While perambulating around London, I got a chance to spend some time in the Occupy London lot who are occupying the courtyard of St. Paul's Cathedral. Its just so much foreign to my way of thinking that I was wandering around looking at all this in amazement.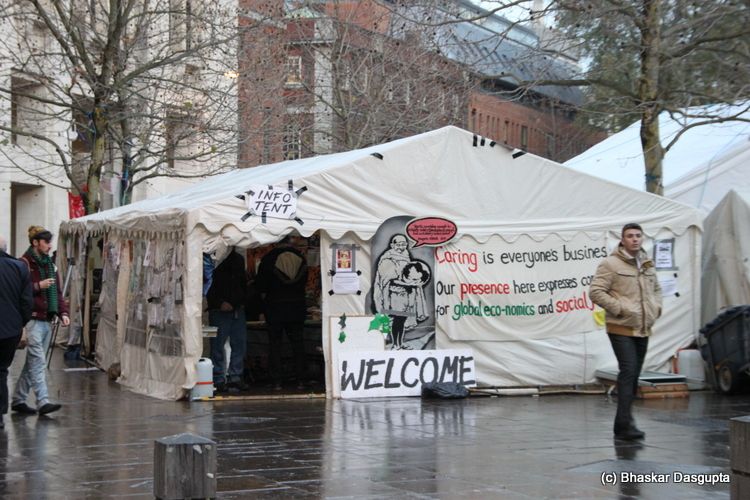 Banks control our government. We have to take it back. Take what back? The government or banks? or both? And do what after you have taken your government back? How? Curious.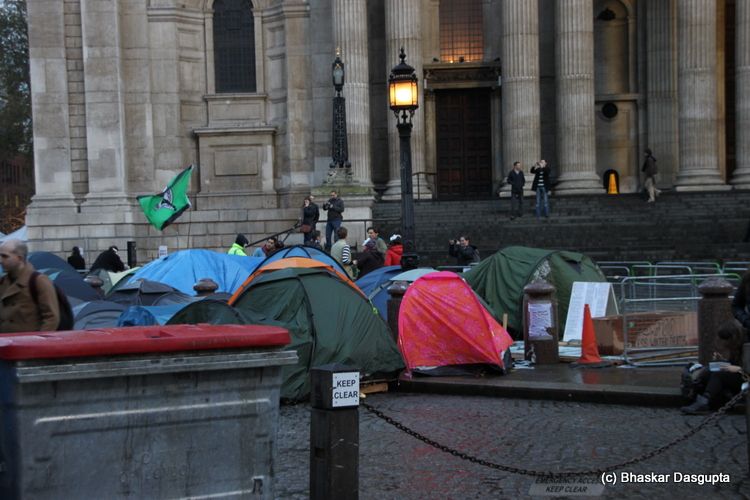 A protestor having a quick bite to eat.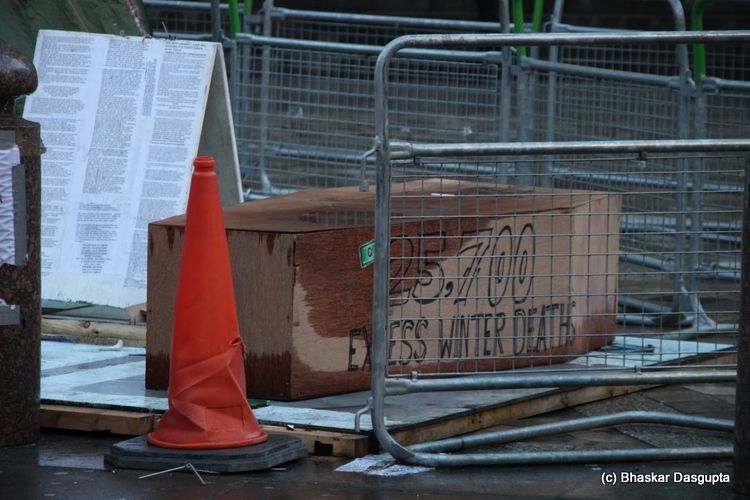 A plywood coffin which talks about 25,700 excess winter deaths. Hmmm. As opposed to? Not very sure what this means. That we could have done something and we did not so these people died? Or are they saying that we can cheat death?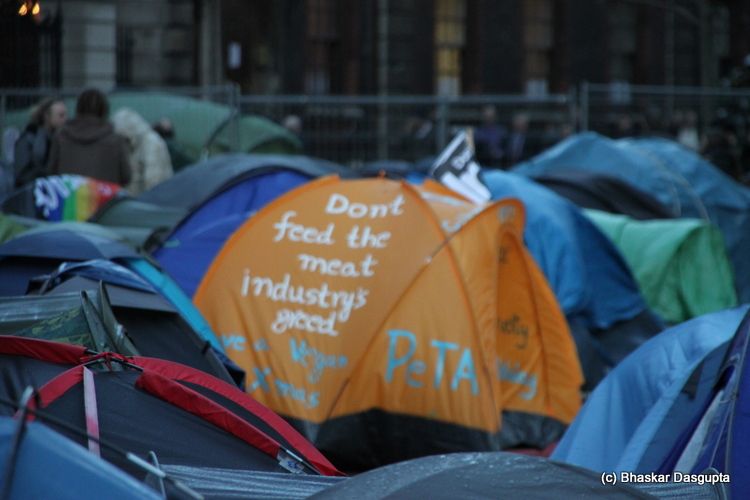 Ah!, PETA, my favourite organisation. I dont suppose they would appreciate me chewing on biltong in front of them?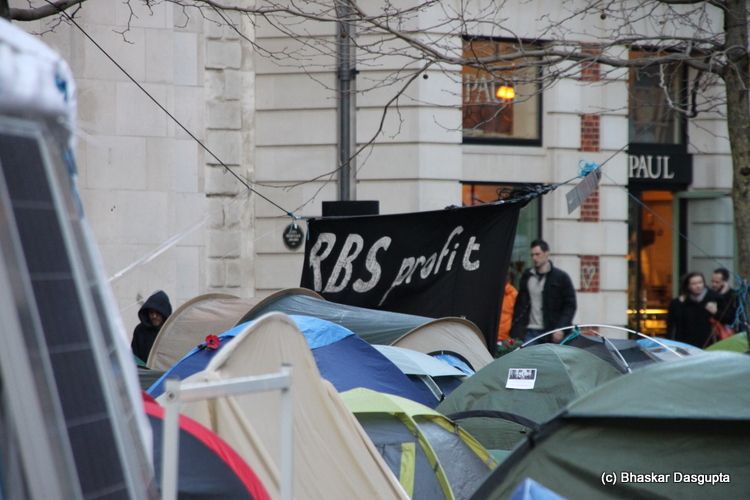 RBS profit, presumably they want it to be a loss making bank?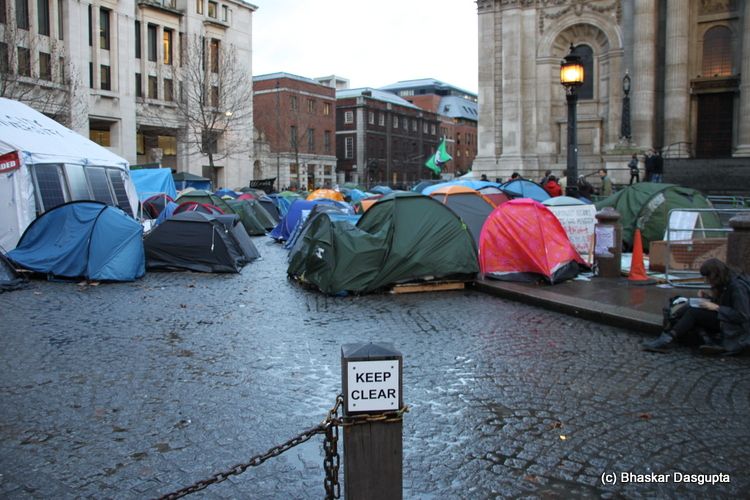 Quite a lot of tents scattered around. I think about a 100 of them?


Ah! freedom for Abdullah Ocalan. A convicted terrorist to be freed, eh? btw, his organisation is listed as a terrorist organisation by a significant number of states including the EU and USA. Not only that, this organisation actually has killed so many Kurds as well. And it has had a history of significant drug trafficking. Quite.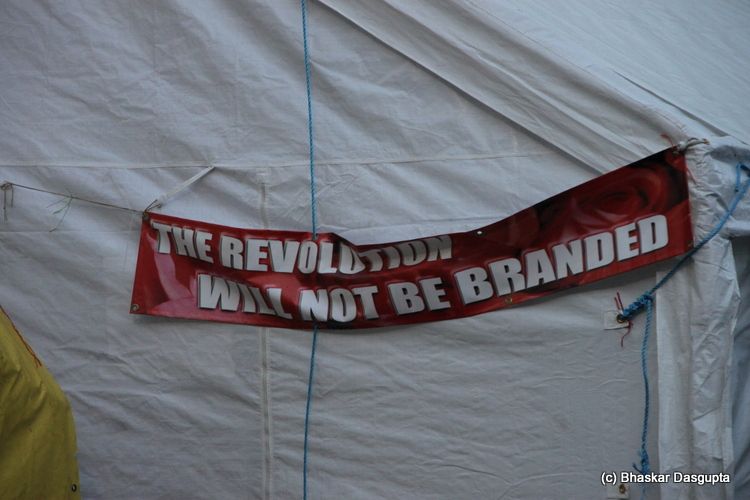 The revolution will not be branded. So say Occupy London Brand, eh?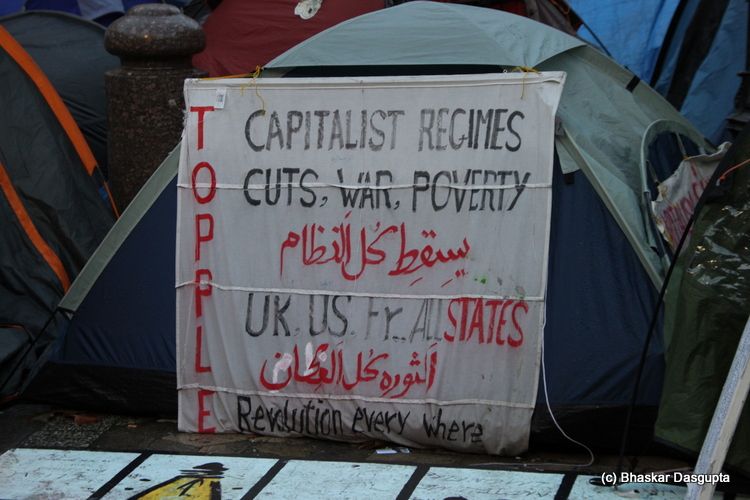 Hmmm, topple capitalist regimes, topple cuts, war, poverty, then something in arabic? then UK, USA, France and all states, then some more arabic writing and then also topple revolution everywhere? All this toppling, no bottoming? lol.


Well, now here's a sustainable effort, compost capitalism and then do what?
A chap wearing the V for Vendetta mask.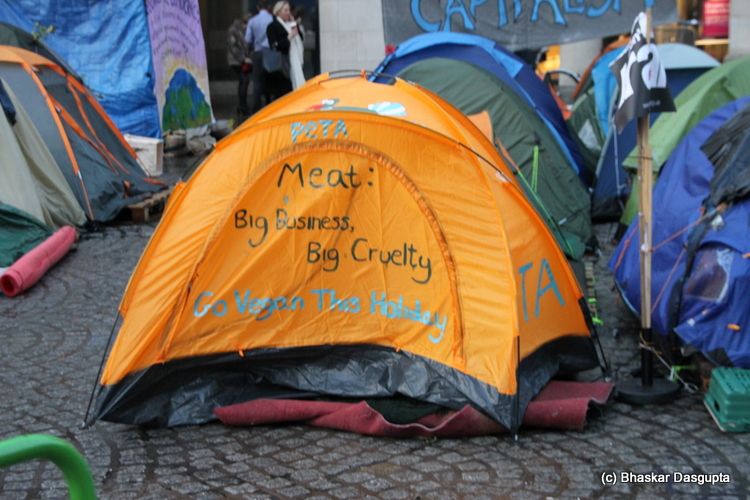 Another view of the PETA tent.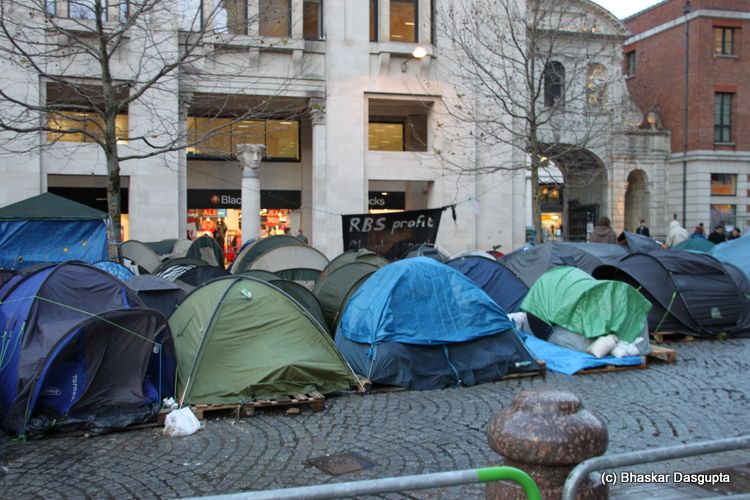 The tents are on pallets, presumably to avoid the rain and slush on the ground.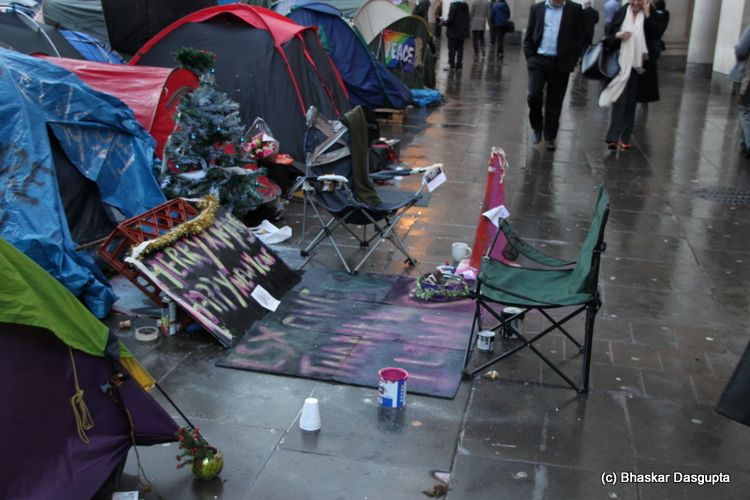 ah! Merry Christmas and Happy New Year?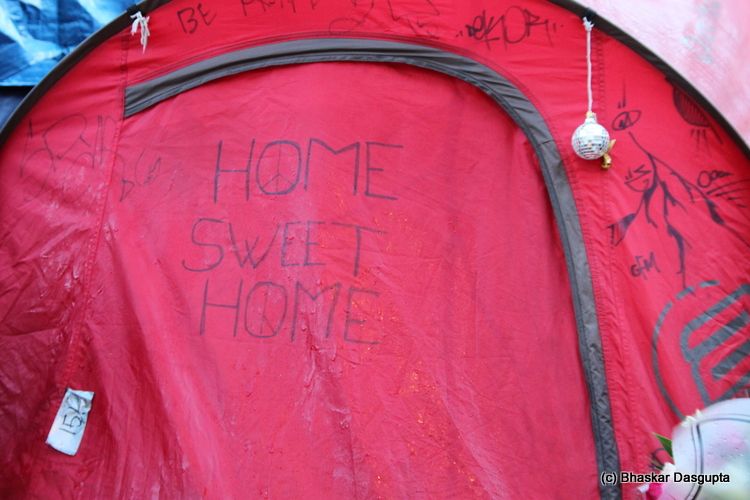 heh, no religious fundamentalism and saying this in the forecourt of St. Paul's. Nice one.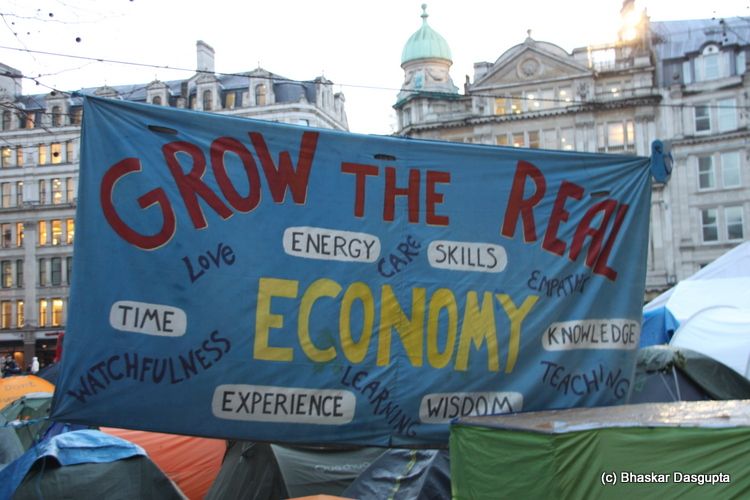 Grow the real economy with time, energy, skills, knowledge, experience, wisdom, etc. etc. No questions at all, sounds like a plan.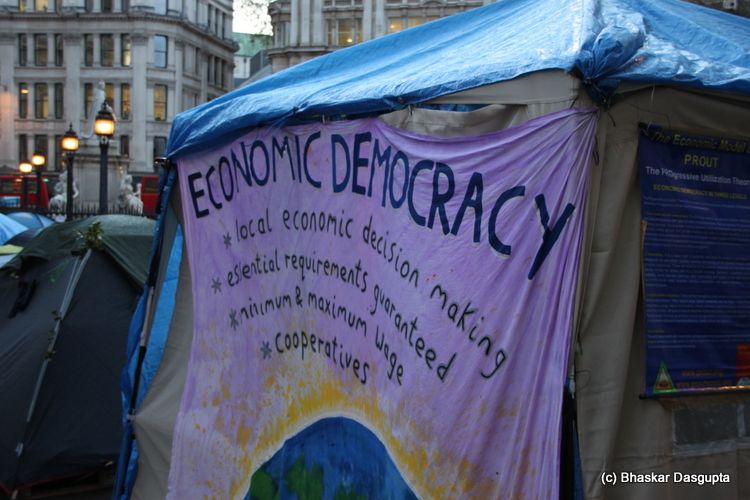 Economic democracy? What is that chimera? Essential requirements guaranteed, minimum and maximum wage, cooperatives, etc. etc. That sounds like communism to me, lol.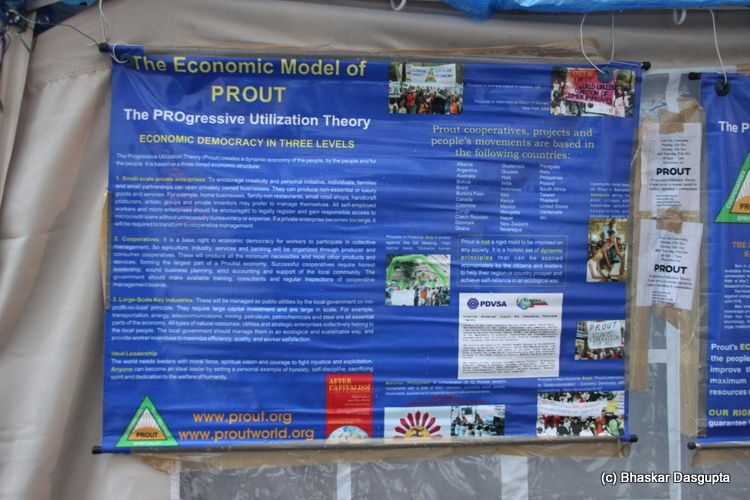 This is a fascinating story, but check this site out for more. It made my hair hurt.

Some interesting quotes. Very interestingly, most of these quotes are also used by small government conservatives, lol.
Now I will agree and sign up to this.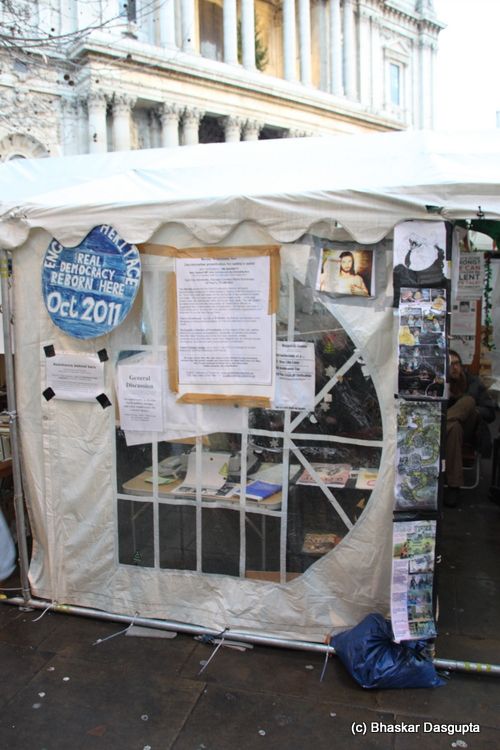 A poster stating that real democracy was reborn here, on a church while relying on capitalism..


Yes, i agree with this, prostitution should be made legal.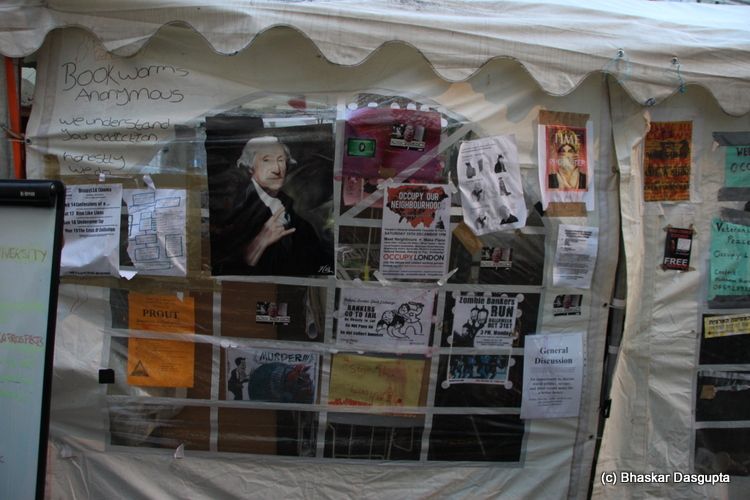 A home without books is like a body without a soul. Cicero was a good egg all right.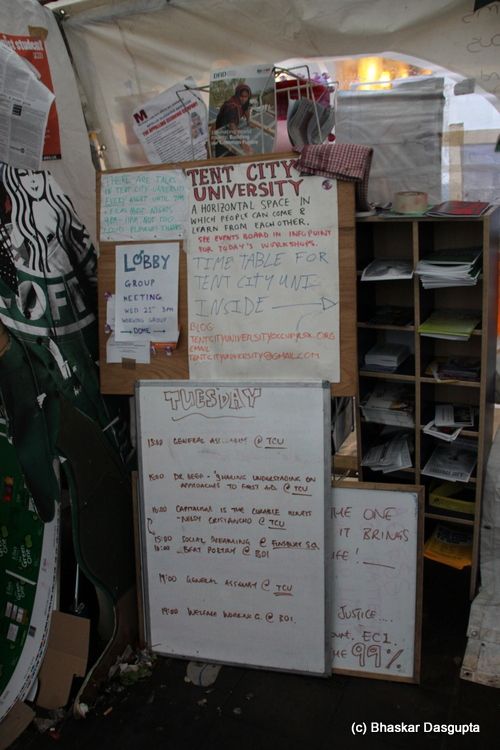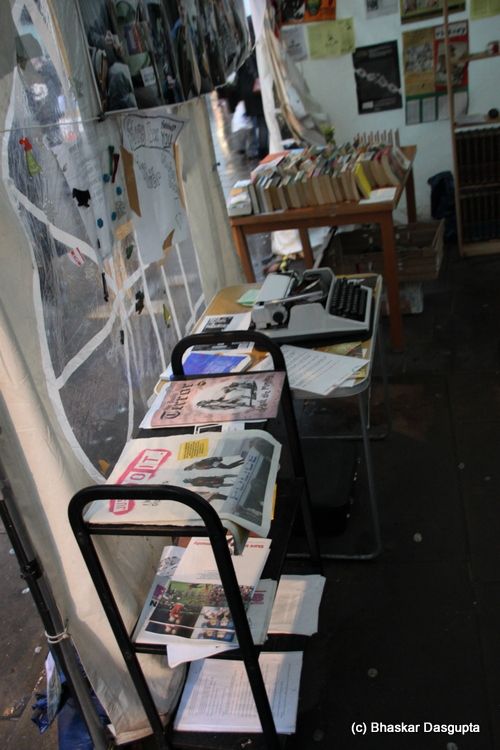 Nice one. I come out of there.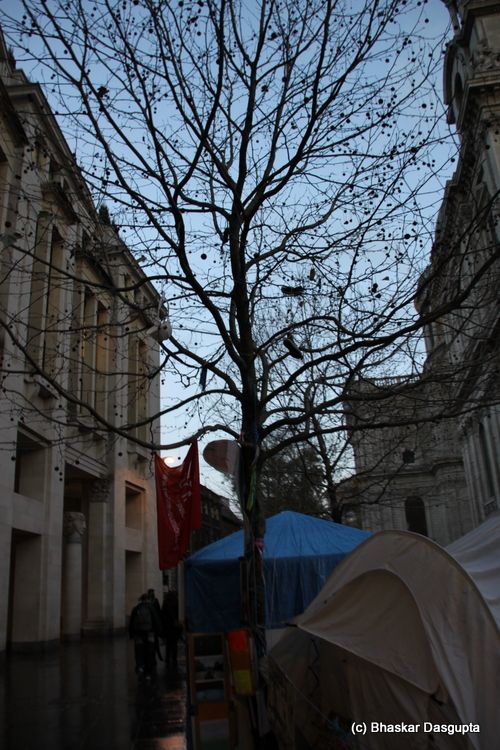 Look up in the sky, its getting dark, so I head towards the tube station.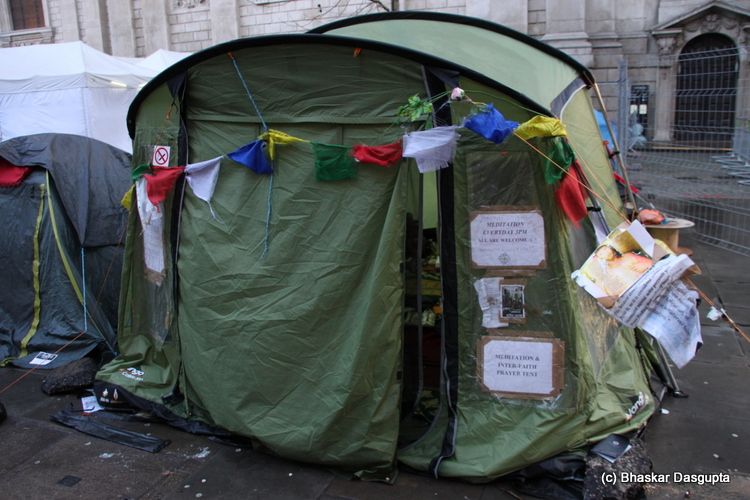 The meditation tent. With prayer flags.


A rather tatty looking christmas tree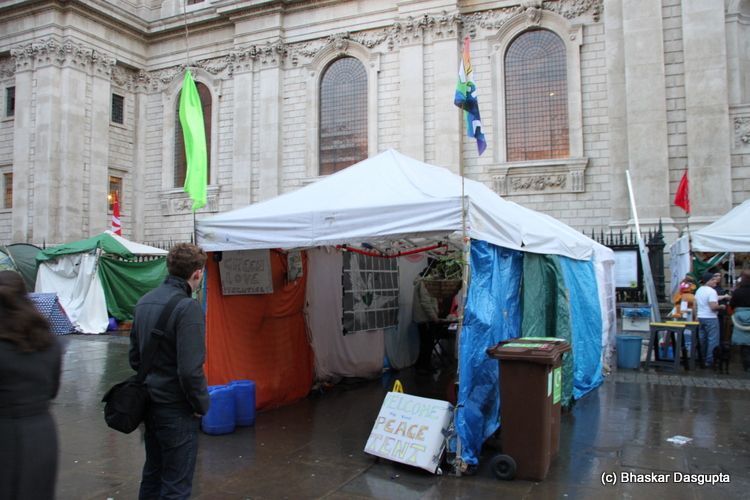 The peace tent.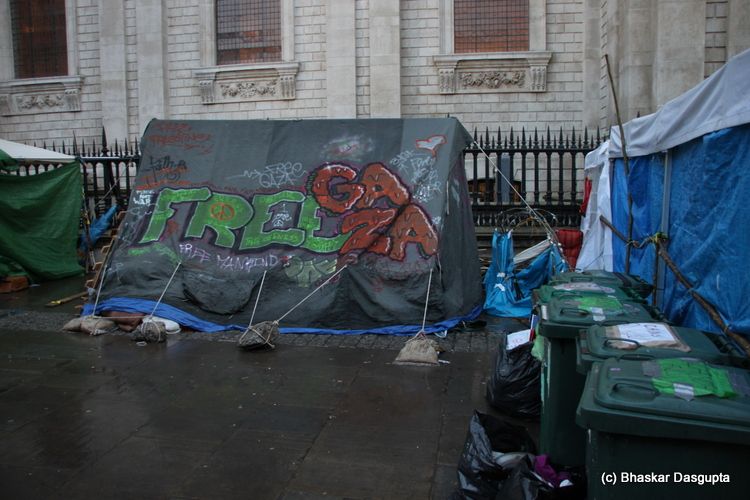 Free Gaza? I thought the Israeli's freed it no?


A RAF helicopter flew overhead, racket!!!!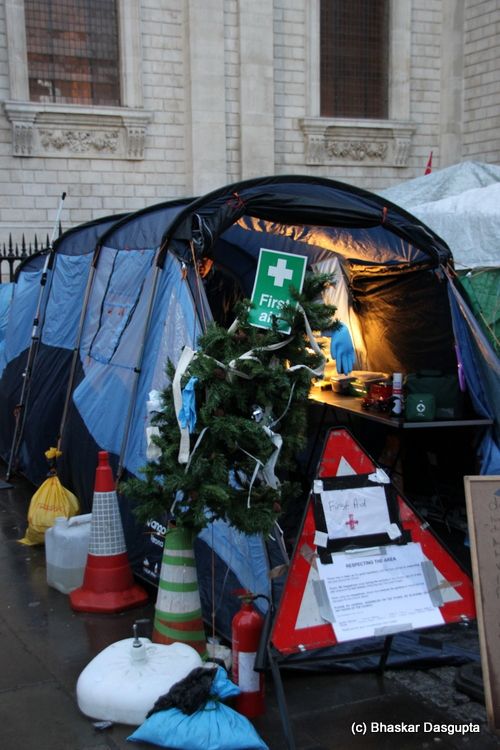 The first aid tent.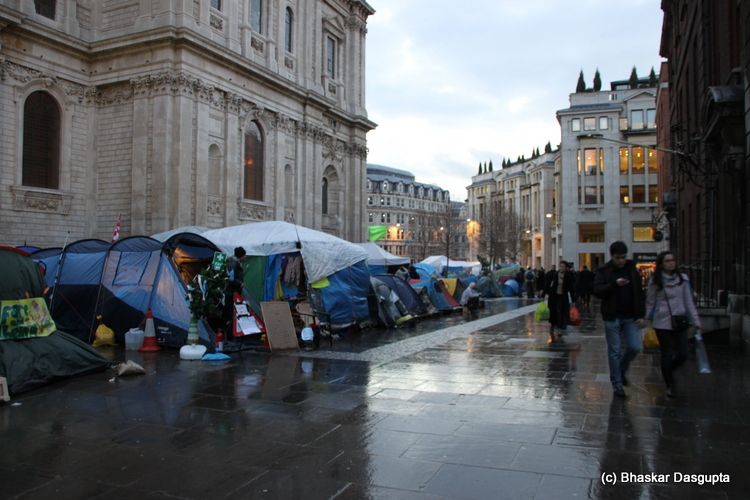 Looking back at the occupy London. I went back to my rather humdrum life, a capitalist taxpaying tool, the idiot who has to work so that these people can demonstrate. Good one.