On a day trip to Malaysia, I took some photographs of the airport. Mind you, the fact that I was being greeted by "Salam Aleikum" all over the place freaked me out a bit, what happened to Salamat Datang??. But never you mind, those guys are nuts.
Because the answer to all questions is 42 (this is the boarding gate), very funny indeed and also because it has a deep personal link to me :)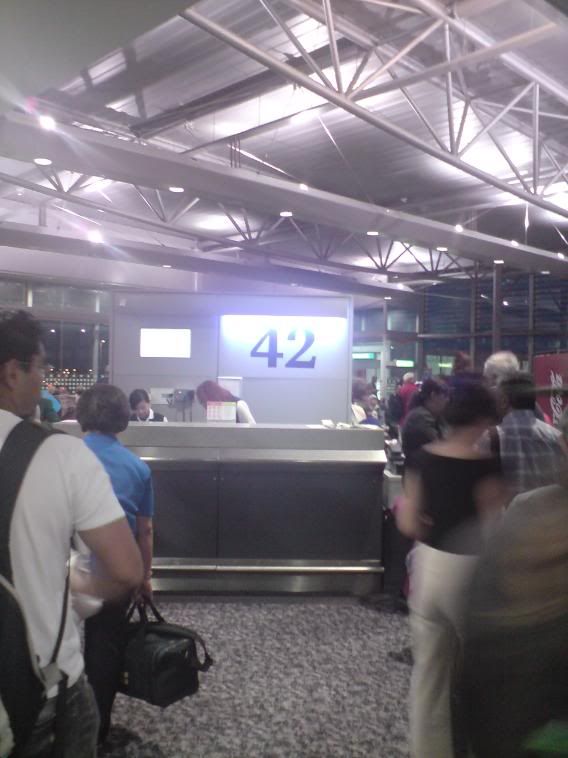 Anyway, for the international flights, you land on a separate terminal and you need to travel between the terminals and ground side place on a small train. So I leapt on the front of the train to take some pics.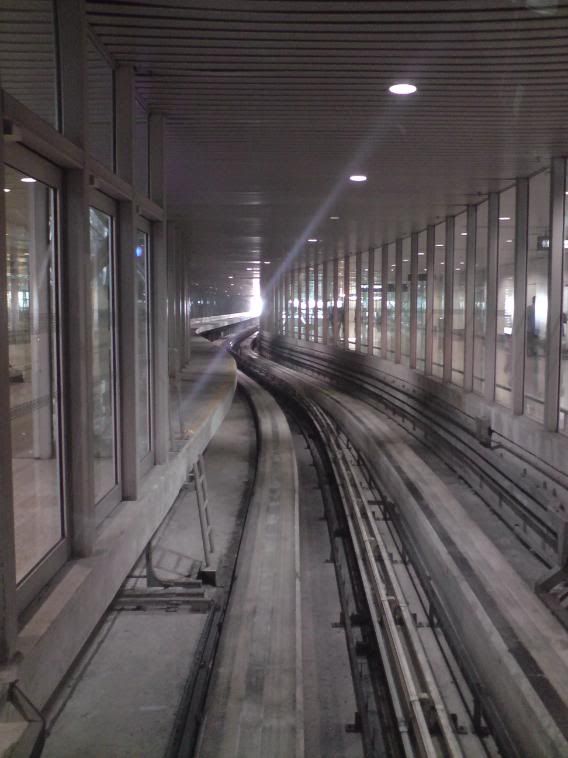 Light at end of the tunnel.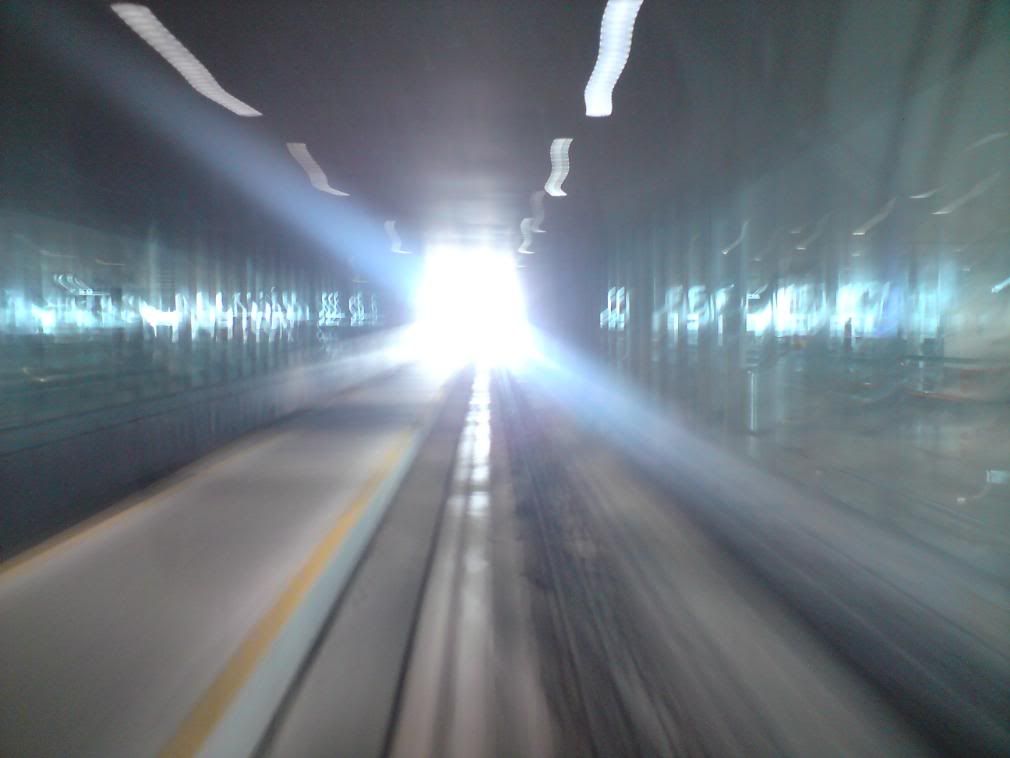 come out in the blinding sunshine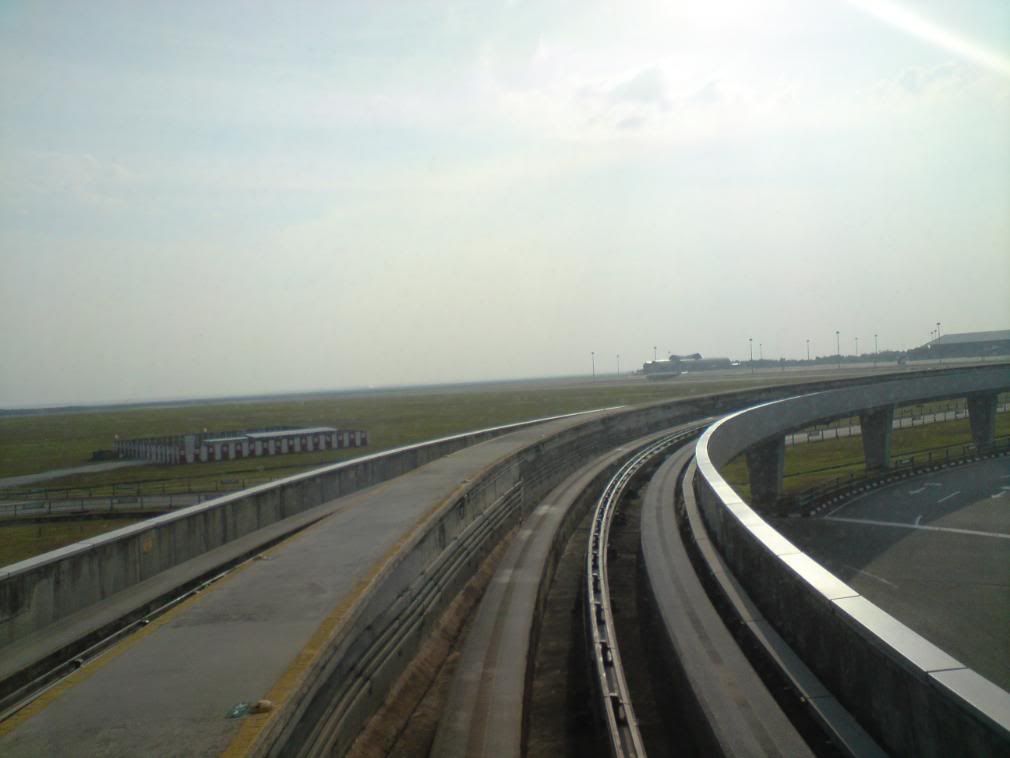 then turn towards the main terminal building, can you see the other train on the left coming out?
then the train dips below ground, going underneath the runway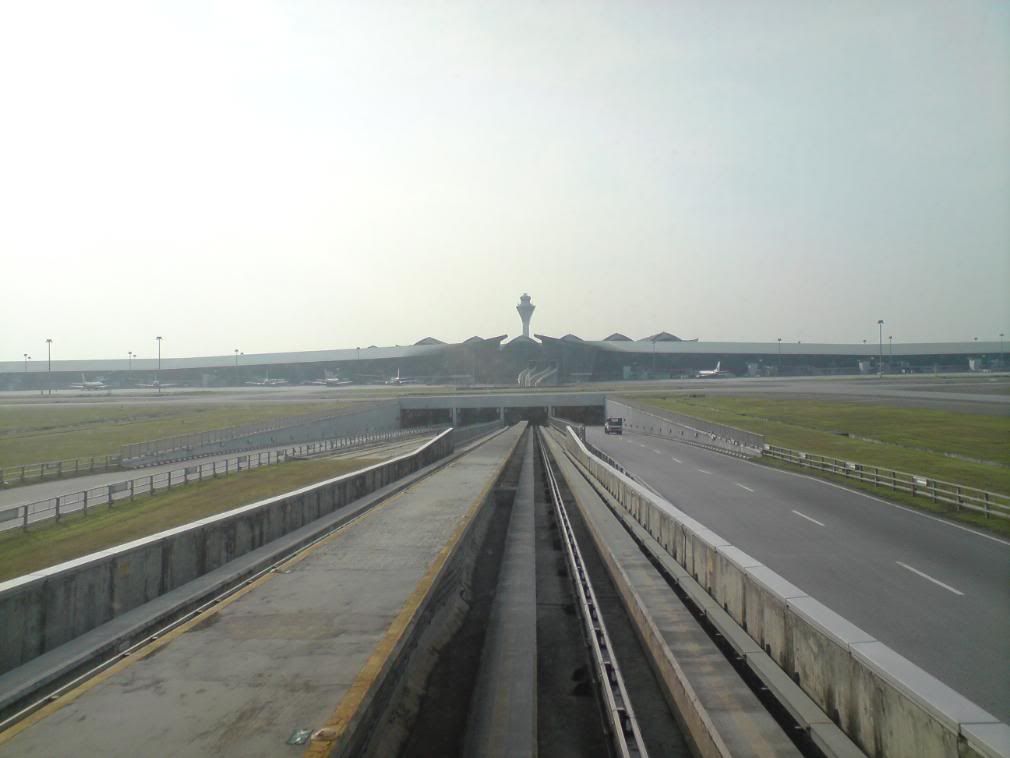 we are now below the runway


come out of the tunnel and heading into the main terminal building. Can you see the top of that building? Where you see the 2 inclined shapes on each side and then a triangular gap in the middle? I have seen that before, and for the life of me, I cannot remember where. It has something to do with ancient times and for some reason, I keep on thinking I have seen that structure in Greece somewhere. Ah! well, I am sure it will come to me. Something like this in Scily.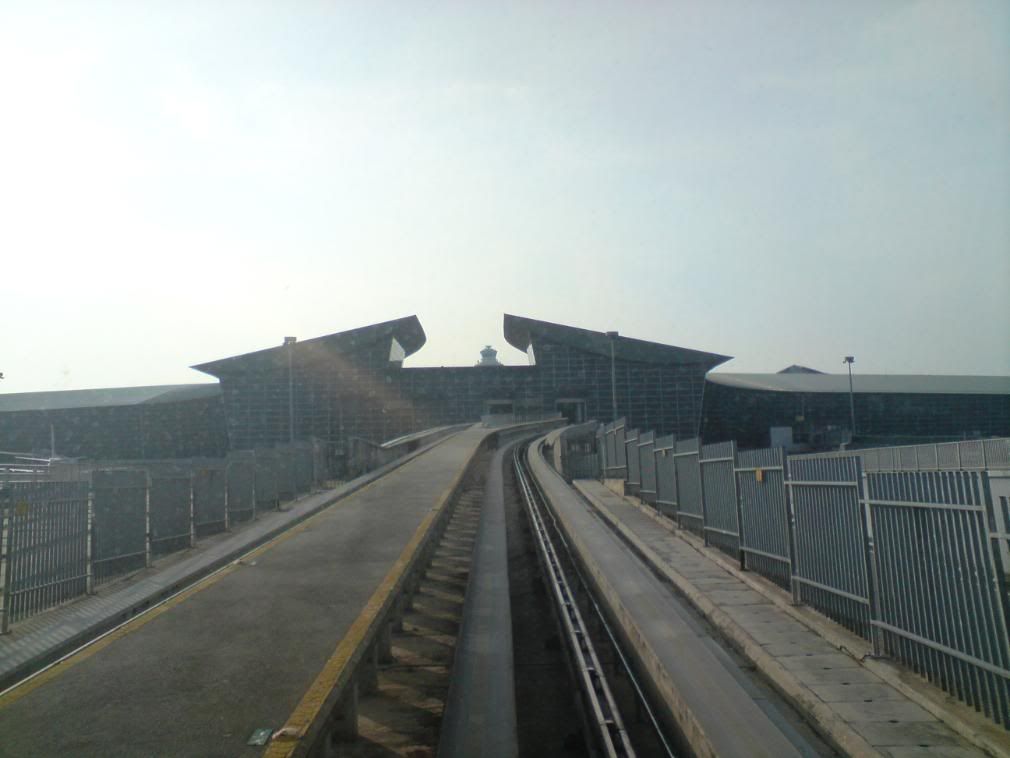 this is the domestic terminal on the right hand side
heading into the main terminal building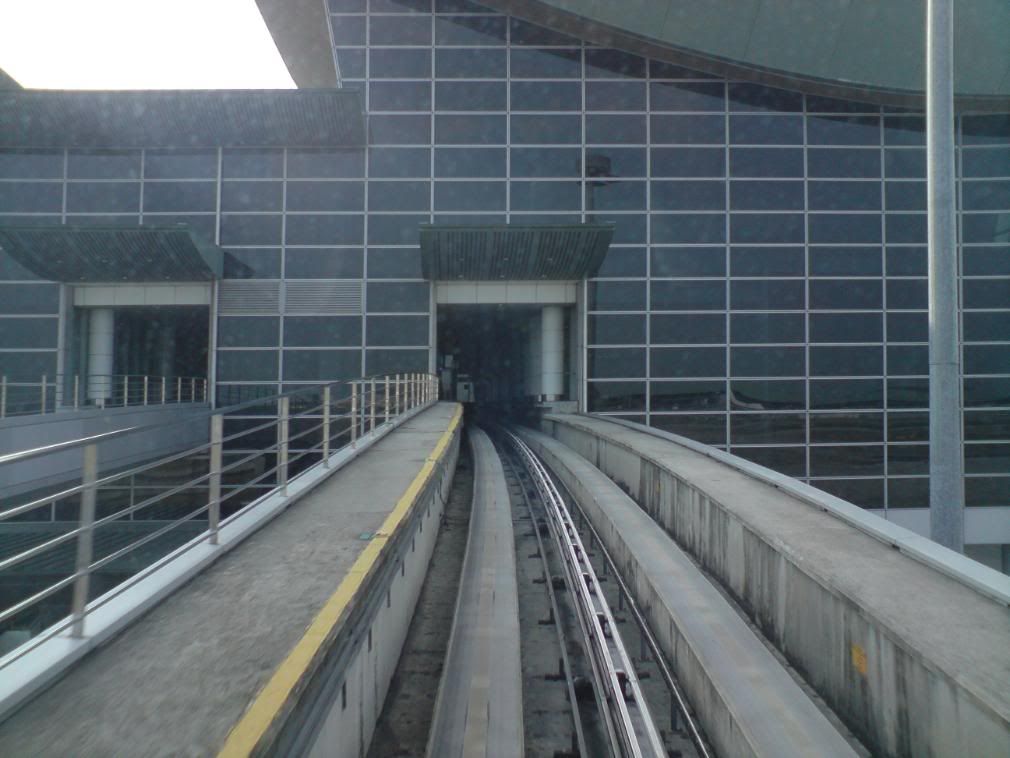 Here's the full slide show.