Diya and I decided to visit the Natural History Museum in December. This is the first photo essay of our little trip there, it was a great time and we had a huge amount of fun. Diya is a joy to be with when visiting these places, she is very patient when I am photographing something weird or reading some bits or sniffing or touching something to listen to it talk. Women are usually not that good with me photographing stuff, lol. They get bored out of their minds :P
Here is Diya on the tube to London, reading her book.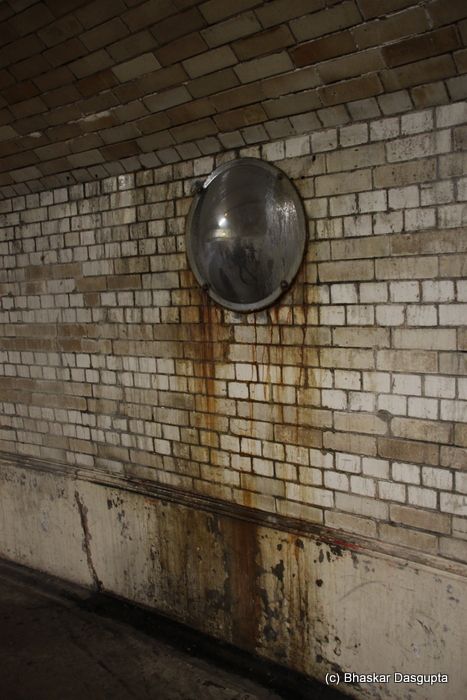 So we land at South Kensington Station and start walking up the underground walkways to the museums. This mirror is supposed to help one peer around the corner. Looking at the state of the walls and the state of the mirror, people will feel more like puking than peering. Disgusting. Clean it up, chaps.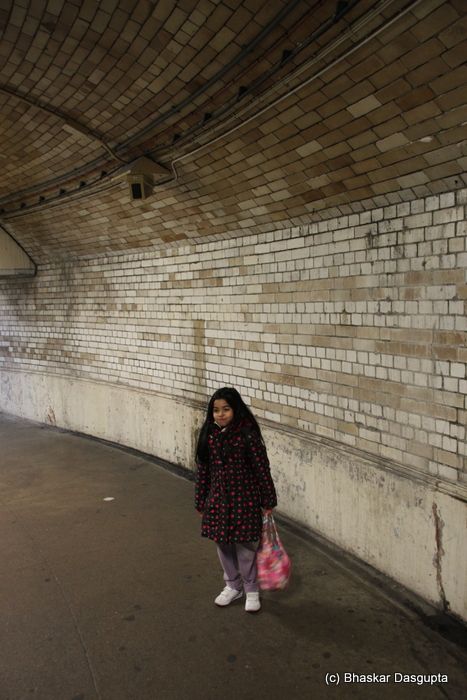 Here's my little munchkin, posing happily for Baba.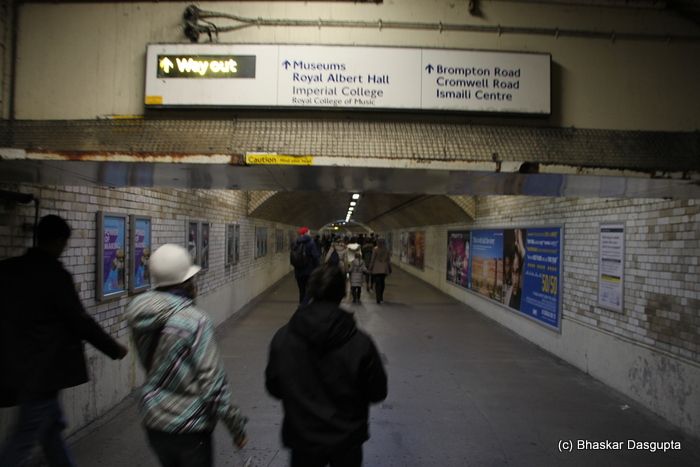 The route is well signposted. Its a fair old walk with loads of exits.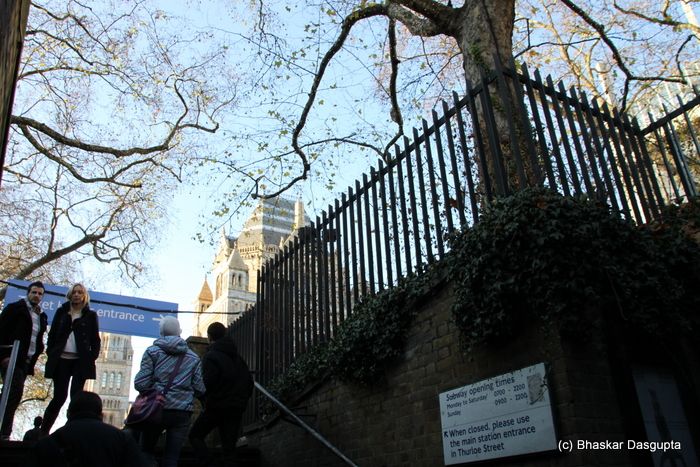 We turn left and start up and out.


The building itself is extraordinarily beautiful and made in some very interesting ways.


The entire building is covered with terracotta tiles to protect it from London's disgusting smoggy and polluted air.
These are the long long galleries between the two wings.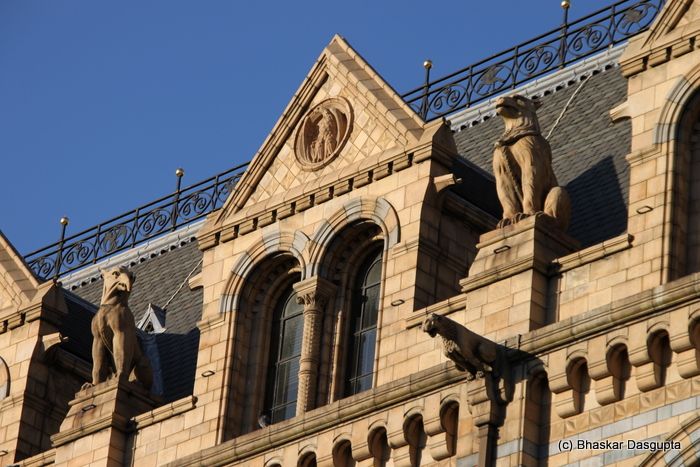 But its the detail which is so interesting. Check out the animals perched on top of the building. Is that a griffin on the left?


The guttering gargoyles are fascinating.


The windows are beautifully arched, designed, the pillars are thin, narrow, soaring, lovely. With the usual animals at the bottom. This was a purpose built building clearly.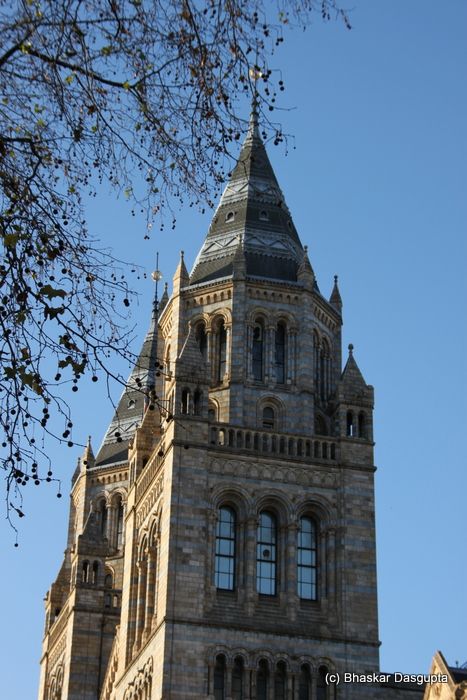 Sometimes, this building reminds me of Mad Ludwig's structures, but its a bit too solid comparatively.


A balcony with arched windows and lovely pillars.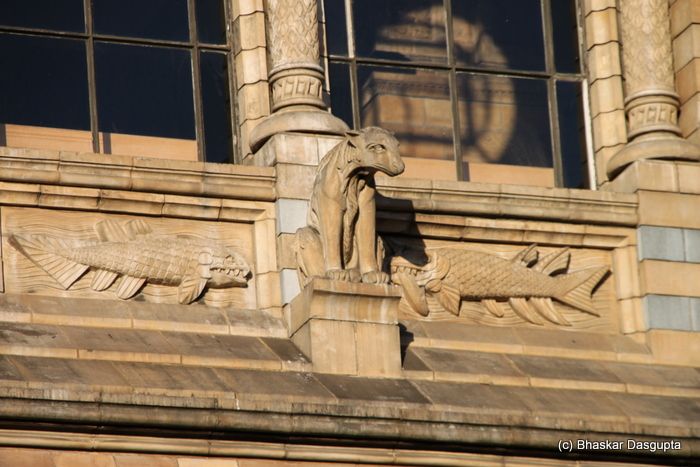 While I can understand the fishes (which resemble Coelacanths) but what animal is sitting in the front?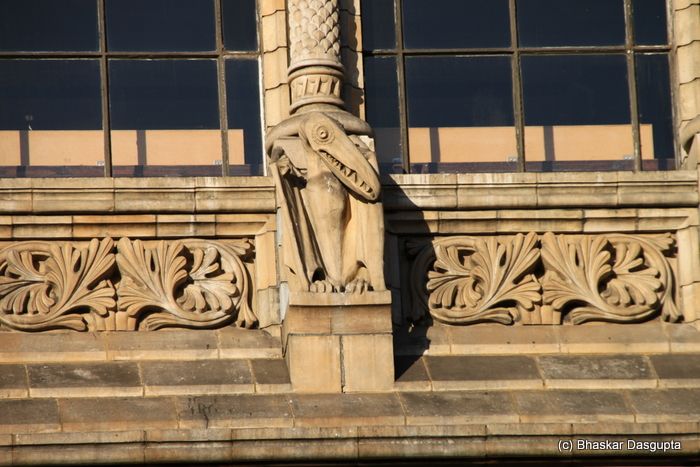 Reaching the entrance, very imposing, I have to admit.


The pillars are really beautiful.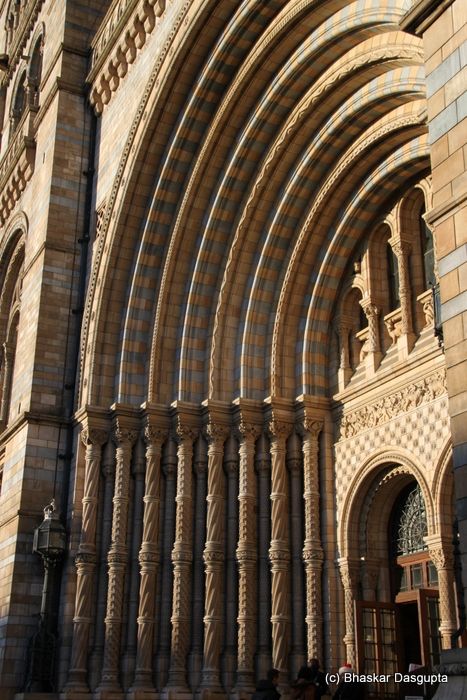 The entrance has these shell like structures.


Which progressively become smaller, definitely reminds me of a nautilus shell.


Extraordinary work here on the pillars.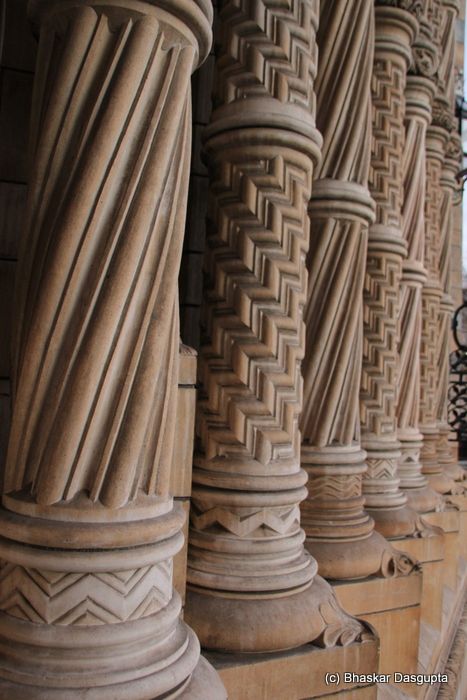 A closeup shows that these are made of stone, not terracotta. Imagine the delicacy and rigour of working this kind of stone…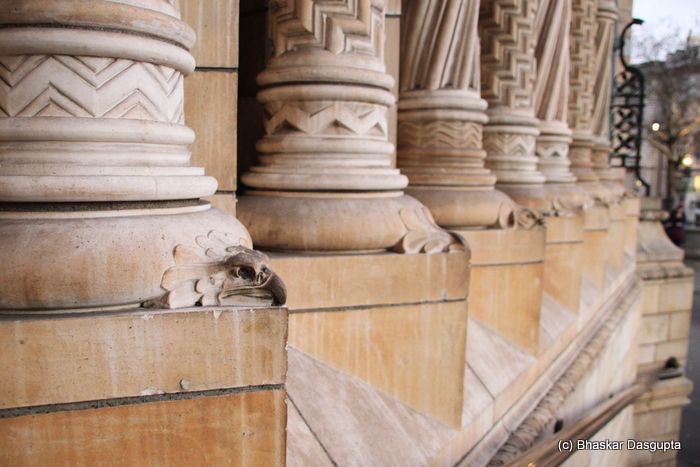 I didnt notice, the bottom of the pillars have these little animal and bird faces..How wonderful.


Looking up at the entrance…this is on the way out.
We come out into a world of lights.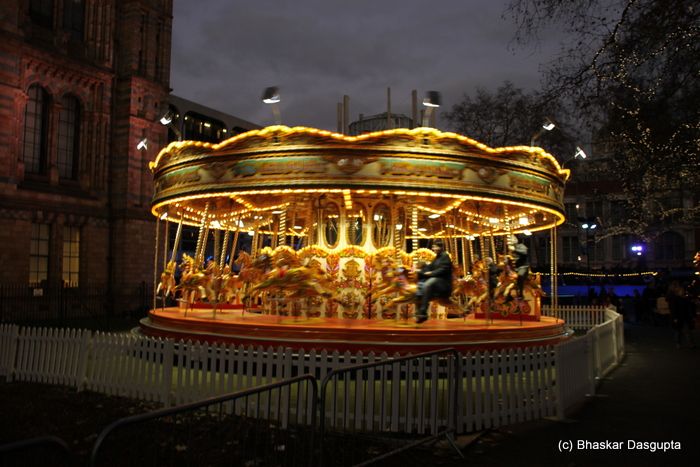 A carousel, merry go round, what fun


We climbed into it, we had to, cant let such a great opportunity pass now, can we? Two very happy but tired campers then went off home…