Fog is an interesting phenomena as far as photography is concerned. It usually screws up the light something bad, but I like it, the ghostly feeling gives some interesting effects for me.
View from the door of our house overlooking the green.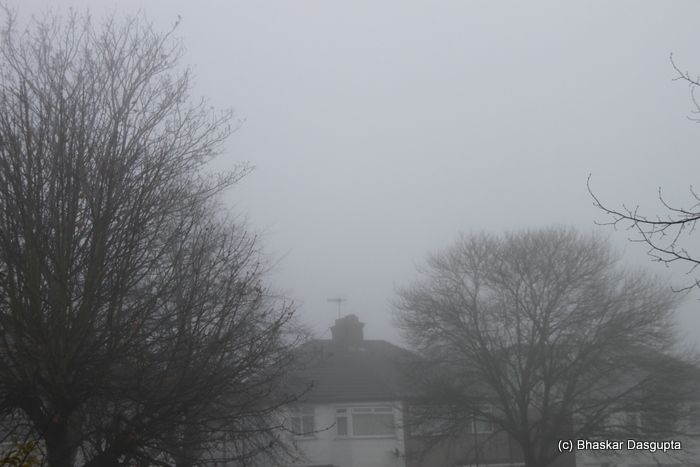 So were the houses on the far side of the green


Even the leaves were getting a big hazy…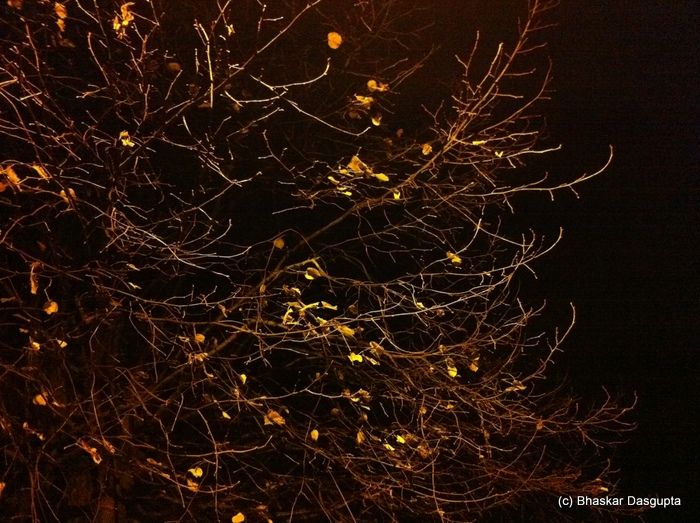 In the night, the branches look a bit strange. In the yellow sodium light, the leaves shine like gold.


One wouldnt want to drive in this, no?


The main road is also looking quite spooky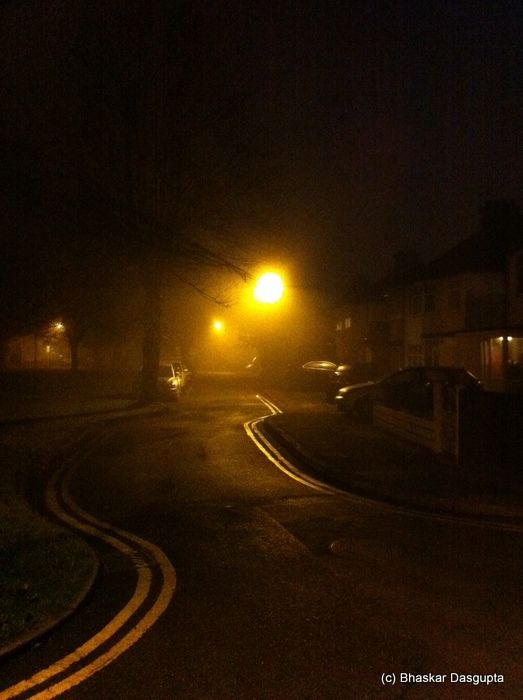 Roads disappearing into the fog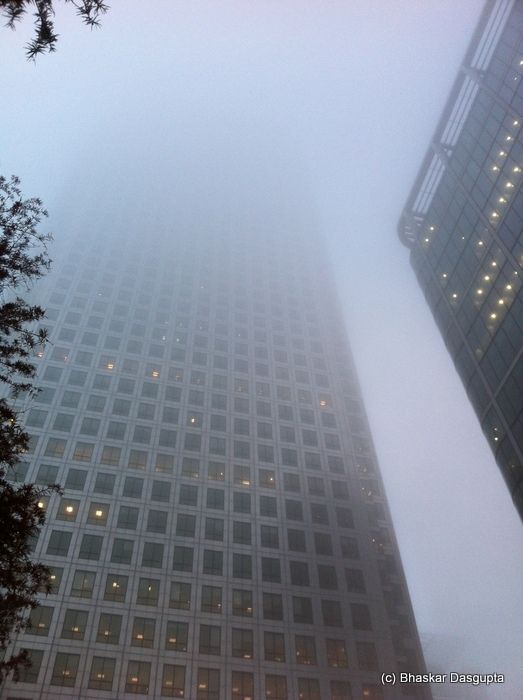 And so does the Canary Wharf Tower….