I push on up Ludgate Hill and the beauty of St. Paul's Cathedral opens up in front of me. Now, I have to admit that I am not very enamoured of this place for a variety of reasons. First of all, I think charging £12.50 for an individual entry is pretty steep. Second, it doesn't allow photography. The reasons given for both these decisions are very specious. This is a national monument and I don't see why as a taxpayer I have to pay for this. Second, talking about photography that it disturbs worshipers is a load of bull, I have taken photographs in so many churches in so many countries and that doesn't disturb the worshippers. Ask for a donation, I am happy to pay for it.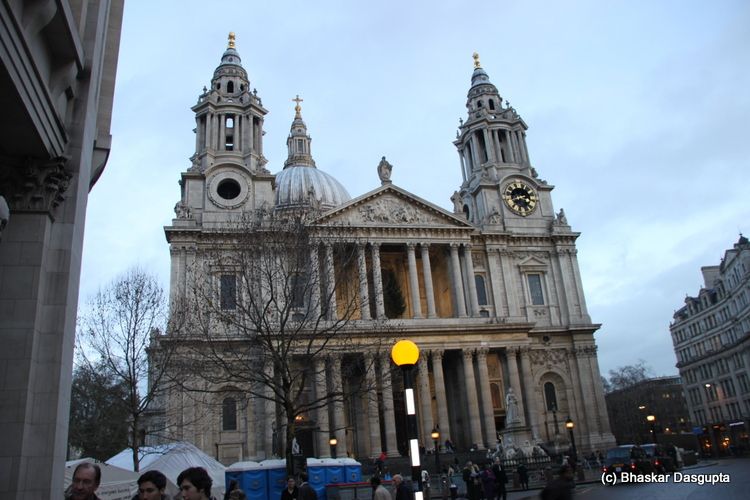 So the only thing I can think of is that they want to sell their books. The fact that those books contain photographs and they didn't disturb worshipers is a bit of a logical fallacy that passed them by. Finally, they now have the stupid occupy London crap outside and their extraordinarily stupid and idiotic way of responding to this entire episode was embarrassing to say the least. BAH!. So as a matter of principle, I haven't gone inside this place, even though it has quite a lot of history.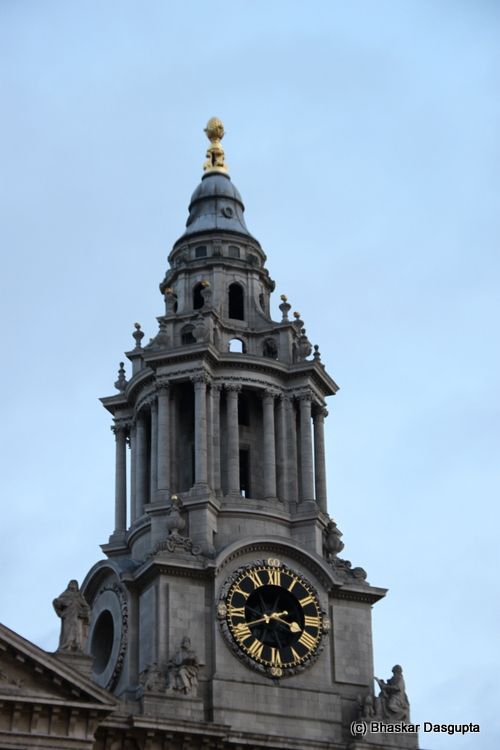 The clock tower. Very complex design, but curiously we dont see all the holes being occupied, makes it look very weird. Ran out of money I guess.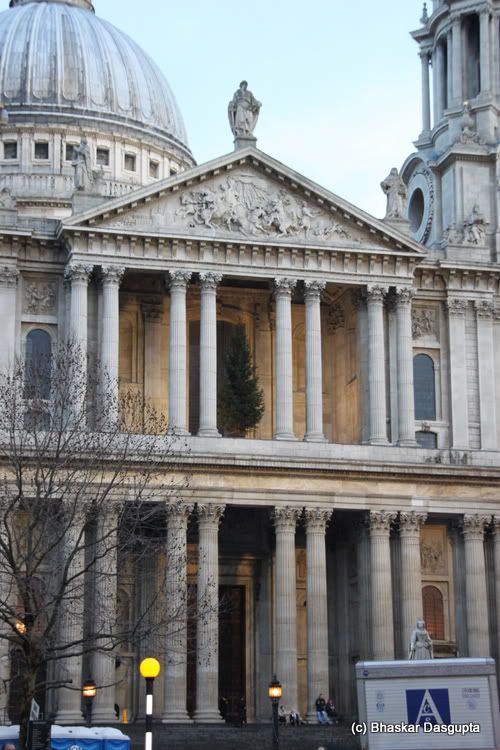 The imposing front of the cathedral. Can you see the christmas tree on the 1st floor?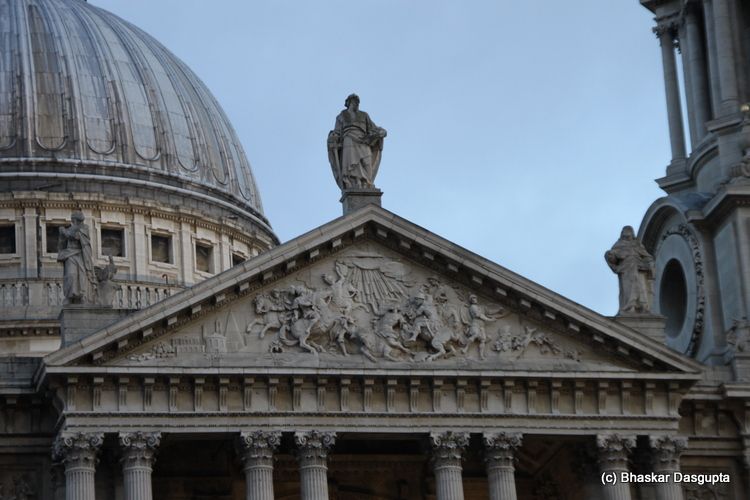 The top of the central section is patterned as a Greek temple.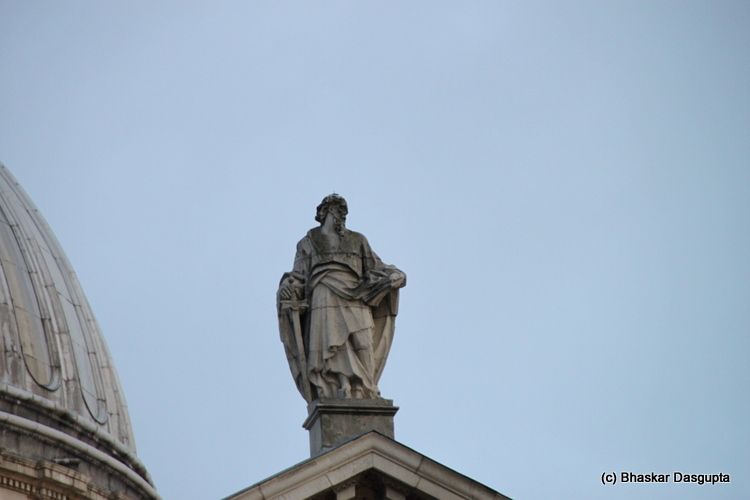 I think this is St. Paul's, but what's he doing with a whacking big sword?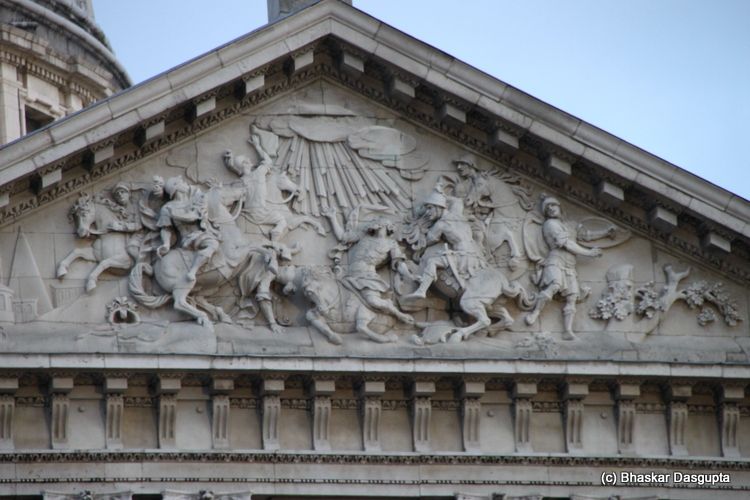 Grecian scenes..but this is actually a representation of the conversion of St. Paul'. Pretty impressive, eh?


A huge cross on top of the dome.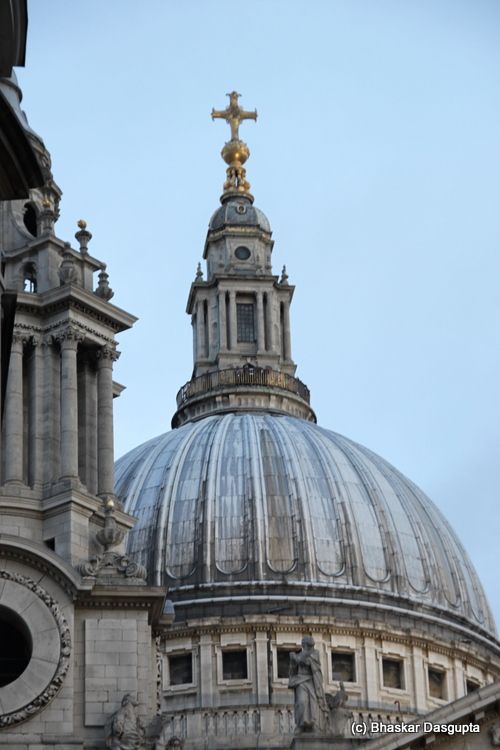 The dome is indeed very impressive, perhaps one of Wren's most impressive work.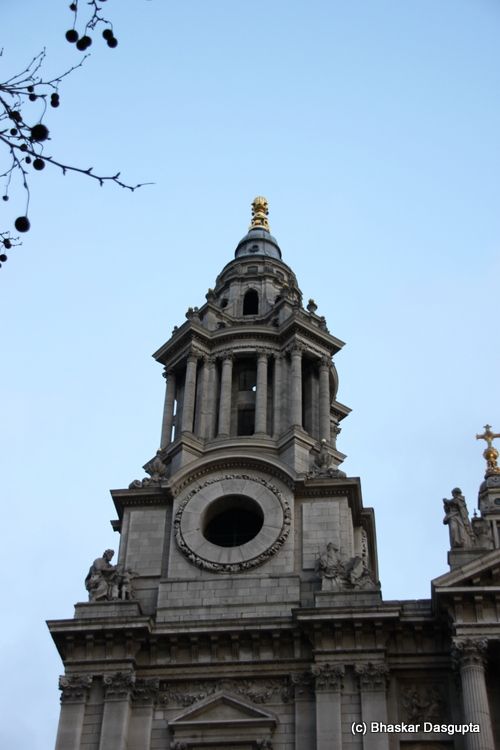 The East tower, which doesn't even have a single clock. Bit of a waste of that round space, eh? Specially when you compare to the West Tower. One has a clock the other doesn't. Looks disbalanced.


In the front of the cathedral is this statue of Queen Anne which was erected in 1886


This is a replica of the original one in Carrera Marble made by Francis Bird way back in 1712. But due to pollution and and and, it deteriorated badly. And thus was replaced by this replica made up of Portland stone.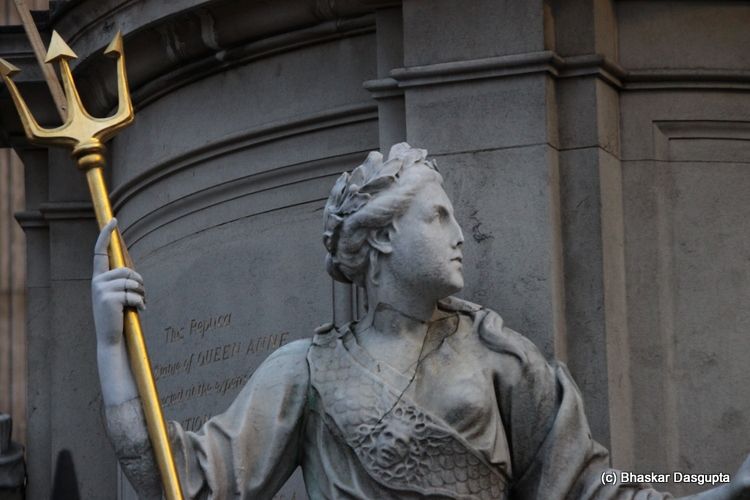 The St. Paul's Cathedral was completed in 1710 during Queen Anne's reign after the great fire of 1666.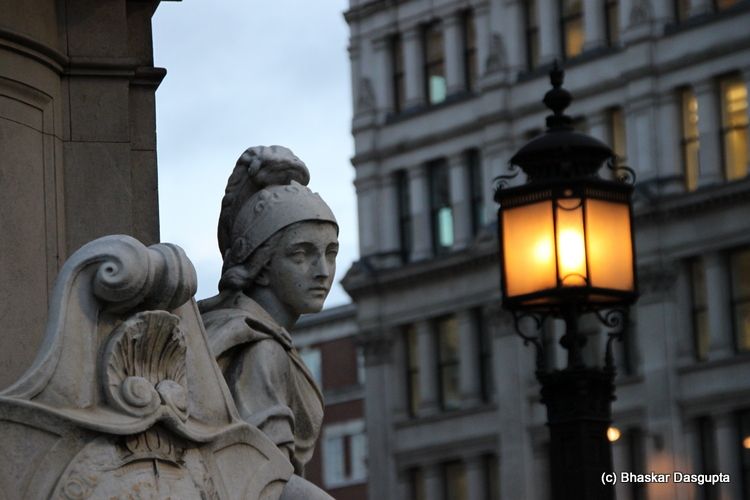 So the replacement was made in time for the Queen Victoria's Diamond Jubilee Thanksgiving Service. (incidentally, did you know that that service was held out in the courtyard as Queen Victoria refused to get out of her carriage).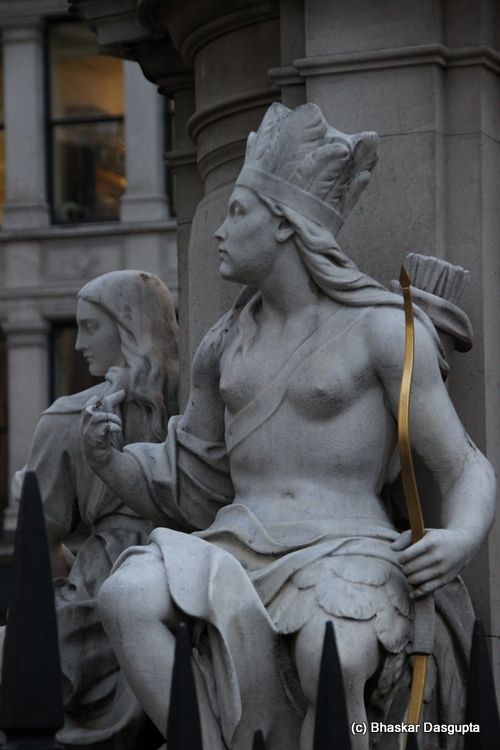 The statues below her main statue refer to England, France, Ireland and North America, all of whom Anne considered herself to be queen of.


But the West Tower looks like a blind man, bit weird.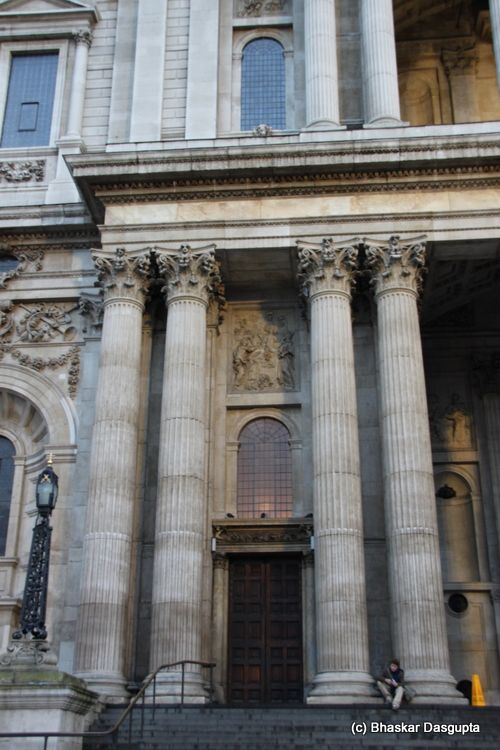 Massive columns, and need to be massive, to bear the weight of the awesome dome on top.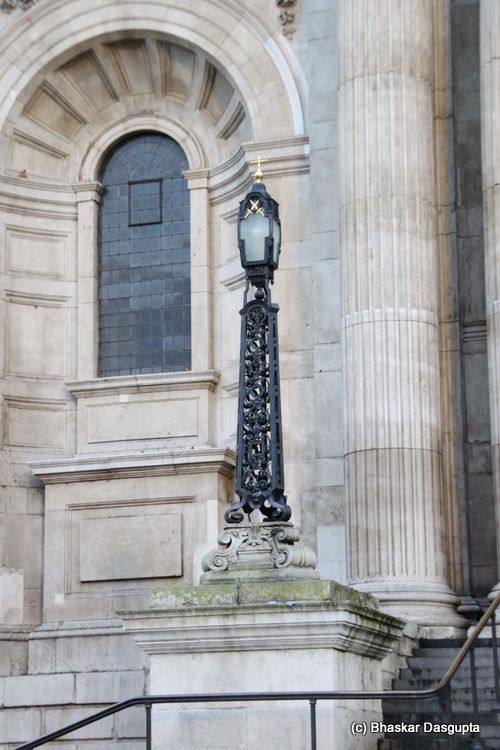 A giant door with some exquisite carvings on the lintel with some dozing pigeons on top.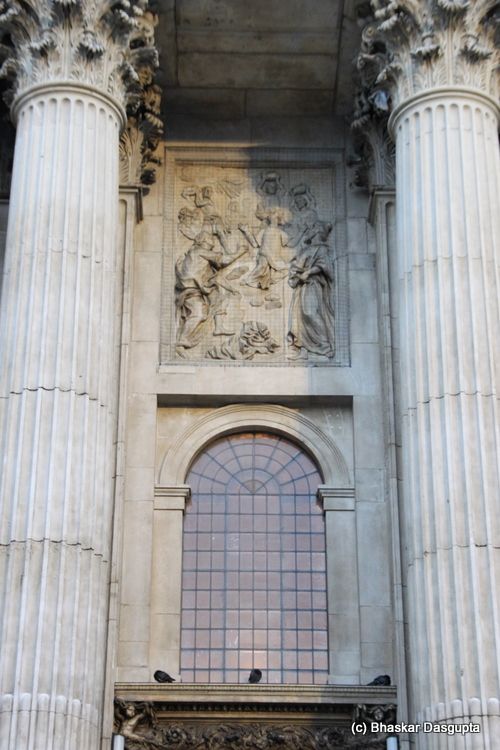 Some more lovely carvings covered with anti pigeon mesh.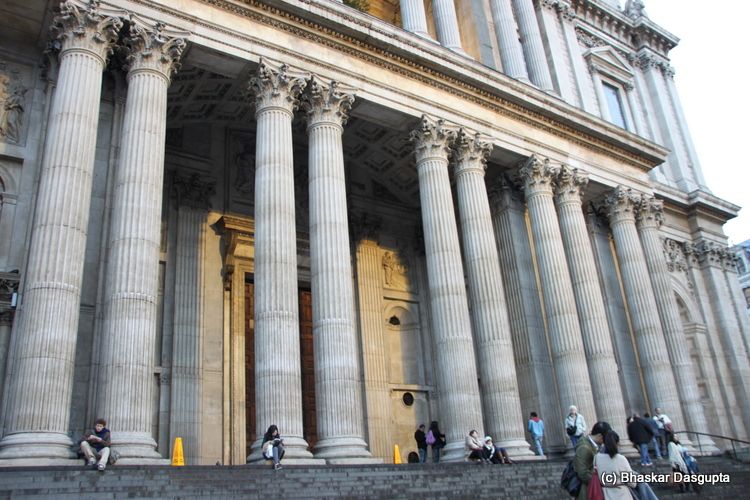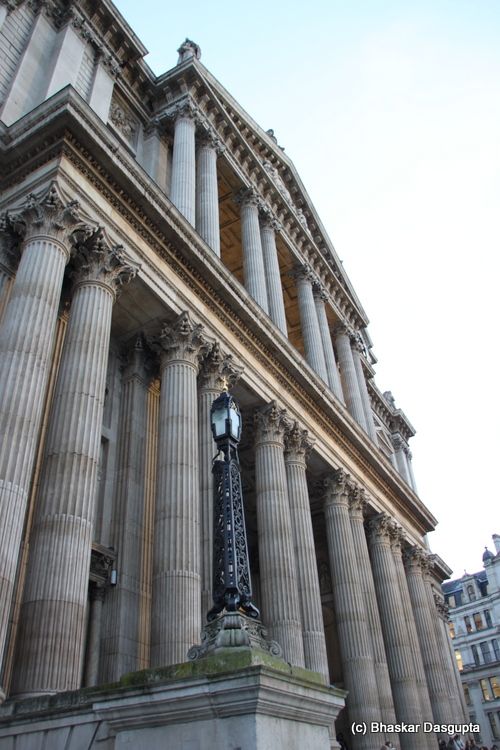 Pillars…


I move to the left down towards St. Paul's Tube Station.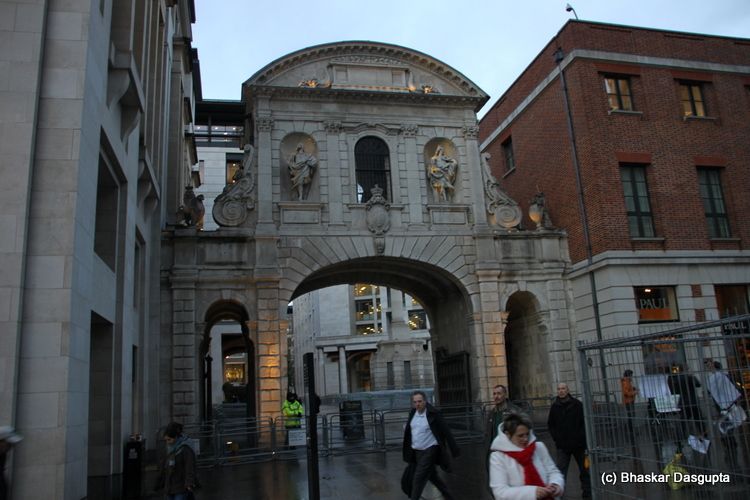 This is the entrance to the London Stock Exchange, where the protestors were originally heading for but then were stopped from entering. And so they decided to camp out on the St. Paul's courtyard. And then the mess happened.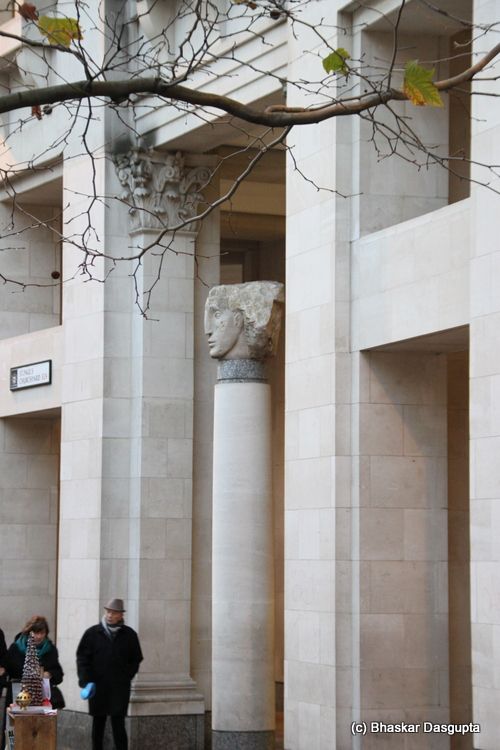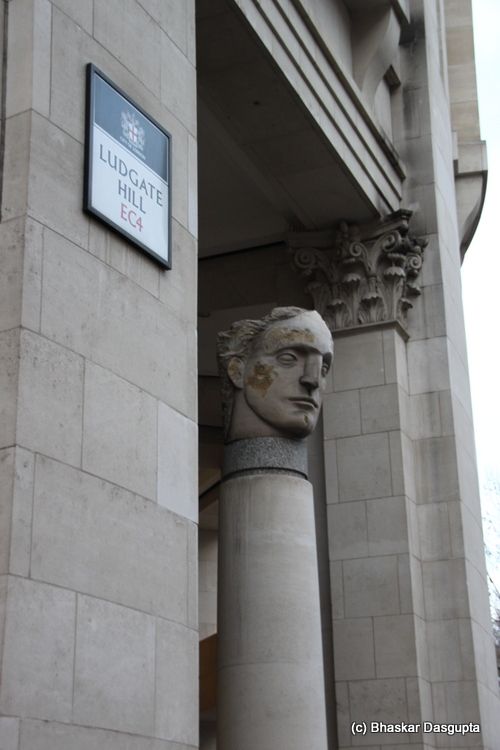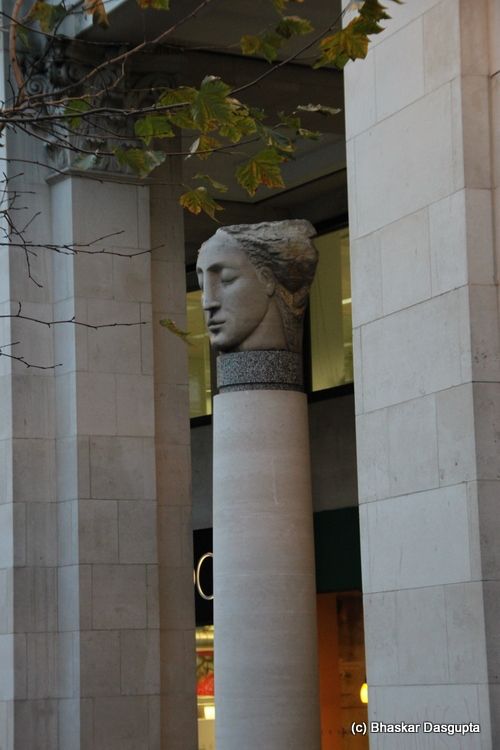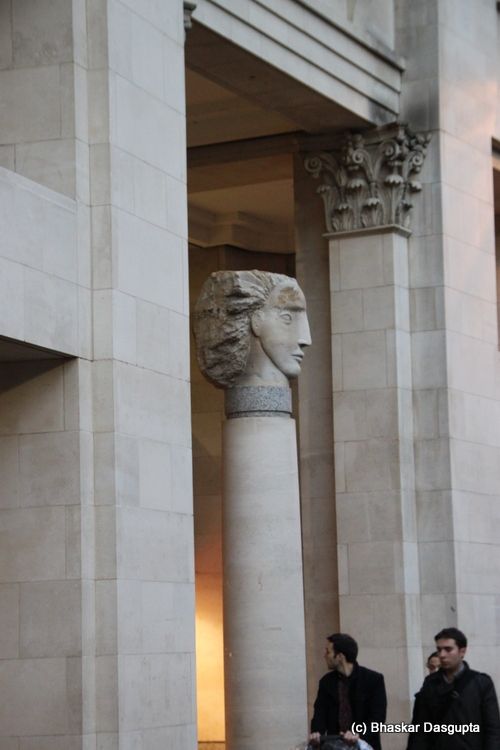 The entrance to Paternoster Square has these lovely interesting looking busts on pillars. I couldnt see anything which could tell me more about the provenance of these busts.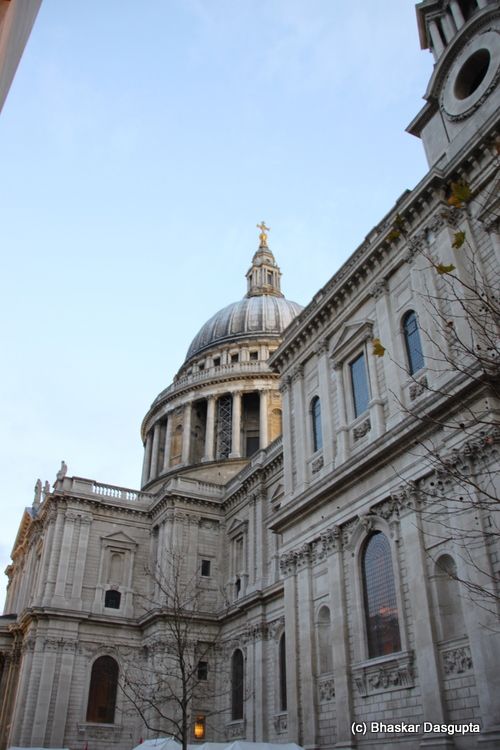 Looking up at the dome. Massive structure.


The West Side has more statues by Francis Bird.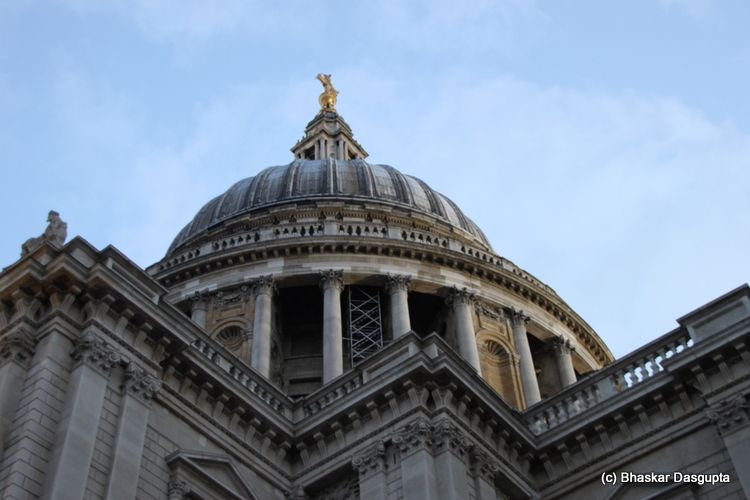 Looks impressive no? reminds me of the Vatican…I used to come here often when I was working at Goldman Sachs nearby.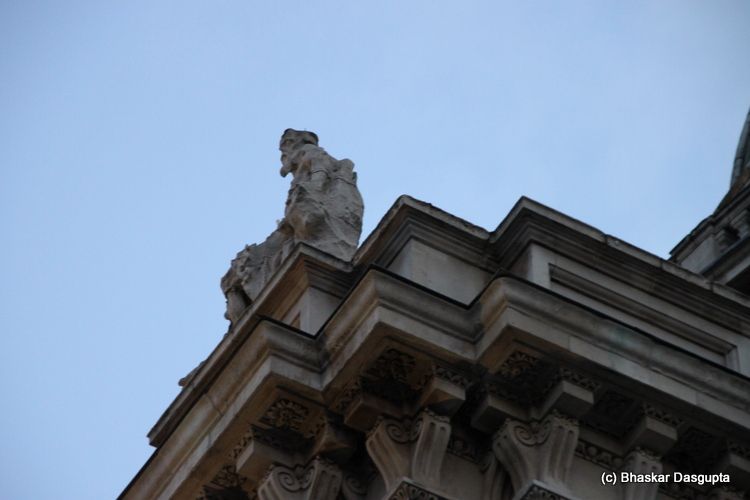 Some rather moth eaten statues on top.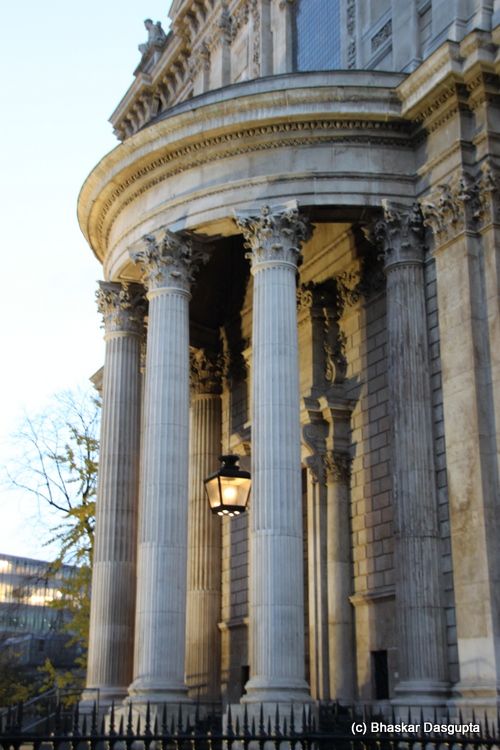 The West Doorway into the nave.


The railings are really lovely, if a bit dangerous, I wouldnt recommend sitting on them.



The gilded statue of St. Paul's on the pillar on the left and the south side of the cathedral.
Such a lovely place but too bad it doesnt speak to me despite so much happening in this place.