The next stop in our day trip was to check out the house where Lawrence Durrell stayed.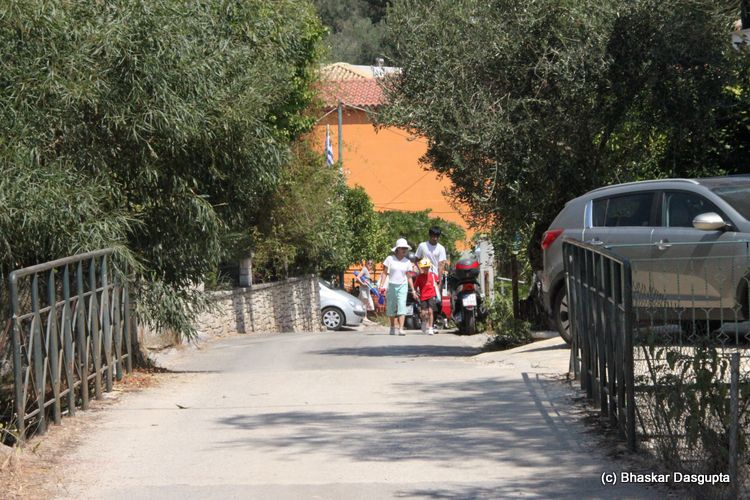 Parked the car and the family joined me.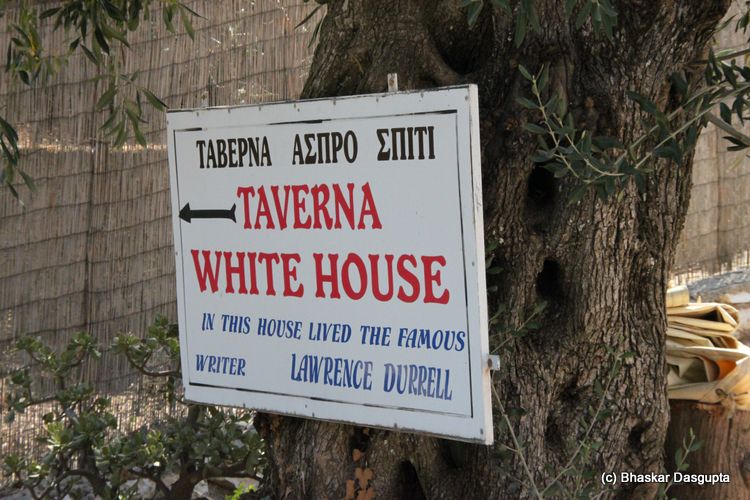 Well, we had a nice sign pointing to the direct direction.


And you can rent it. You know something, this is really a lovely little villa.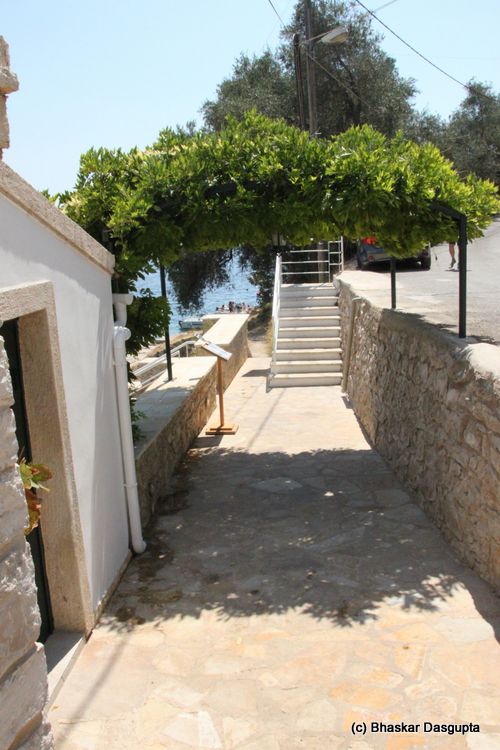 Whitewashed walls, green wooden shutters, sunlight sparkling off the sea, what more does a man want when he wants to write?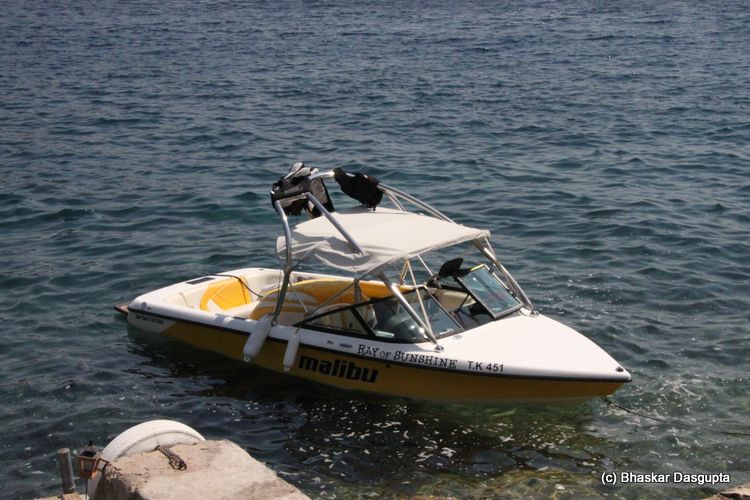 We went down to the covered courtyard where there are some tables laid out for meals and stuff.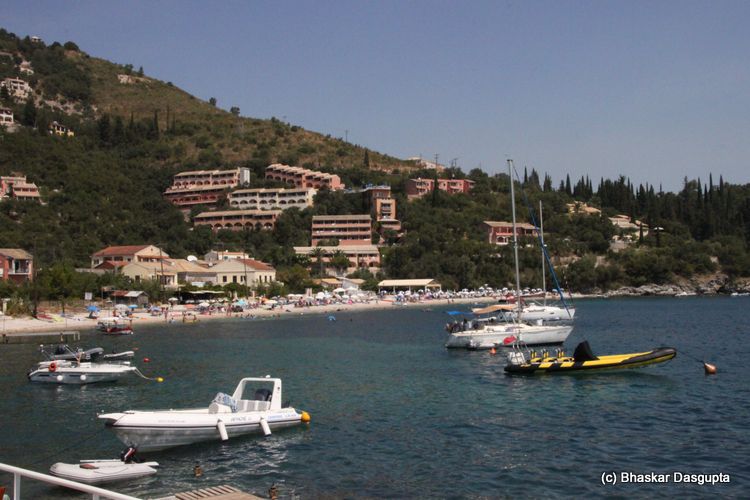 The bay has lovely little boats.


See what I mean by tables.




The clear blue waters of the bay.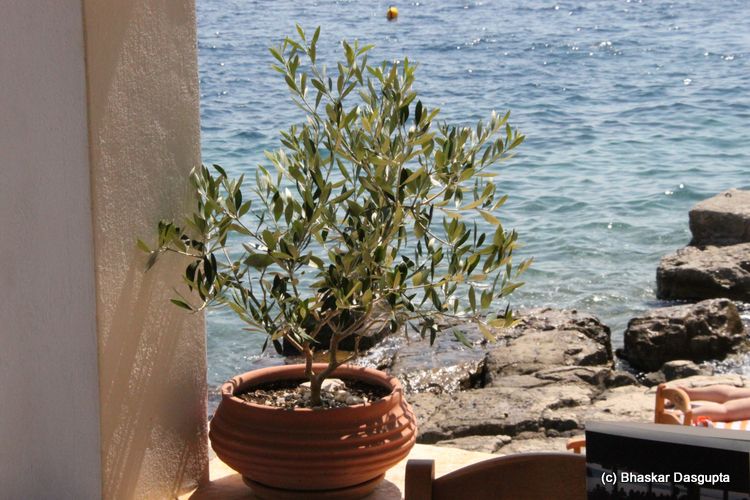 The tables are placed dangerously next to the edge, lol.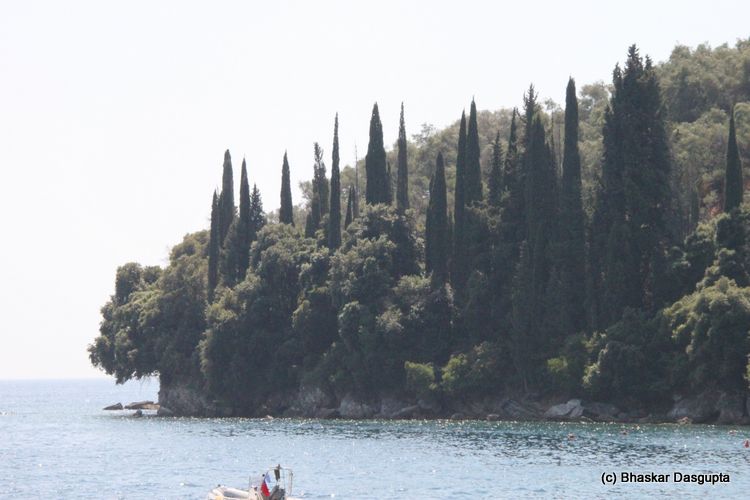 The right hand side of the bay has these forests. Very nice.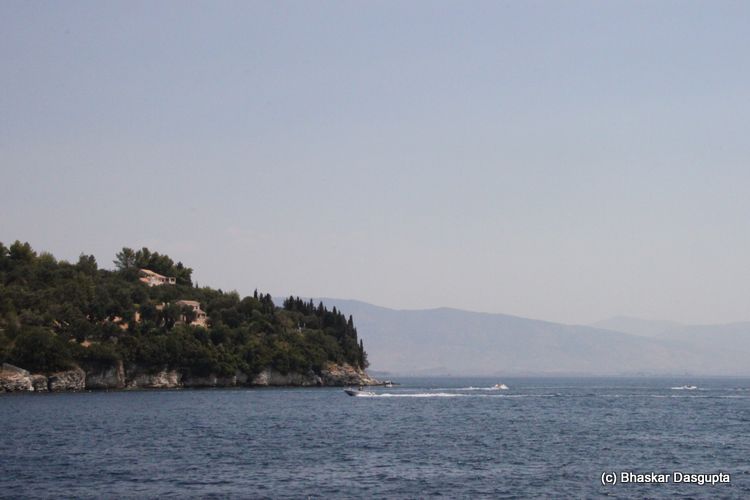 A motor boat. And look, another one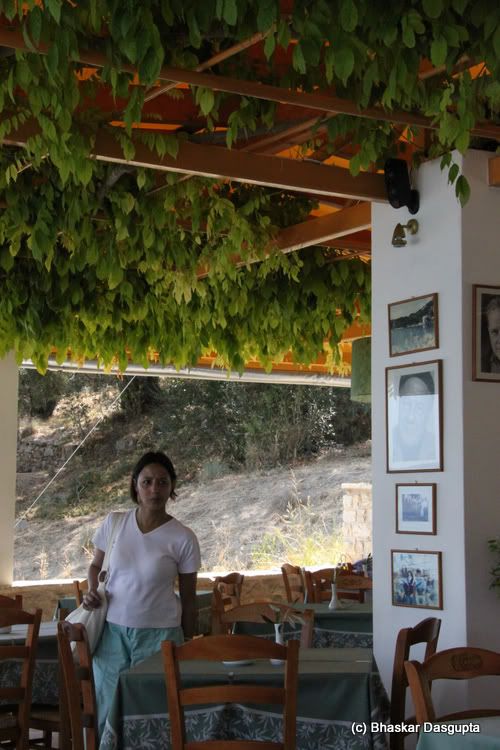 Mamma is going around looking at the posters.


Diya is admiring the boat shaped ice cream unit.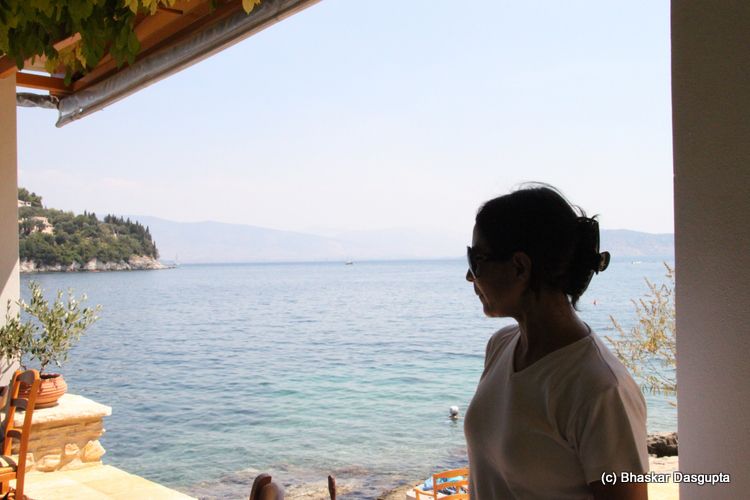 Mamma observing the olive plant.


There's Albania in the distance.


Some lovely houses overlooking the bay.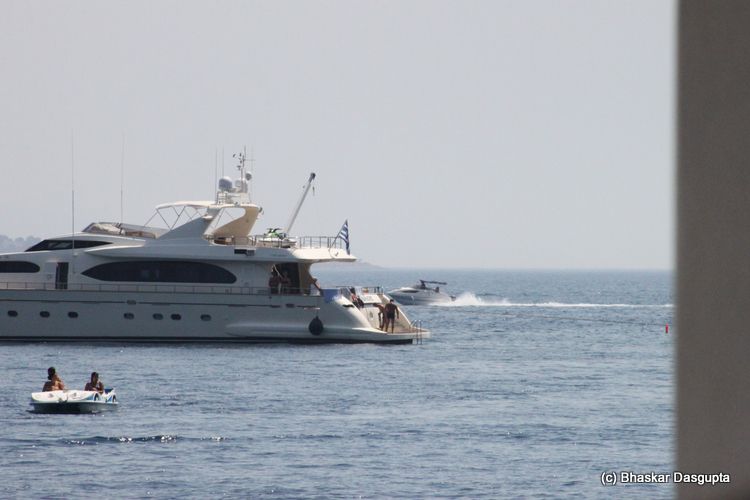 We had a nice lunch and I had an excellent beer.




Now doesnt that look brilliant?

Finished it and took off, and then saw this great sight from top of the road.
I loved the idea of having a place to sit and write like what Lawrence Durrell had has a huge appeal. Maybe one day…