Diya and I decided to go to the National Gallery to see the paintings. While we arent allowed to take photographs inside the gallery, this series of photos is of our trip to the National Gallery at Trafalgar Square.
Came out of Green Park station and this futuristic building is there in the corner.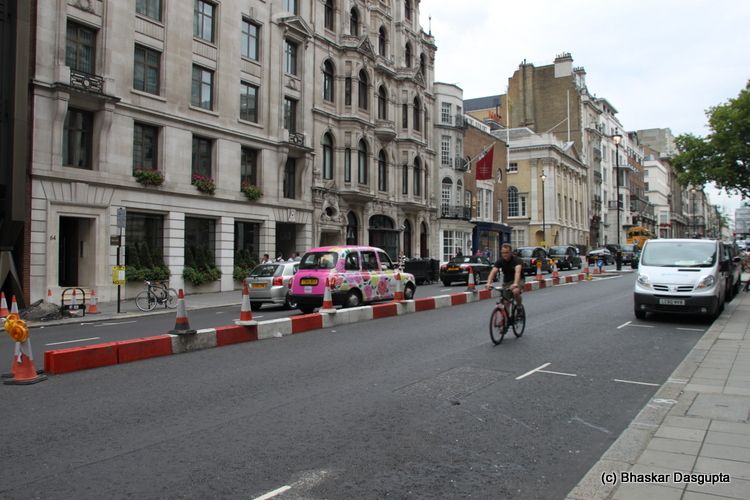 Hmmm, that's a colourful car. We are walking down St. James's Street now.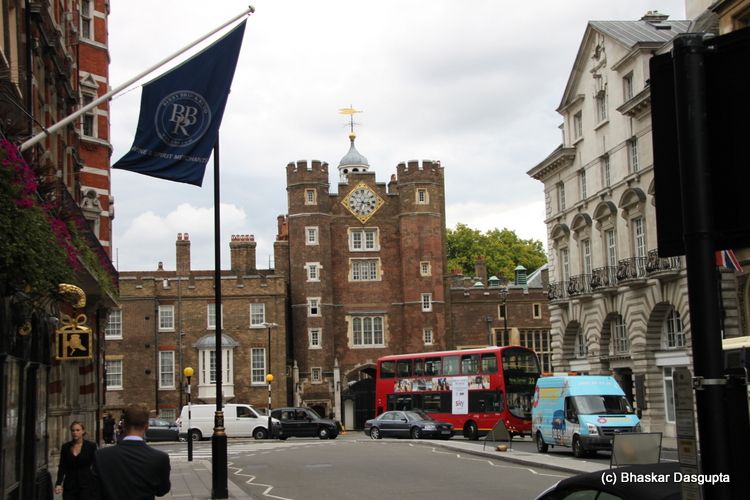 That St. James's Palace. I wonder if we will see the Prince of Wales?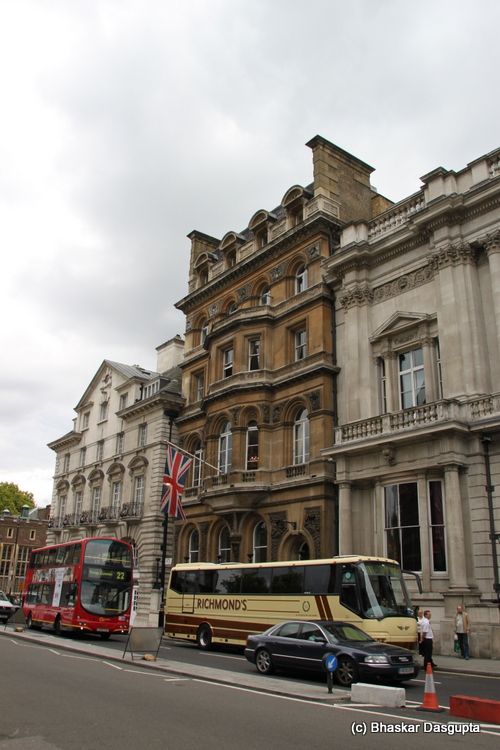 Lovely buildings in this street.


Turning into Pall Mall and you can see St. James's Palace.


A small passage off Pall Mall.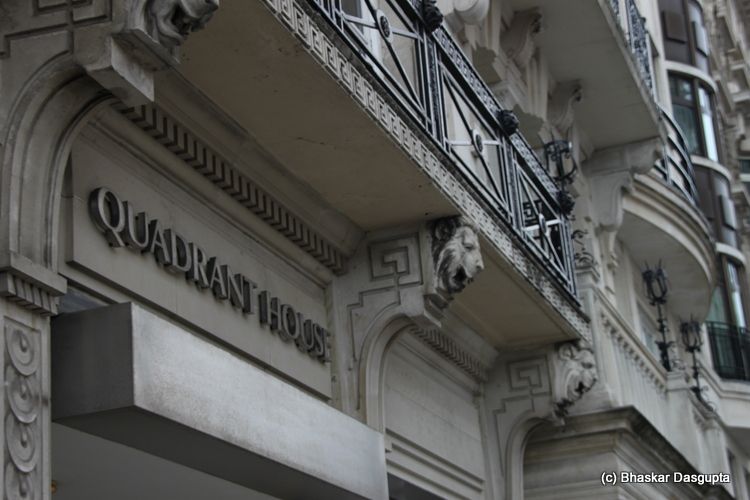 Quadrant House with Lions fronting the balcony supports.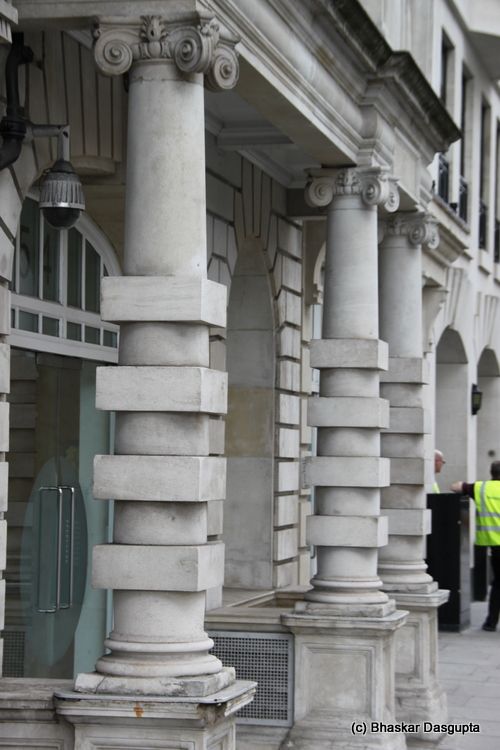 Interesting columns. I dont think I have ever seen Corinthinian columns with square shapes like this before.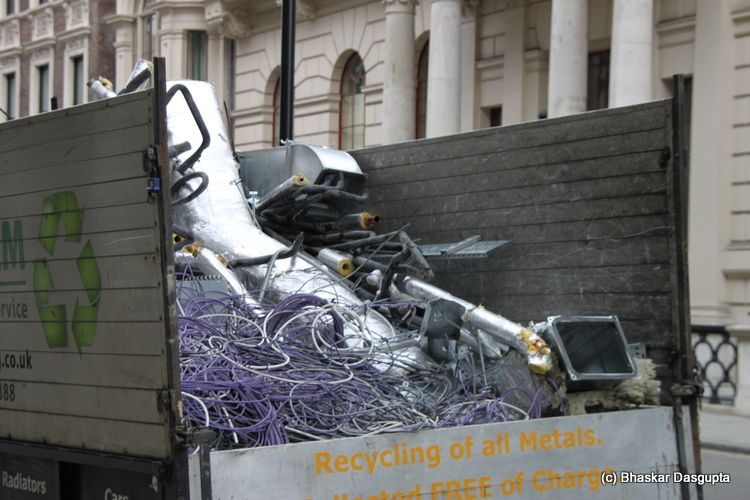 Very amusing pillars. If I was standing holding up the damn balcony for centuries, I will be wondering what the hell I am doing as well. lol.


Nell Gwynn, the mistress of King Charles II lived here. An amazing woman indeed. Go read the wiki entry on her life. Fascinating.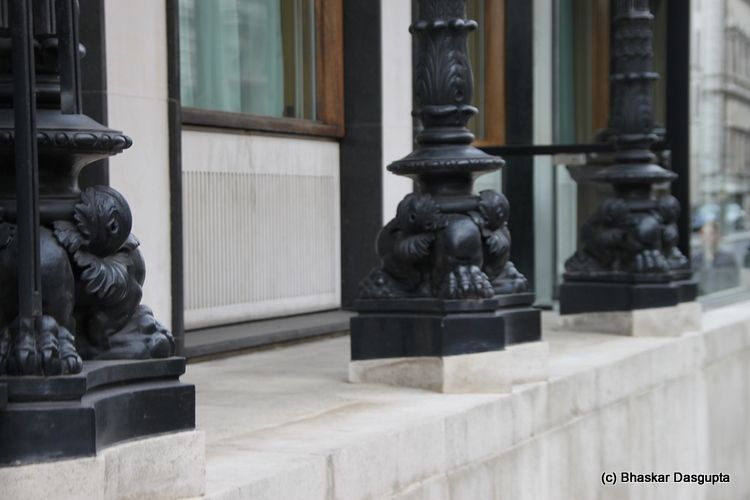 A statue of a Greek soldier, I think this is an antiques shop…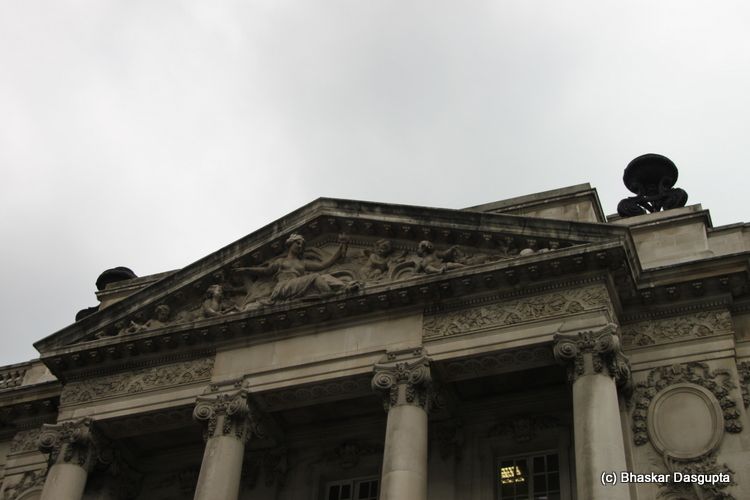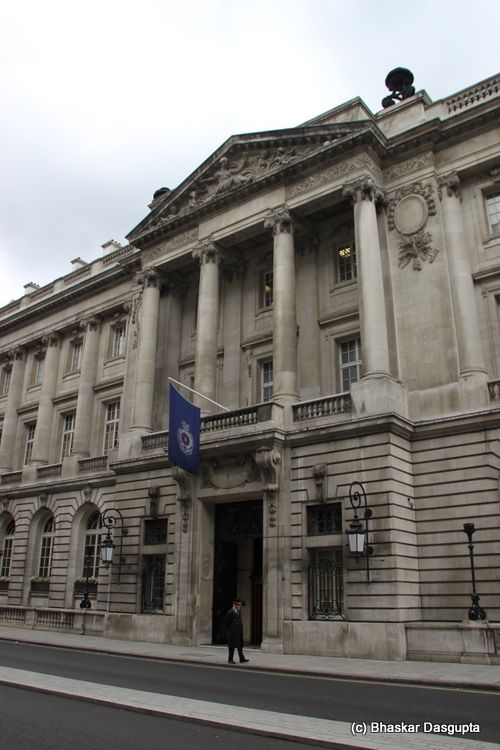 This is the Reform Club Building.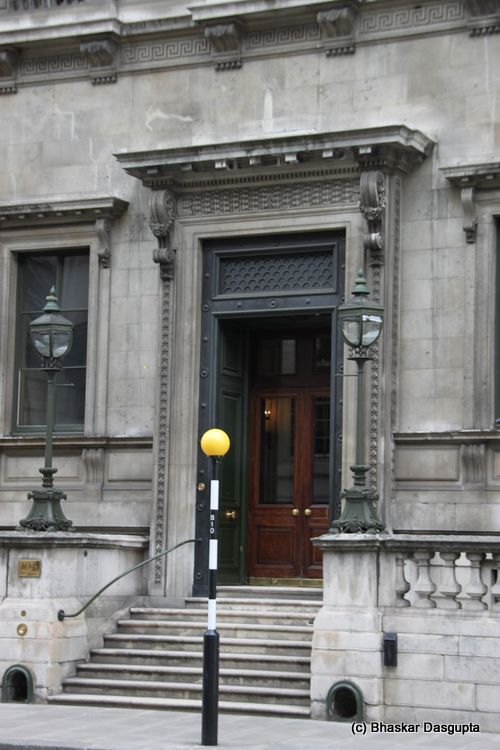 And the imposing doorway. Lovely place, this and has a fantastic library as well.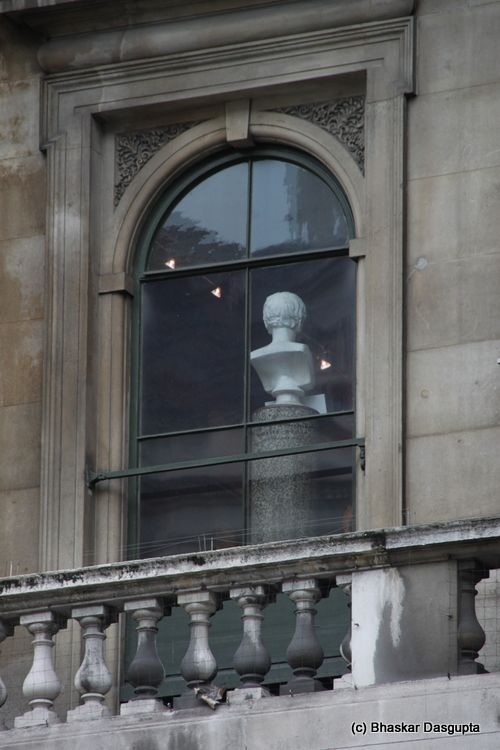 The lonely bust. In a window in the Reform Club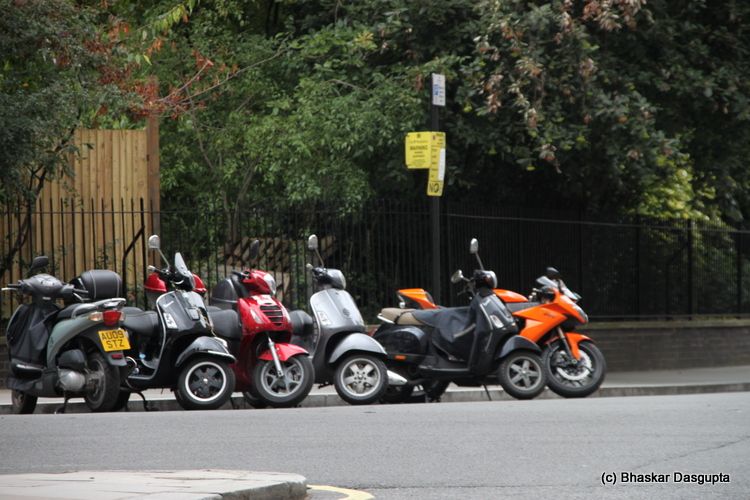 The Crimean War Memorial at the Waterloo Place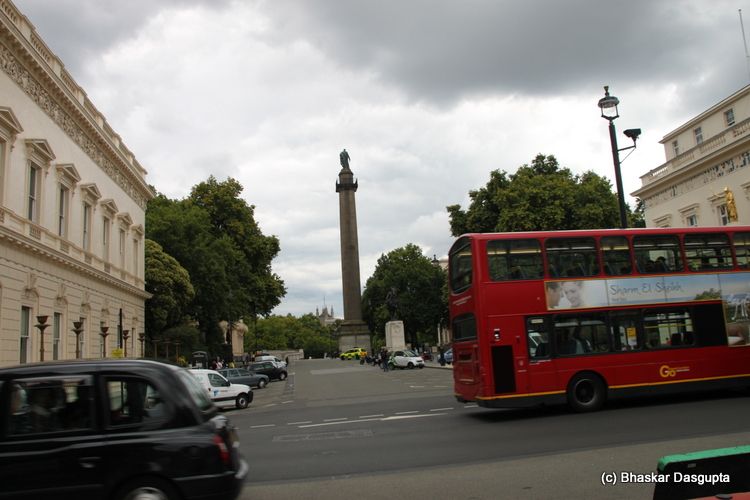 That's the Prince Edward Monument.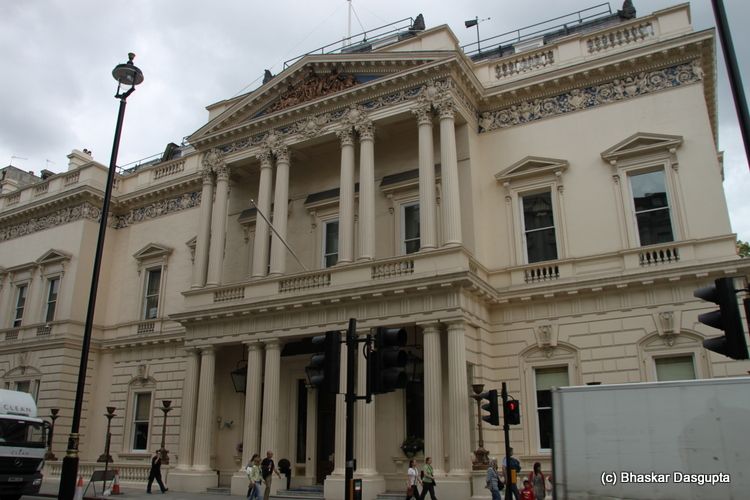 The club has a lovely frieze running around it, here are some examples of the lovely work.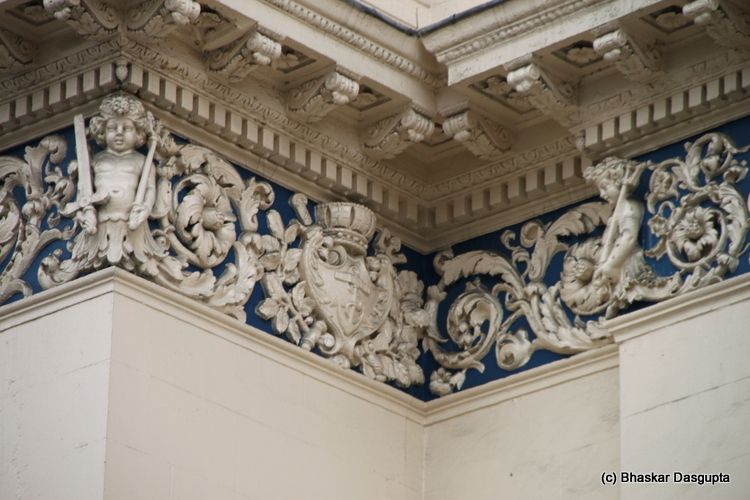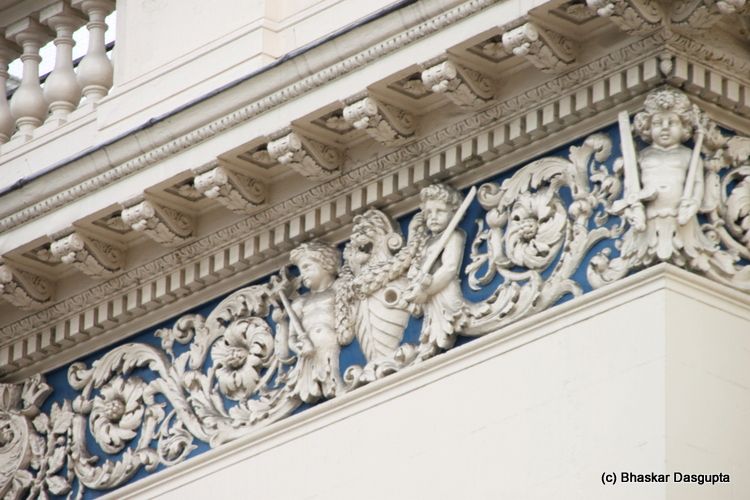 See what I mean? Lovely indeed.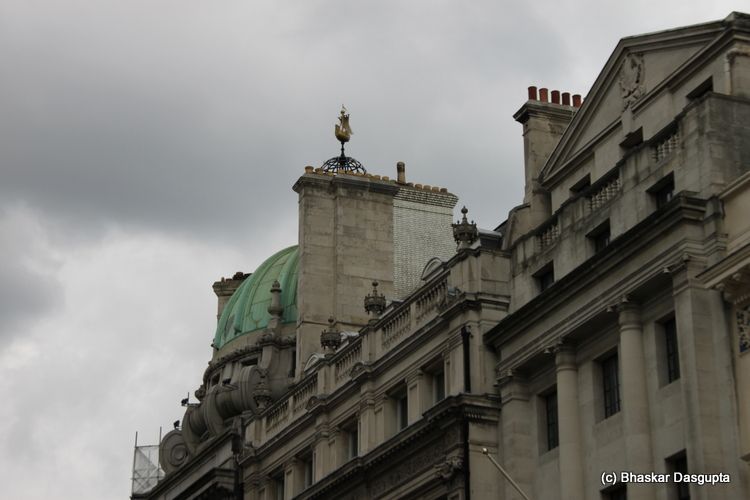 Keeping on walking. I notice an interesting set of chimneys.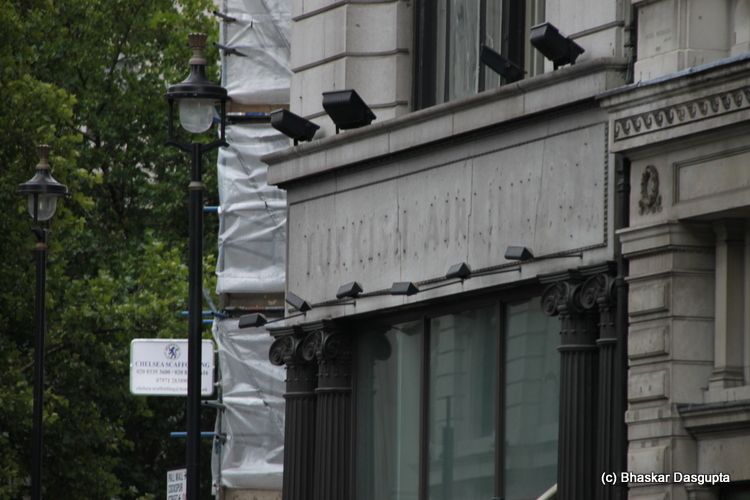 An old shop, it shows the Turkish Airlines Board.


Big bust ours? oooooo Big bus tours, dammit.


No really, its the texas embassy.


Ship in a bottle on the 4th plinth…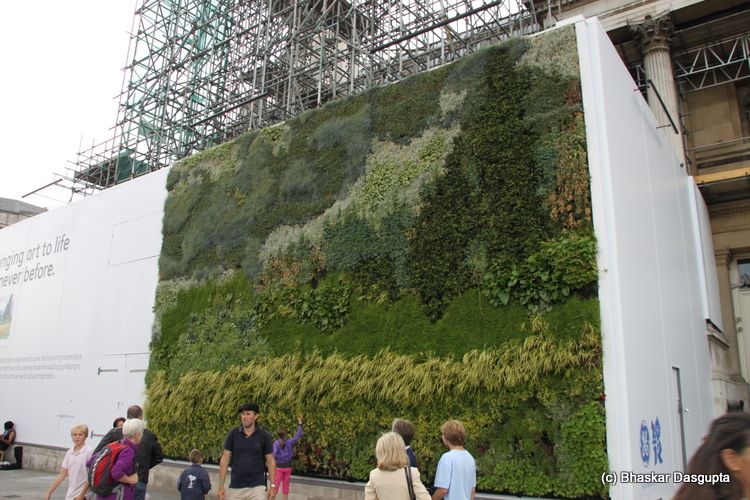 The vertical wall garden. Amazing, no?
Then we went inside and spent couple of hours seeing the paintings. Diya thinks she can do better than those anyway, so we came away pleased. I have to admit, I am not that much of a fan of paintings, its too two dimensional for me..


Playing around with the settings of the fountain.
Then I took some photographs of people sitting around in the fountain.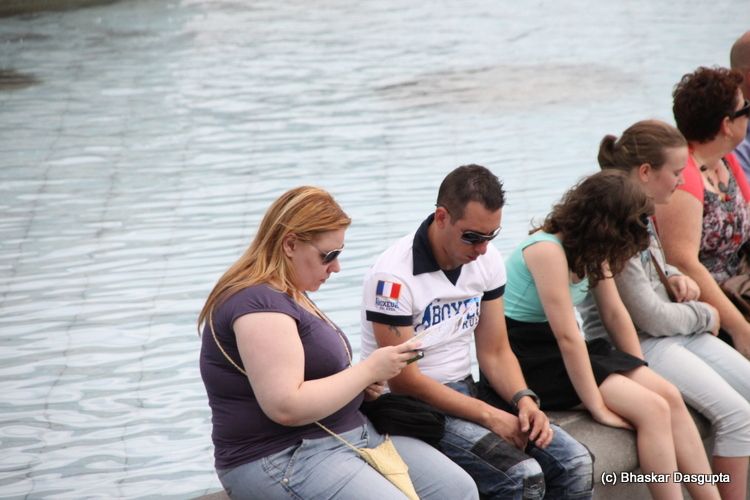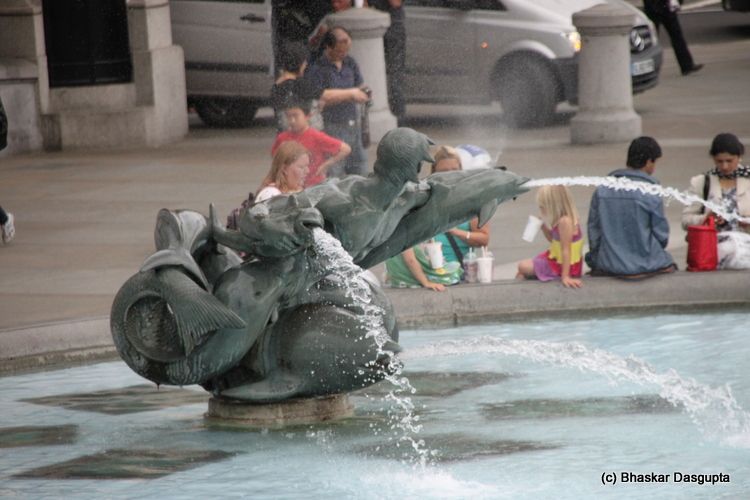 And Margaret Thatcher. She is the Empress.


Halfway to Heaven, lol. With help from the police.


A pigeon on a royal's statue. No respect whatsoever.
Then me and Diya went to sit on the stairs and have our lunch. I looked across the road and took some photos of people across the road.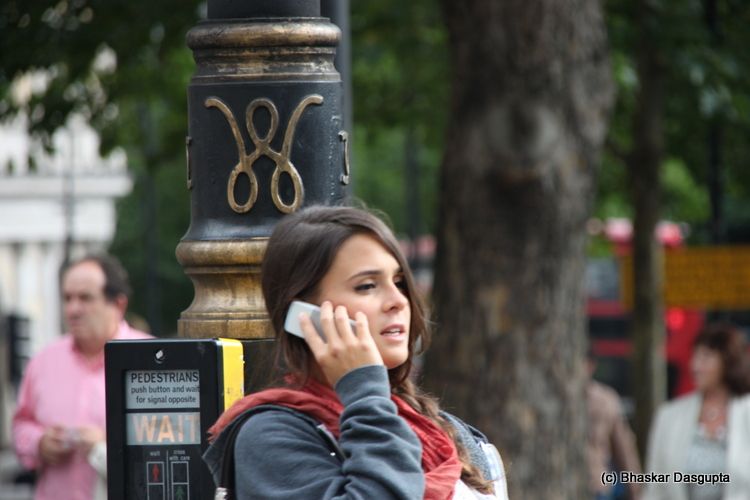 Erm, what is that you are wearing young lady?


Is that an overgrown brow or the hair came down?


Hmmmm




A tandem bicycle getting ready



And then we are off on the bike.
And we are off to home as well.