While tagging along with the family while they were out shopping in the
St. Georges
mall. (I am the official luggage and wallet carrier), I happened to glance up.
About 20 feet up, there are these panels on the side. Very curious, I never noticed them before. I mean, you usually don't go about noticing stuff which is way over your head like that…specially when the mall corridors are crowded and you need to watch where you are going, where your bags are going, where your squirmy little girl is off to and where your
ashamedtobewithembarassingparents
teenage boy is slouching off to.
First of all, the panels reminded me of the carbonite panel in Star Wars when Captain Han Solo gets frozen into this block. Anyway, the panels describe the story of how St. George defeated the dragon.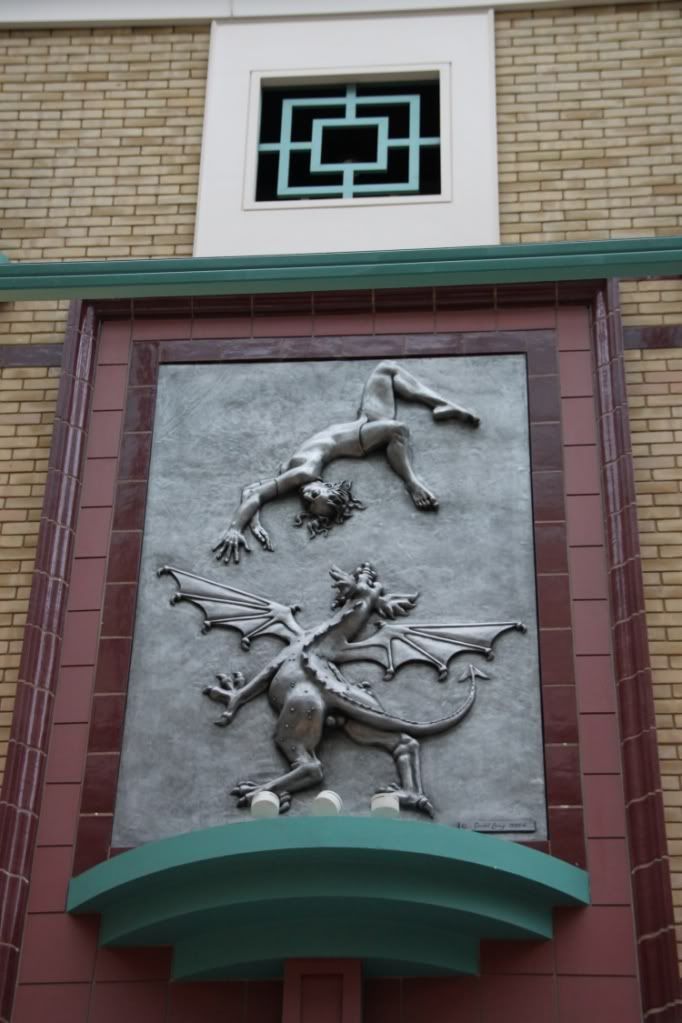 The story goes as follows:. A dragon has made its nest near a stream and for the townspeople to get water, they have to provide a human sacrifice to the dragon. Here you see on the left that the dragon has got one of the human sacrifices and then on the right, it's playing with the meal.
One day, it was the turn of a princess (who is very strangely wearing a modern mid thigh dress???!!!) who was tied up to be the dragon's lunch. On the left panel, you can see our man, St. George, getting all excited and coming closer and closer in the right panel to rescue the princess.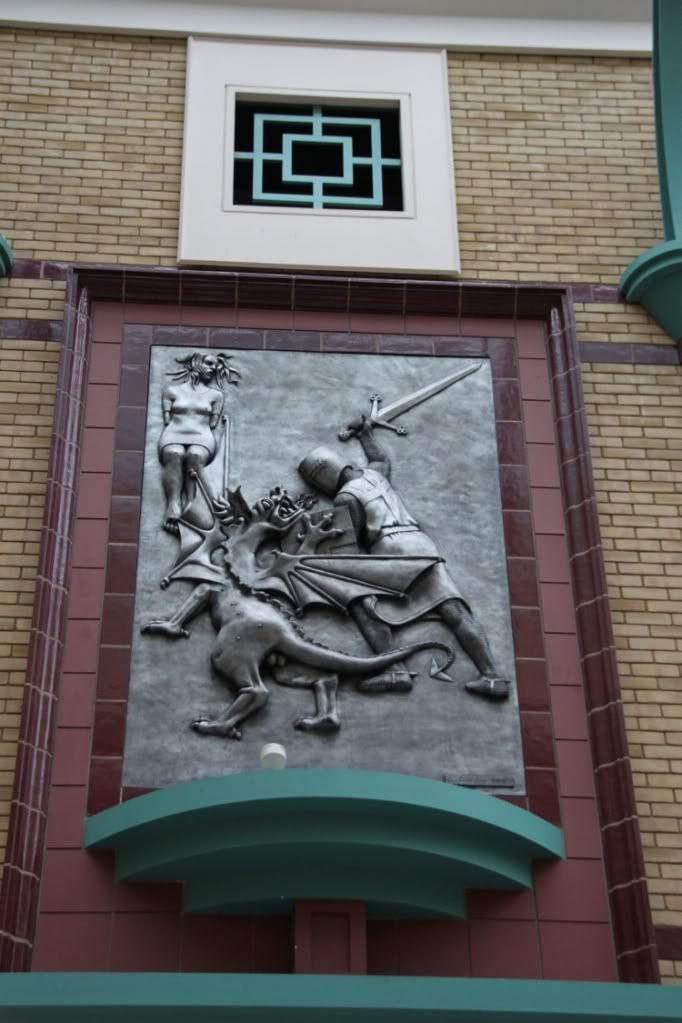 There is an almighty fight between the dragon and St. George, while the princess is sitting as if she is at the dentist's. A big battle takes place.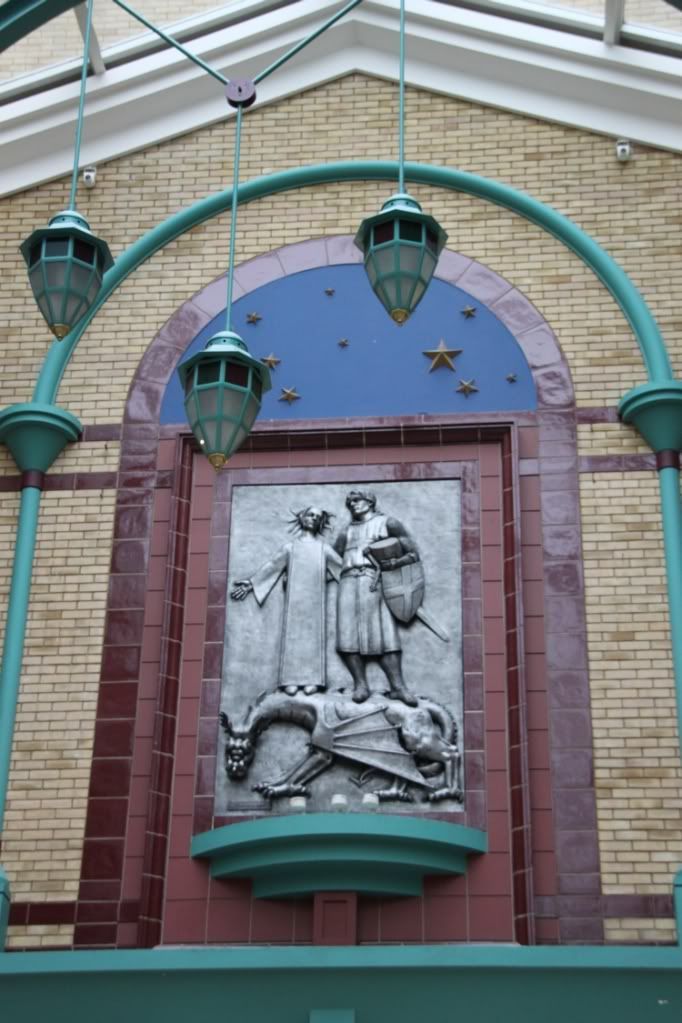 And then the dragon is conquered, the king is suitably grateful and then converts from being a pagan into a grateful Christian. Check out the wiki entry
here
, the story behind this legend is enormously fascinating.
Full
slideshow
.