After my swim, I decided to go check for bears in the woods up in Grims Dike area.
It was a cold day, the little puddles had frozen over.


Starting the walk up the forest path.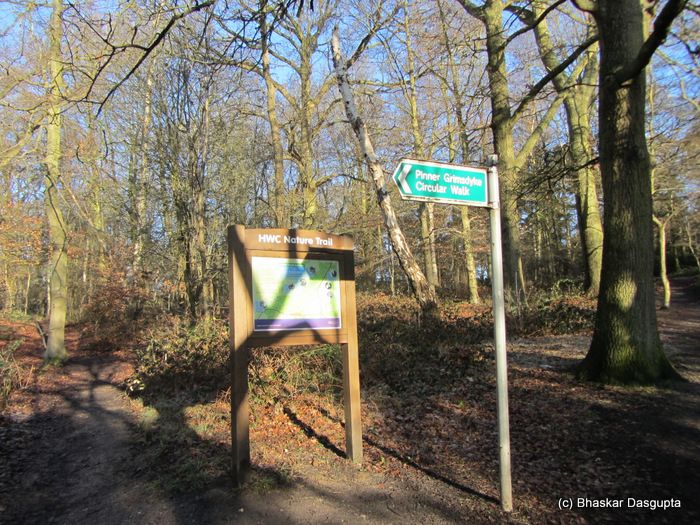 Fungii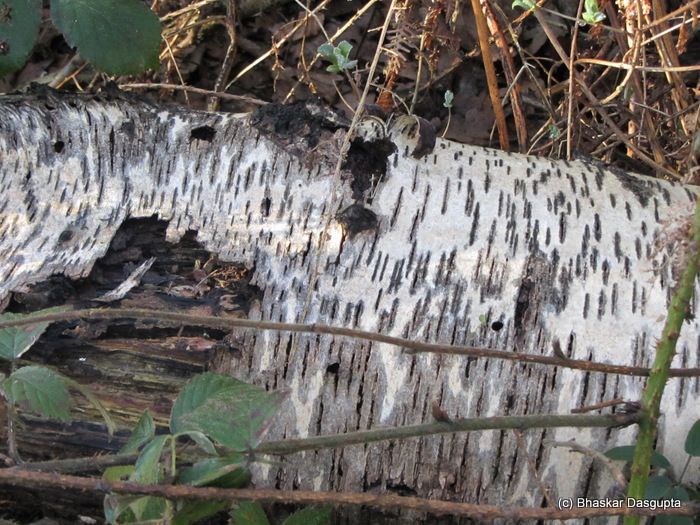 A beech tree trunk on the ground.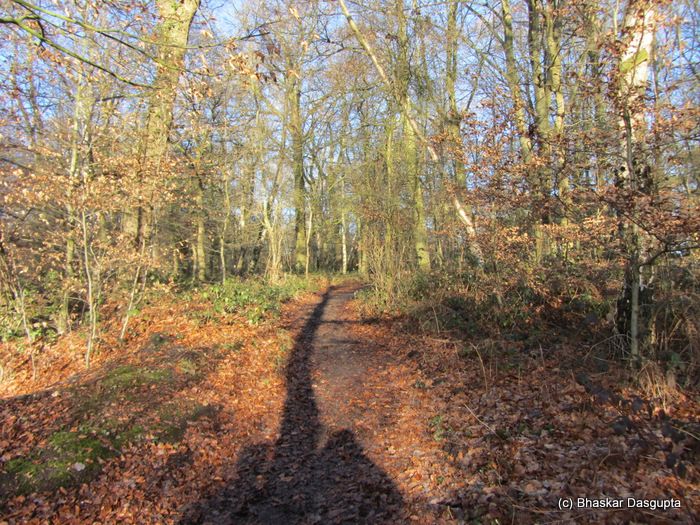 But the tree trunks are still mossy


The ground was a bit wet and boggy in certain areas.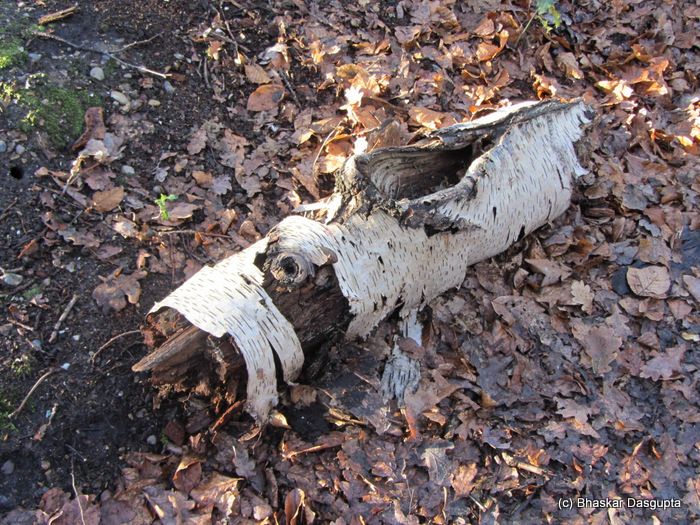 Another piece of beech tree.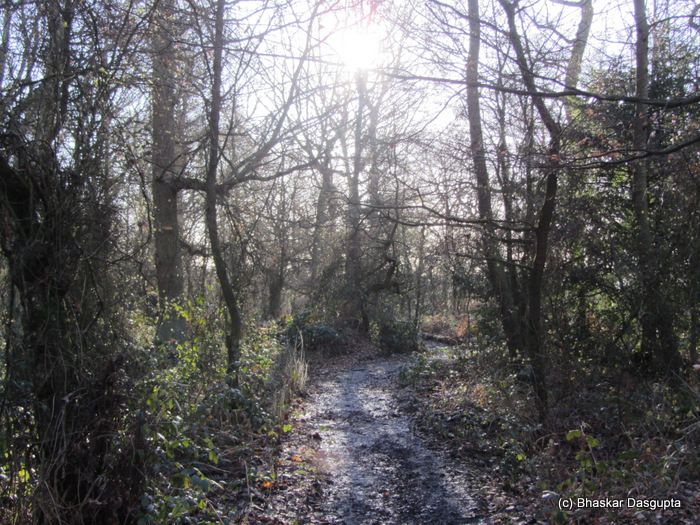 The trees were tall proud and bald.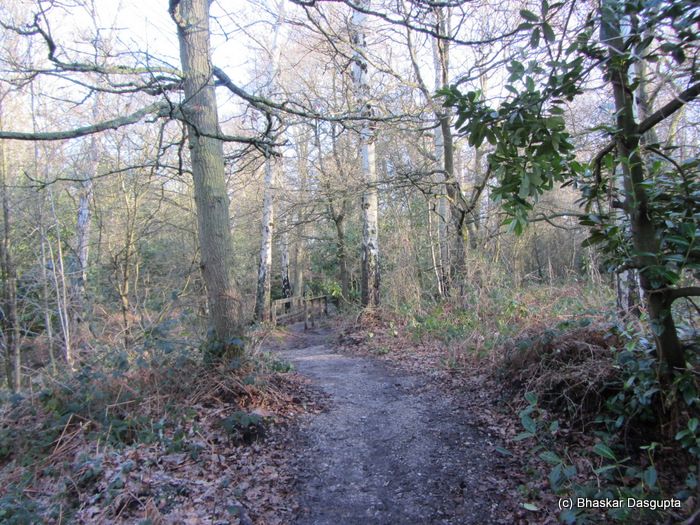 A little bridge in the distance.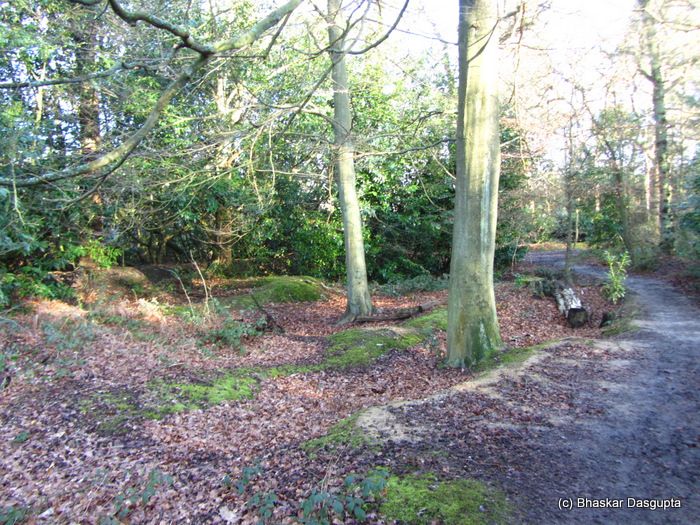 Keep on walking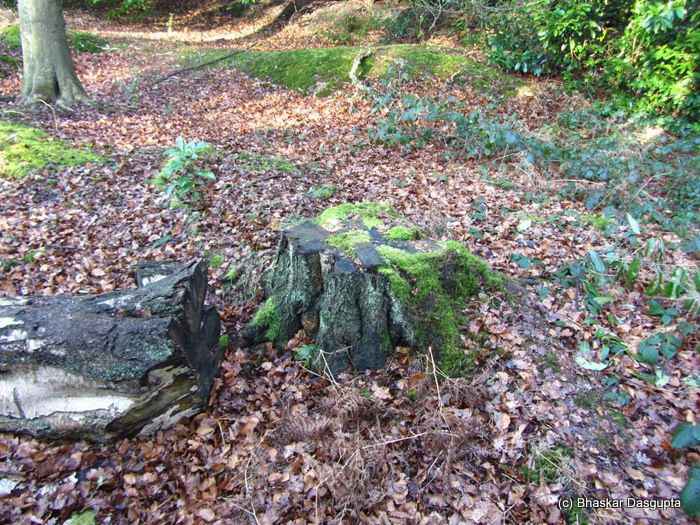 Some parts of the forest were still shaded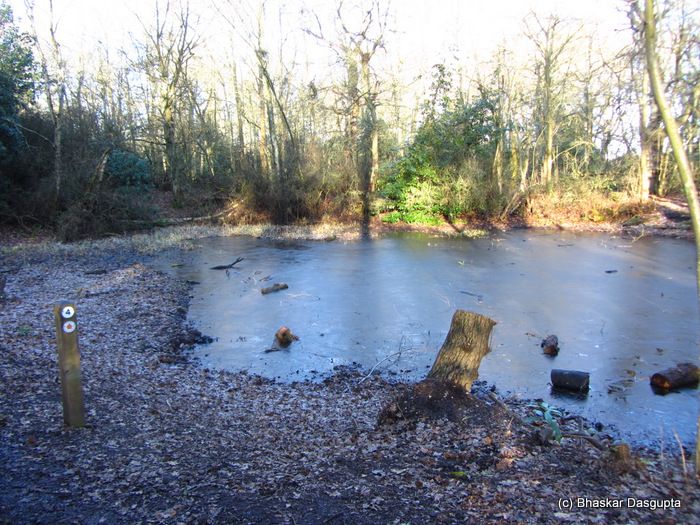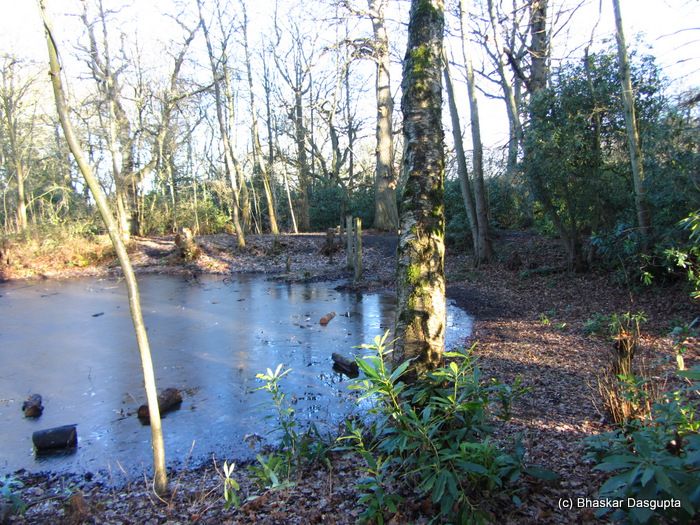 The surface of the pond was crusted over with an ice film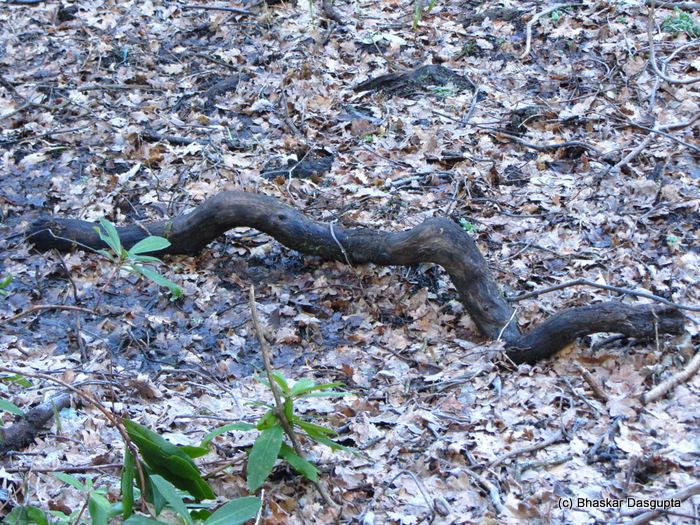 I keep on walking, a snake shaped branch is lying on the boggy area.


I climb up to it, looks like some kind of a platform.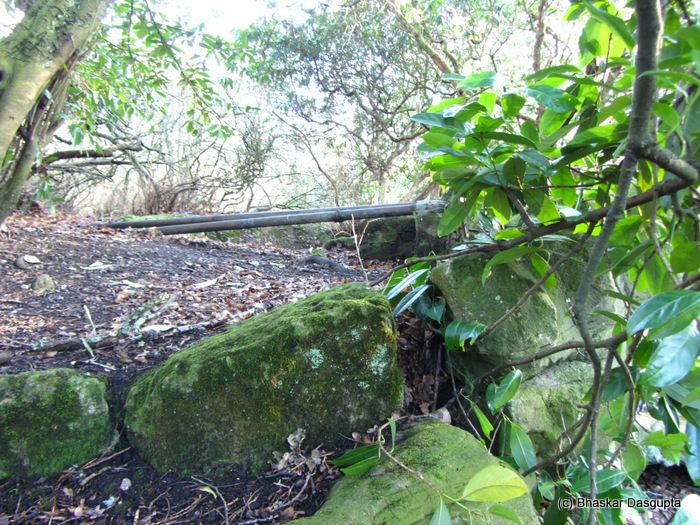 Couple of pipes end here but with no clue on what its there for.


Walking around it doesn't help me either.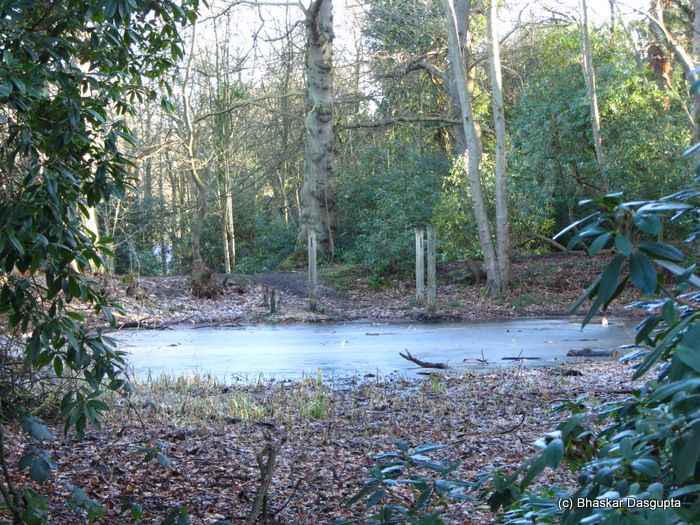 Look back at the pond and keep on walking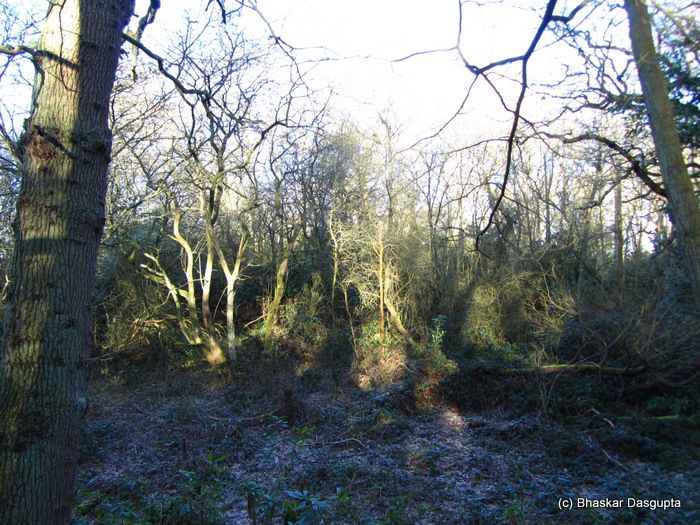 The early morning sunlight makes an interesting series of dappled views on the forest.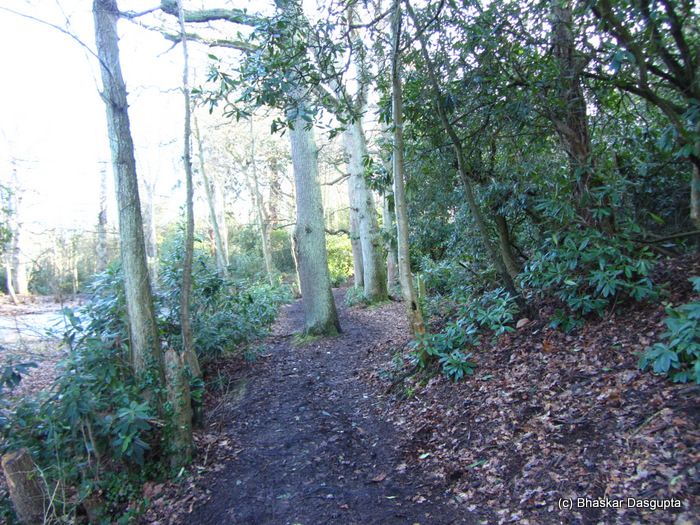 This place is full of tree trunks that have been felled.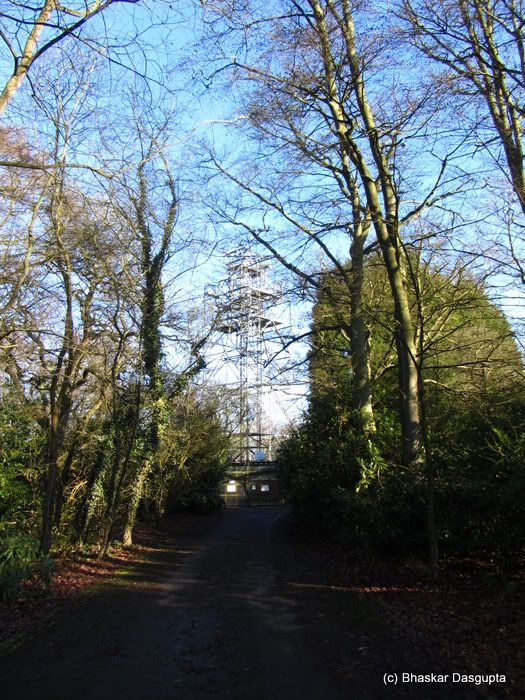 I turn back to the other side.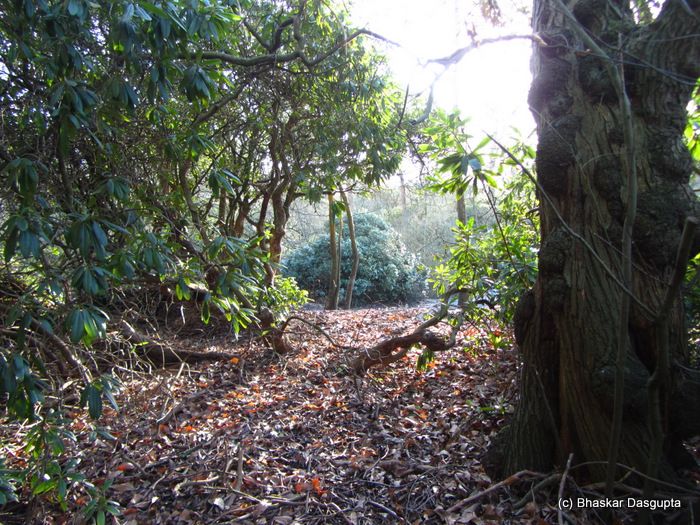 Walk through the leaves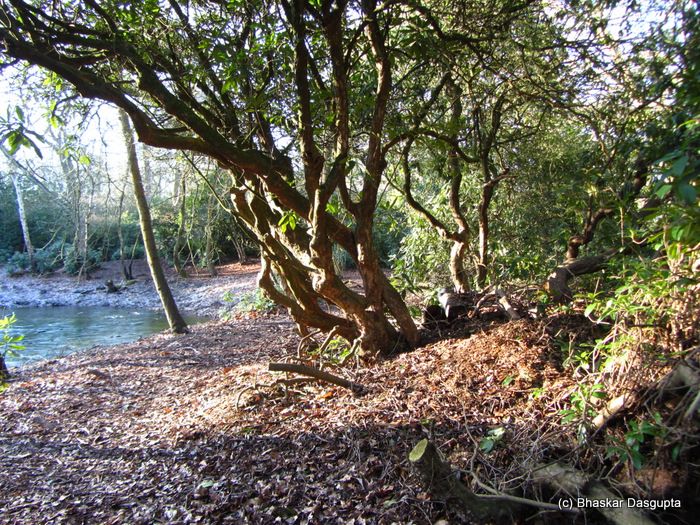 Im on the other side of the second pond..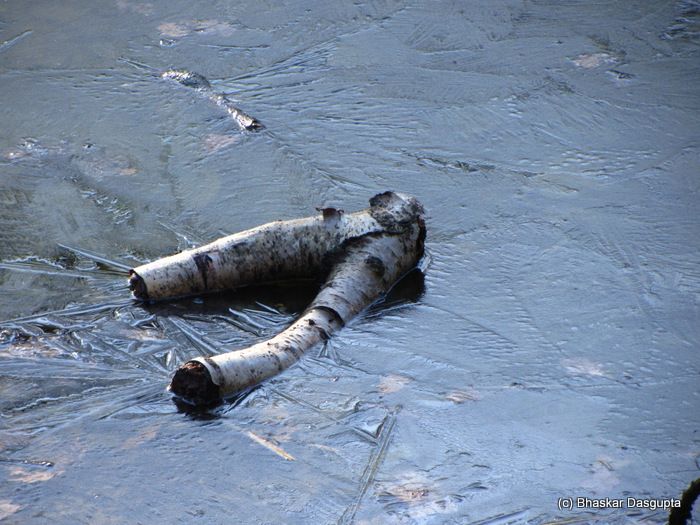 Hmmm, looks like the lower end of a human figure, lol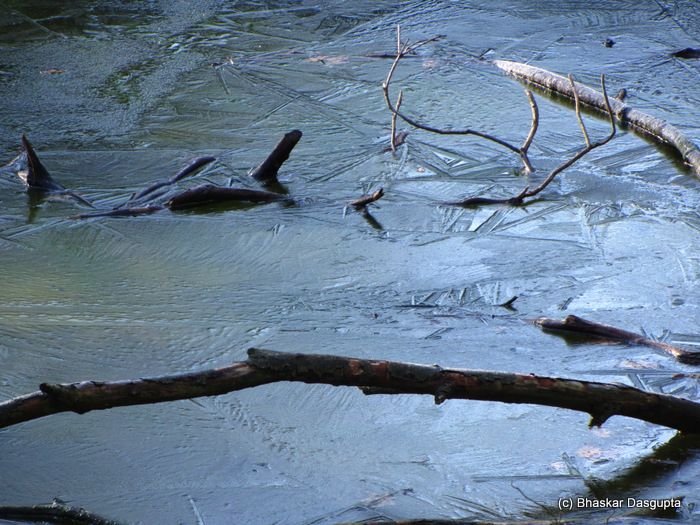 I loved how the patterns formed on the icy film, like its a cloth shroud.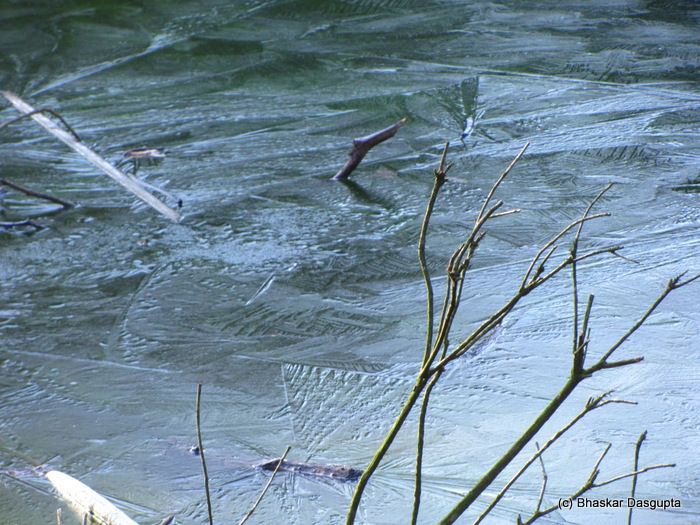 Stretching to the edges of the pond.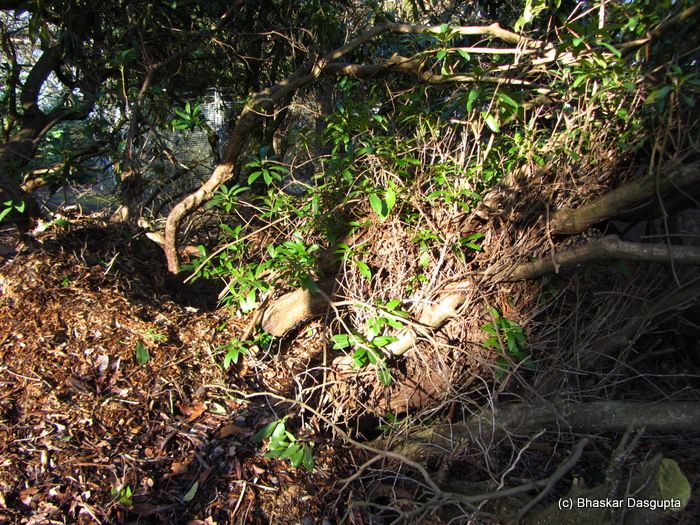 Leaves have started to come up.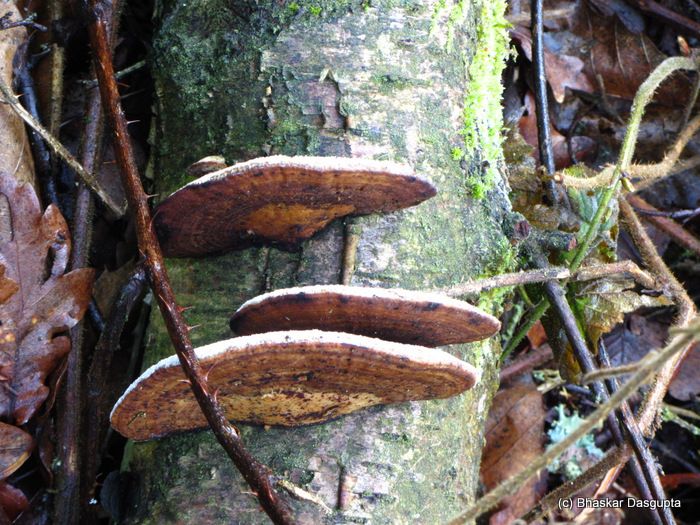 Some extra terrestrials have come down and taken up residence in their half flying saucers.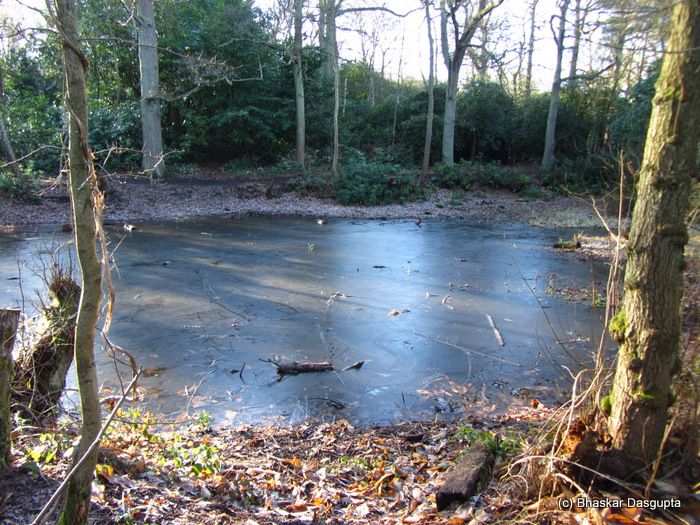 The first pond. I turn left from there.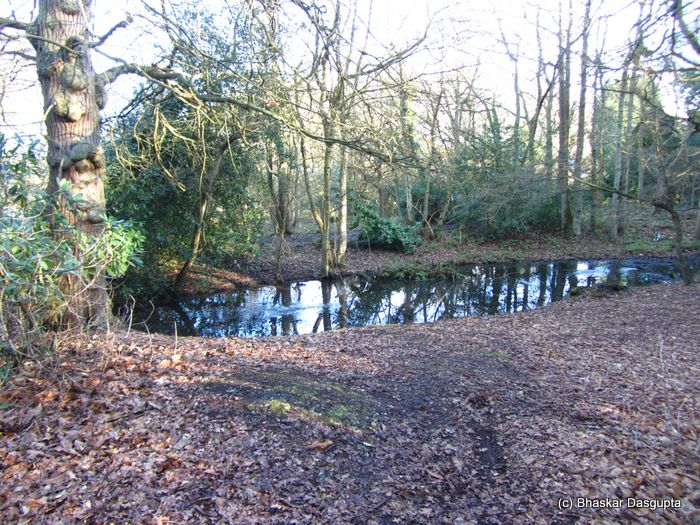 And there is a small ditch filled with water.


The trees reflecting off the ditch water.


They look like toes, no? the tree has feet!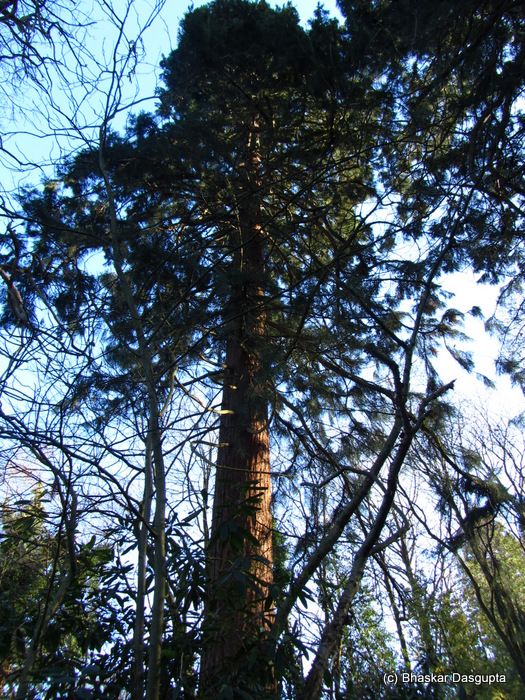 Beware, the trees are sentient and have laid down roots to trap the unwary…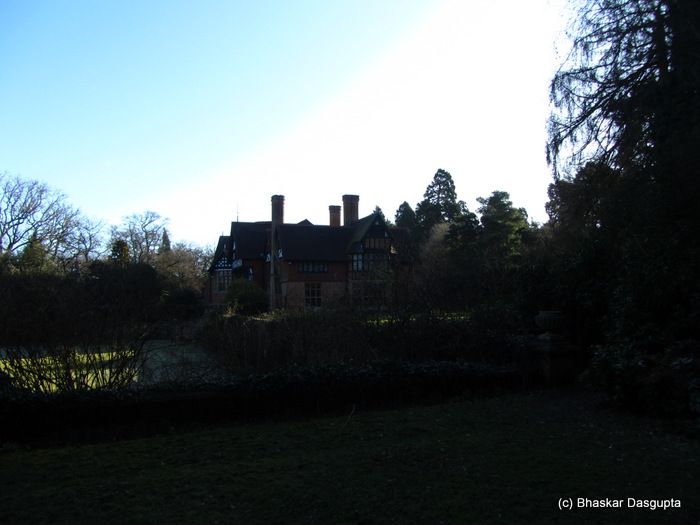 The green colour is very bright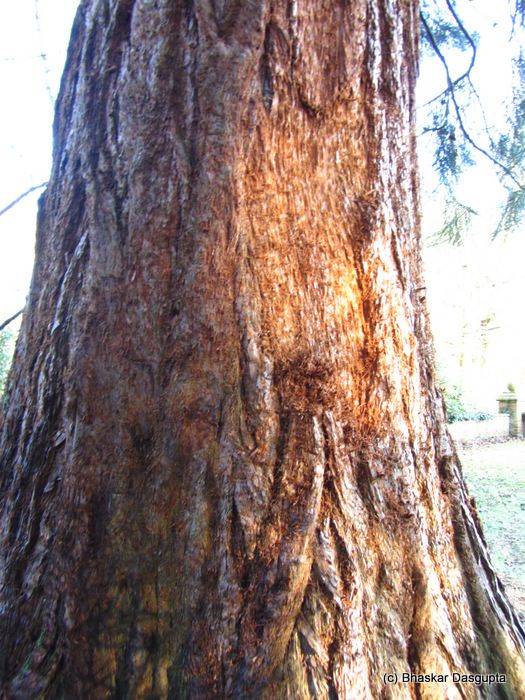 And then disappears into the undergrowth, this is one of the most ancient parts of the country, dating back to saxon times. Who knows, there might be buried treasure down this ditch.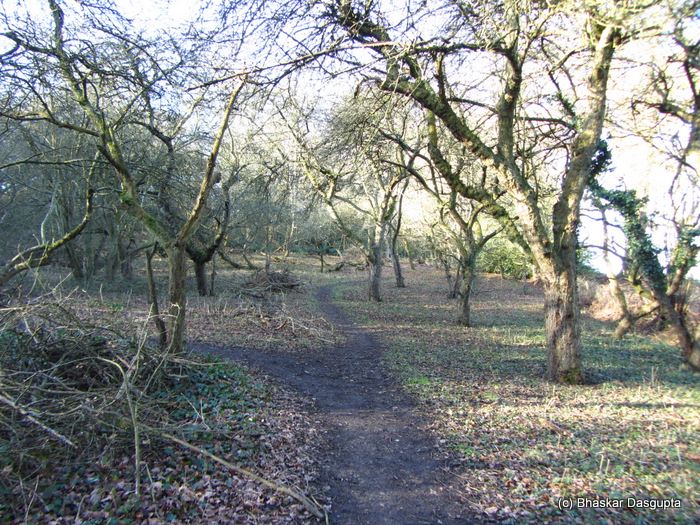 I keep on walking, there are footpaths branching off here and there.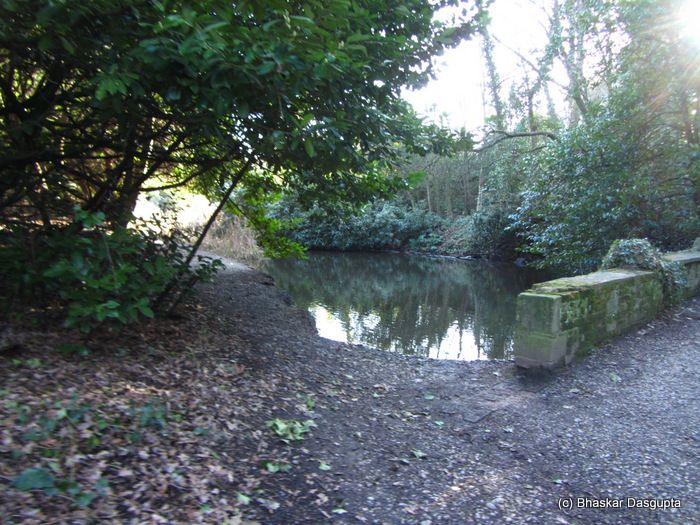 I walk back




And then end the walk. See this path? Another day, I walked down this path for about a kilometer down a woody tunnel, but that's for another day.
Lovely walk.