It was an early saturday morning when I went for my swim. It was a cold foggy morning and while on the way, here are some of the photographs that I took using my iPhone. So be warned.
Only blurred lines can be seen of the London buildings.


The clouds of fog were blowing off the hill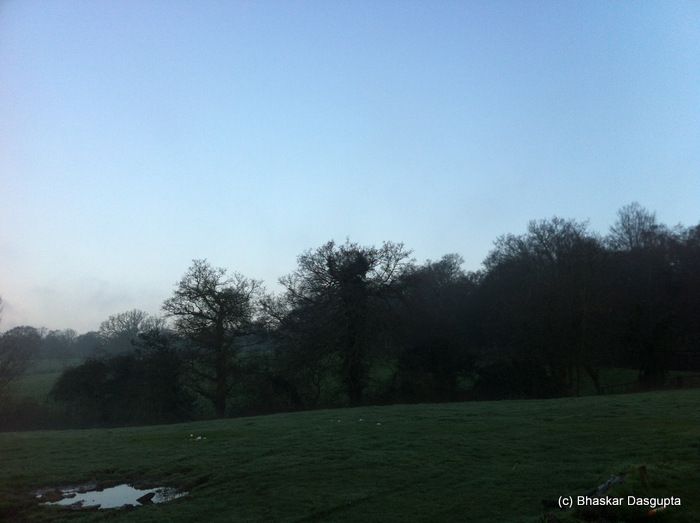 Driving off, stopped at a road and took a pic of the sun coming up


Then tried to take a photo of the foggy road. Didnt turn out well did it?


Nope, no fog