While coming back from a swimming session early in the morning, I spotted a frozen pond so pulled over to go see this lovely sight.
Parked and moved into the forest…


The field next door is separated by this snowy fence…


Yes, its dangerous all right, lol, I am going to avoid it.


The entire forest was quiet, very whispery quiet. Only the crunch of my shoes could be heard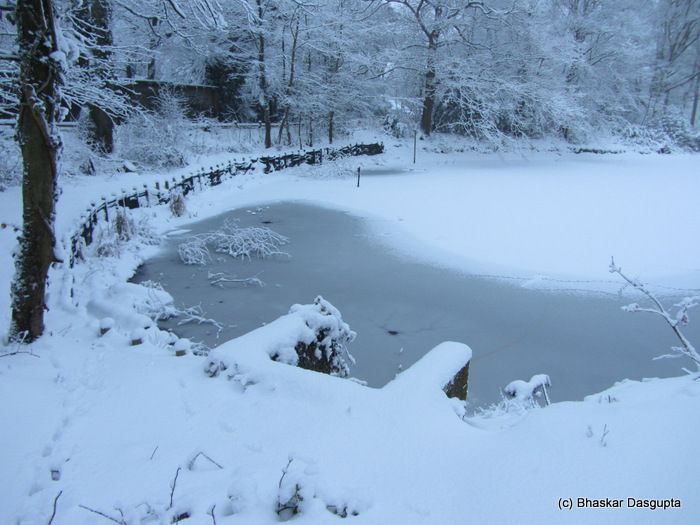 The entire pond is frozen over. In two phases…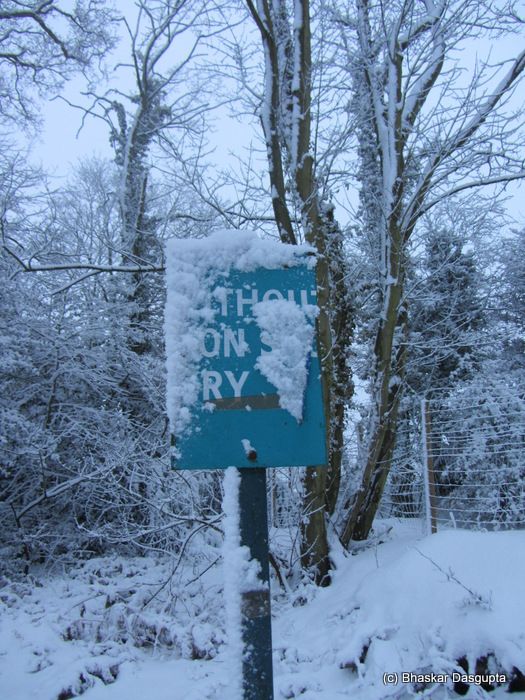 The railing is also covered with snow.


I dont think I will be going for a dip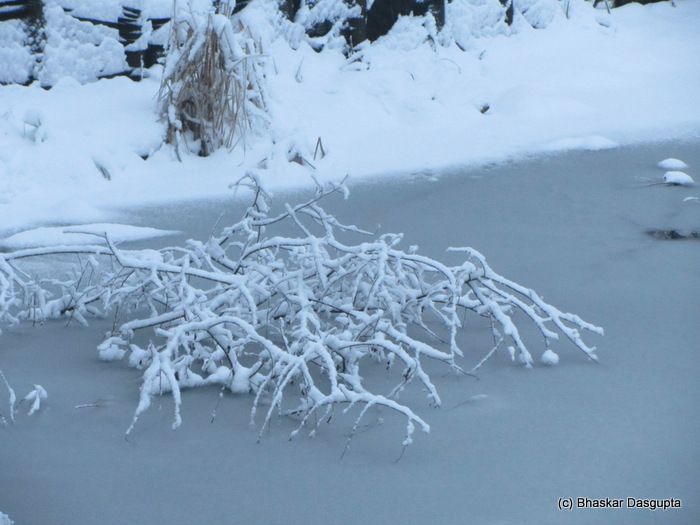 The branches on the pond are encased in ice and snow.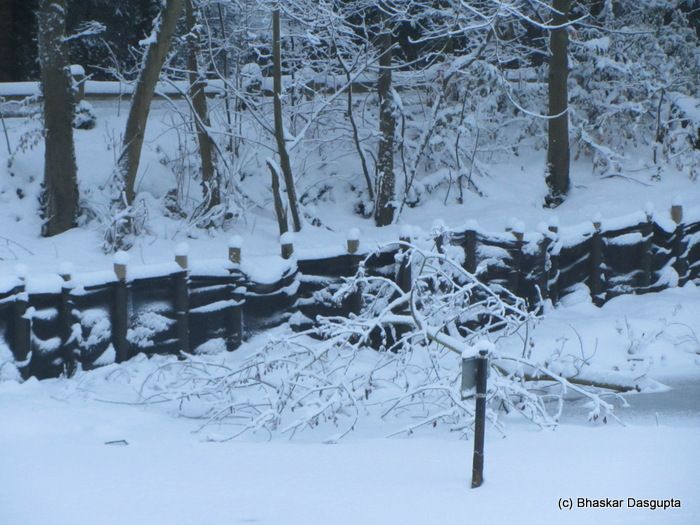 This is a barrier which is supporting the bank from falling into the pond.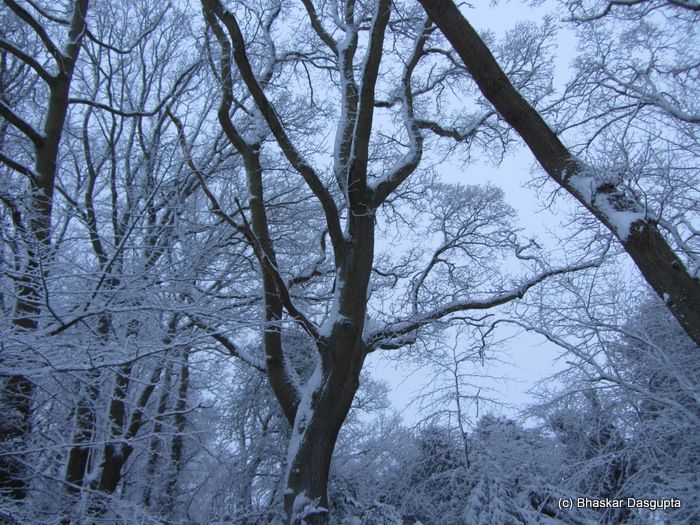 The sky is leaden with clouds.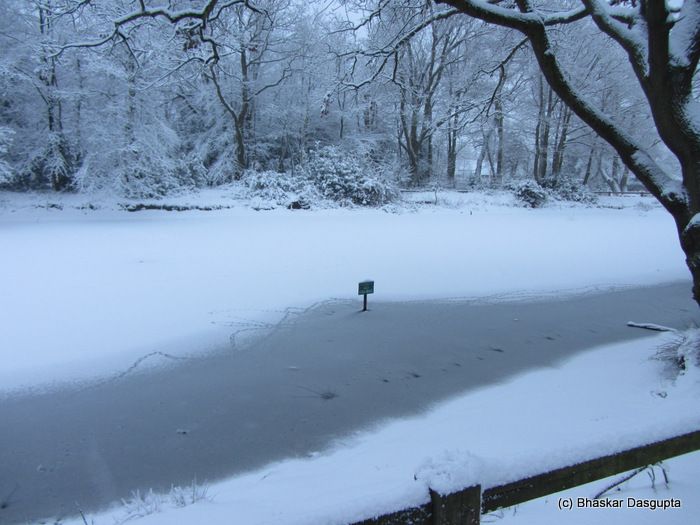 Hmm, i think i can see my footprints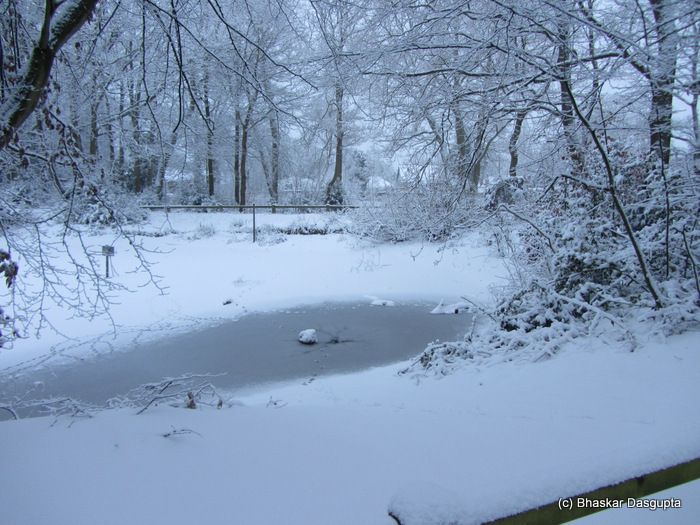 Now entering into another part of the wood.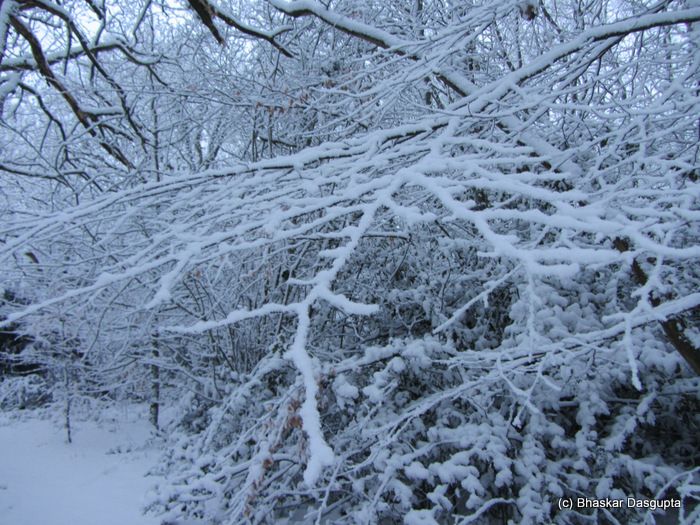 I was thinking how it will feel if I walked below the branch and poked it. Cold time, lol.


A house emerges from the mist and snow.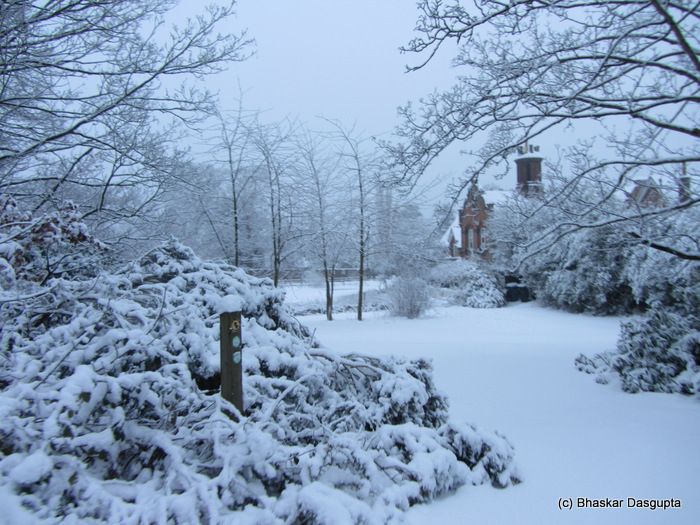 Virgin snow, its almost like I am the first person to traverse this ground.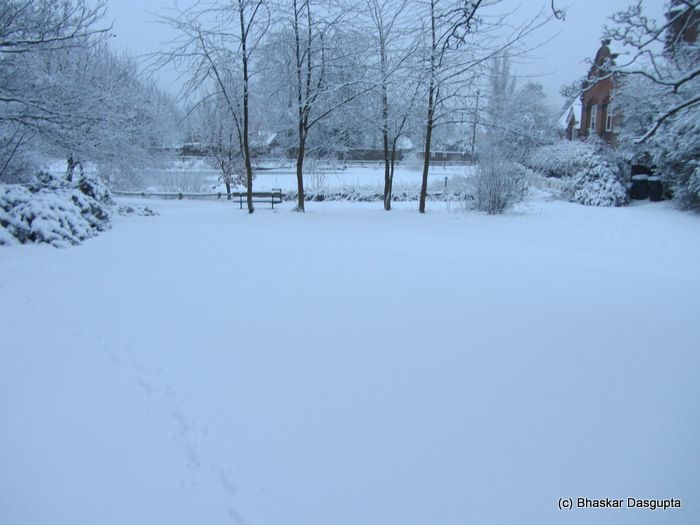 The old houses look so pretty with their snow covered roofs.


What are those specks on the left?


What the hell? What are these sea gulls doing on a frozen pond?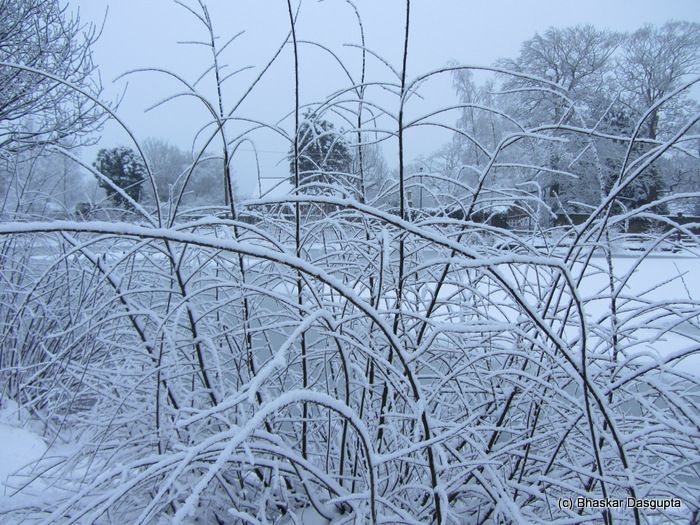 Somebody chucked a stone in there, you can see the stars…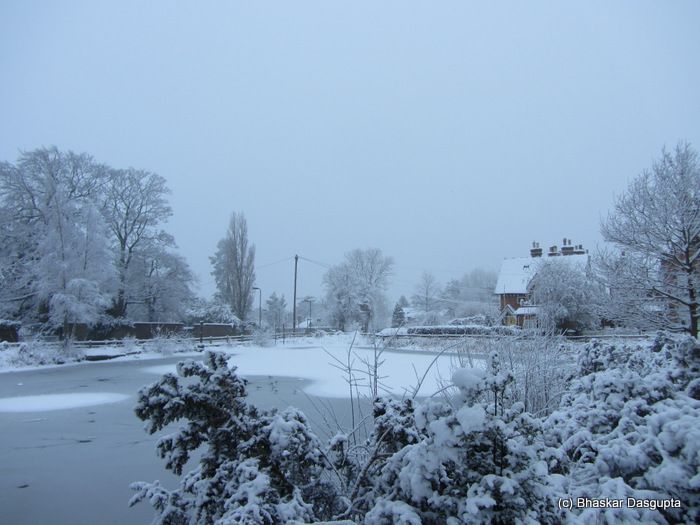 Going back to the first pond, there is the railing which encircles it.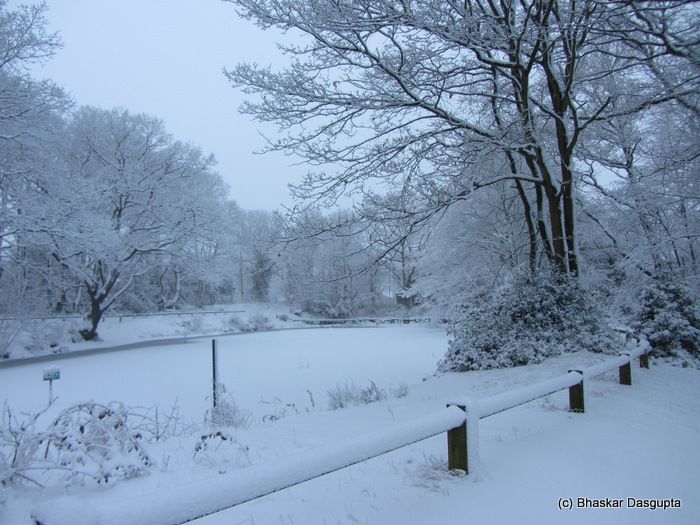 I did crawl below a branch, lol. God, I am so childish, lol


And then came out and poked it.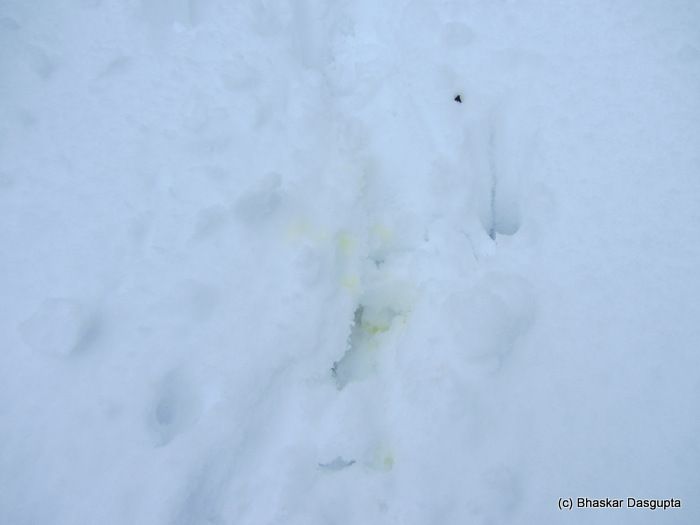 The slush on the road is dirty dirty…


Tree branches drooping with the snow….


Elderly people walking around..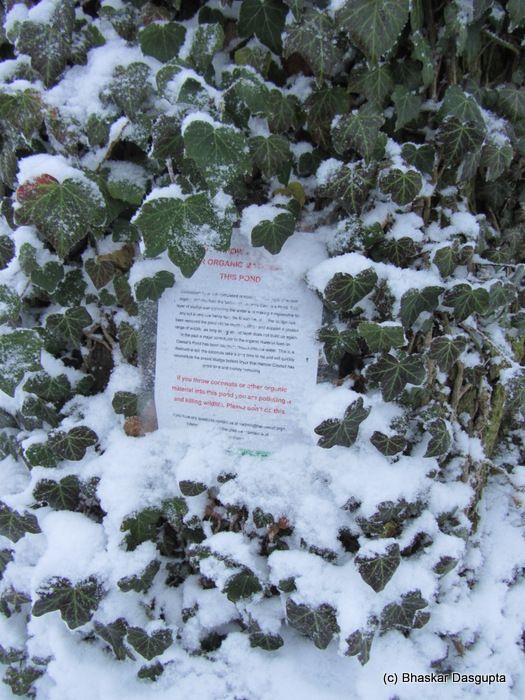 A warning about the pond. Not to throw things inside as it can cause harm to the birds and fishes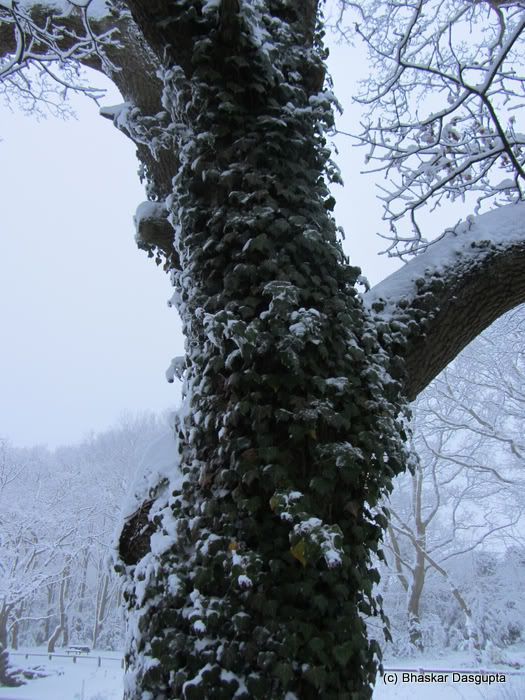 There are two temples, an Ismaili mosque and centre first and then a Swami Narayan one after that. Then there is the hospital. lol. Drove off then.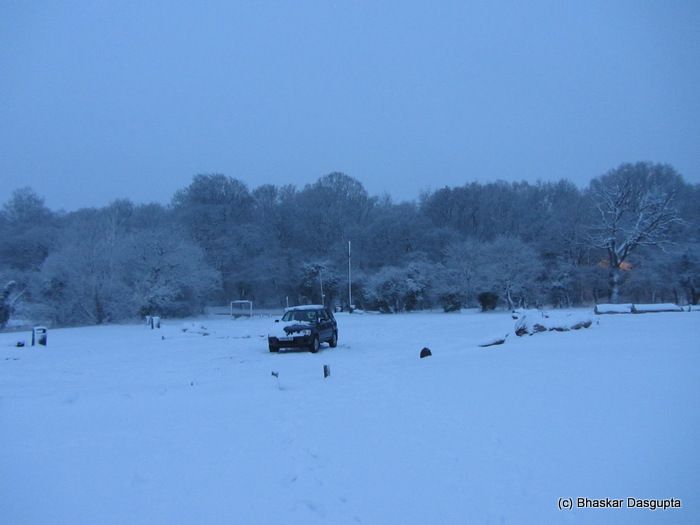 Parked again at the Old Redding Lookout space and




It was so quiet.

Here is a panorama of how Old Redding Lookout view looks like. Cool eh?