This is the fifth photo essay of our trip to the falconry and this one relates to a spotted Owl.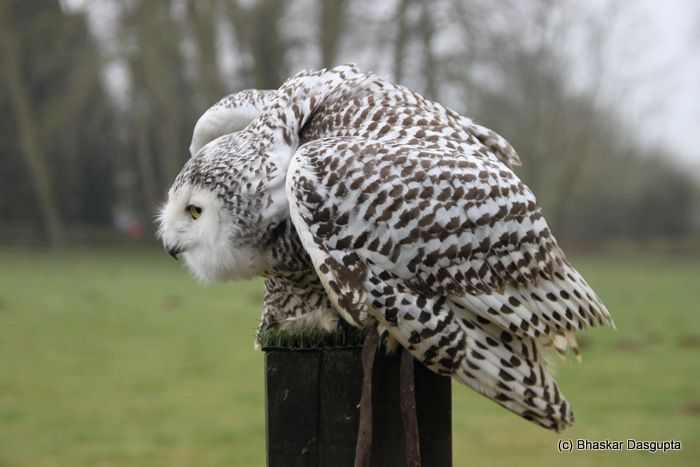 It looks ferocious. Just look at its posture.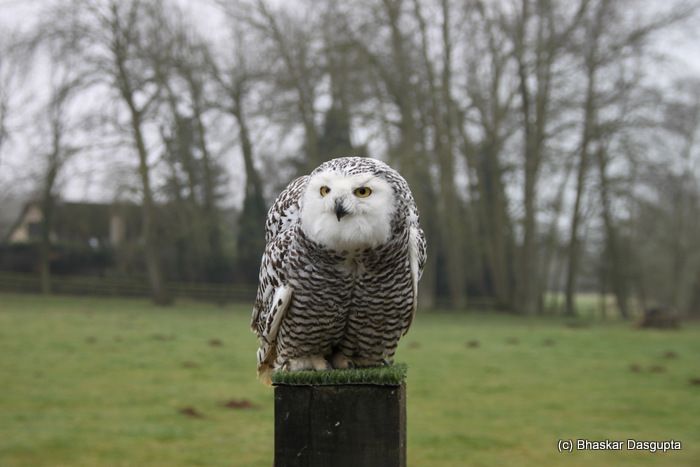 Those eyes, those eyes were seriously dangerous.


Regal Bird. But we take flight now.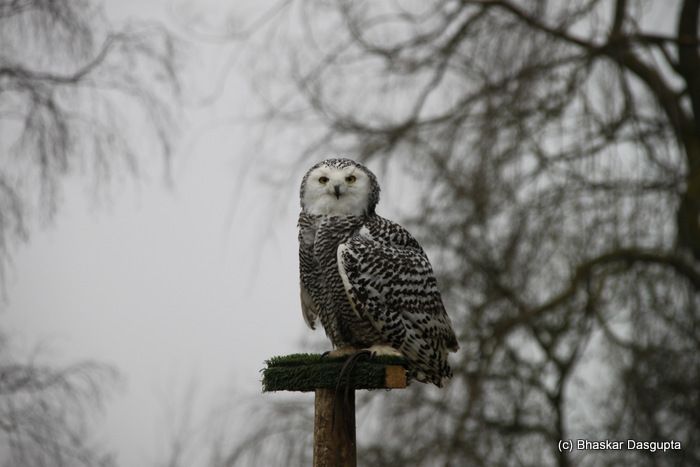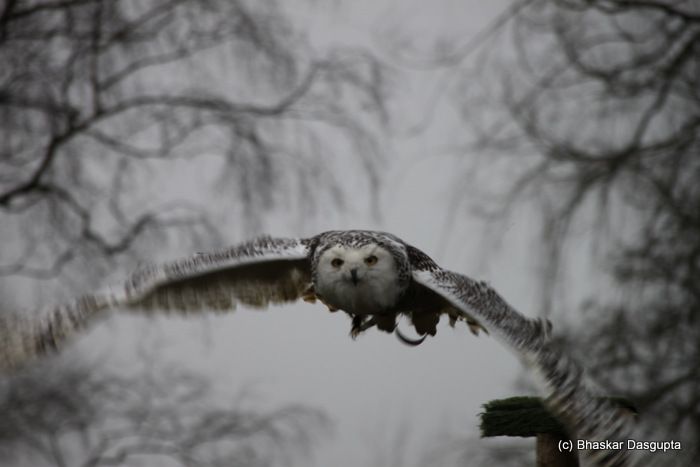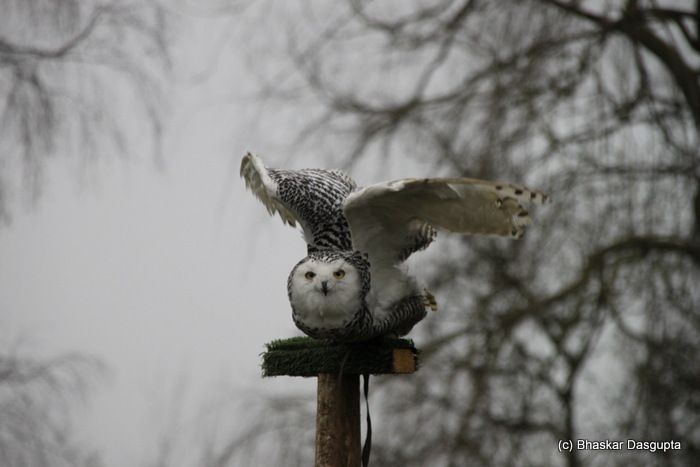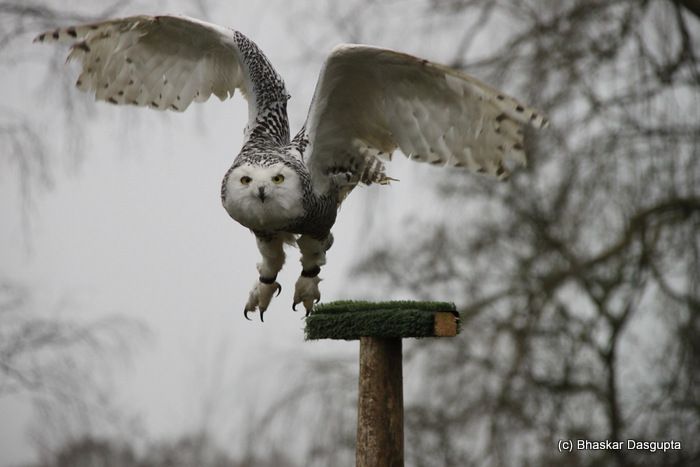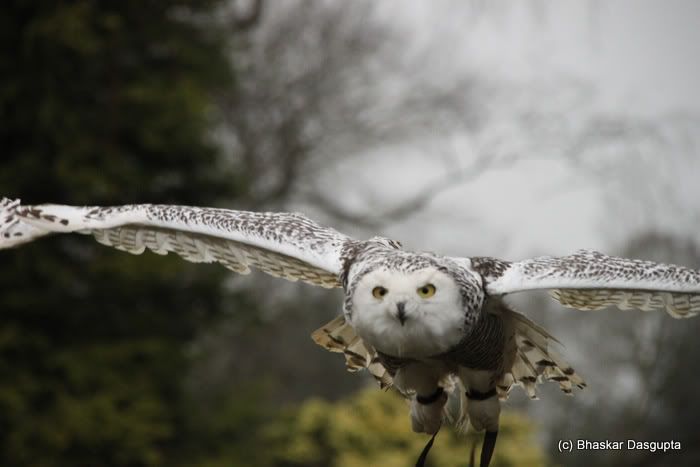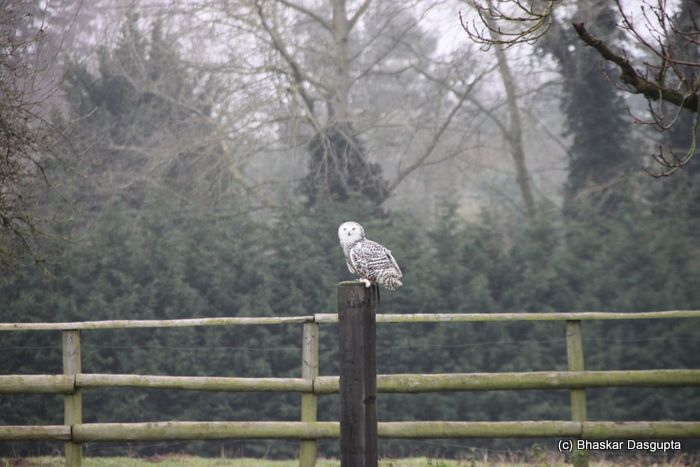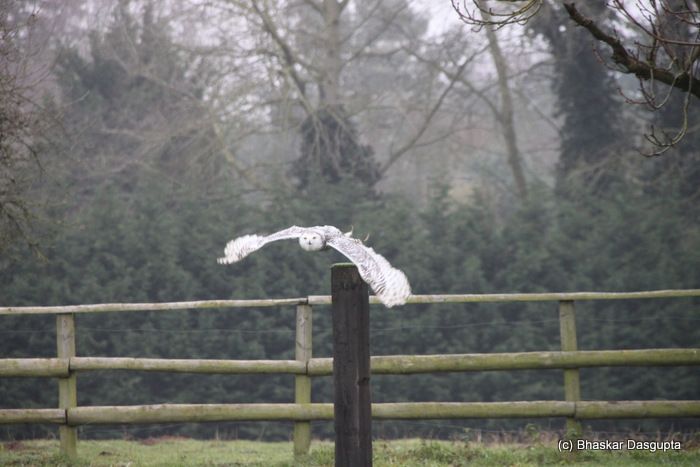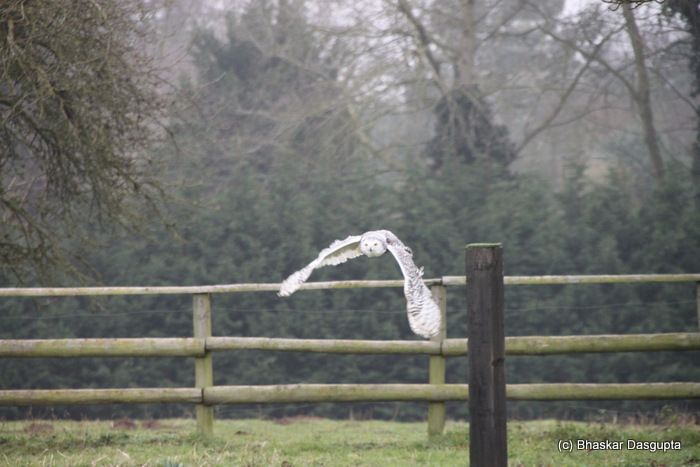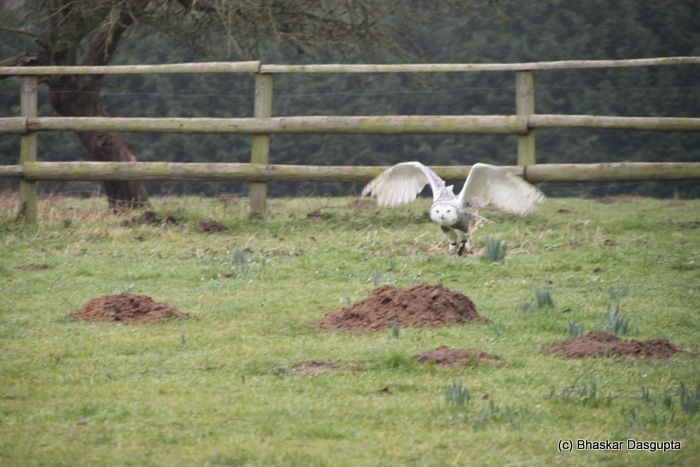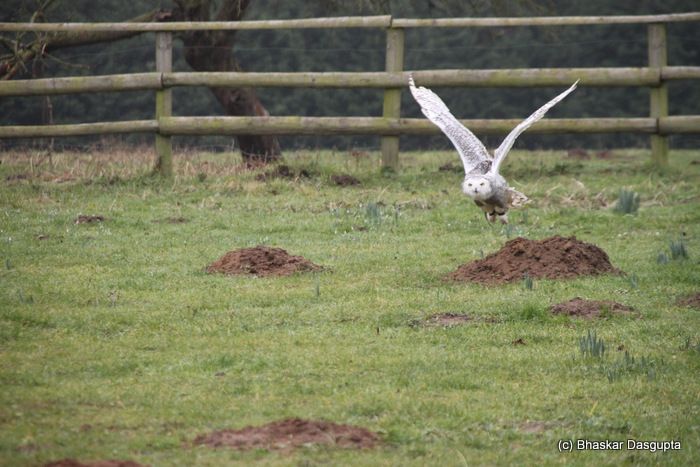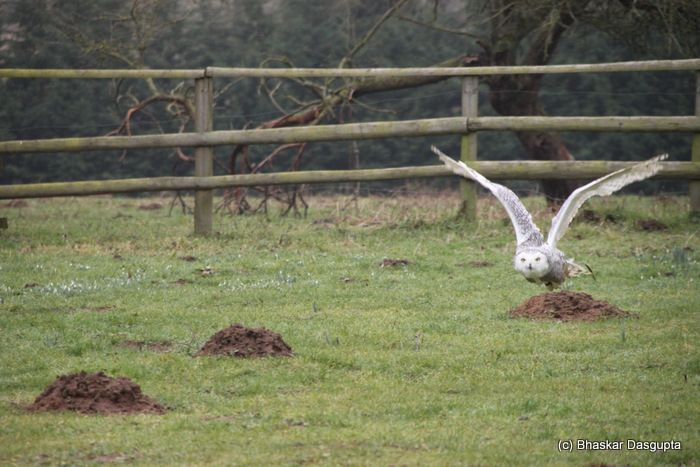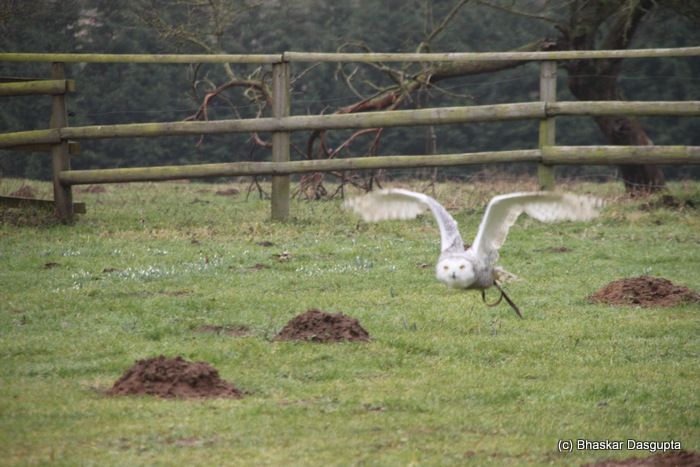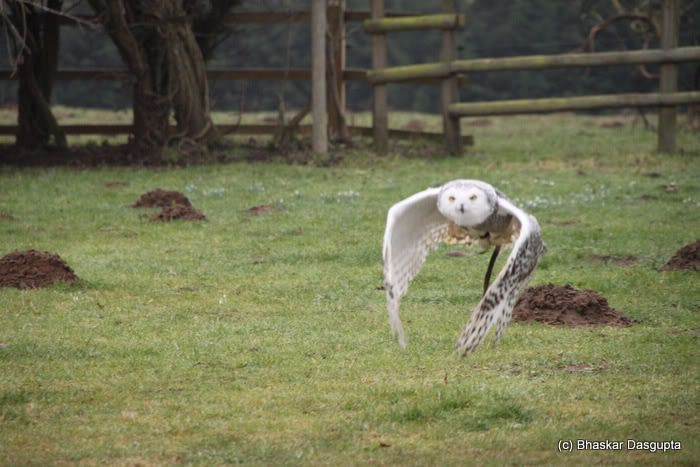 Just beautiful, these birds.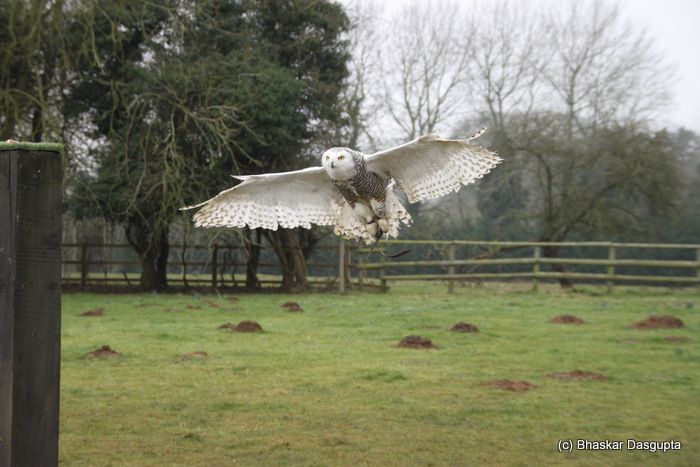 Bob on the other side, trying to capture the lady coming into land.
Looks like an air to air missile!!!! I am not going to miss.


The camouflage is perfect. You wont be able to see this coming in snow, in the forest…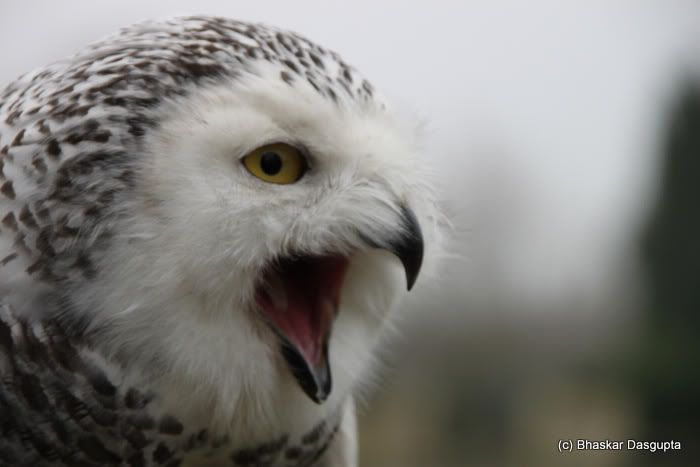 Check out that beak..These are truly magnificent birds, but its the next bird that I fell in love with.