Here are few photographs of Diya.




My little munchkin in a book store, we have loads of fun in a book store, literally can spend hours…She loves reading and browsing…
Then she was doing her homework and she was looking so cute, so Baba popped up with his camera.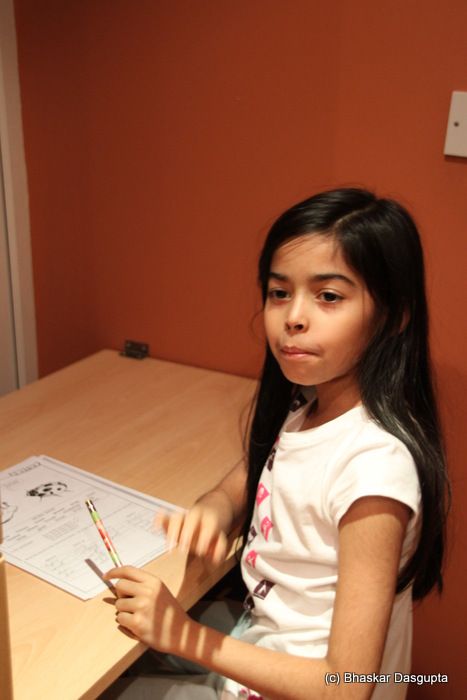 Complaining to Ma. How Baba is homeworkitis interruptus.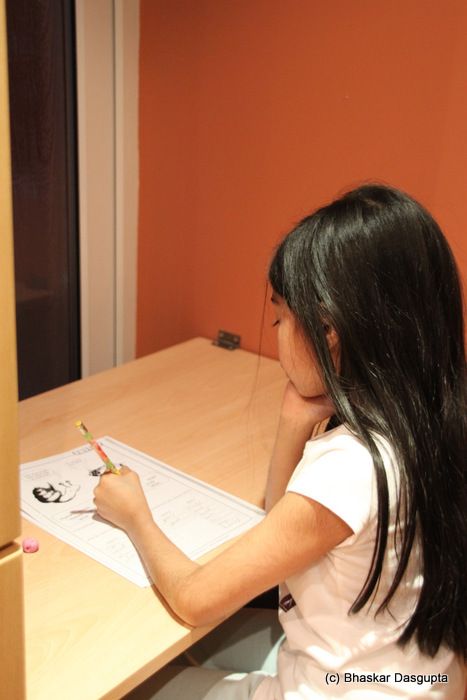 Baba, go away, I am trying to concentrate.


That exasperated smile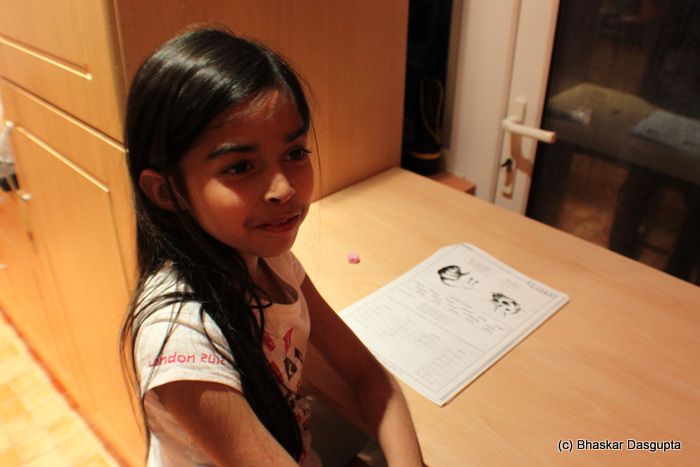 Giving up, look of resignation, what can I do with an irritating daddy like this, eh?