While going to and from Nawabganj and around Lucknow, I took some photographs of the fascinating sights of a typical Indian city. You dont get to see all this in sunny old London, do you? where life is regimented and regulated till its bland boring and bleah. Mind you, I was taking the pics from inside the car so the windows were in the way.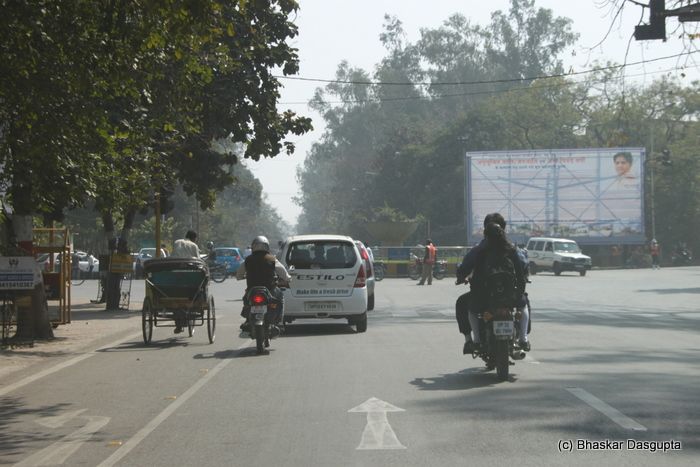 Driving along the road. Around 10 AM in the morning if I am not wrong, roads are fairly empty.


Some carry passengers, some carry milk.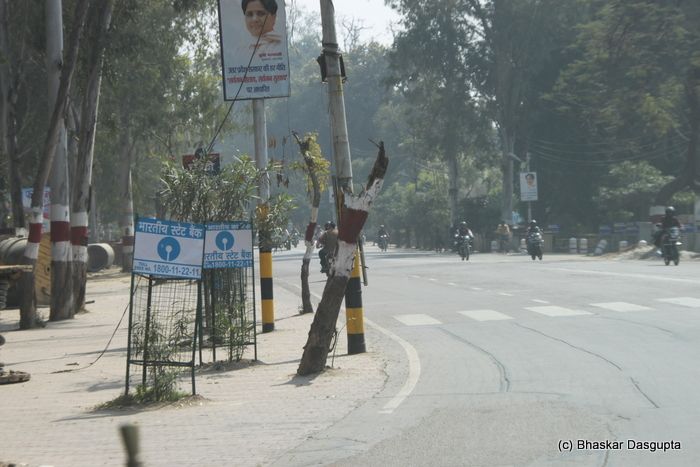 Here's an extraordinary sight. Instead of cutting down the damn tree which is a clear accident waiting to happen, they paint the tree trunk.


Heading towards Nawabganj. These cities are so evocative of history.

Moving into the cantonment now.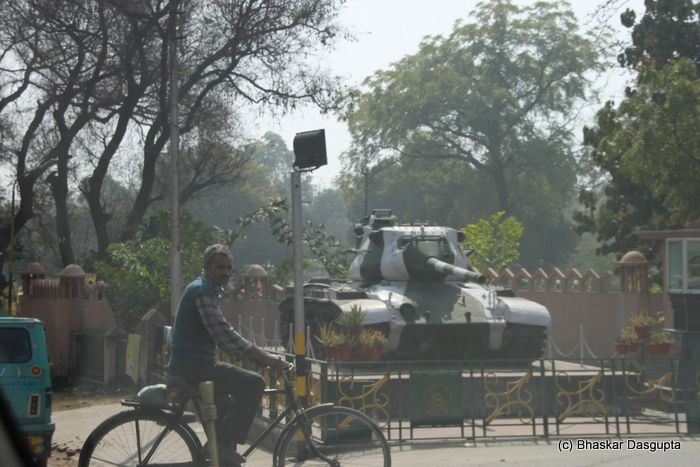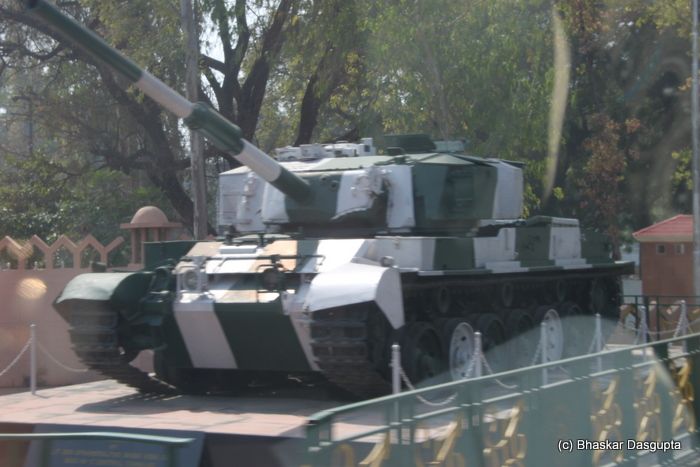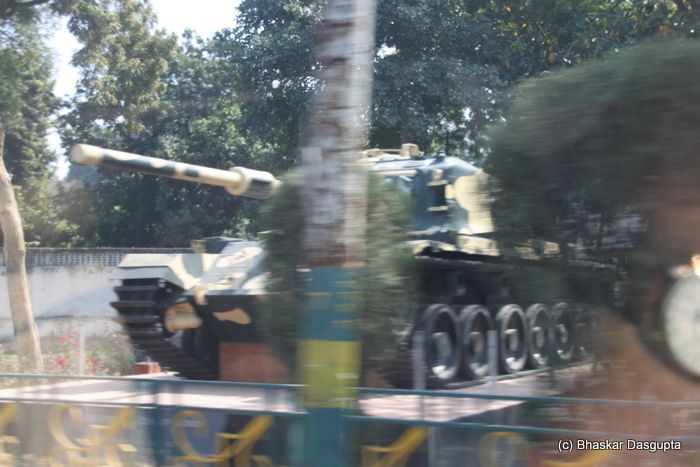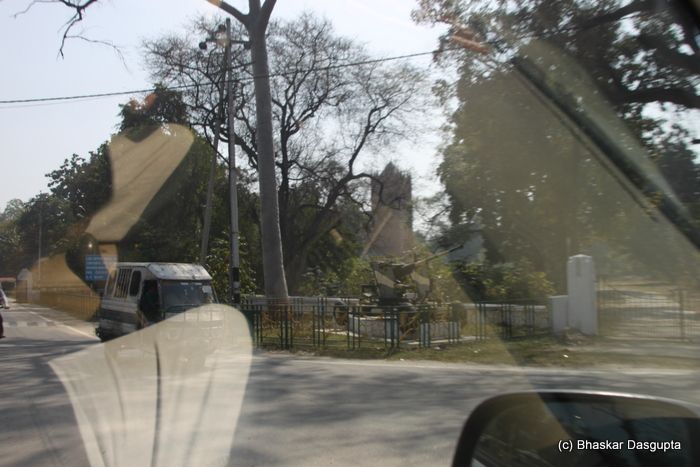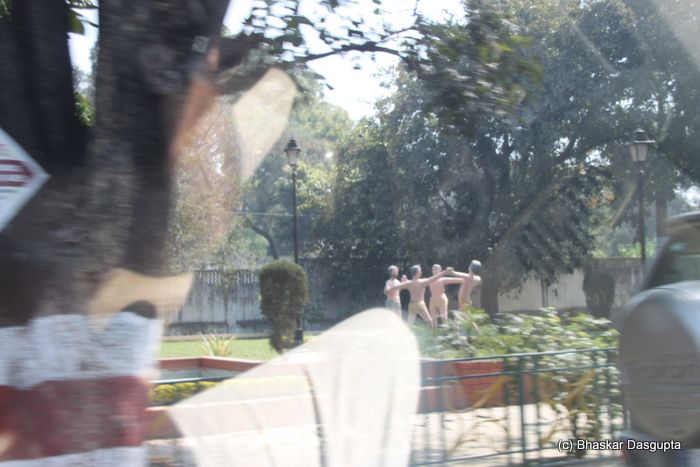 The road were lined with old artillery pieces and battle tanks.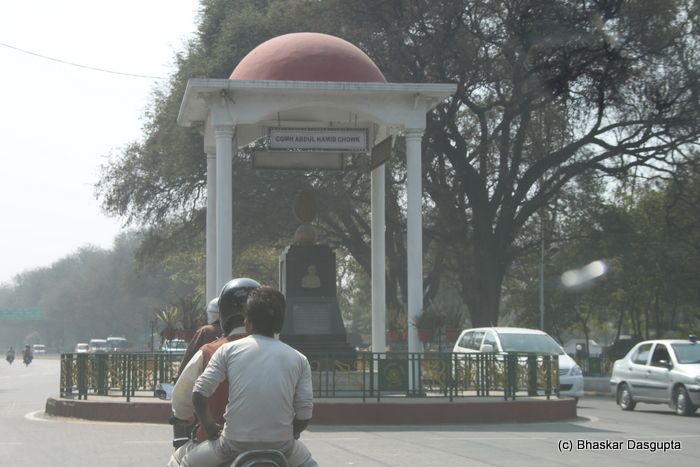 People pass by this little memorial. It is for Abdul Hamid. A man who singlehandedly knocked out 7 Pakistani Patton Tanks during the 1965 Indo Pak War. Some of these tanks types are shown above. The man got India's highest military honour, Param Veer Chakra. Salutations. And to think he shares a name with that other waste of space in Ottoman times. Bah.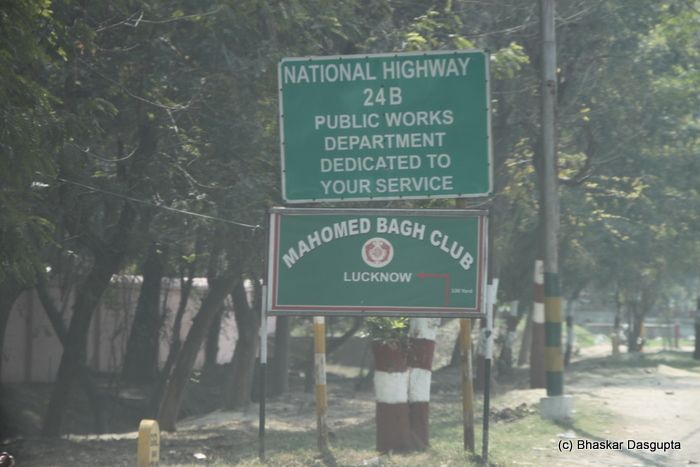 the Mahomed Bagh Club where Sangeeta's book reading took place.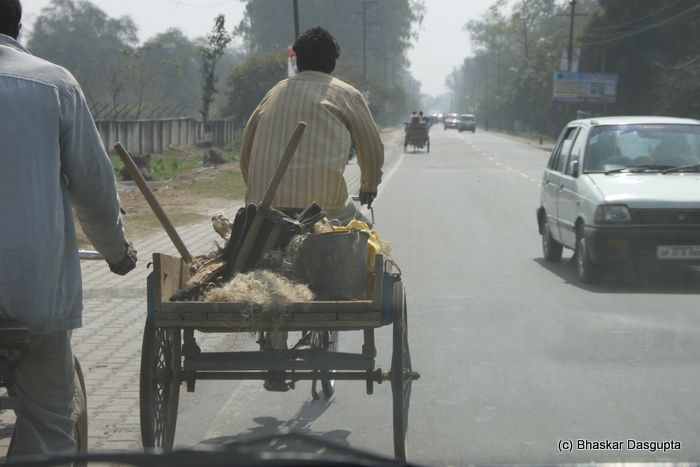 A tidy looking rickshaw cart.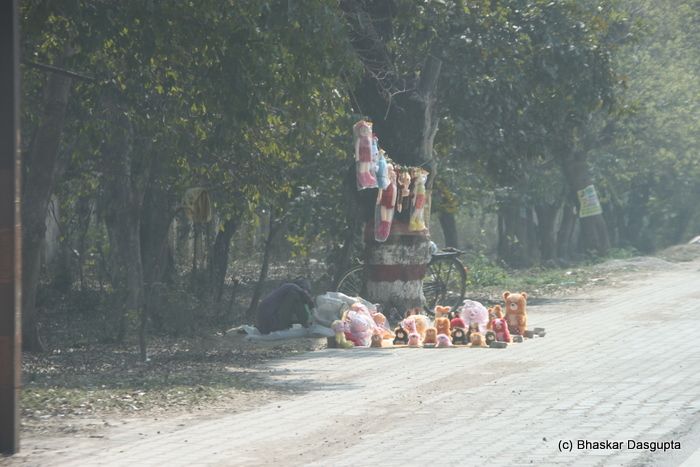 Selling pink teddy bears on the roadside. Extraordinary sight.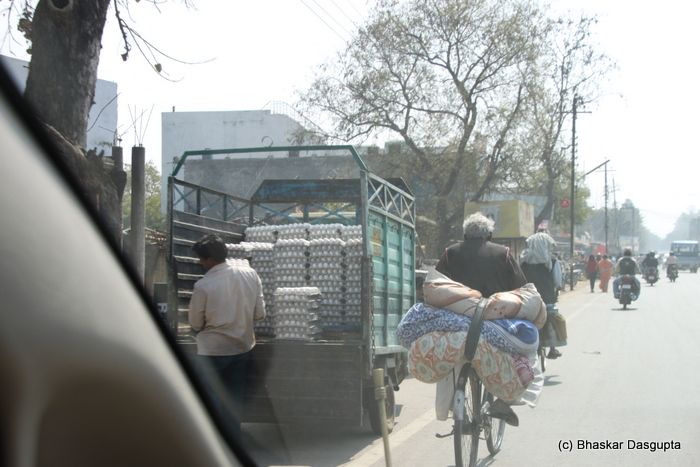 Some carry eggs in vans, some on bikes. Brave men, both.




Carrying heavy stuff.


The Nepali shops selling clothes on the side of the road.


The poor horse, with the cart carrying huge sacks of whatever.


Another horse drawn cart with stuff piled high.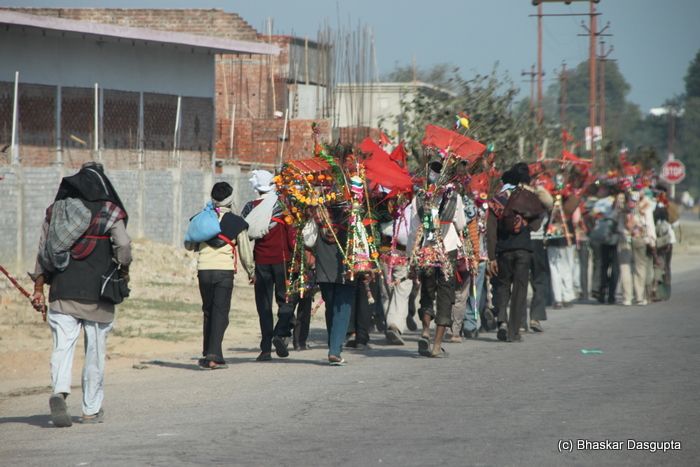 Shiv Pilgrims on the way to the temple.


A cute little mosque on the side of the road.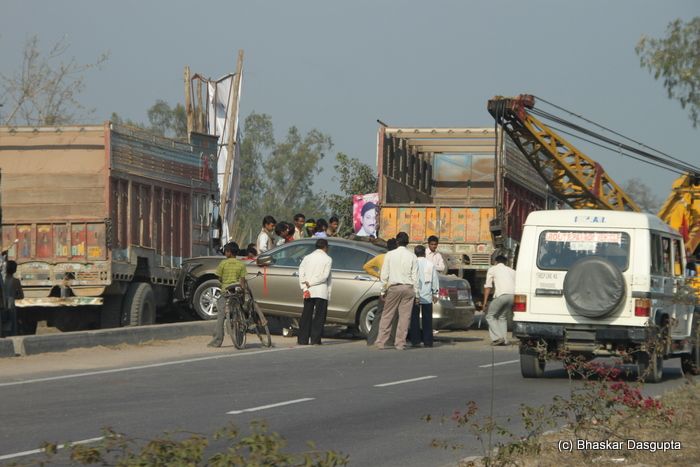 And an accident. Indian roads are absolute death traps.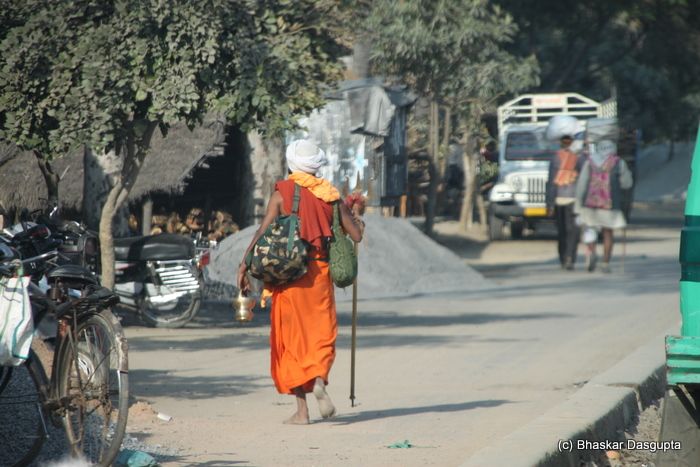 One of the ubiquitous rickshaws. Obviously too crowded and then people pile on the back and sides.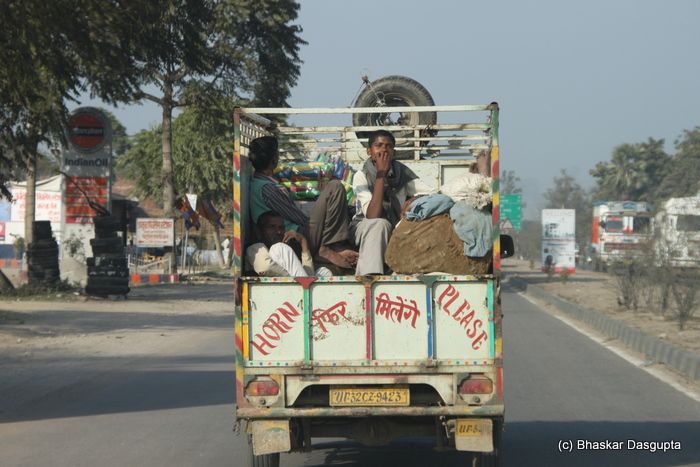 A small truck. It says "we will meet again" in Hindi, besides the Horn Please. Why do you want to ply the horn you bloody deaf people?


A fascinating set of pillars to this plot of land. Couldn't figure out what it was.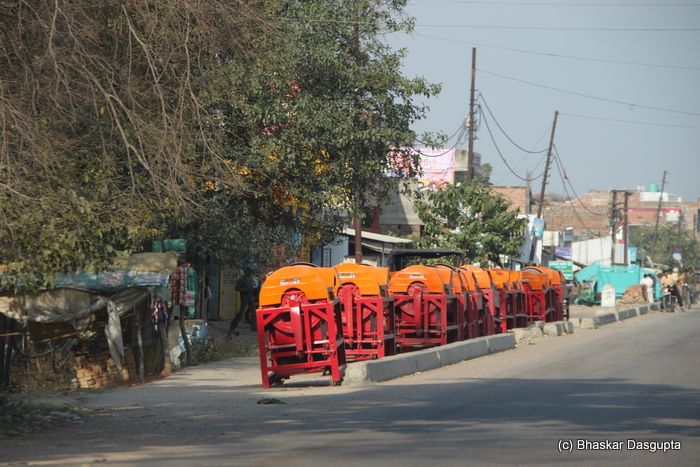 Rows of brightly coloured threshers.


I am bored and have fallen asleep.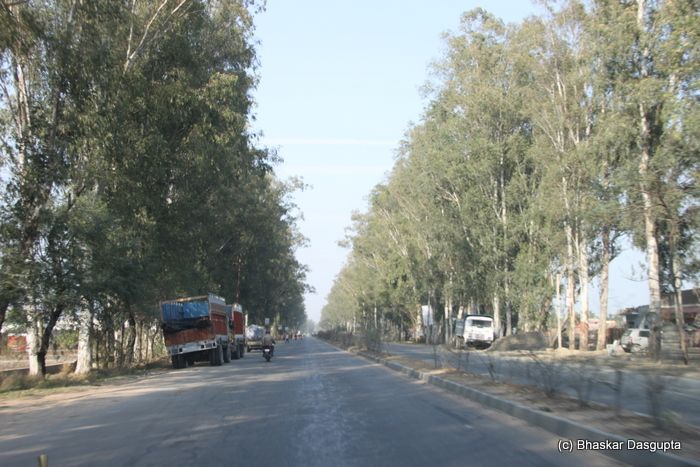 Ox carts with even more stuff loaded on them with more pilgrims in front.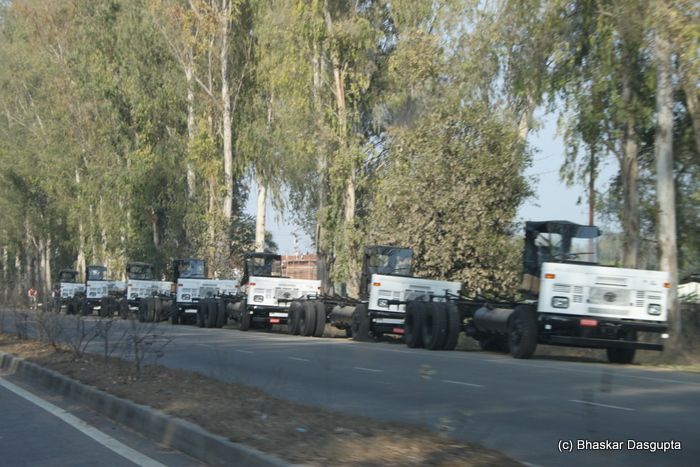 Trucks lined up for delivery.


.
An extraordinary sight, a bunch of God statues on top of a truck.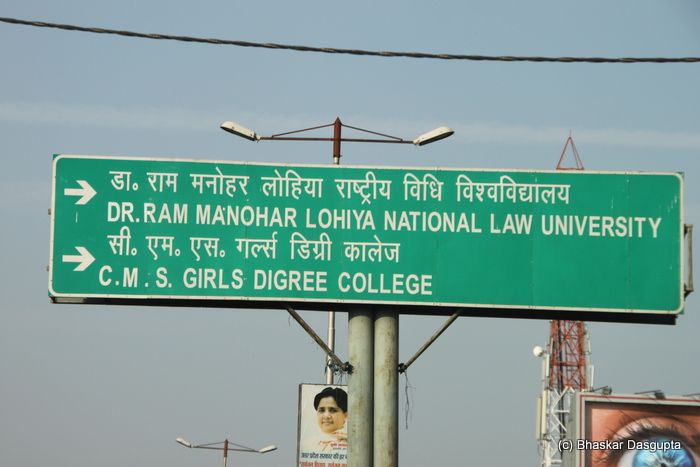 Girls education is key in India so am all for opening up more educational institutions but I just hope that they teach better than they spell.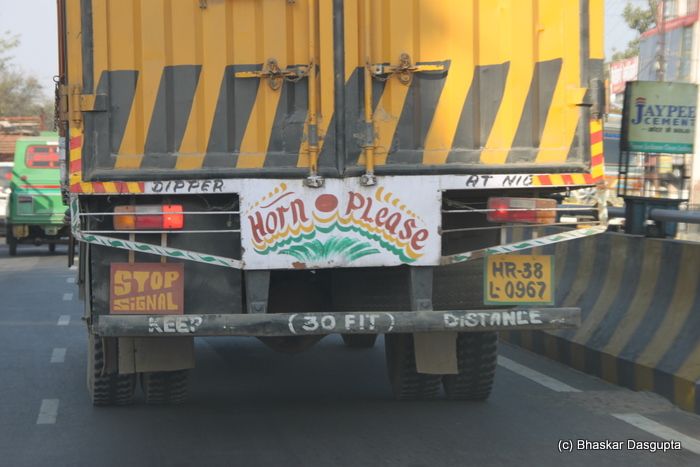 Keep 30 fit distance (feet?).
Now we are heading into the city and then decided to take some photographs of electricity poles. Extraordinary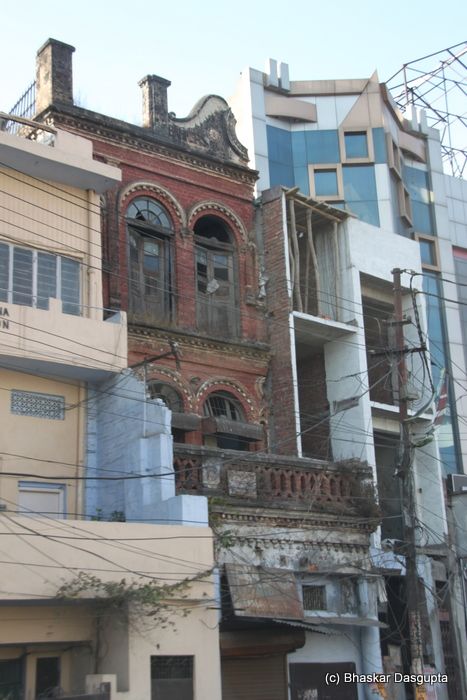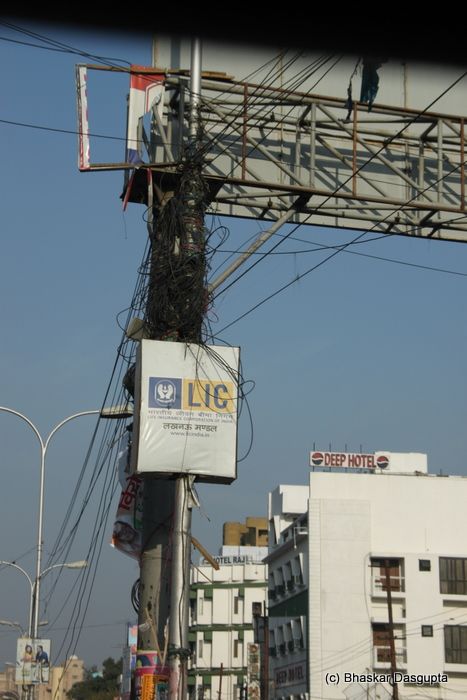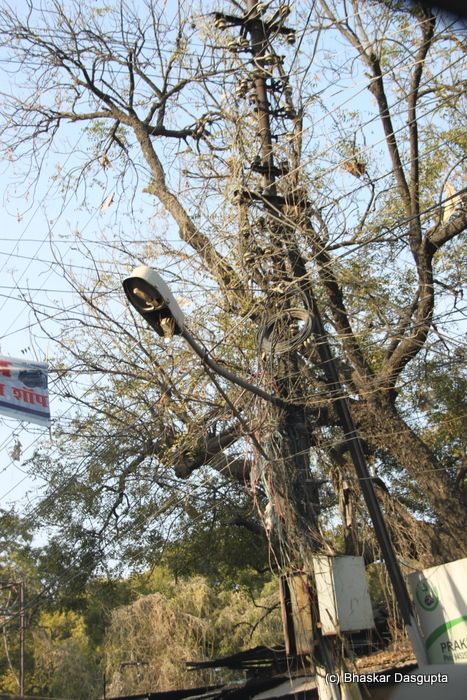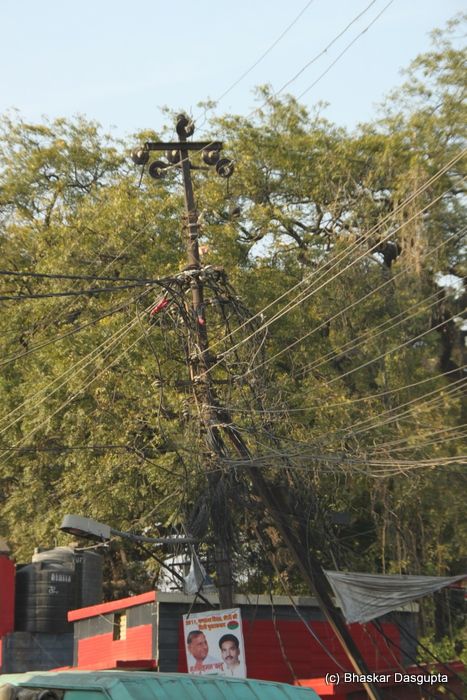 Absolute rats nest. Pretty much all of these electricity lines are stolen, which is why they are connecting the houses directly to the poles. You are welcome.




Flying kites from the rooftop.


A rather dusty door advertising medical services. I wouldnt go in there if I was you.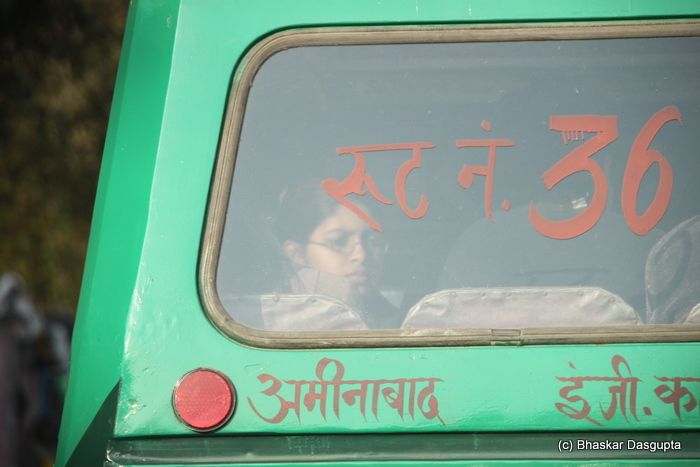 Peeking out from the rear window, lost in thought.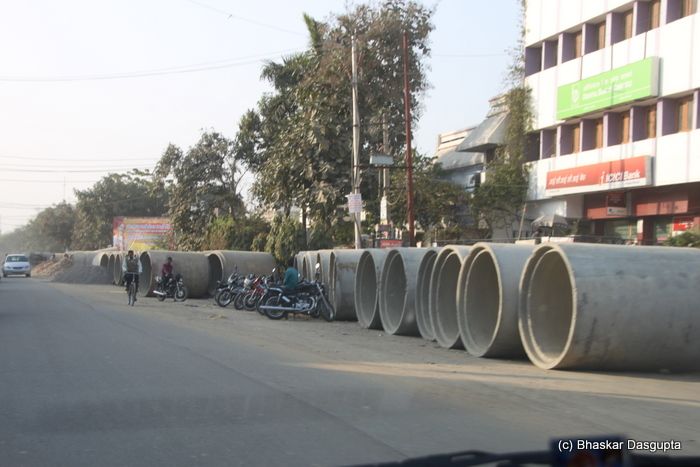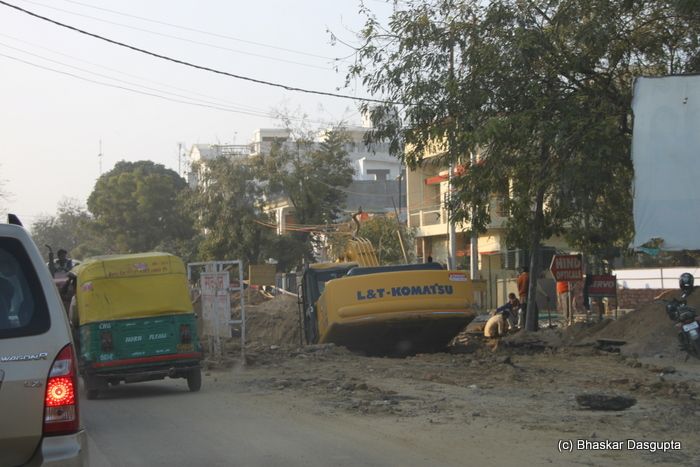 The city is implementing a new sewer system, so most of the big roads have been dug up.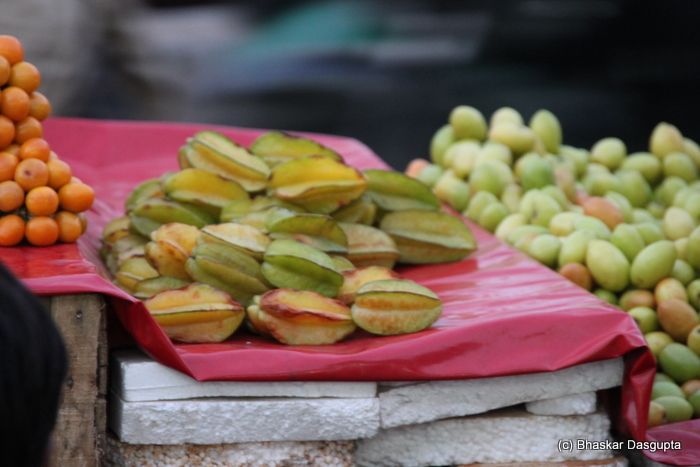 mmmm, i so wanted to buy some stuff from this roadside vendor but after getting a glare from Sangeeta, desisted. Plus some galouti kebabs were waiting for me at home.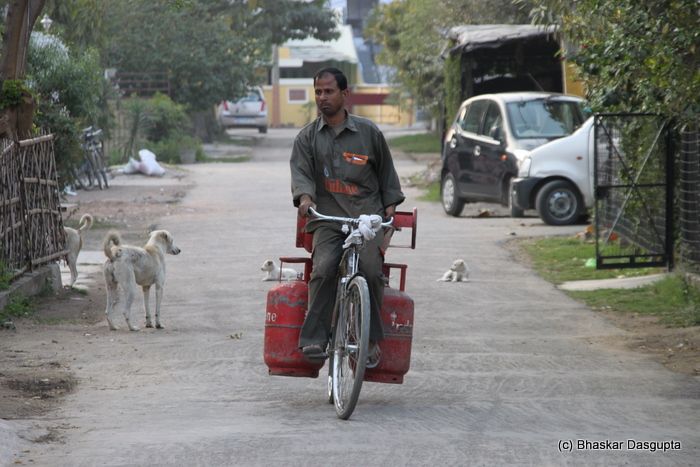 Gas canisters for home delivery. Here is the slideshow with more photographs. Indian cities are a photographer's delight, you get such great images. Love it.