So we were on the train and I then got up very early to take some photographs from the train. It was quite cold but bracing.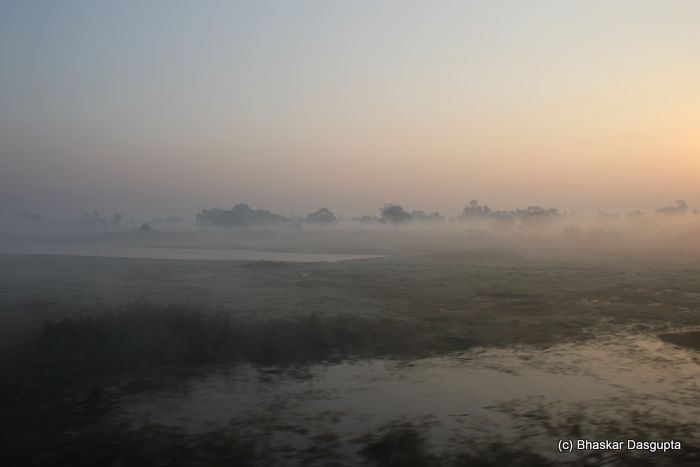 It was rather difficult to take photographs while hanging half out of the door and while freezing half to death. You can see the mist rising from the ground.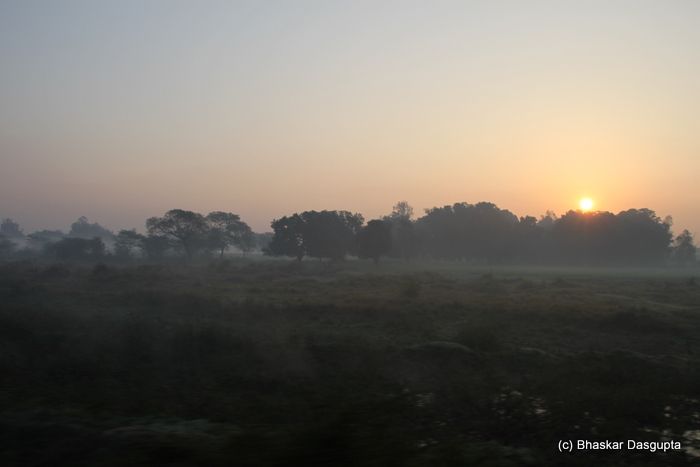 The sun peeking out over the trees.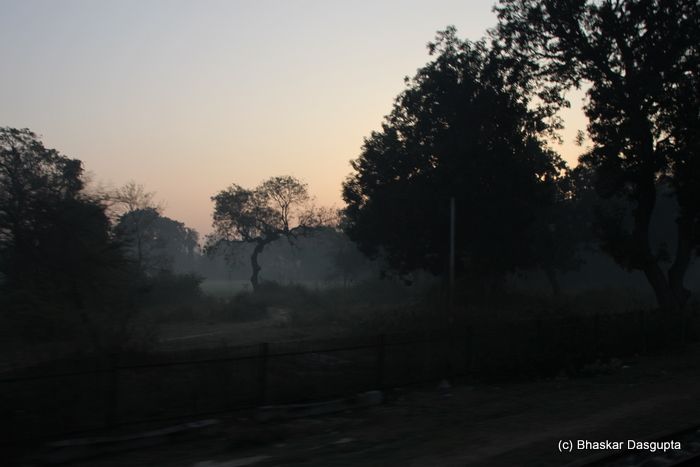 Peeking through the trees.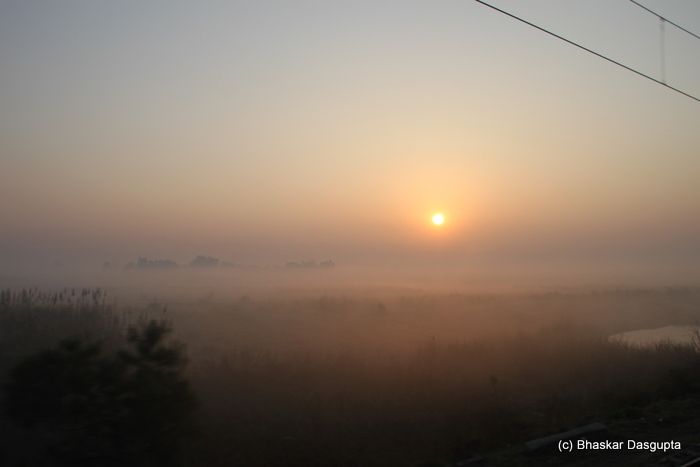 Flat lands…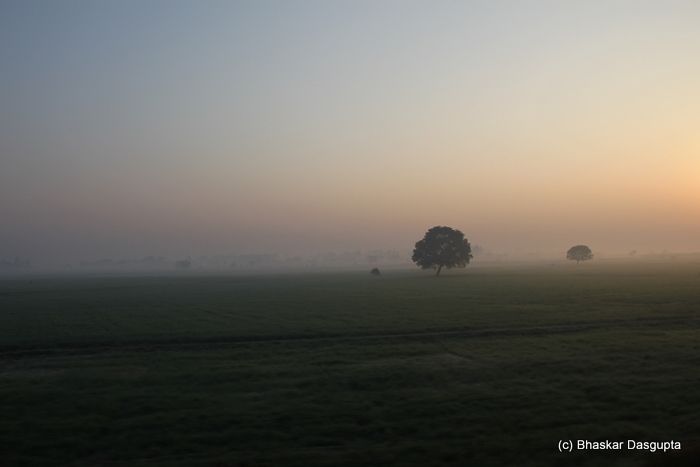 Isolated trees sprinkle the horizon.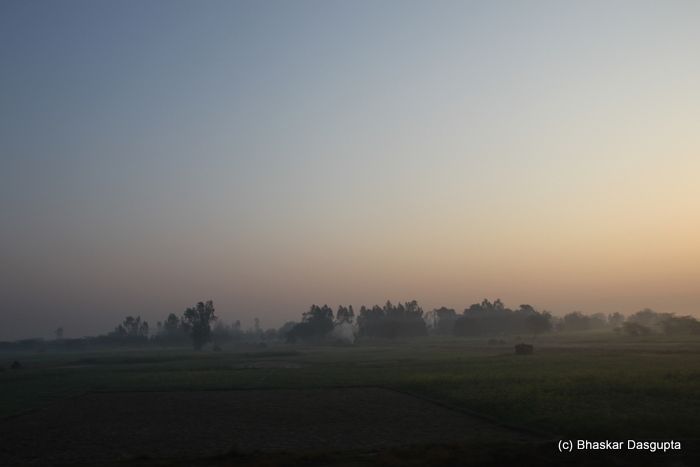 The home fires are starting to be lit.


Fields with raised boundaries.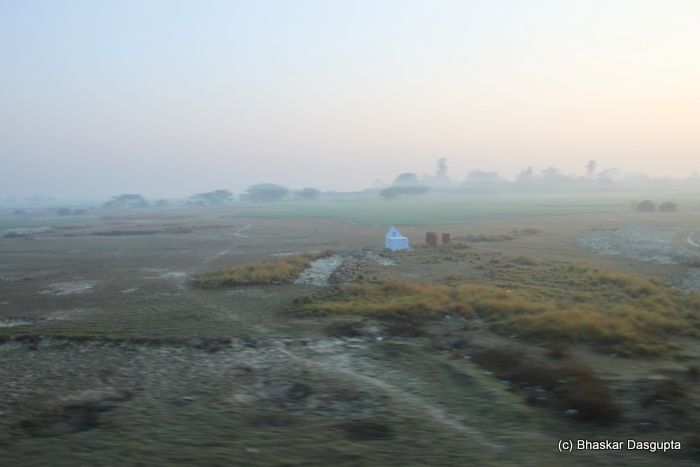 There is a Muslim grave, see the white structure in the middle.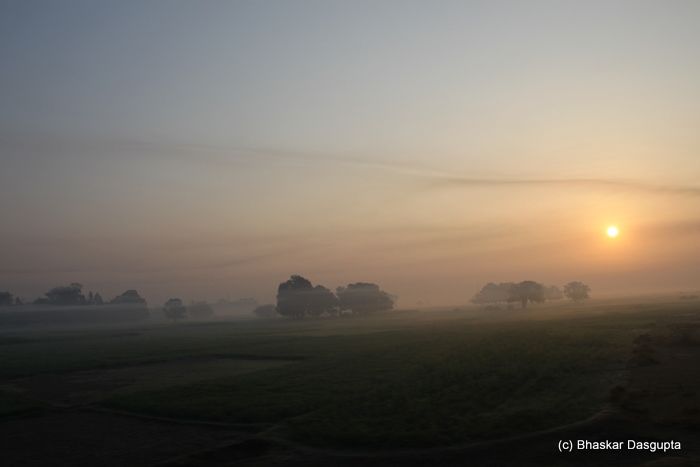 Its like there are tendrils of smoke and mist floating around 20-30 feet above the ground.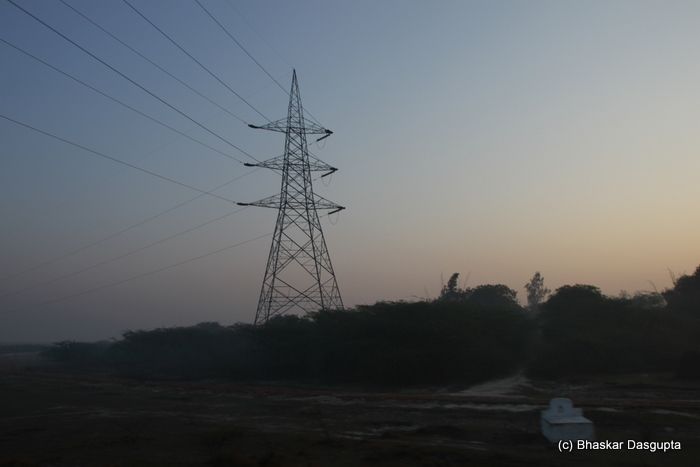 Another grave with high power electricity power lines overhead.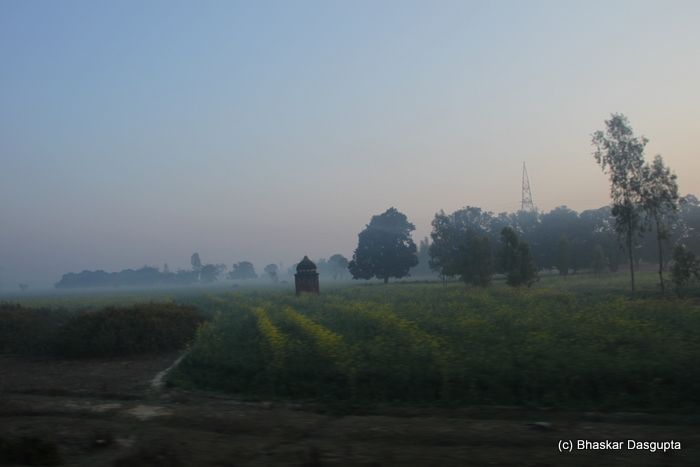 An ancient Islamic tomb in the middle of mustard fields. Well, that what I think it is.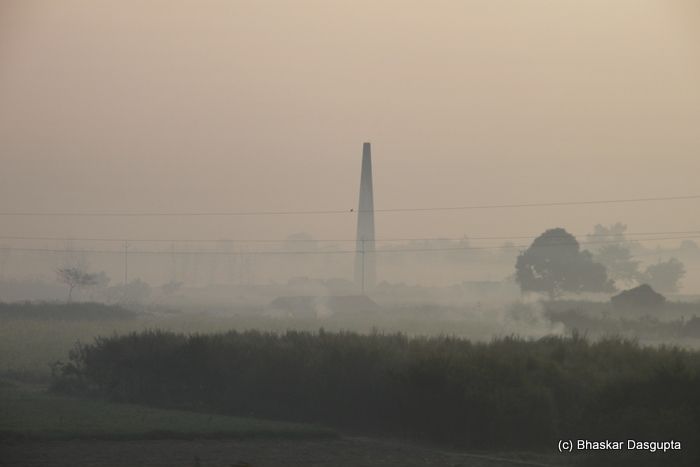 Loads of brick making firms in this area. That's a chimney for it.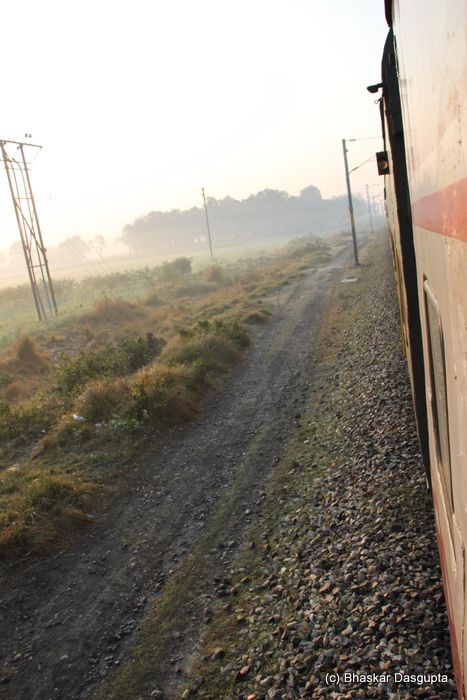 Looking back down the train and up the train.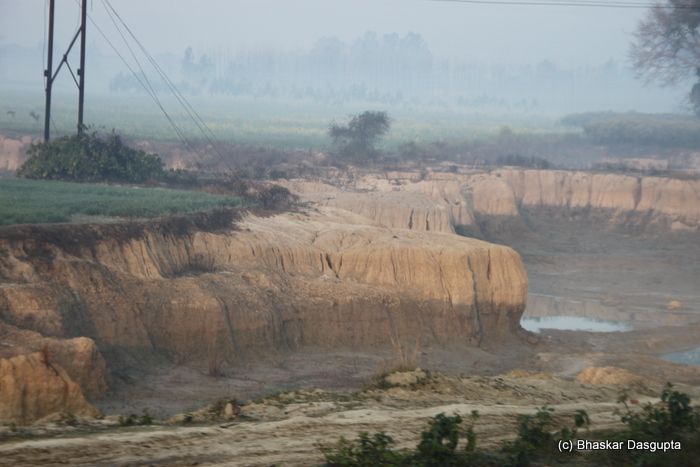 The brick makers take the mud from here.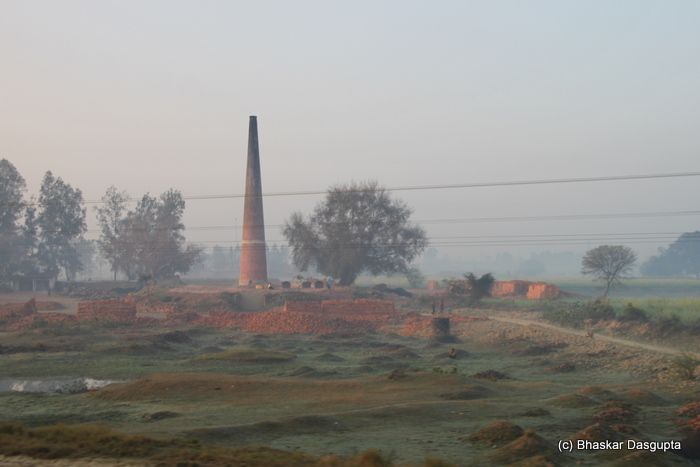 The road leading to the factory


you can see where they fire the bricks in the distance.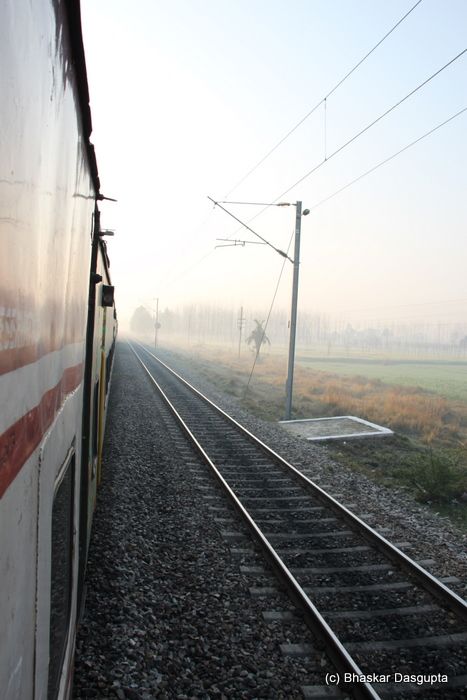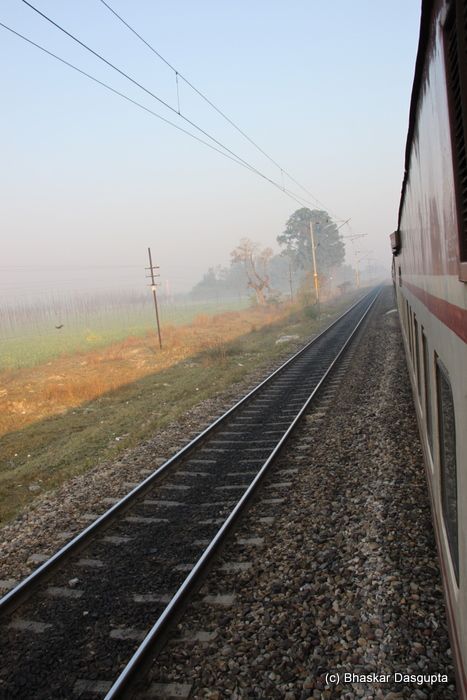 The other side of the train.


A small copse with two haystacks.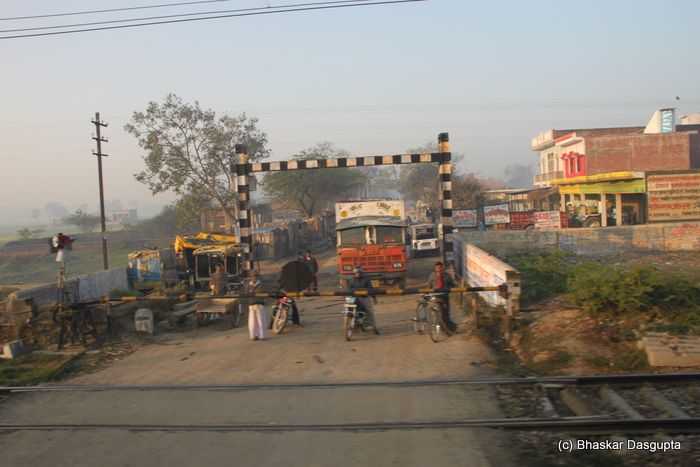 The Rajdhani Express. One very romantic name from the past.


A tiny cute little whitewashed mosque.


And a tiny Hindu temple between farms.


The two great Indian passtimes, cricket and dumping. Heh. Its just a trick of perspective but looks like they are all fielding in some shape or form.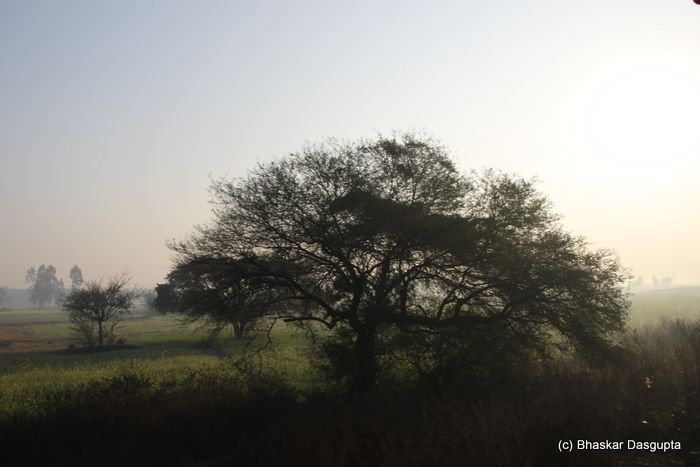 The shadow of the branches makes it look like there is a leaping horse with a long tail. No? or am I just imagining things?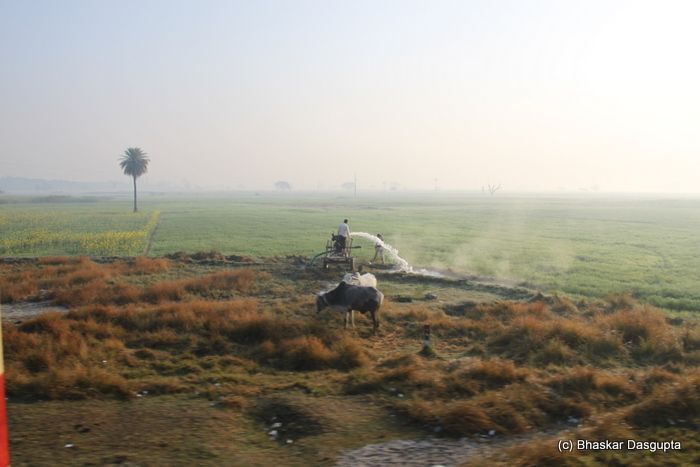 Irrigating the fields. This is so inefficient.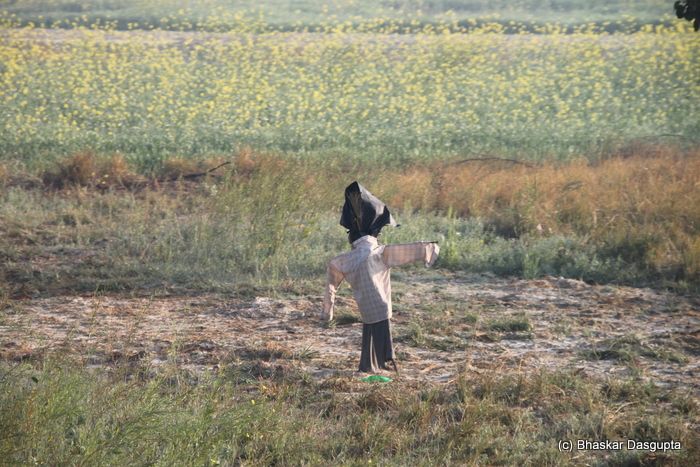 Damn parasitic yellow tendrils. This just kills the trees once they get their hands on it.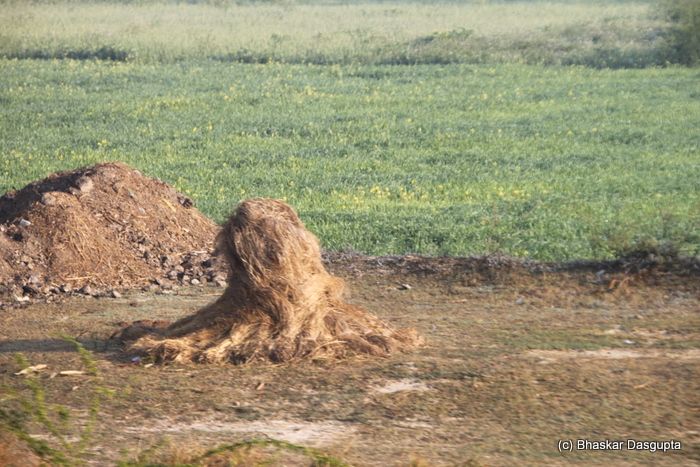 Looks like a lion, sortta kindda no?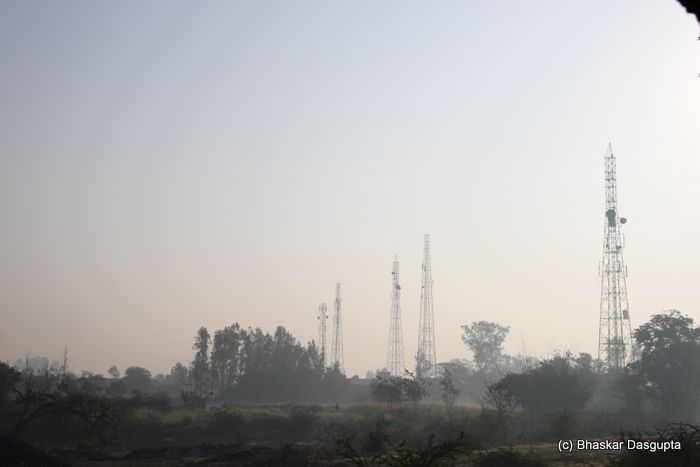 Now we are in Lucknow. Somebody has just picked up a new car.



Driving down Hazratganj, wow, they have really tidied up this place. Nice colour scheme as well. More on this in a later essay. Here is the slideshow with more photographs.