I came across this rather interesting church in Brighton. Why interesting you might ask? Well, one can well argue that St. Paul was perhaps the most important and influential member of Jesus' disciples in establishing the Christian Religion and has had an impact vastly more than anybody else. The second is the extraordinary wooden top of the spire. The final reason is that this church is perhaps one of the most notorious and controversial churches in England.
Here's the church. It was opened in 1848 and the cost was met mainly from individuals and other societies. £12,000 it was. Did you know, at that time, pews were rented? So Christianity at that time was frankly a rich man's religion, at least insofar as church services are concerned.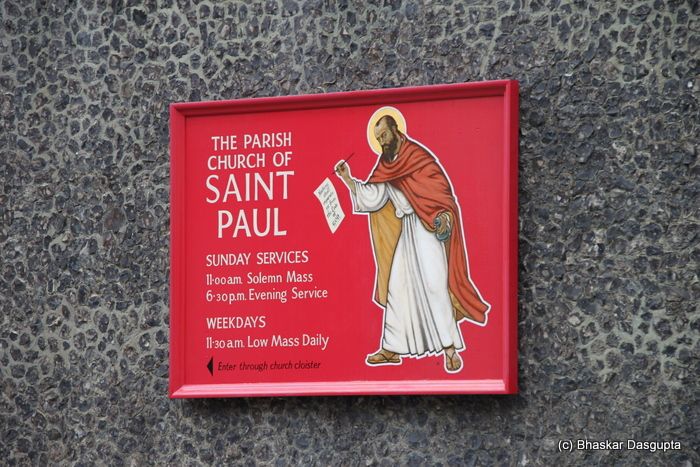 Here's the billboard in front. Nice clean design. I liked the simplicity of the board.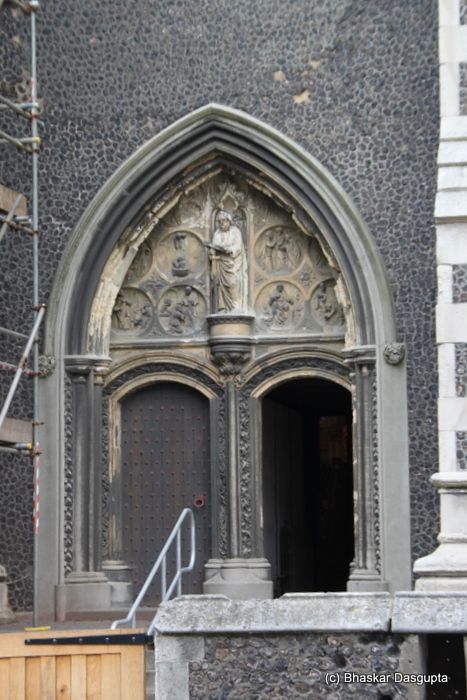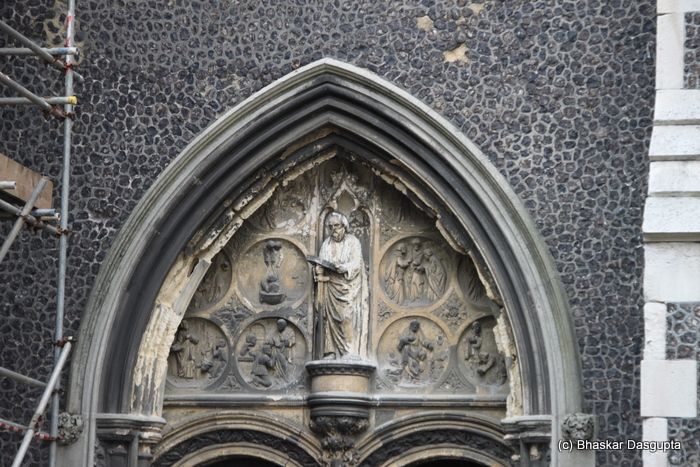 This is the Eastern Doorway. There is some reconstruction going on, but the top of the doorway has a statue of St. Paul. Its an exquisite statue indeed.


Here is what I spoke of. The top of the spire is made up of timber. How curious, most of the churches have brick or stone toppings but this one? Timber.


And why you might ask? Well, the basic reason for doing this was that before this tower was constructed in 1873 (this was a later addition to the church), a stone spire of Chichester Cathedral collapsed. So the idea was that a wooden structure would be safer. Not sure about the logic but that meant that 140 years later, a corpulent man with a camera would zoom in and admire the timer carvings of the spire and wonder.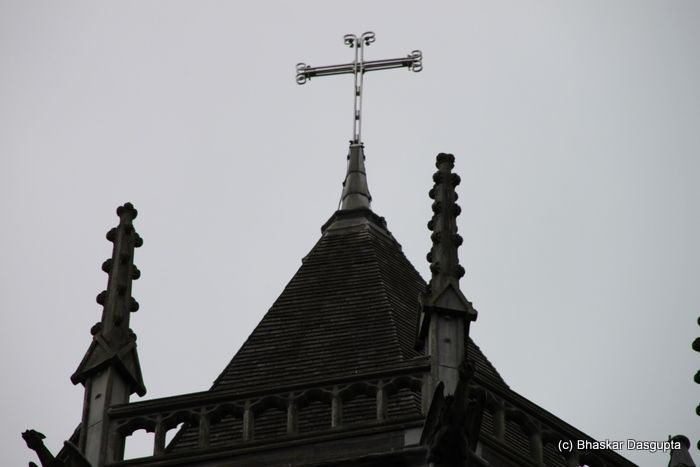 The top of the spire. Nice interesting crucifix as well.


A Big Issue seller sitting in front of the church, hiding his face from me.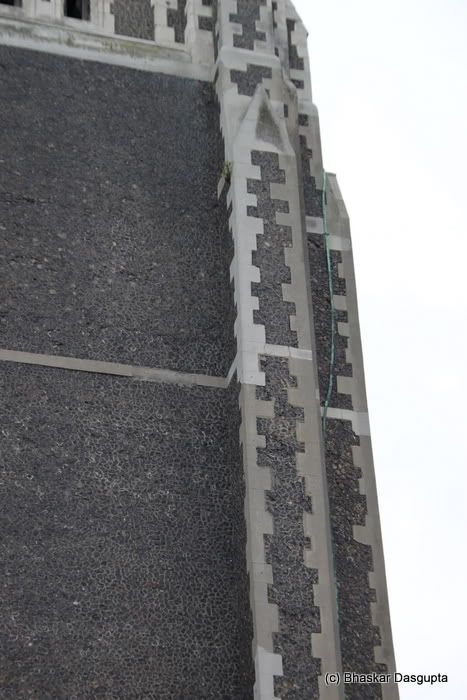 One of the tall buttresses which support the soaring walls.


Another view of the extraordinary tower. This church has seen some severe arguments over theological issues, some of whom are explored and described here and here. Decades later, I read these discussions, rioting and debates and think, Good Heavens (pun intended) how stupid are we humans to argue about these things. Looking at the religious arguments bellowing around the globe, I just wonder what my grandchildren will think. Well, I know what they will think. They will think exactly what I think of these ancestors of mine who squabbled over what kind of clothes to wear, that they were idiots. Here is the slideshow.