I popped into the British Museum for a purpose that will be divulged anon, but once I had done my bit there, I came out and then my eyes fell on this display.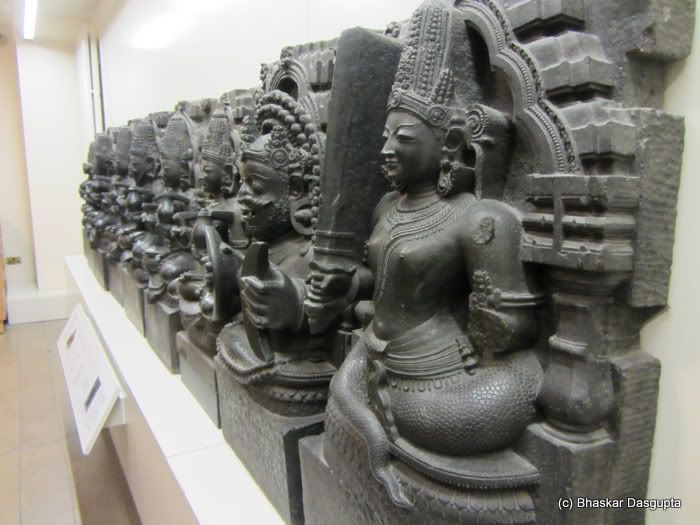 These are the nine planets according to Indian Astrology. Fascinating stuff.
They are about 5 feet by 2.5 feet wide, each of them in discreet blocks. Apparently this set comes from the Konark Temple in Orissa, India. But be warned, these are not planets as we know it in the west, there are 5 planets, sun, moon, Rahu and Ketu. One day I have to dust off my astrology books and check them out..it was fun drawing up birth charts and stuff like that.


This is the Sun or Surya, my namesake, holding a pair of lotuses. Handsome fella, eh? Chubby cheeks, smiling away happily.


This is the Moon or Soma, holding a water pot and prayer beads.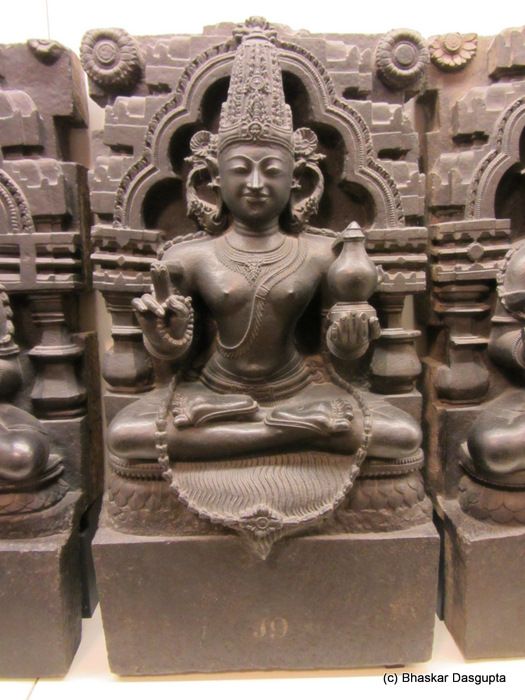 This is Mars, Mangala, again with a water pot and prayer beads in his hands.


This is Brihaspati or Jupiter. This is also one of my major planets. He needs to go on a diet, eh? although he has a great little beard, eh?


This is Saturn or Shani. Very nice face.


This is Rahu, holding the two crescents of the moon, the waxing and waning moons. Did you know that Rahu is always shown as with a half a body because Vishnu got pissed as Rahu drank Soma, the drink of the gods. So Rahu got pissed in return and went about swallowing the sun and moon therefore causing eclipses. The swallowing meant that the sun or moon will disappear but then again appear.


This is Ketu, with a serpent's tail, holding a sword, well, more like a machete. He is representative of the other part of Rahu whose lower body fell through the sky after being cut and thus gave rise to meteors.




An amazing frieze. I touched them gently while the guard wasnt looking and I swear, they spoke to me. They were happy, the divine cosmic murmur was definitely there. A cool feeling. Lovely lovely statues.


Some pretty intricate carvings, no? Now for some closeups.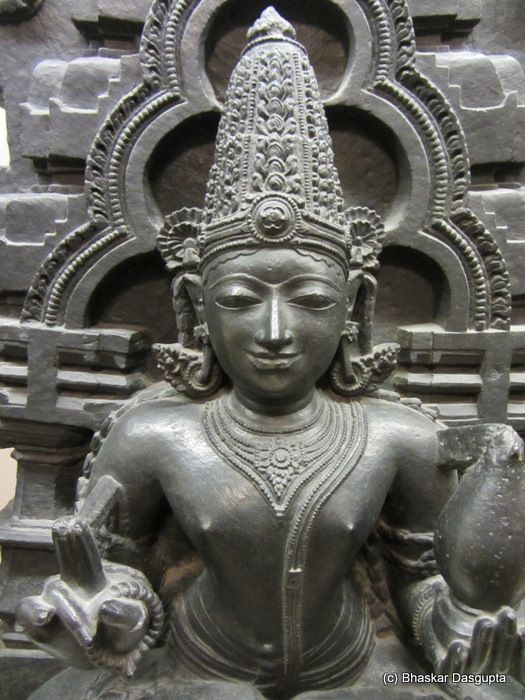 Fascinating stuff, these statues. The workmanship is extraordinary, very very detailed work. You can see the differences in the earrings, some have little conch shells, some have flowers, some major rings. Very fine features on the faces, with delicate eyebrows and eyes, sharp noses and delicately shaped mouths. Well fed, mind you. I really like Jupiter, with the portly countenance and the pot belly.
I have decided that I will be popping into the BM once in a while and properly investigating one artefact inside out, eh? what do you think?
But I stood in front of these statues and wondered just how on earth did they land up here? The Konark Sun Temple is a World Heritage Monument, how or why would these wonderful planetary representations end up here? The notice at the bottom tells you some history. Five of these sculptures were given to the BM by the Church Missionary Society, while the others came from the Bridge Collection. Hmmm, therein lies a tale. Now instead of the Indian Government banging on about the bloody Koh-i-noor, here's something they should ask for..
I will have to go back to the Konark Temple again one day..First a Muslim Convert Kalapahad destroyed pretty much most of the temples there, and then the Christian Missionaries took away stuff and now poxy local gits dont maintain the temples. Sad.