This is the third photo essay of our trip to the Natural History Museum. This one concentrates on Dinosaurs. In some ways, this is the most important one, Diya's eyes were all goggle goggle.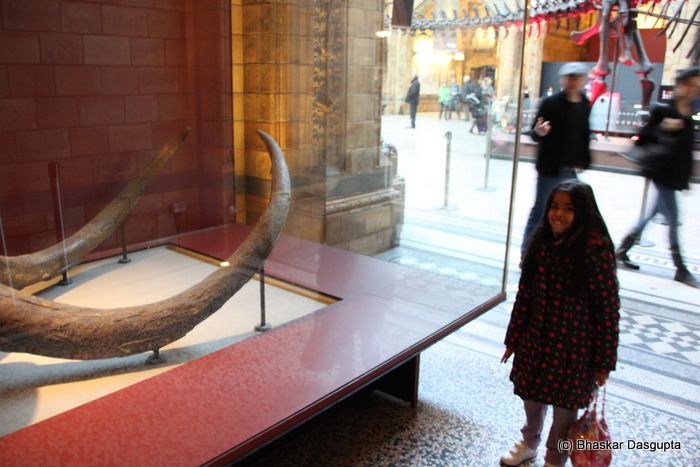 I suggested to Diya that these Mammoth tusks were like her front teeth. She found that funny…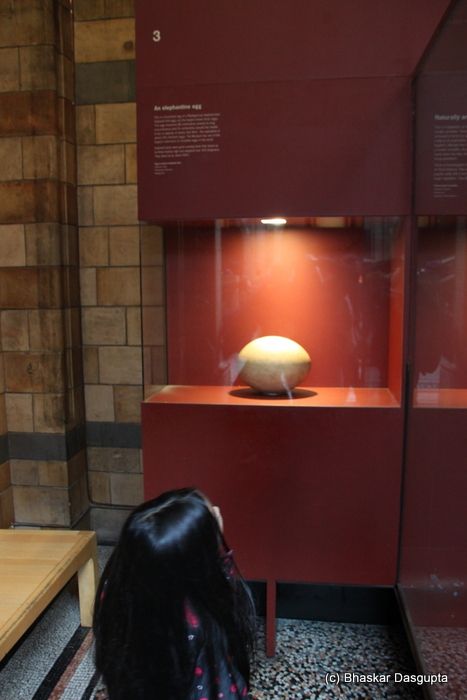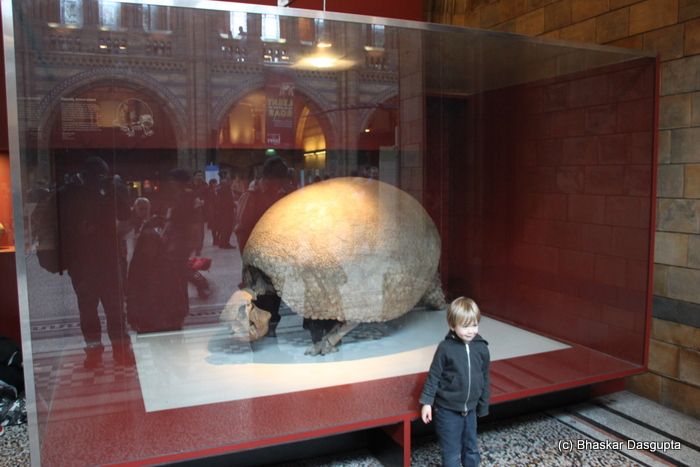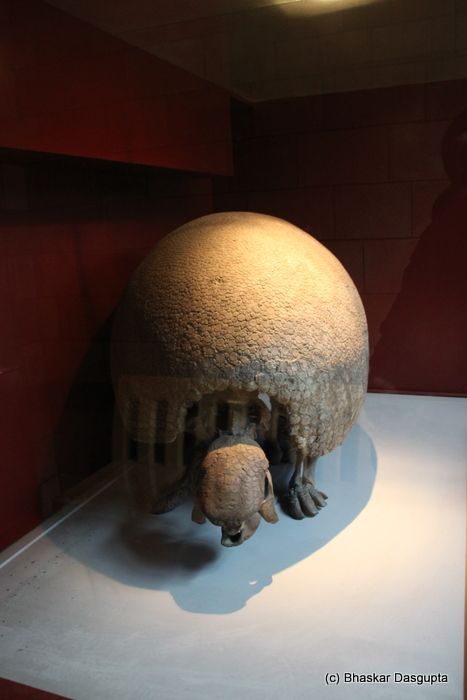 Hmmm, this fellow must be having a ball of a time…


And a dodo. I have been to Mauritius but unfortunately the only day I had off from the official visit was on sunday when all the museums and stuff are closed. So all I could get back from there was a little statue of a dodo, lol.


Here is an Edmontosaurus. Looks very unhappy, eh?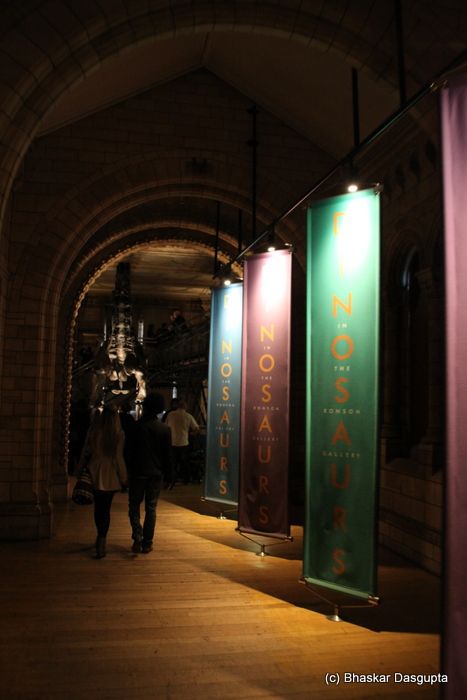 We are moving into the Dinosaur exhibit. Pretty dark and dangerous, eh? And then as soon as you are in the exhibit, you climb up to a sort of floating platform which runs the length of the hall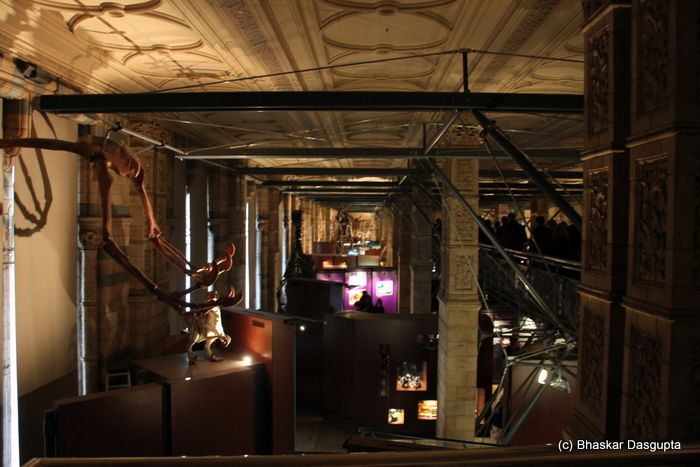 See? pretty long hall.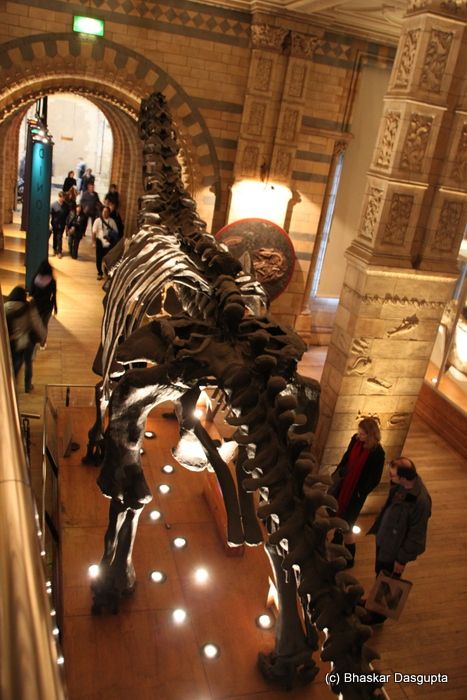 There's the entry hall and a big momma of a Dino right up in front. Nice butt.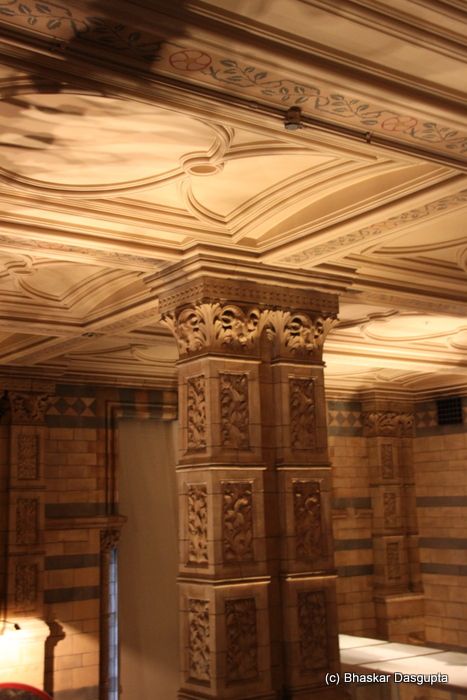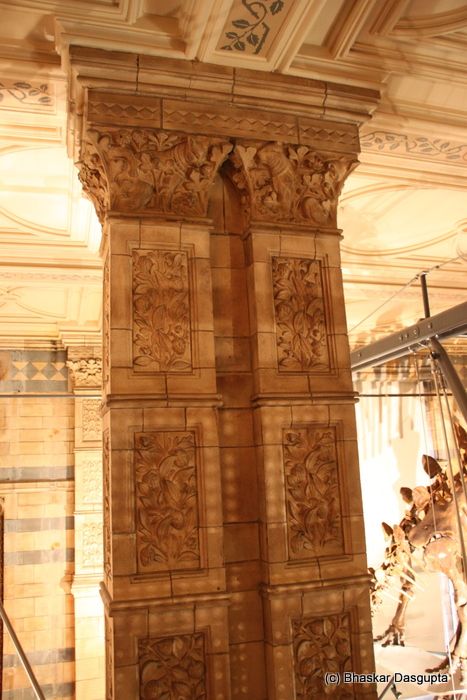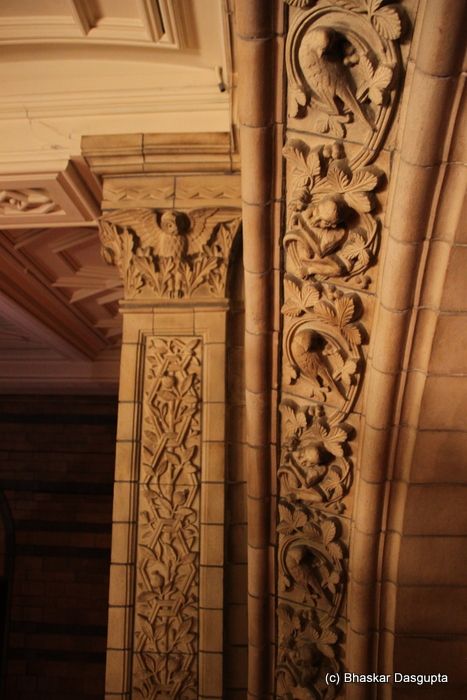 As usual, the architecture is exquisite.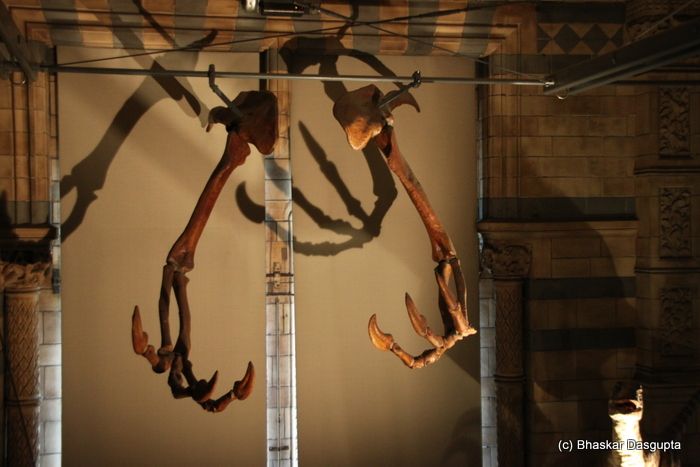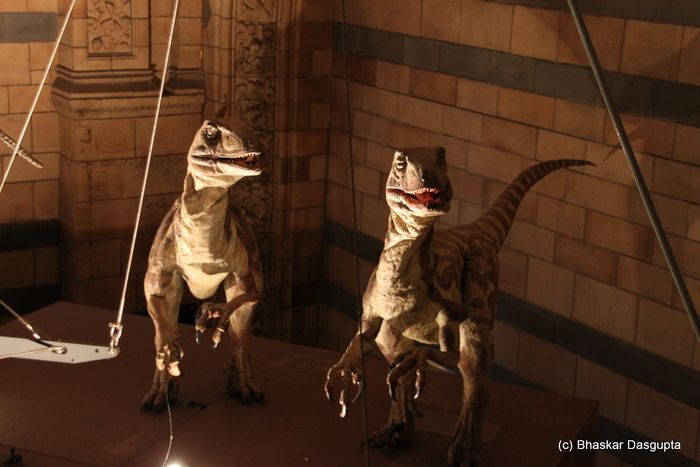 These animatronic models of raptors were bloody lifelike.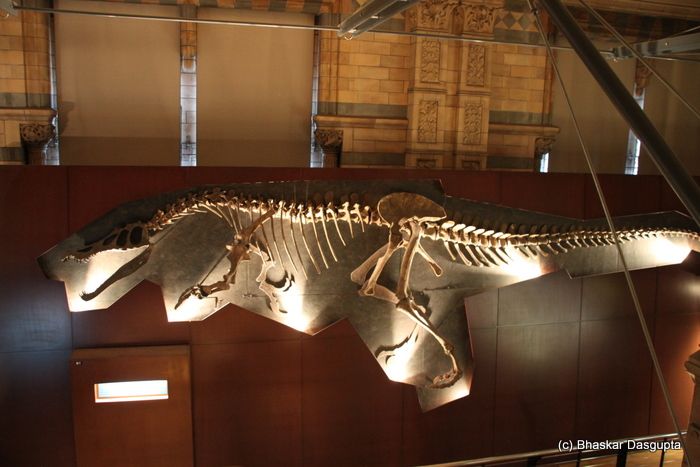 While I was trying to identify the dino, my little girl managed to do that, it was at her height, lol.


A Massospondylus. All I could think about was that this fella would have a serious spondilitis problem. Get it?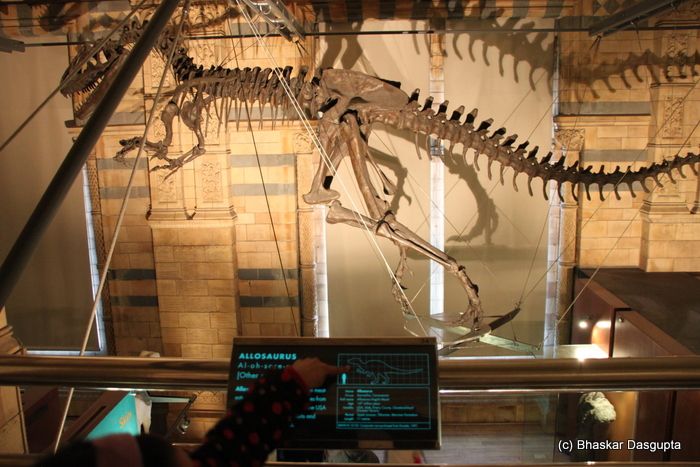 An Allosaurus. And again, Diya pointing out the legend to me as Baba is blind and cant see things in front of him!.


Man, you need to put some meat on them bones.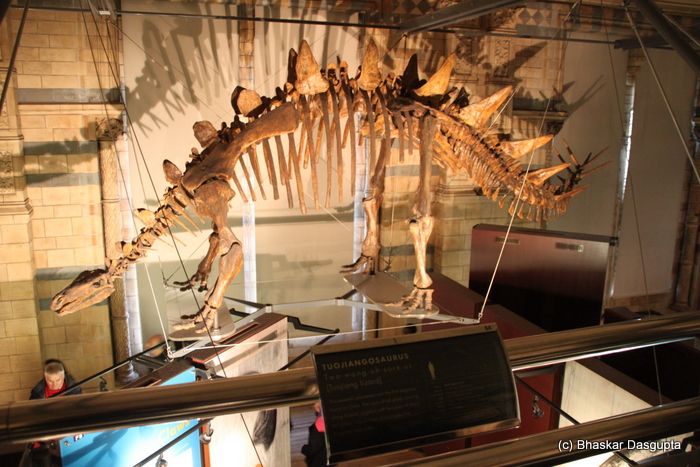 A Tuojiangosaurus.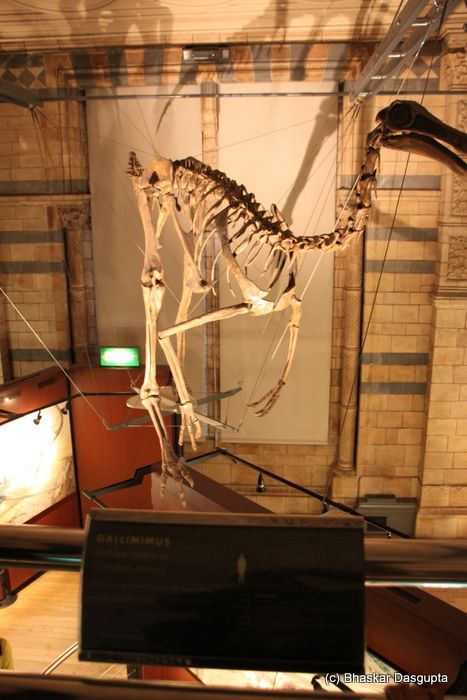 Three smaller Dinos called as Dromaesaurus.


Coming to the end of the first section…And then you get into the T Rex exhibit


Not something you might want to bump into at night


Hello mate…you need some tictacs or something, phew…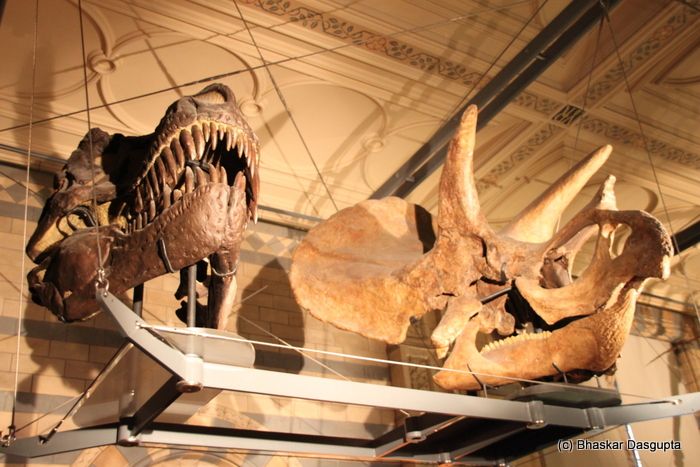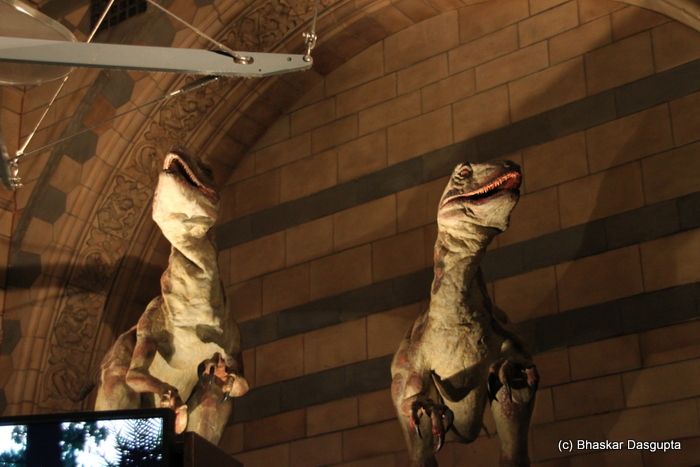 We are now down in the ground floor. Looking up at the babies we already seen before from the running gallery.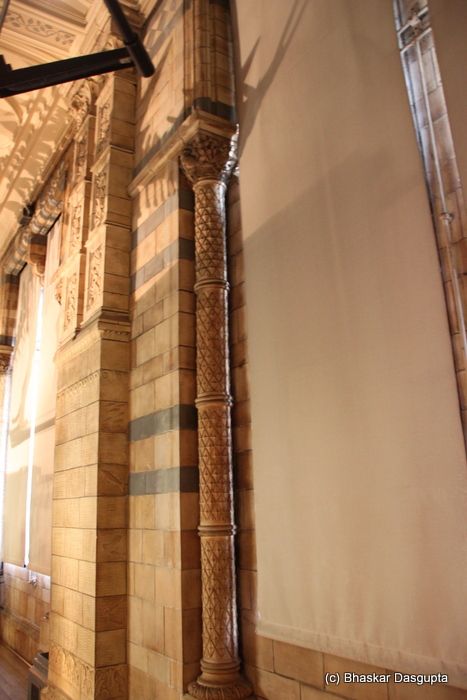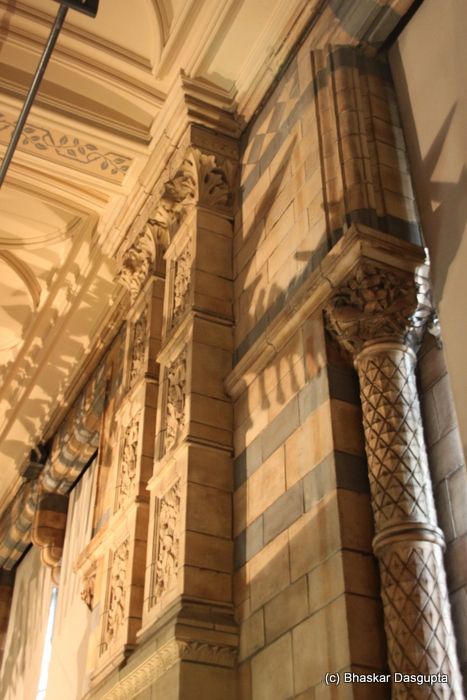 The pillars are exquisitely carved and the windows blocked out obviously. You don't want too much light on the exhibits of bone and stuff.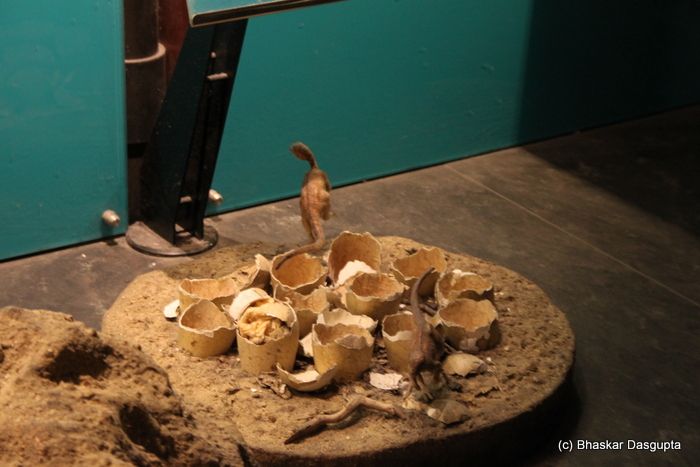 Awwww, cute babies. But I was wondering how they would taste in an Omelette..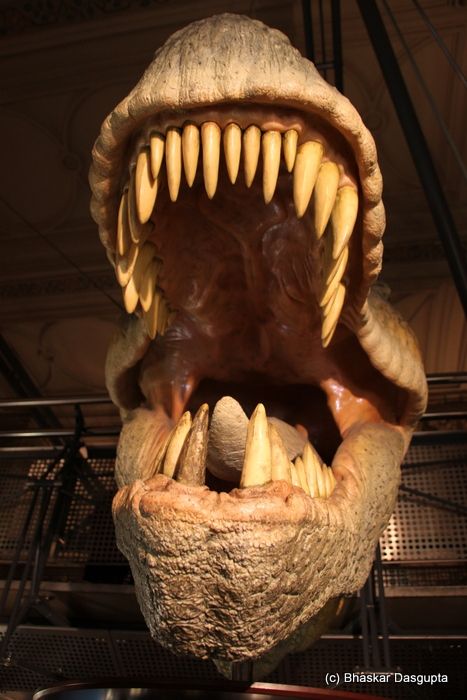 Hello! have you considered teeth whitening treatments?


Something that is at the end of a tail I believe. Would have come in use to scratch an itch I would have guessed.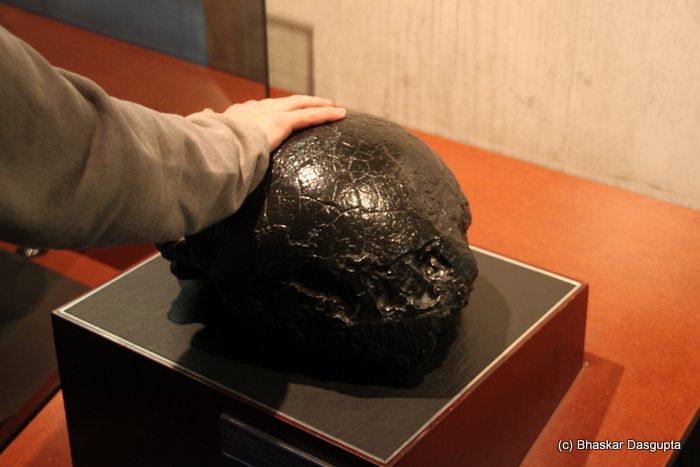 This is a skull of a Pachycephalosaurus. Its 19 cms thick. Hard Head!!!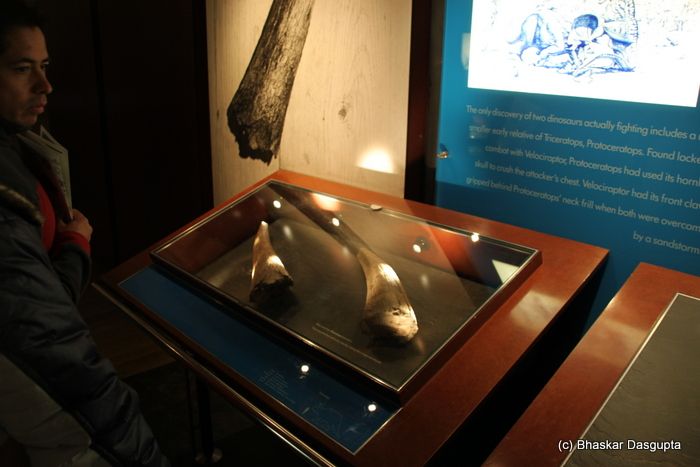 Diya cannot believe the Dino teeth!!!


Couple of models of Dino legs and all I could think about was to have drumsticks made out of them…


I wouldnt want to shake hands…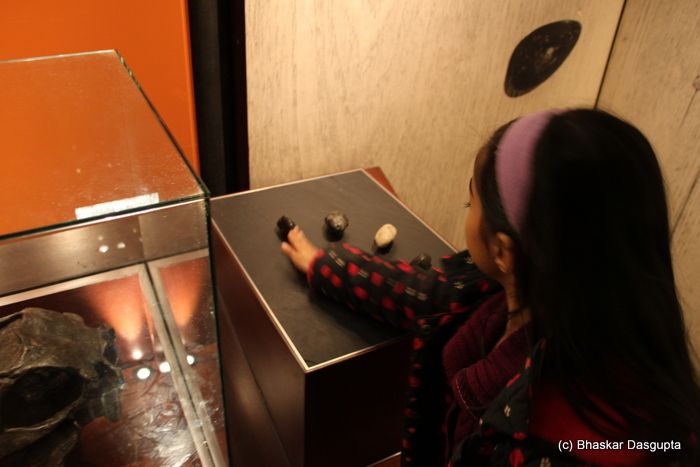 Much smaller teeth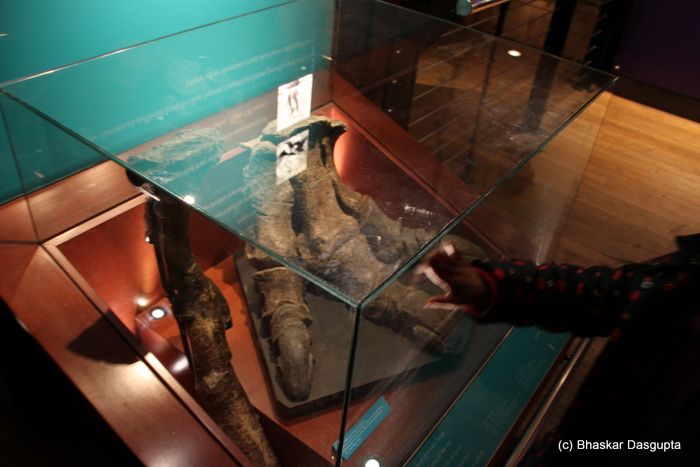 Awesome feet. No wonder they would run so fast…We beat feet to go to the bugs and have a bite to eat. Fun fun.