The boss had to pop into the Nike Shop on 57th Street to pick up some stuff for his kids so I toddled along with him so that we can discuss stuff. But he disappeared to get some more stuff so I wandered outside the store for a few minutes and took these photographs.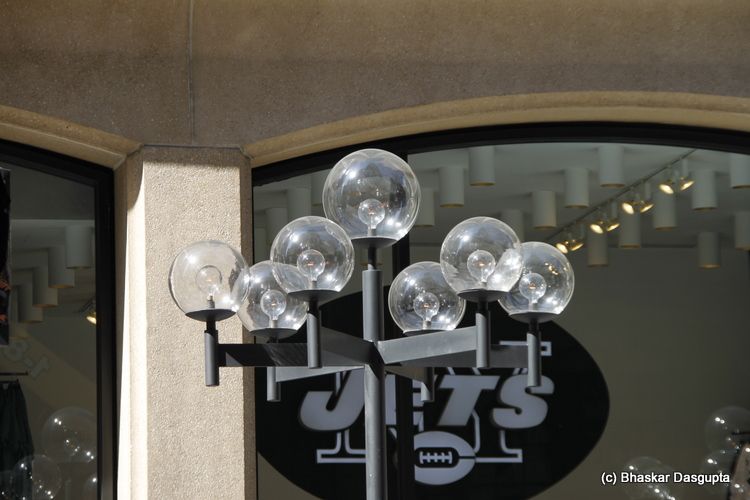 Bright lamps, but why are they still alight? Its 4 PM in the afternoon!!!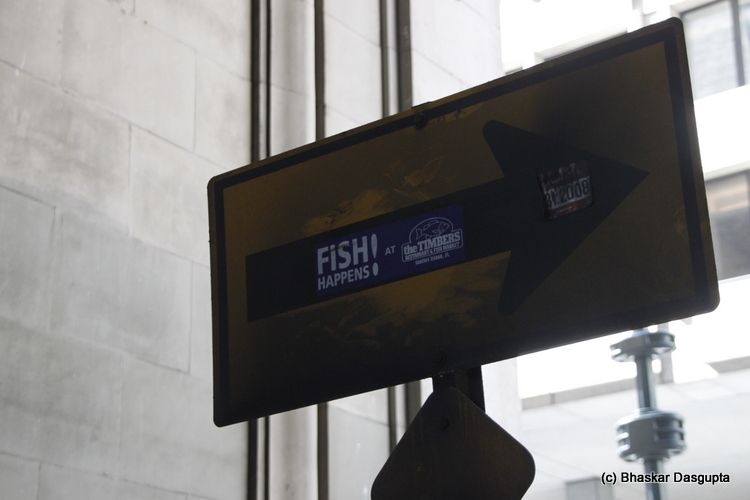 Fish happens, at the timers, lol.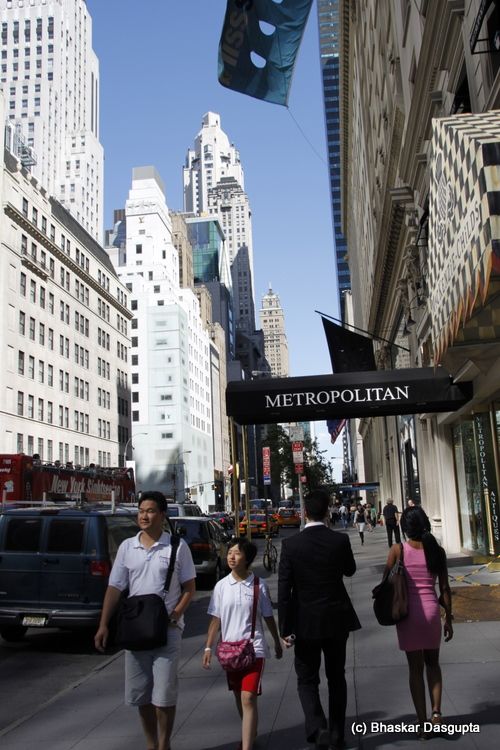 A lovely building. I somehow prefer the tops of these skyscrapers than any other part, that's where their individuality shows through :)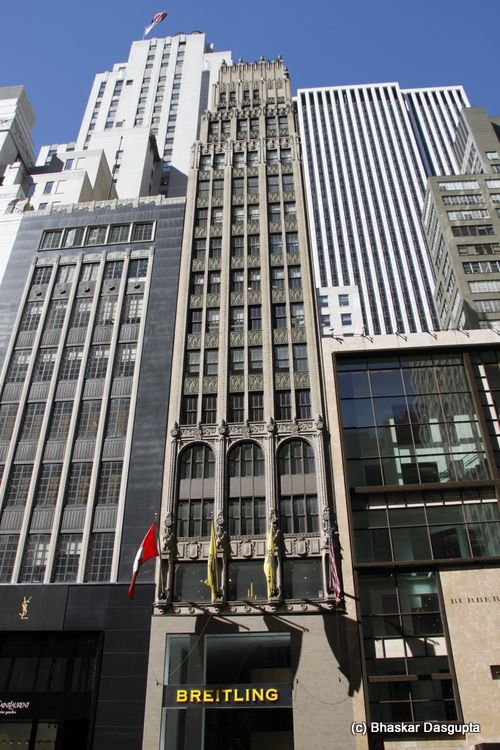 Thin but tall one, with one of my favourite watch makers at the base.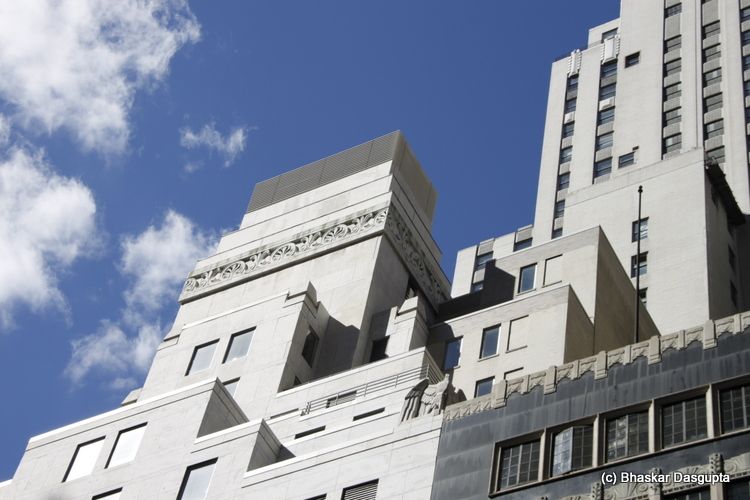 Serrated top of this building. With statues of a bird on this one.


A plain and simple building. Looks a bit like the UN one. When compared to the one next to it, its stark.


Looks like this is a posh street. LV shop.


Once upon a time, the Greenwich Savings Bank Incorporated was here. How amusing, when I read up on it, looks like its now part of the HSBC firm now. How ironic and coincidental that I am taking a pic of it.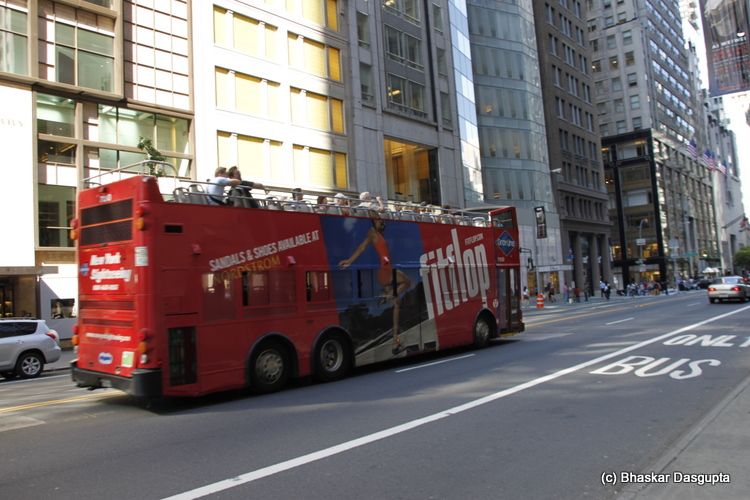 A tourist like me taking a pic.


Fascinating top of the building, with a military decoration?


Is that an Egyptian Obelix on top? What on earth?


With egyptian type of carvings, how extraordinary.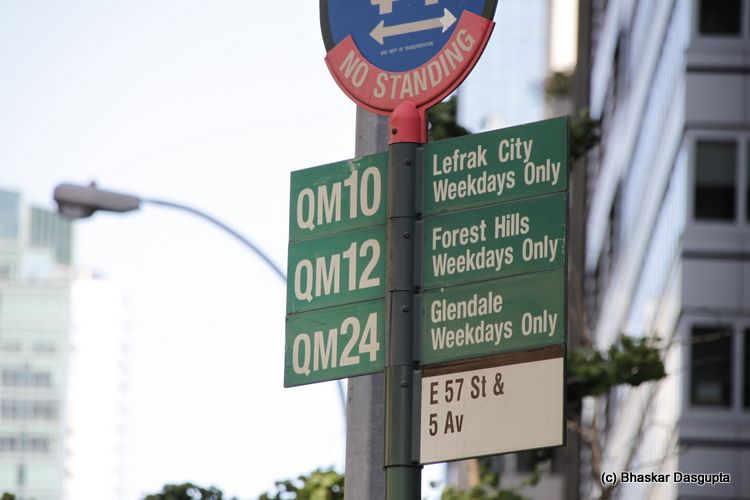 His and hers shirts? lol, very nice


The traffic policeman isnt happy with the bike rider


Flying flags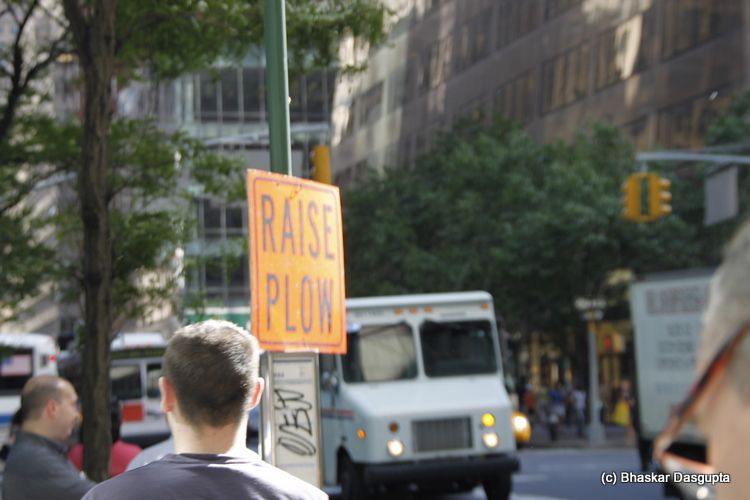 Raise Plow. In the summer. Hmmm. Bit of an holdover, eh?