Here are some of the photographs I took of the lakeshore while trundling around in Toronto. The weather was dull, cloudy and dim so it wasn't as good as one would get on a sunny day, but still….
The lakeshore is well appointed I have to admit.


Kids enjoying the late afternoon.


The Plimsoll line markings. God, the stupid irrelevant and weird things that fill my head.


The Canadian Flag seems to be wrapped around the mast. I didnt think the Canadians wrapped themselves in the flag
A street performer and very interestingly, a chap wearing the Israel flag. lol. More photo's of this extraordinary chap.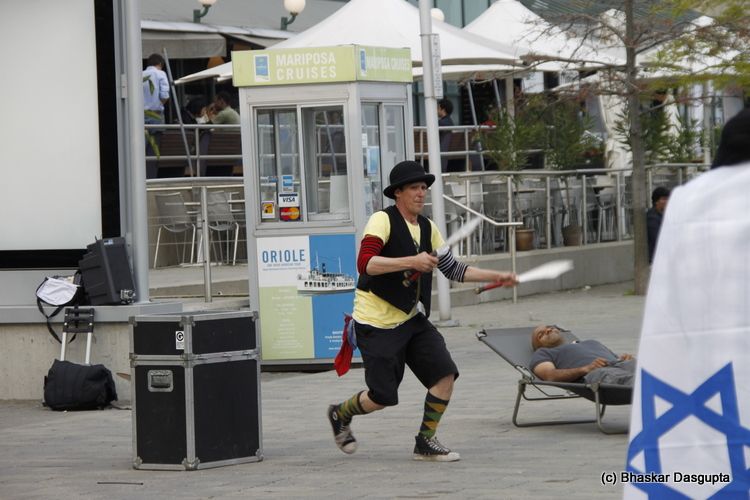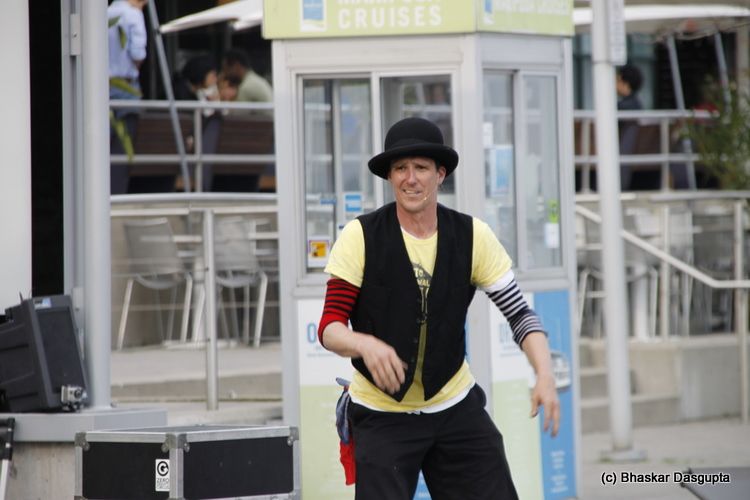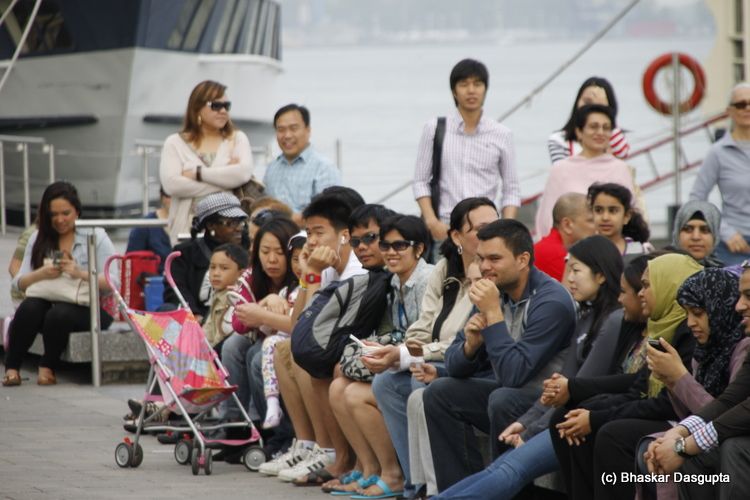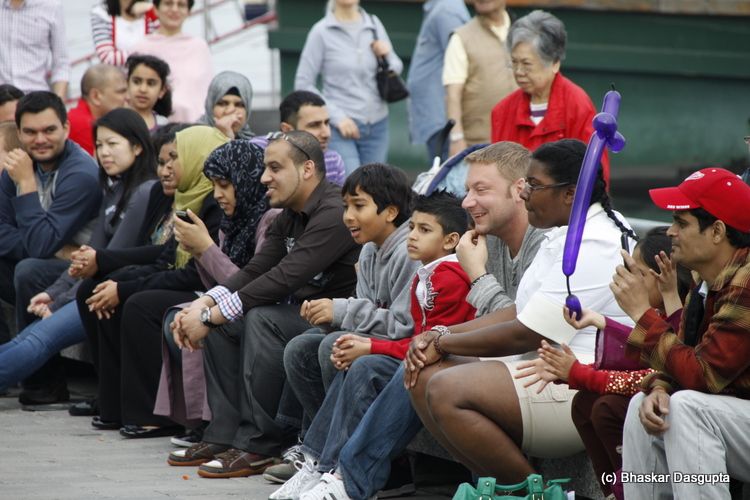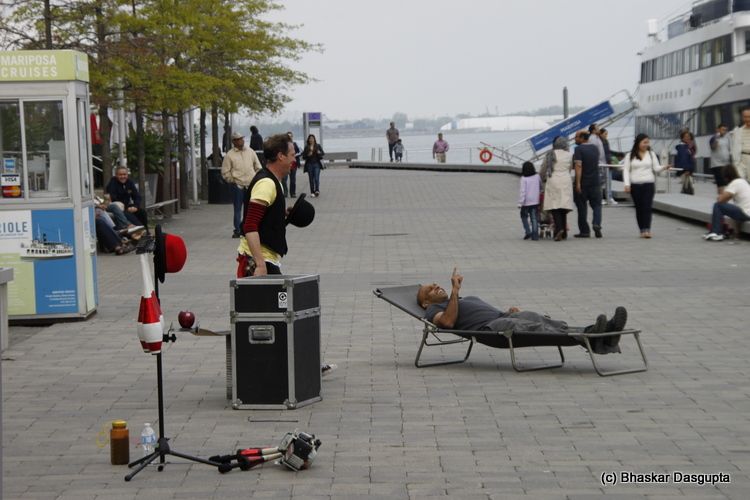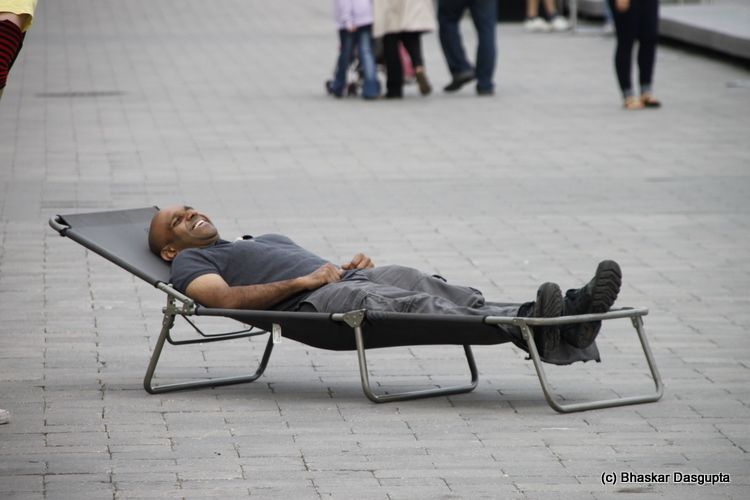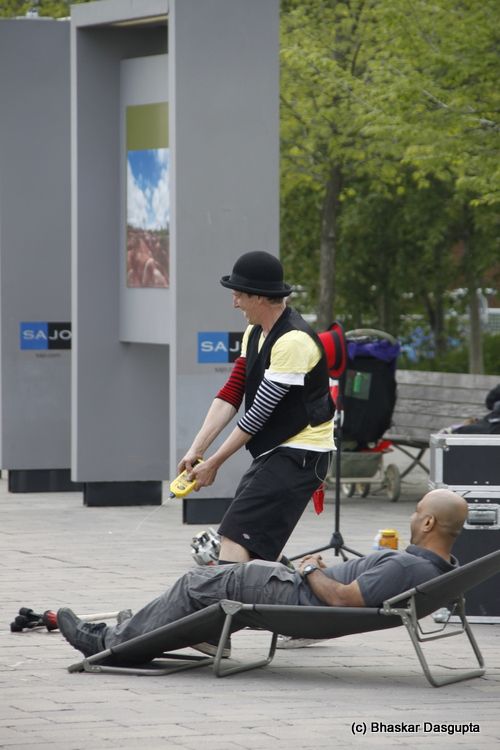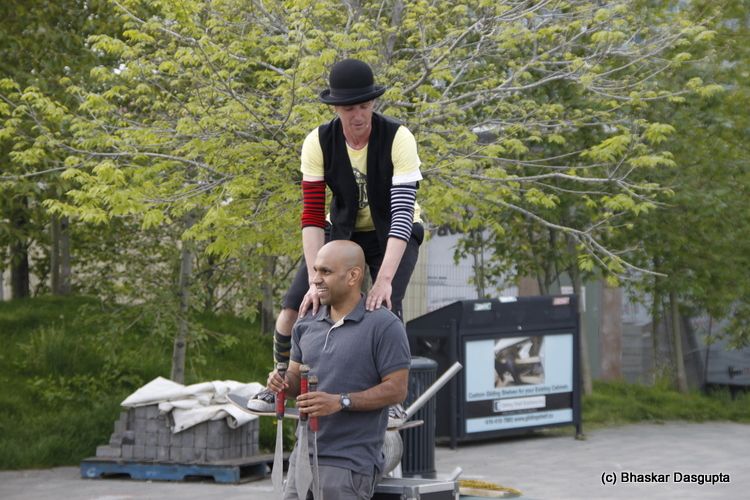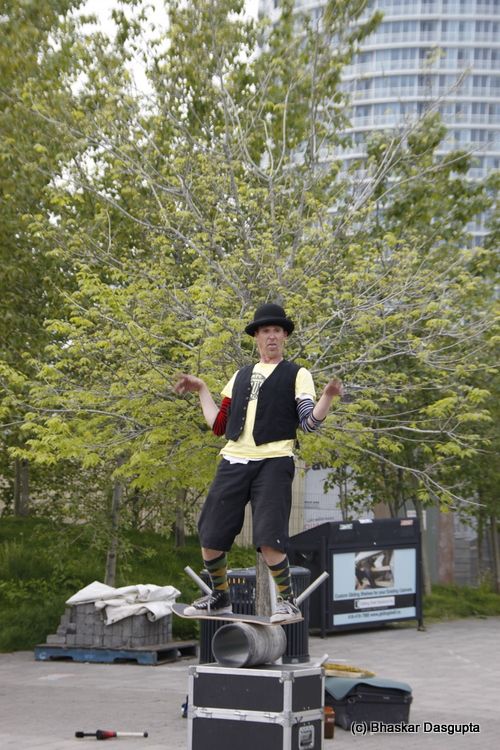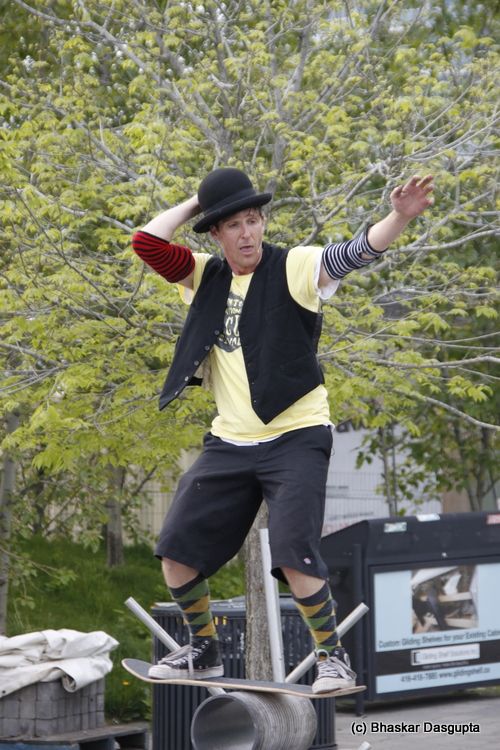 Looking back at the lovely sailship.


Now there's a great looking sleek boat.


A plane landing on the airport.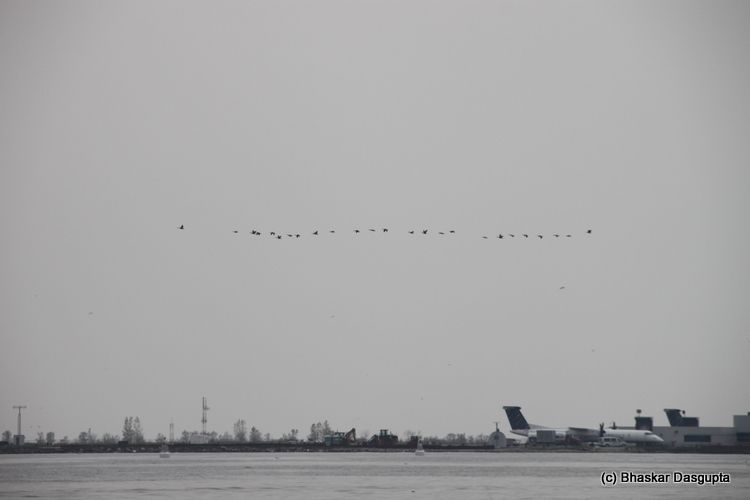 Birds flitting over the water.


Some tourist boats.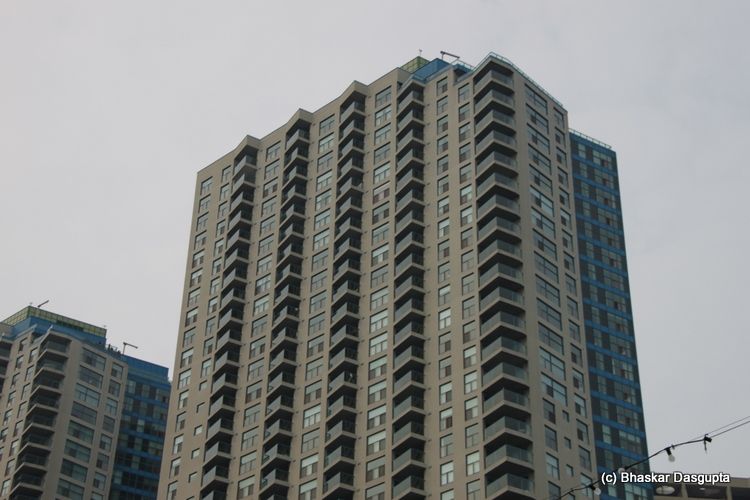 Nice apartments, the views should be brilliant.


And a steel band. It was very nice indeed.


Another interesting lake boat. Is that an aussie flag? Nooooo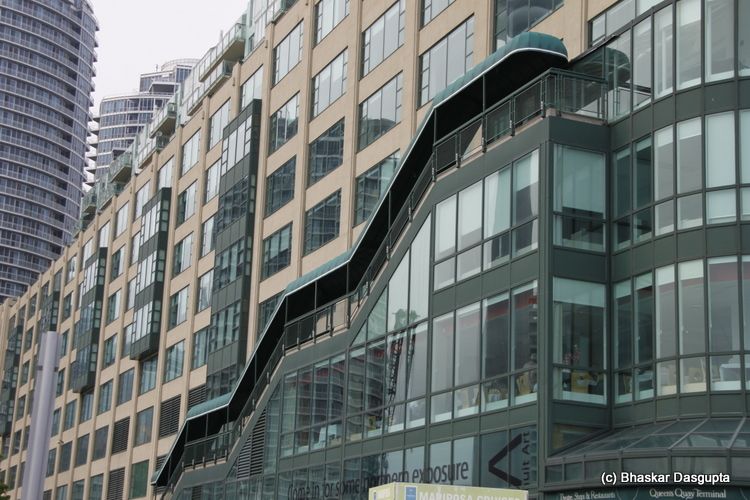 This is an interesting architectural feature on the side of the building.


A chimney and the CN Tower.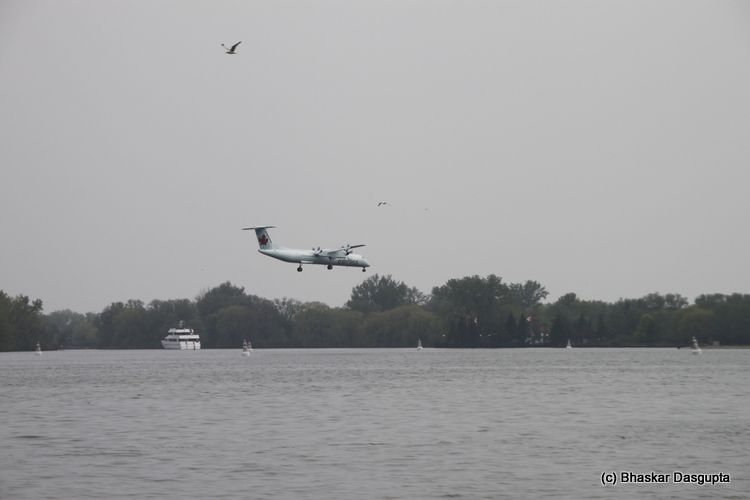 Birds and Planes coming in to land.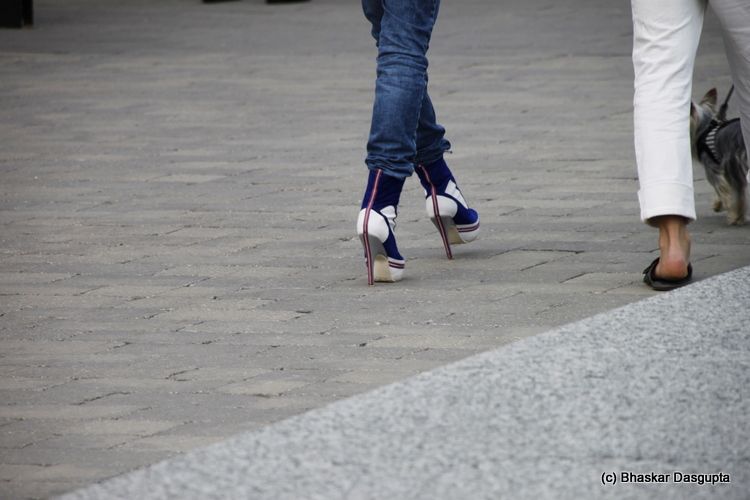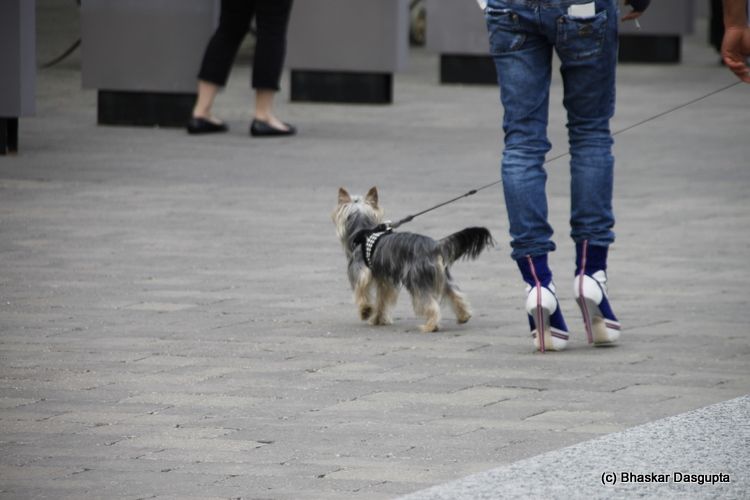 Nice Marina and nice name, Rude Boy, lol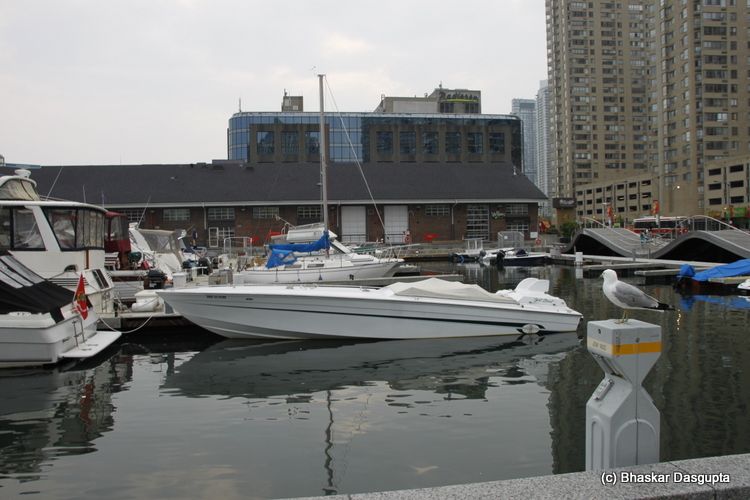 I think something went wrong on the bridge, lol.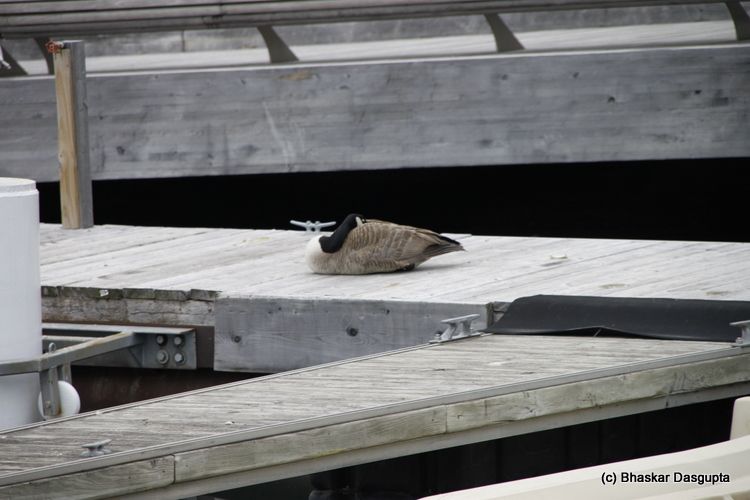 Various ducks. And some cyclists on the wavy bridge.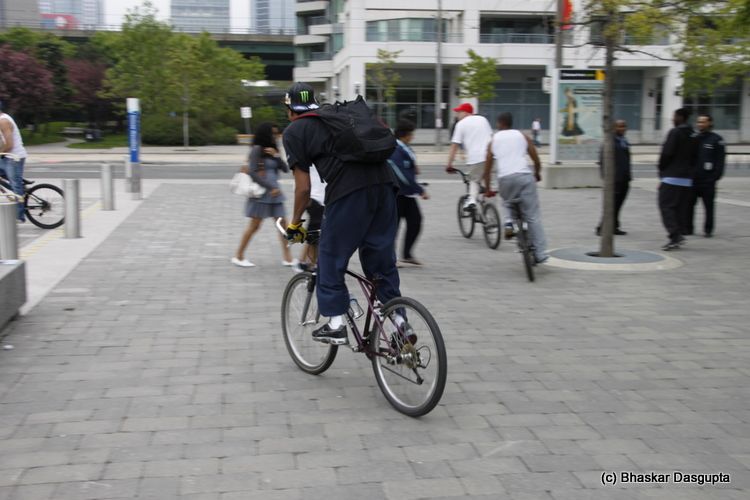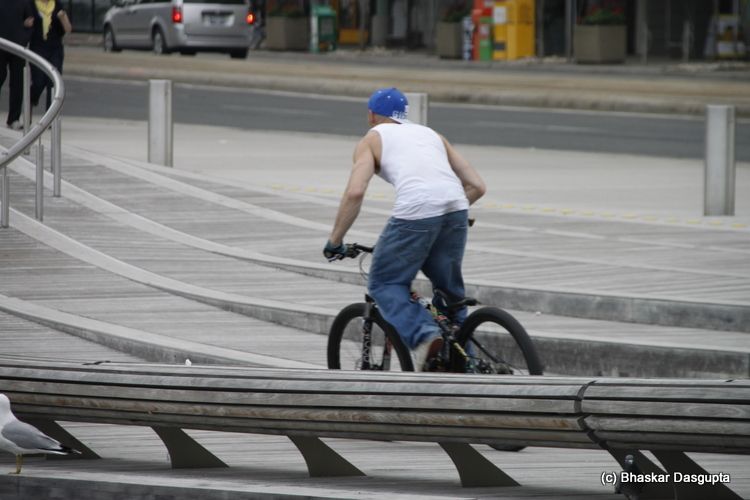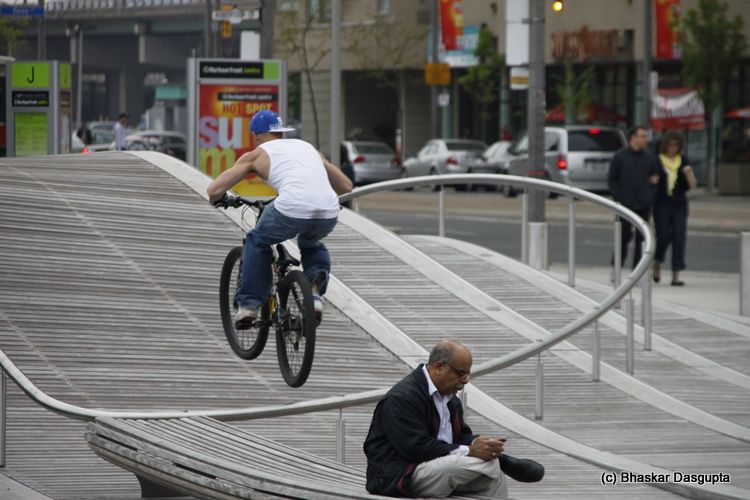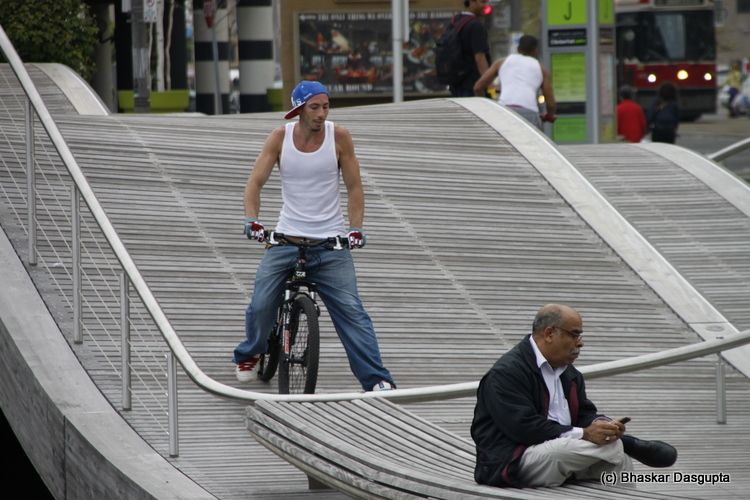 Quite a lot of Desi's in Toronto.


Lovely building with two toned colouration.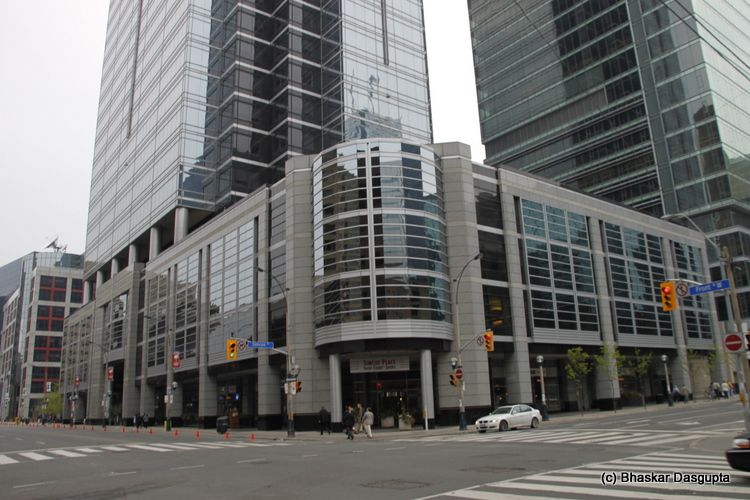 Another nice building.


A homeless man, sitting and sleeping off his drunk. Poor chap.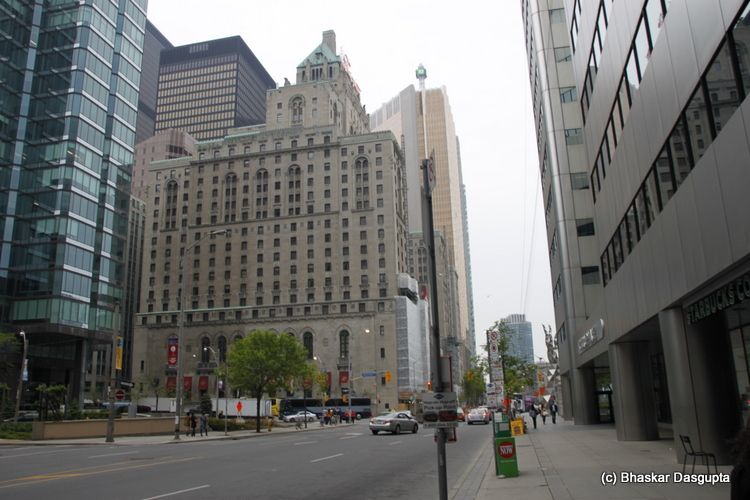 Now I have forgotten what this building is all about.


The CN Tower buttressed with two other buildings. Back at the hotel, got hold of some of the guys, had a beer and then headed out to have a bite to eat.