Here are some photographs of the garden at our home in Bhopal. It was a lovely Spring day back in May when I visited India and spent the morning outside having a cuppa tea (lots of them) and breakfast.
Mango's, tons of them. Huge numbers. All over the tree. Must be 200-300 of them. As it so happened, in June, there was a big storm and half of the tree split and fell down. Big pain and loss of so many mangos. But still, lovely kairies.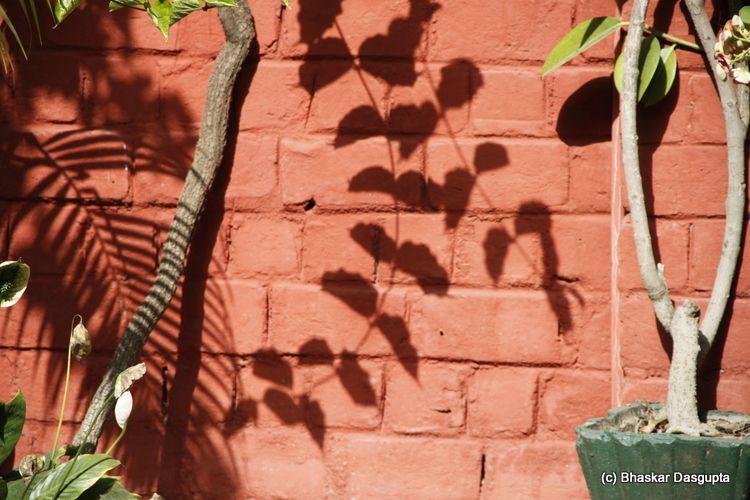 Strong sunlight, in May, even so early in the morning. There is just something brilliant about the Indian Sun. Kick Starts your day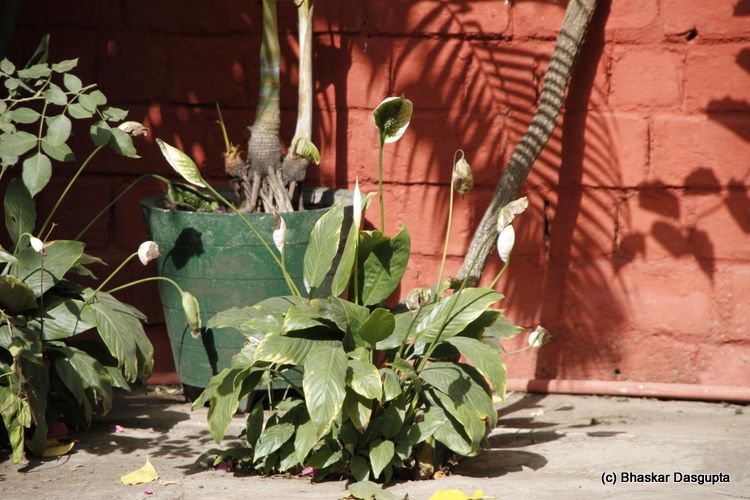 I call this the cobra plant, lol.


Large vases but with a tree and a trunk hugging it.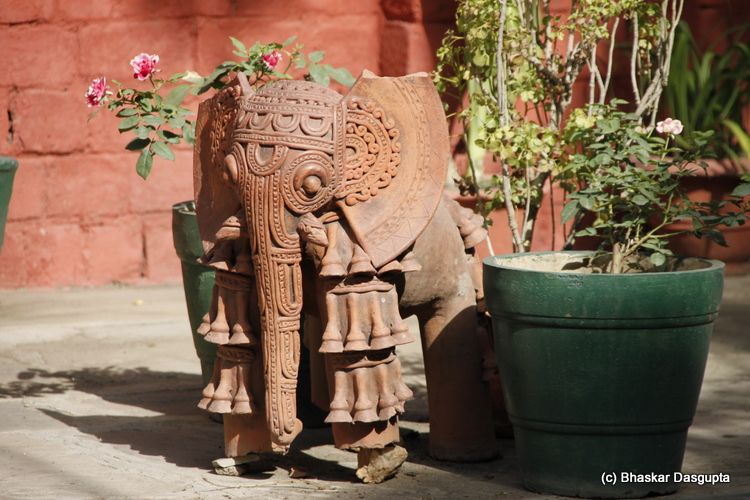 A rather sad looking elephant with the tips of its ears knocked off. I think it has been in the wars.


Even if the ears are ok, the foot is missing. But they look so cute.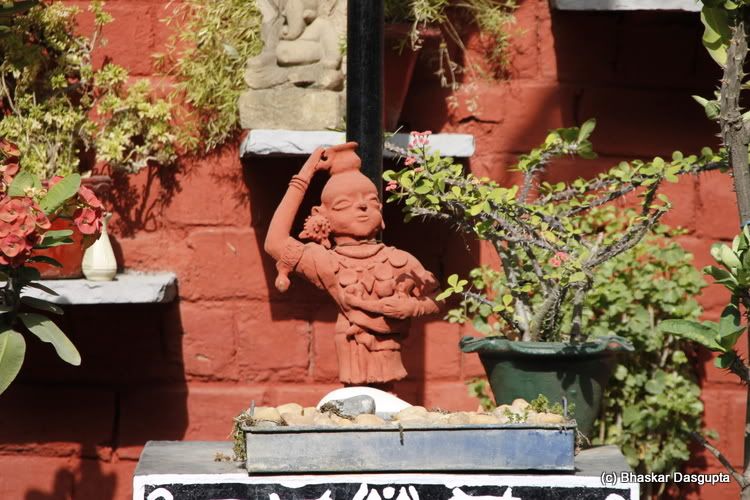 A mum with baby with some cacti. And a Ganesh.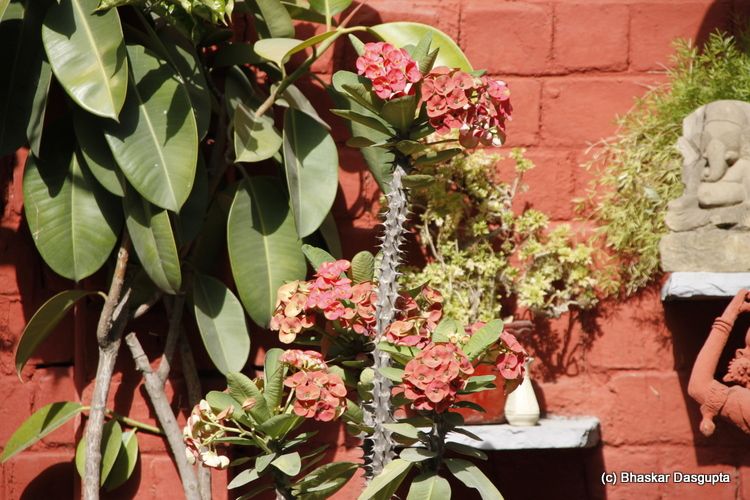 He doesnt look very happy now does he?


Another smiling camel. Or could be a cow. Not very sure, lol.


Mum is frowning at something. I hope its not me, she is usually frowning at her good for nothing son.


A rocking bench. This is the place I would sit and watch the world go by. Very nice.


Broad rude leaves bursting all over.


A child growing out of the pot.


More mangoes, right over my head, bowing the branch with their weighty forms.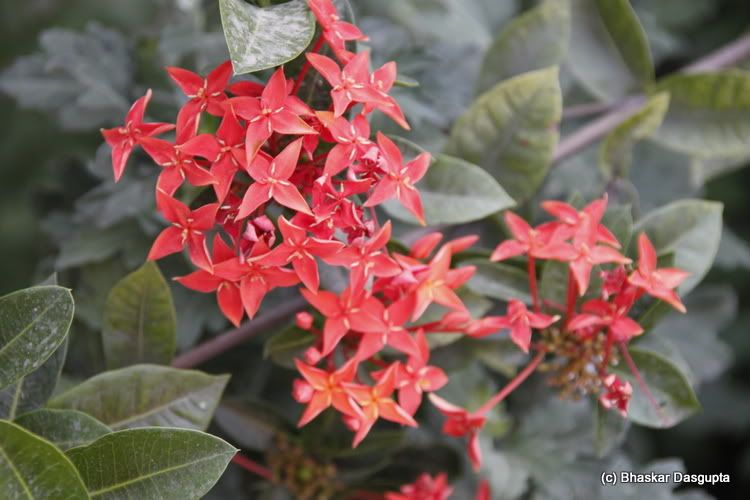 Bougainvillea? or Rhododendrons? I can never remember.


Looks like we have a bit of a break here.


Some indoor plants growing out gingerly from the pot.


A lamp, it really looks great when its lit up at night.


See what I mean by the bowed branches? bowed down by the weight of the mangos.


A guava tree, one of my favourite fruit.


Rich floppy brilliantly coloured flowers.


And another plant in a large sea shell.


A tortoise and an elephant. All these are made in the tribal areas around Bhopal. Ma keeps on going into the interior of MP for her research and other activities.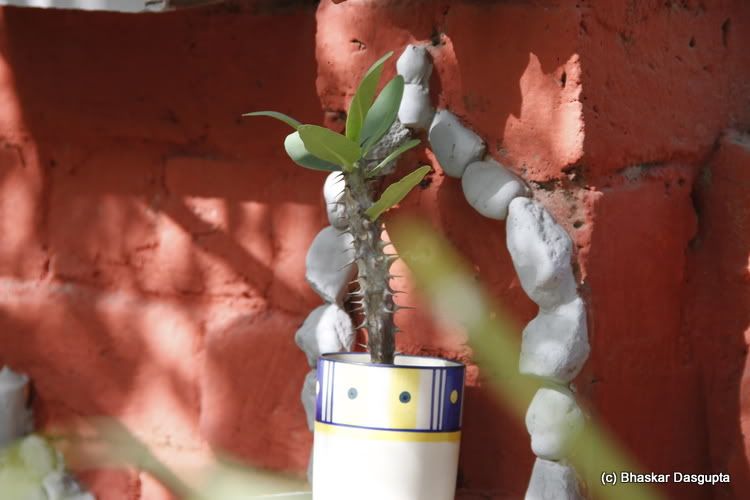 This is growing from a giant cup.


A cacti with lovely round petal flower.


A little rabbit peeking out of an earthenware house.


This is a creeper which grows lovely multi coloured flowers which have a heavenly aroma. Lovely.


Earthenware bells. Yes, and they do ring, beautiful ring.


Baba solving the problems of the world.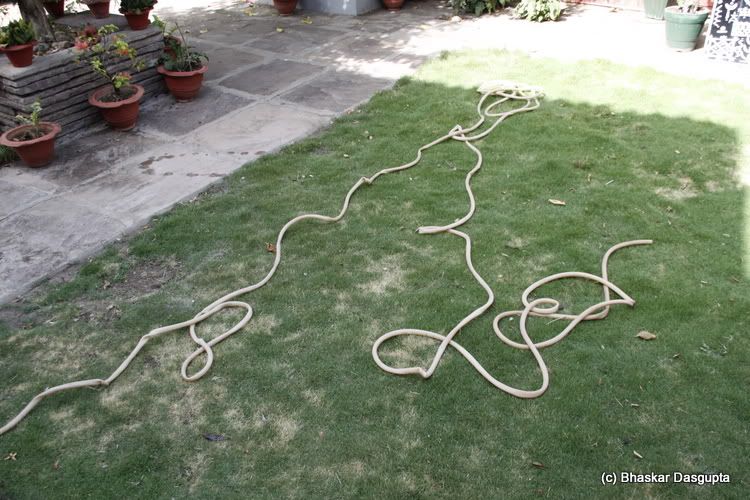 The wriggly hose. That will take some time to get the kinks out.


An beautiful lemon tree with actual lemons, It was smelling heavenly. Why cant we get these in the UK?


The bird of paradise flower. They do look like little hummingbirds, no?


White flowers of some kind.




This was made by some tribal artists who came in and actually spent a whole day in making this on the wall with plaster and mirrors and stuff. This is beautiful work.
Home sweet home, eh?