After the rather disappointing view of the Union Station, I decided to walk over to the CN Tower.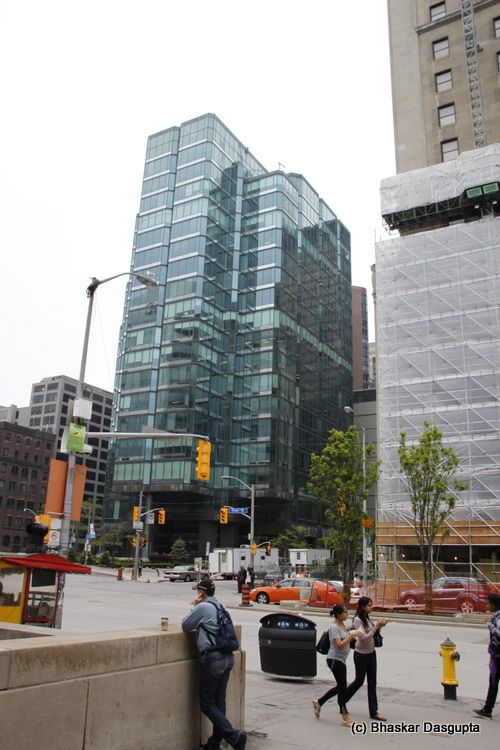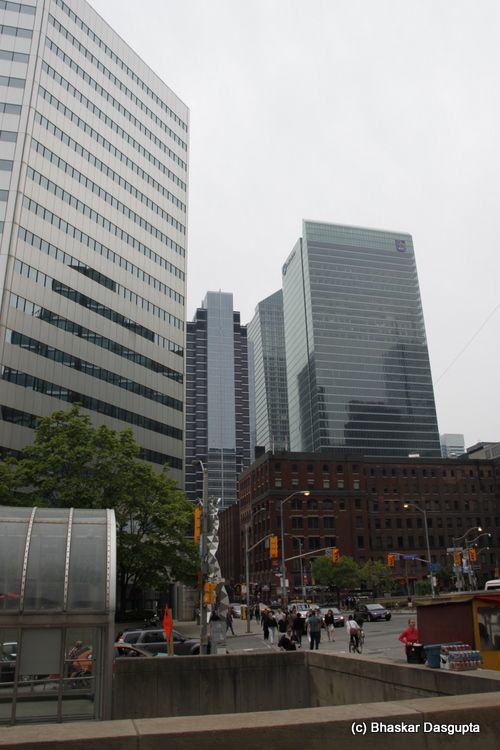 Glass towers off to the right of the royal fairmont hotel.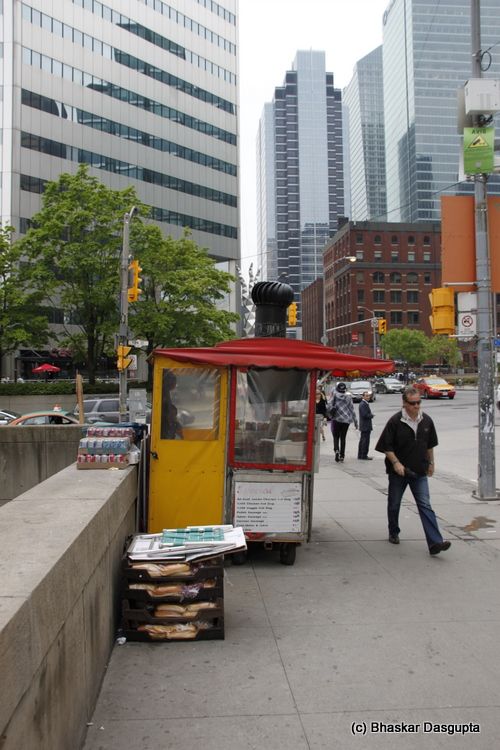 They have lovely street kiosks with an extraordinary number of items. In this one, they had bread, sandwiches and newspapers. Your morning sorted.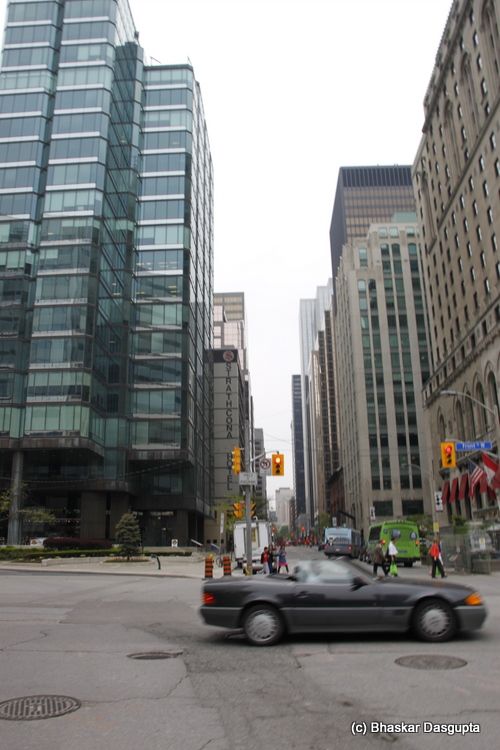 Crossing a crossroads and looking down one of the steel, concrete and glass canyons.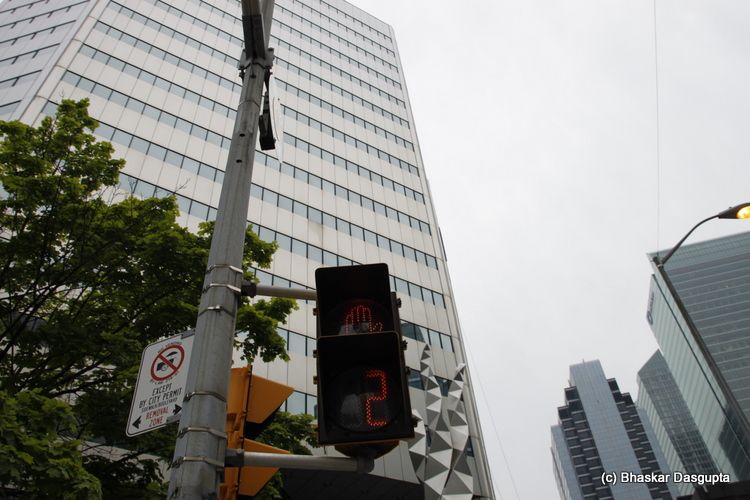 A beautiful brick building emerges. Now why cant they make more buildings like this? This looks good and attractive. Warm. Inviting.




The job of cleaning those glass walls. I wouldnt do this job for all the tea in India. Or China. Or both. See the wires going up? Would you want to do this? No Siree no way.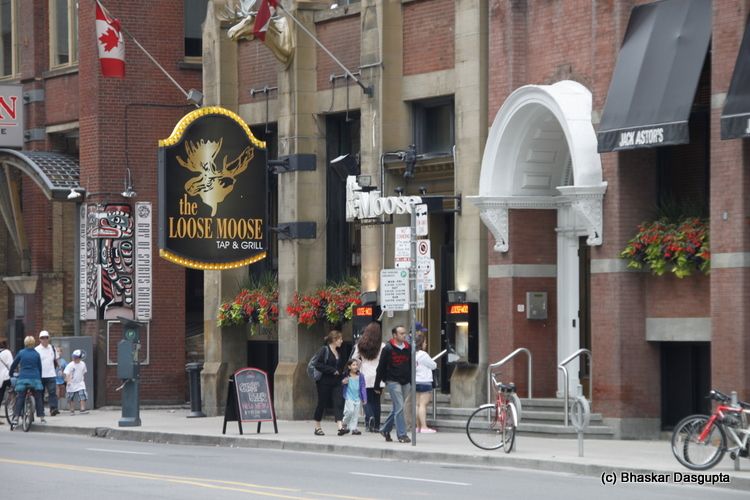 Nice name, the Loose Moose. Mind you, I wouldnt want to be anywhere near a Loose Moose, lol.


Sightseeing? There are sights in Toronto?
just kidding.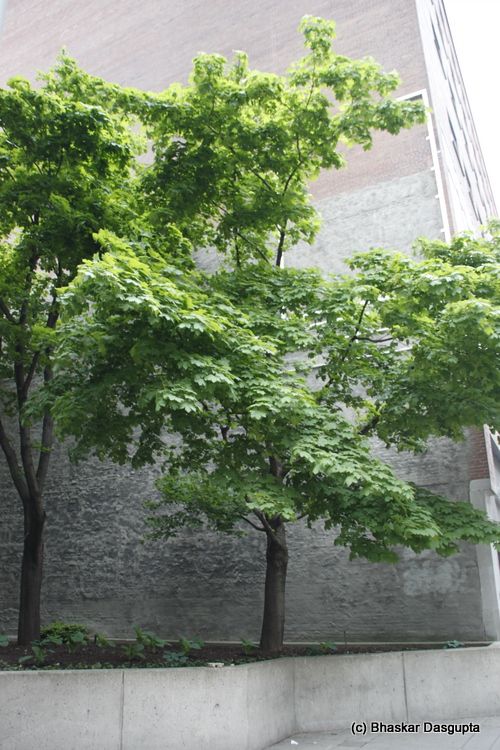 One of the side streets had these lovely green trees on the corner. Looks beautiful. A perfect place to sit on a hot sunny day and sip a coffee. Or chew on your sandwich.


Hmmm, not very loose is it? if its stuck up on the wall?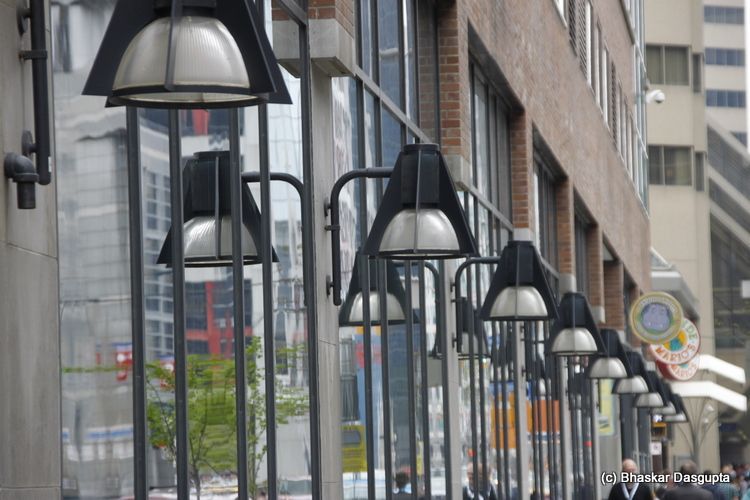 Hmmm, a bit of a manky place, I wouldnt buy anything from here if you ask me….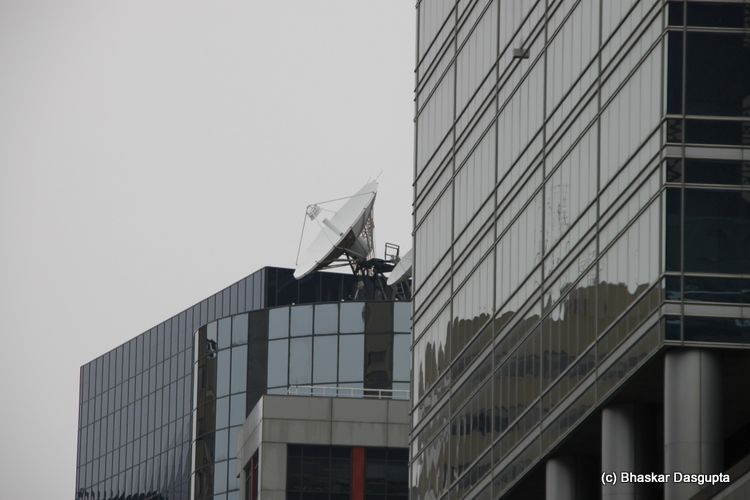 A big ass dish. Nice one. Another way of looking at this would be to see a circle where everything else is sharp angles and lines.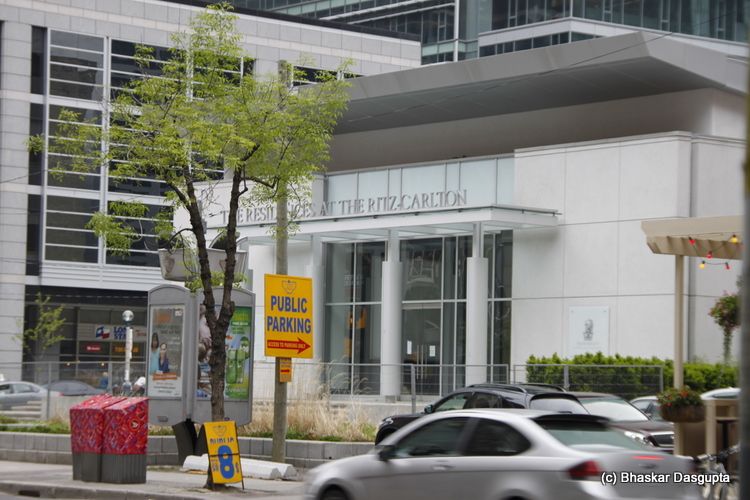 One thing is for sure, these are buildings of massive size. They look it too. That's the hotel that I am referring to in the background.


On your bus! but hippo bus? hmmm.


Nope, there's a leak somewhere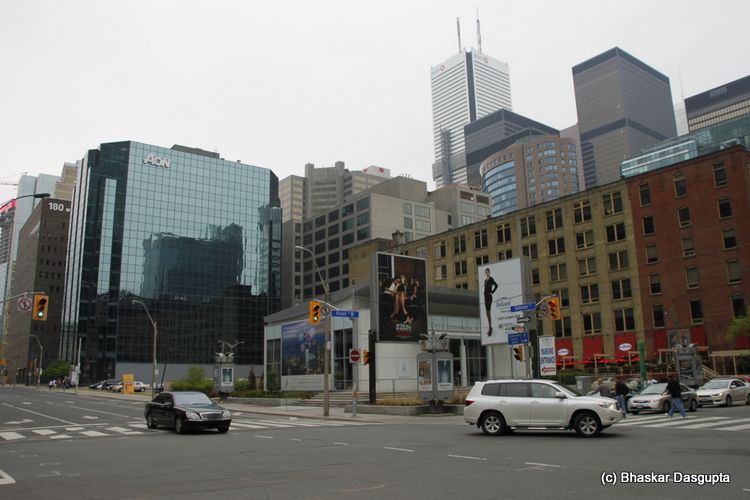 A whole variety of building styles and shapes.


Somebody important? And an interesting licence plate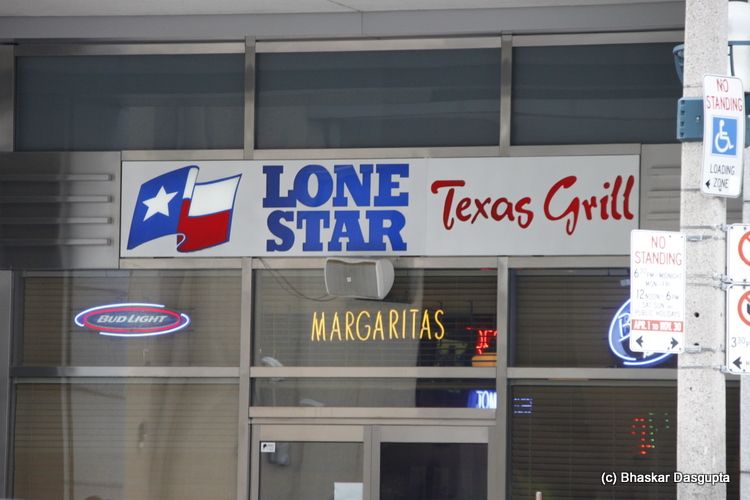 Damn texans, they are everywhere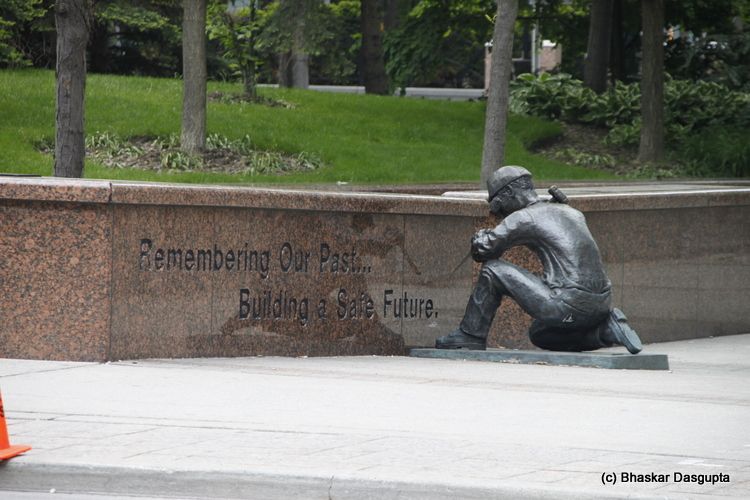 That's a nice sculpture there.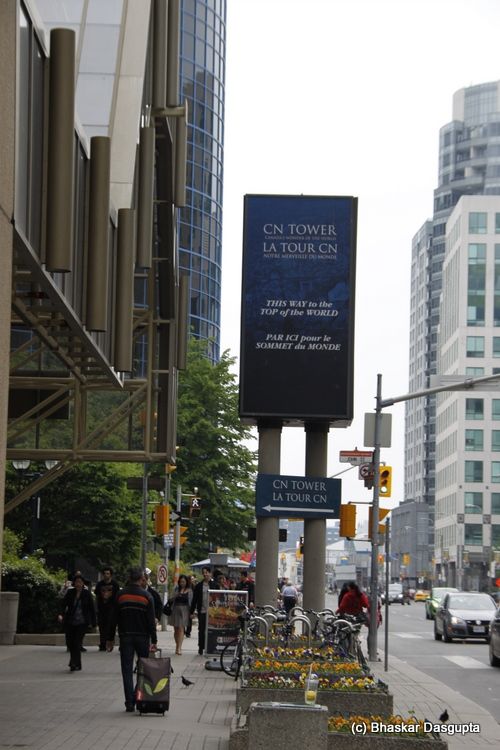 The sky was cloudy but sometimes the sun will break through.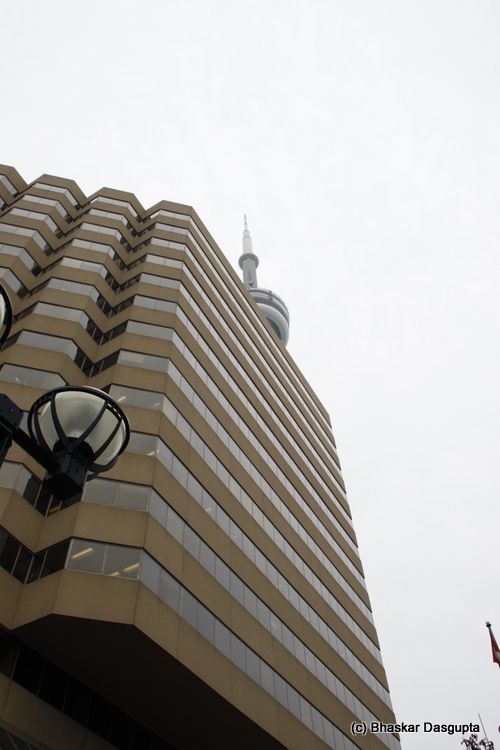 The CN Tower peeking out.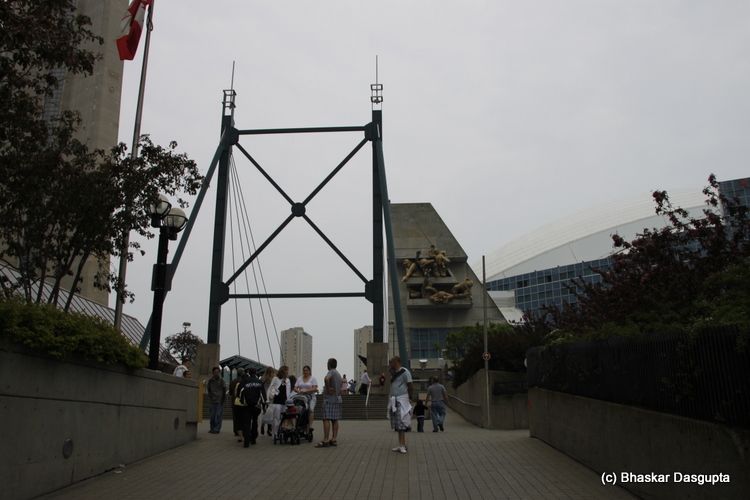 Nice sculptures out there. Its a nice walk. I only wished that the damn weather was better, but we cant have everything now, can we?