At Bhojpur, there was a full tribe of monkeys living in the temple and surroundings. No surprise there, as they are considered to be representatives of the Monkey God, they are tolerated and they can be very cheeky indeed.
Here's the tribe sitting on the ramp.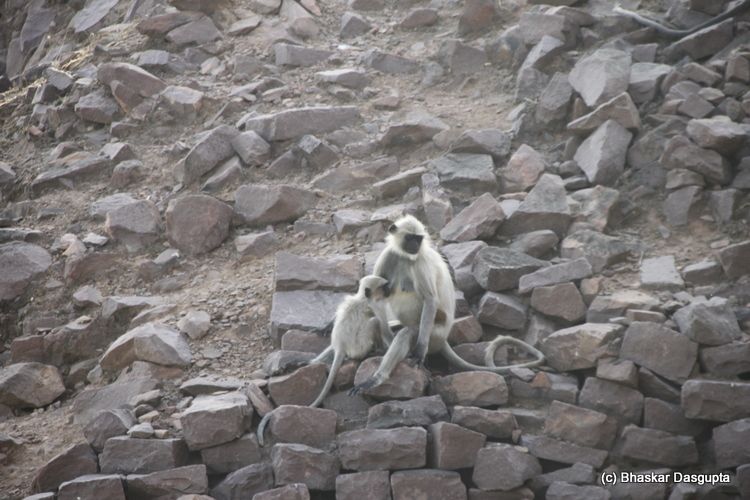 Baby having a quick suckle from mommy.


Daddy seems to be holding baby back.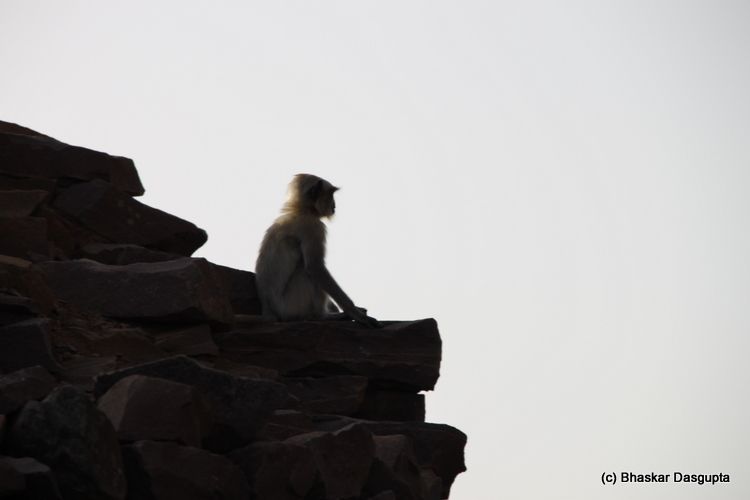 Caught the little bugger in mid flight. Landed safely on the right.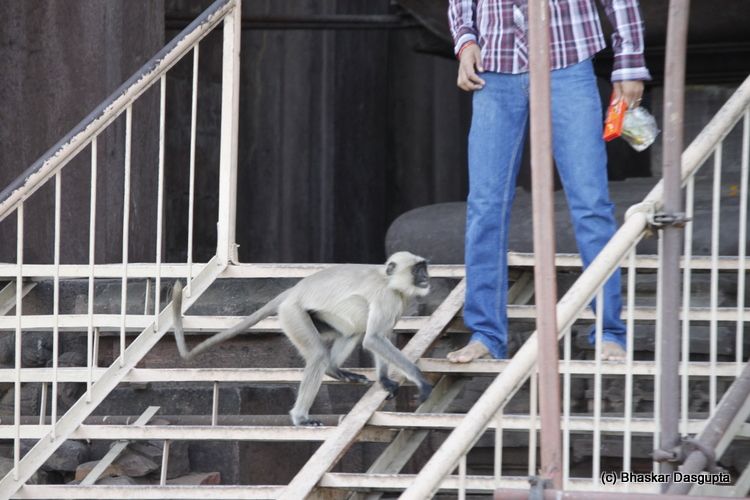 A monkey on the steps. He notices that this chap has got something nice and bright in his hands. Could it be some fruit or food?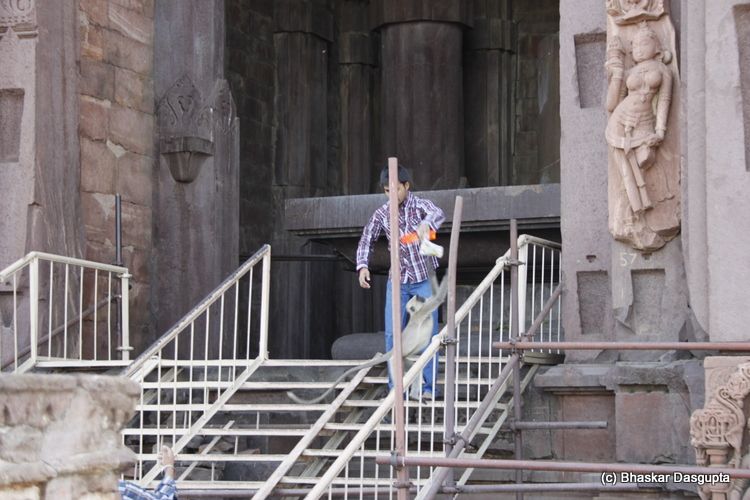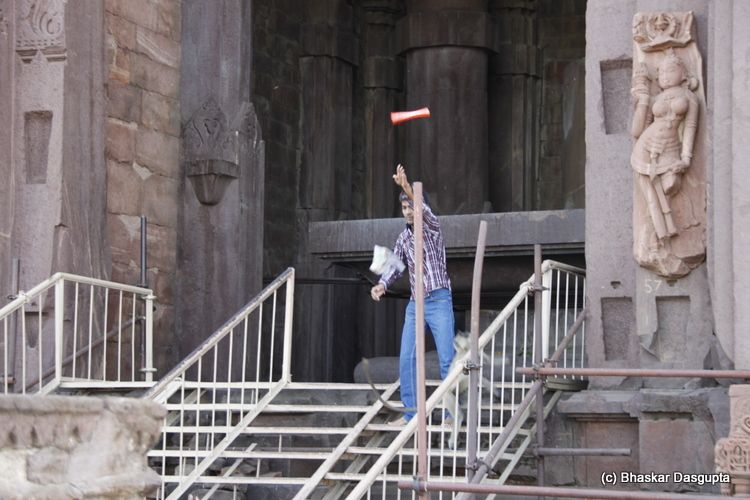 Makes a grab for it. The chap is bellowing and then throws it away from him.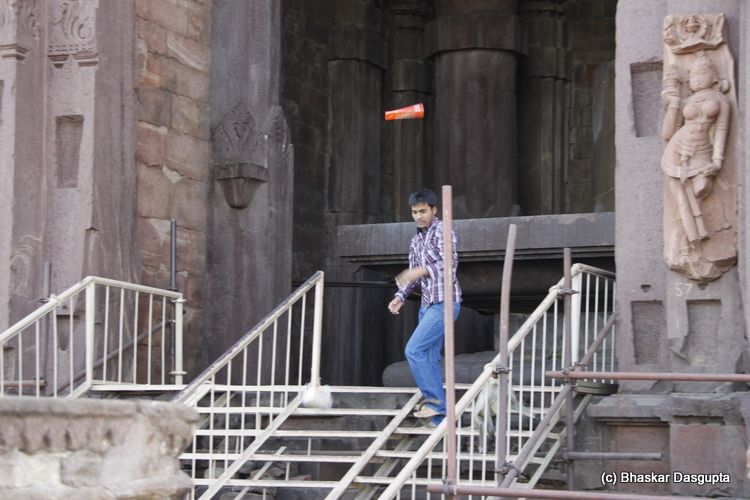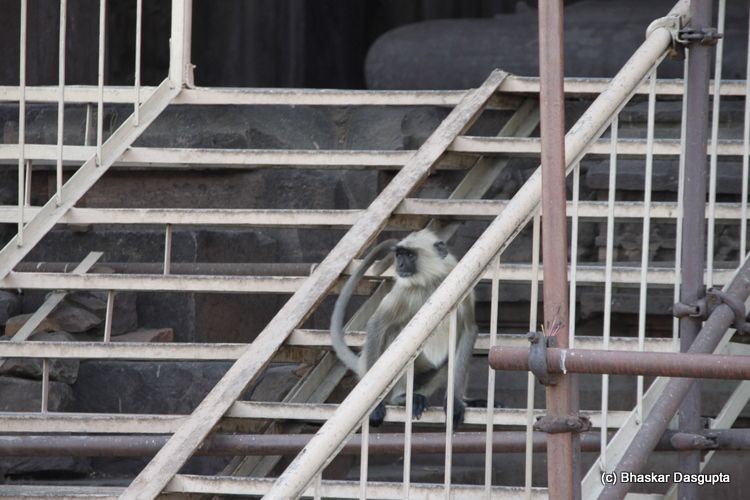 The rolled up plastic packet of biscuits goes flying across the forecourt. The monkey is flabbergasted. Where the hell did it go? looks bewildered around.


He looked up at me as if asking me if I knew where the stuff was. Sorry, mate, no idea.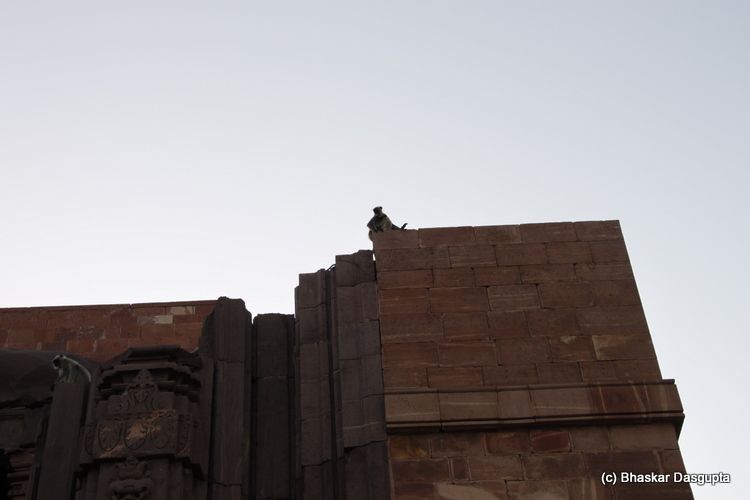 Sitting up on top to observe the world pass by.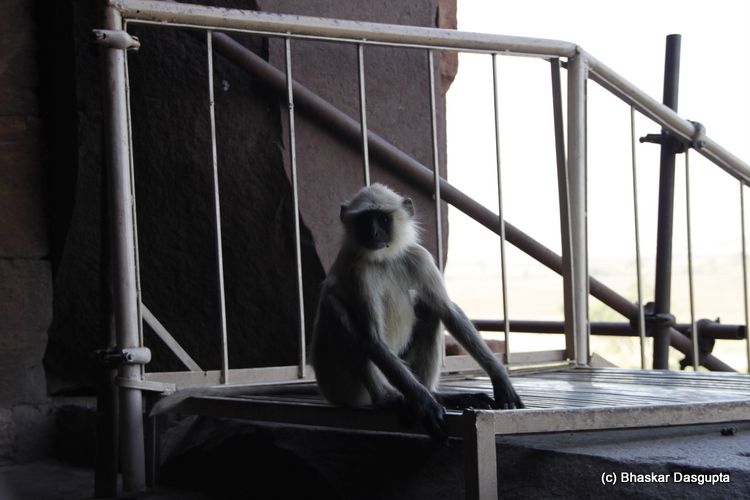 Sitting patiently.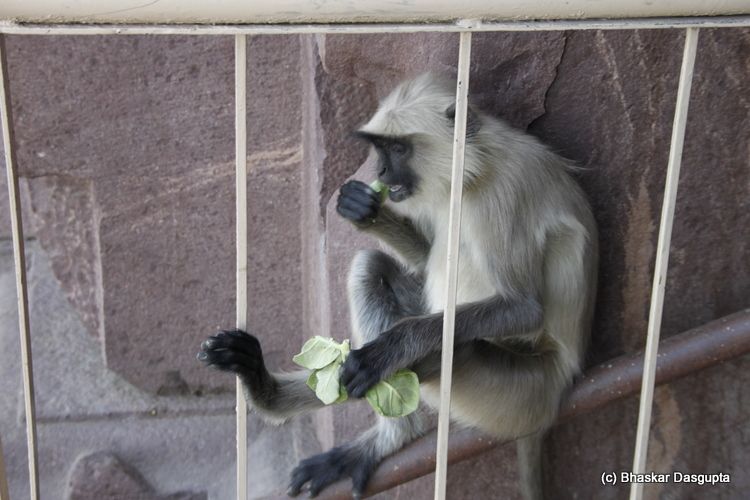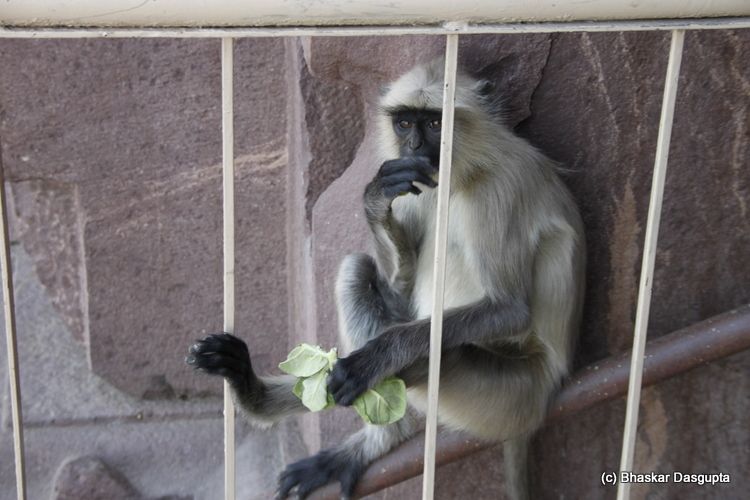 I wonder how this leaf tastes like? sniffs at it. Chews a bit and ruminates.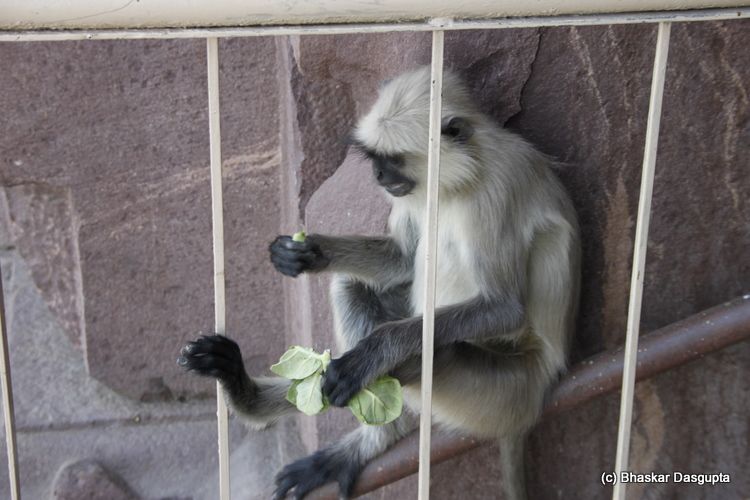 Gaks, its horrid tasting, puke puke, spit spit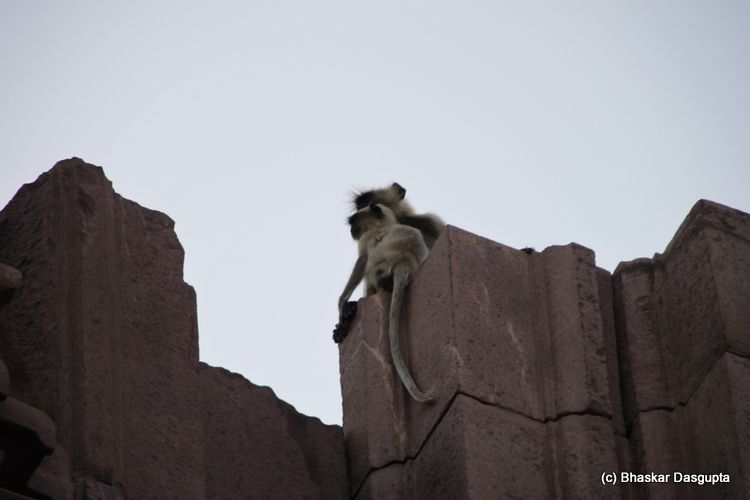 Mommy and Baby sitting on the top of the temple with long tail down and looking over the landscape.