After collecting the aged P's, we trundled back to the car and I took some pics of the shops which lined one side of the road.
So lets see, we have some chinese laughing monks, some glass and ceramic tortoises. Glass pyramids. Some colourful Ganesh Statues on the top. Makes perfect sense to sell them in the middle of India.


Ah! here's more like it, some shivlings, some nandi's, some hand bells, Sai Baba, Ganesh, some globes.


What on earth? Ma is holding up an egyptian anti evil eye ornament. What on earth is it doing here?


We also have some chinese coin based key rings, some shell based keyrings, some plastic heart keyrings and some glass astronaut keyrings. Globalisation, here we are.


Piles of stuff for the gods, coconuts, flowers and leaves.


The lady preparing the plastic packets of offerings. I thought plastic bags were banned?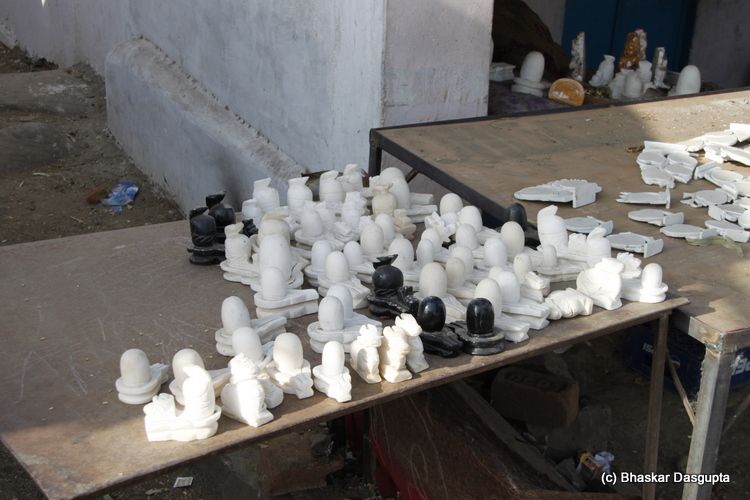 The stall is being setup now.


And we have a satellite dish, presumably to talk directly to God? well, close enough, the gods seem to be on tv more than in the temples.



Then we drove off and I noticed this strange box like structure surrounded with some amazing bits on the side of the road couple of kilometers from the temple. What can this be? I stopped the car despite Ma's caterwauling. The answer is given in the next essay.