In the May trip, we went from Singapore to Hong Kong for a day or so. Popped over to the Kowloon side for a nice little drink and here are the photos from the bar.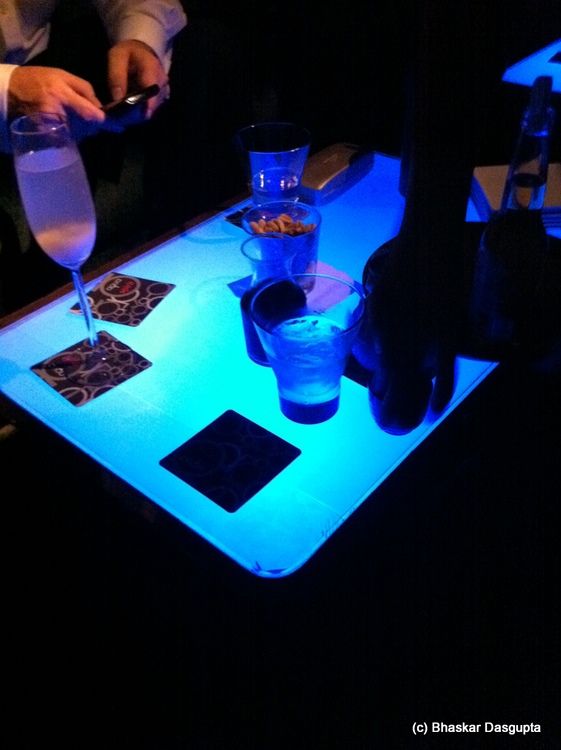 Interesting uplighted tables. We had a whole mess of drinks and as you can see, the blackberries were not far away even here. Well, London was still working so we had to keep on top of things. That's the bloody problem with working out in Asia, you have to do the local hours and then keep on working late into the night to cover for the Europe and in some horrible cases, also Americas. Fun. Have a drink.


Peering down the side of the building.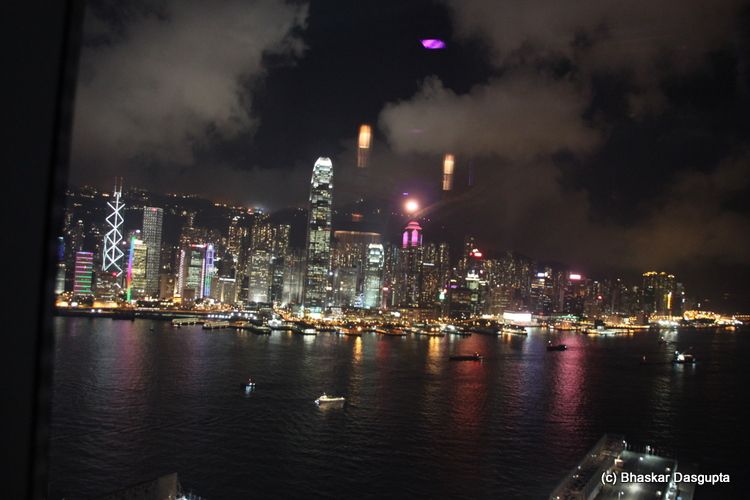 Its the clouds which totally fascinate me, how they are highlighted by the sheer amount of lights in the buildings.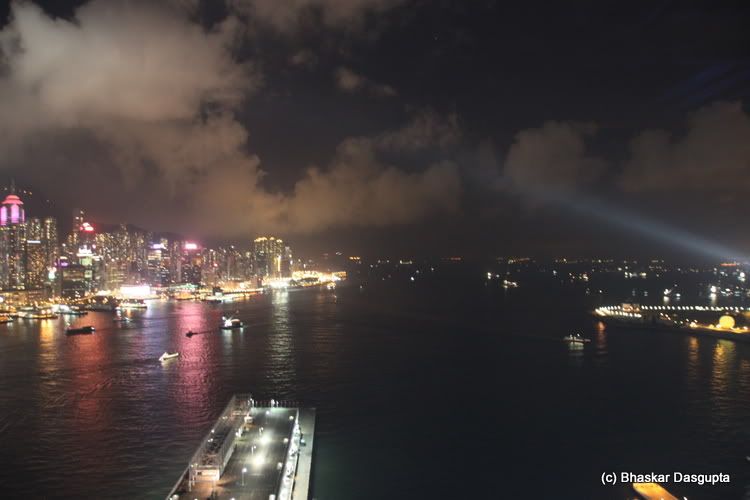 The harbour with a searchlight playing over it.


There's our office on the right and the Bank of China Building on the left.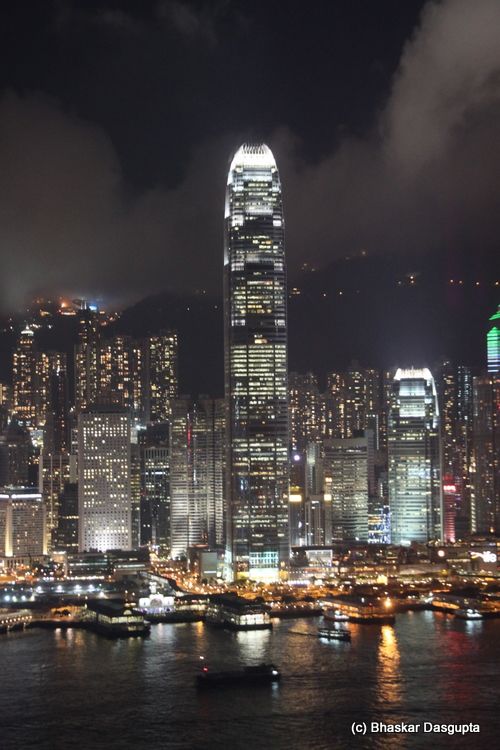 The Sauron Tower as I call it.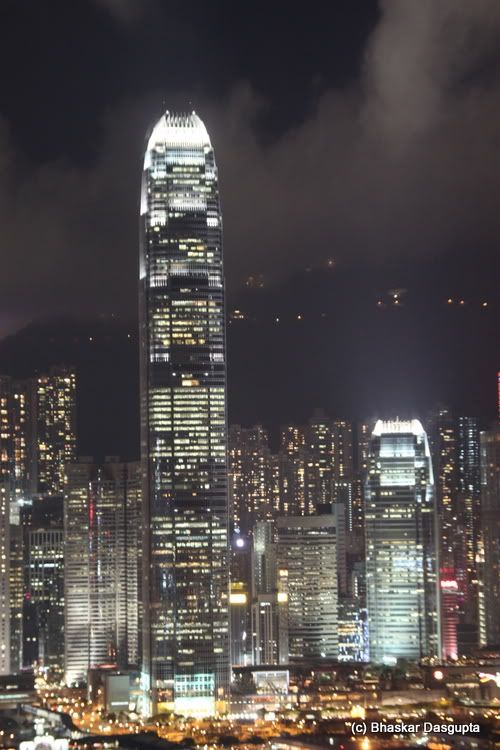 Panning right. The reflections are colourful on the deep oily water.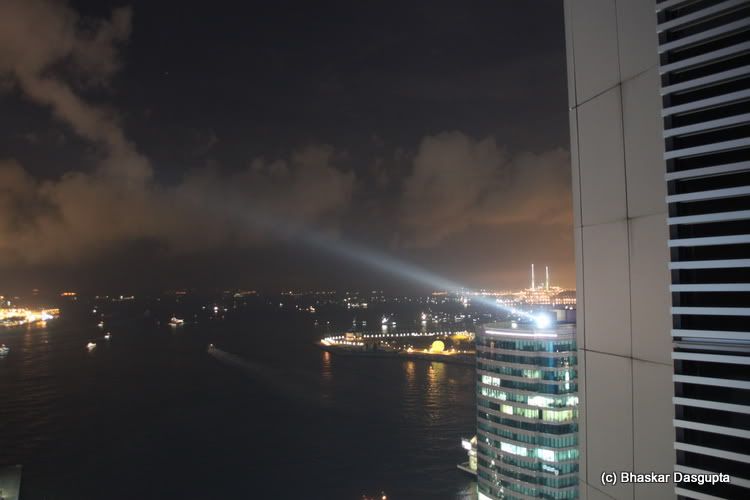 There's the searchlight.




Came down to the ground and peeked up.