While driving back home after visiting Bhojpur, I noticed this tiny temple so stopped to check.
The tree is wide and spreading over the temple. It has started to sprout leaves.


Looks like some animals have been using the platform as a place to rest and have dirtied up the platform.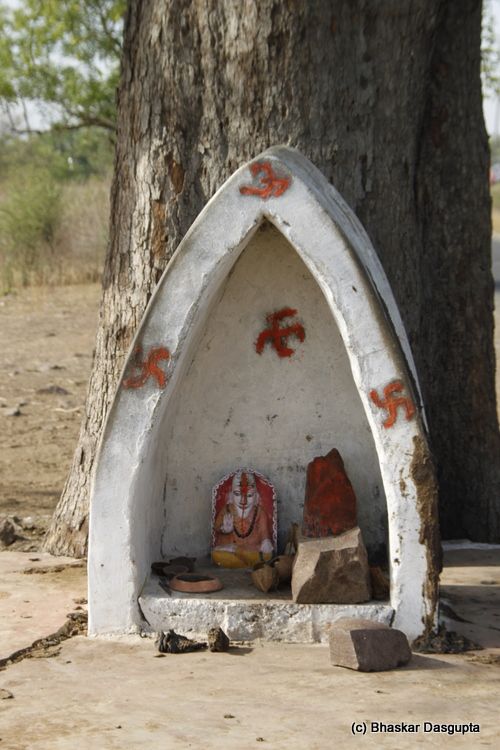 You can see the temple has been decorated by the Hindu Swastika.


Peering closely at the statues, the left hand side statue is one of Vishwakarma while the one on the right is of Hanuman. Vishwakarma is considered to be the Divine engineer, the architect. He is worshipped by craftsman, professionals, artisans and anybody who works with their hands or is in the professions. Its the beard which is the most important identifier for me.


Typically, one finds these prayer flags attached to the tree. This could be just because or some worshipper has tied this to the tree as a reminder for a boon which has been requested from the God. Once / If the boon is granted, then the worshipper pops back and unties the flag (or any other one). Interesting ways of keeping score. The idea being, a good turnover of flags is an indication of power of the temple and of the God.


Its just next to the road but not many houses around the location. A transient temple then?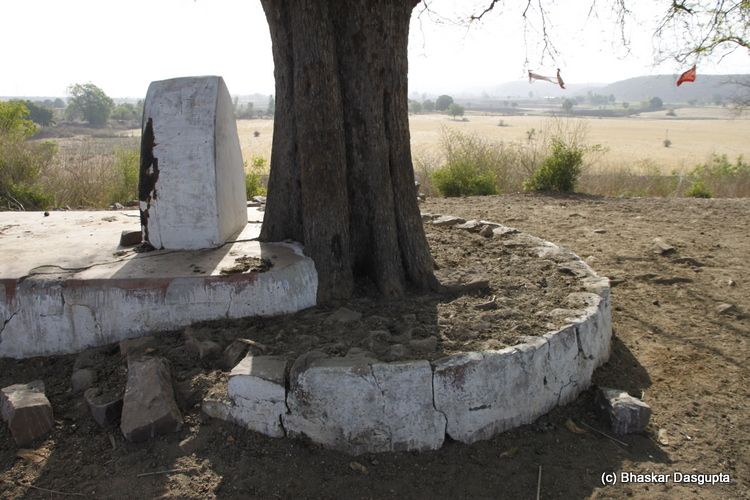 It has been built on top of this parapet kind of thing around the tree.


The land around is rather barren and as I said, not many houses around.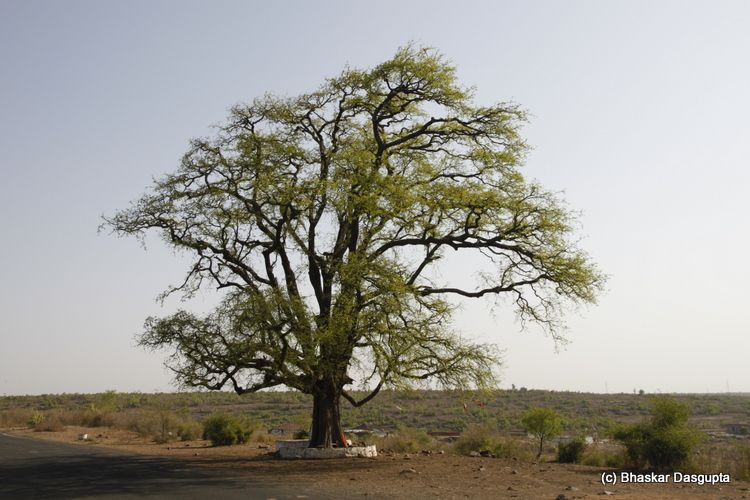 See what I mean about the tree? Lovely broad tree.


A place to sit and drop your cares away in the shadow of the comforting tree.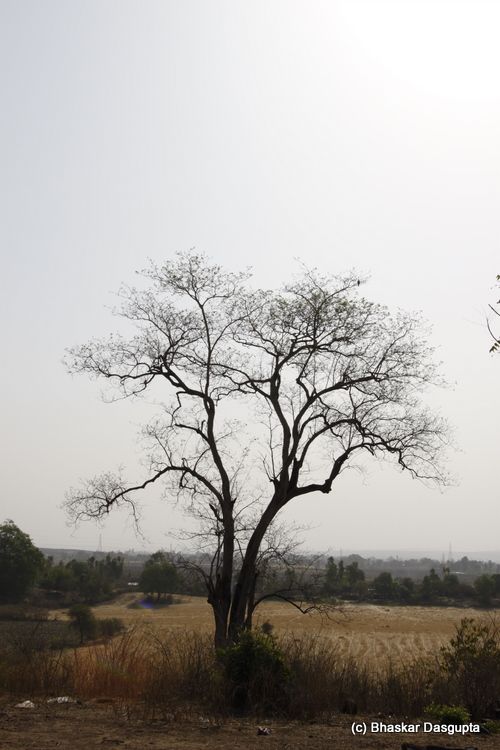 Another balding tree.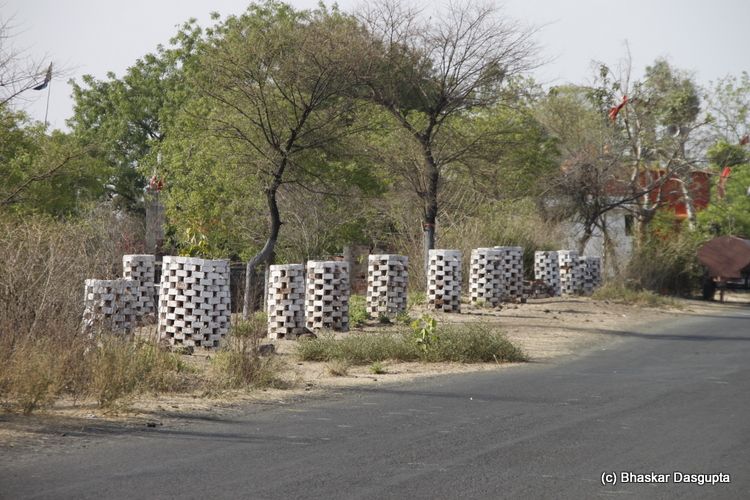 There was another temple behind but I didnt want to pop in there, not least because the level of moaning and complaining that was coming from the rear seat from the parental units was getting to be painful. Hence in the interests of keeping peace in the family, I left Bhojpur behind. In my next visit, I am going to try to visit Bhimbetka.