So I wake up and its the last day of my world wide tour, its a bit misty day in KL
Peer down at KL
Nice architecture
Lovely lovely green all over
So Ive got to get to that place, in the distance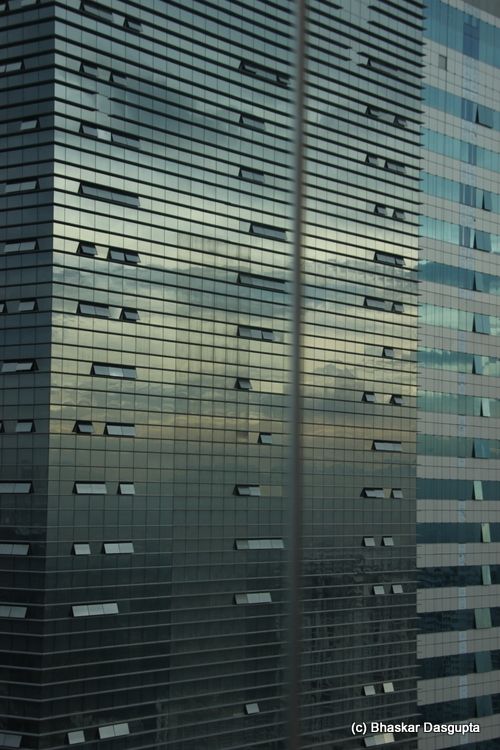 Lovely reflections
And lovely directions
Reach the station and waiting for the train
Here's the train..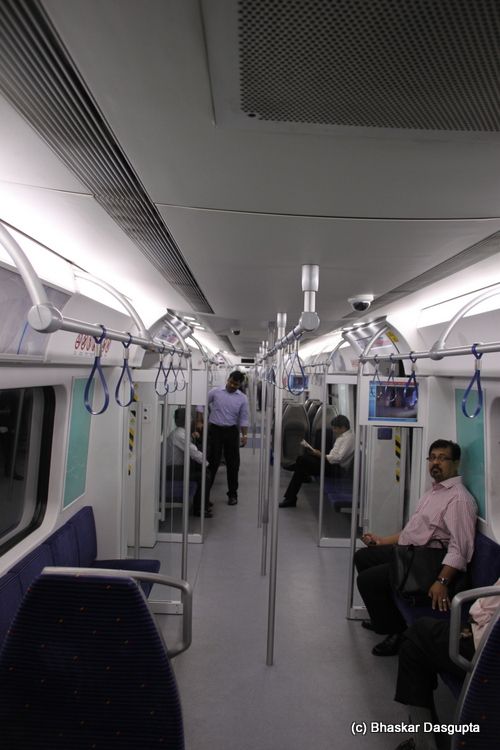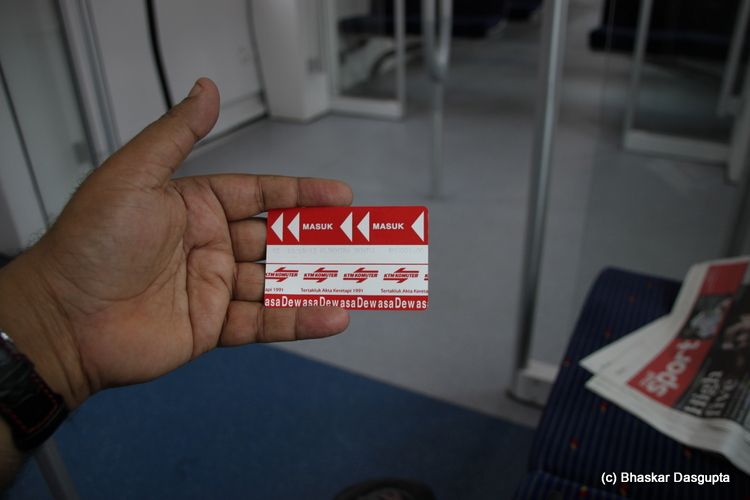 ticket ready
I climb on the train, lovely clean cool air-conditioned train. While I get a nicely illuminated map of the route.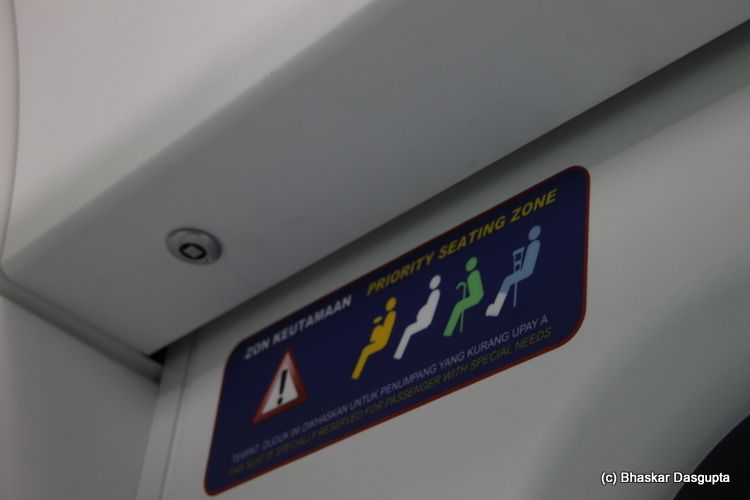 nice
Some of the buildings on the side of the road were brilliant. Look at this colonial era building.
Passing through some lovely stations
And minarets, and mosques and north Indian temples and south Indian temples.
An old old tank. Water tank..
A train shed at Sentul
We have moved out of the city now
I get out at Batu Caves station and see my idol right up in front, but why this bilious colour?
Monkey Food available, eh?
And a lovely gold painted temple
the cliffs behind the temple are tall, huge and amazing
I pop out and turn left to see the Hanuman temple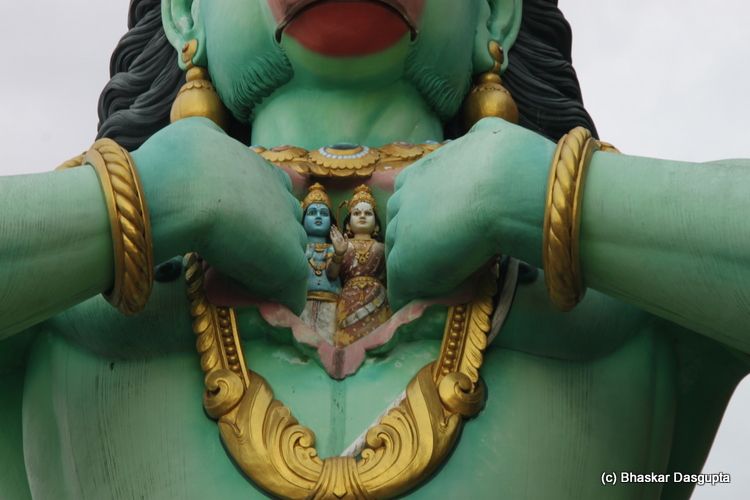 the famous scene is replicated…
Behind him, is the actual temple
you can make out the size of the statue by the plants growing out of the toes.
the cliffs are quite amazing, seriously
I was reminded of the scene described in the Sun Bird
Hello?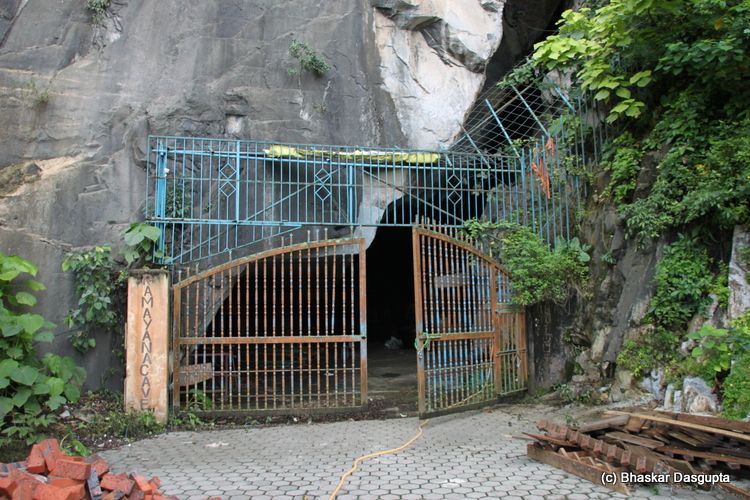 I snuck in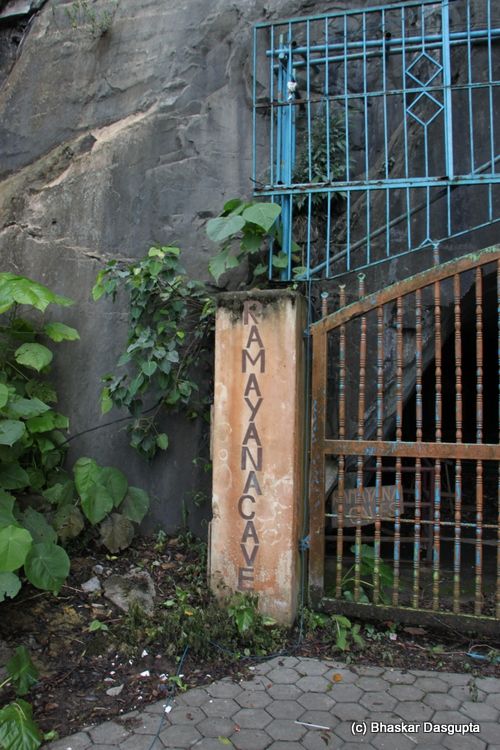 Ramayana Cave?
Curious
Some huge cracks up on the roof.
And the diorama in the right, looks like they are making it. And then I was chased out
peering up at the cliff face, it would be brilliant to climb this
I head back
the temple is really well decorated but why this bilious colour, eh?
And then this temple..
which is in front of this huge crack in the cliff.
this temple is really well set off
white sculptures against the gold painted top
See?
hmmm, no shoes, I am not going to go up
And then i see this fantastic root structure clinging to the cliff
and this mongoose looking squirrel
who runs off
Beautiful..
I walk down towards the main caves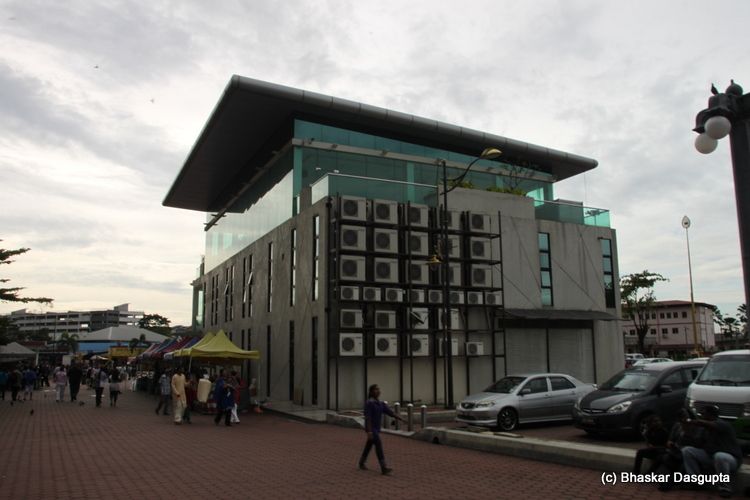 that's a serious number of air conditioning units
and some kind of a exhibition?
Another little temple
with some lovely koi carp swimming around
And then i turn left
And another little temple on the left, and when I look left, my jaw drops….