The School of Oriental and African Studies in London usually holds some very interesting lectures. While waiting to pop into a lecture, I took these photographs.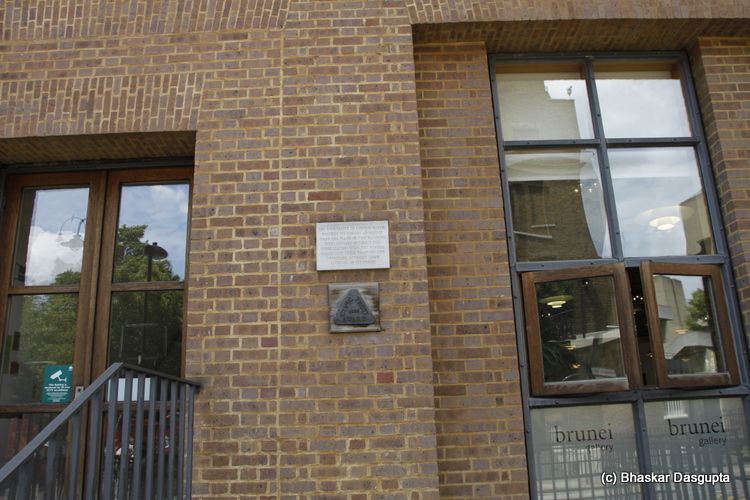 The Brunei Gallery usually has great exhibitions, but what is this?


Scratches my head. What is this all about? Looks like SOAS and the University of London were a bit naughty with the Russell Family Trust, eh? Fascinating. But they did get an award.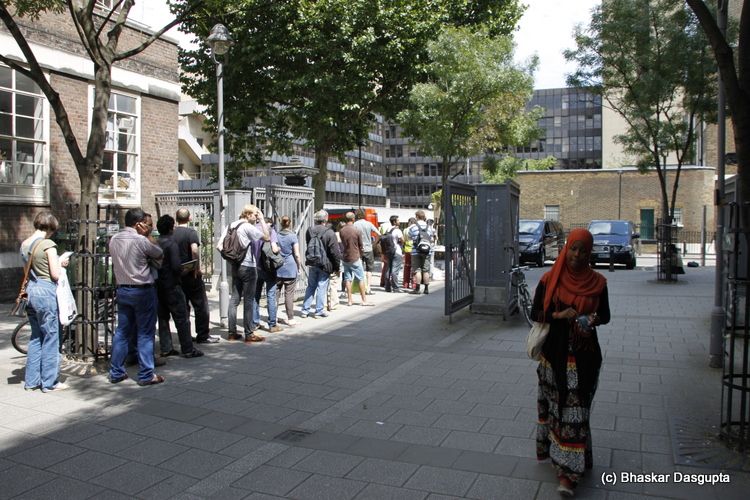 This is a queue to receive some free vegetarian food from the Hare Krishna cart. Fascinating.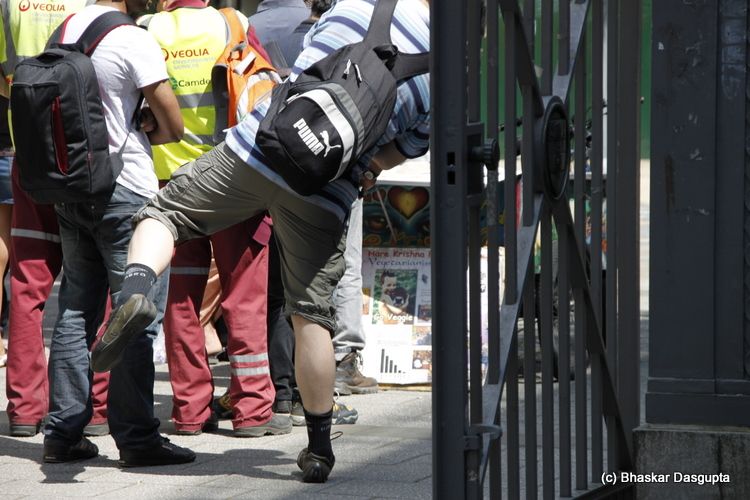 What is this chap doing?



The queue grew and grew, very popular, I guess.