The quire is an interesting area of a church. Its the area between the nave and sanctuary which has the altar. Curious name that, sanctuary, eh? Its meant for the choir to sit on finely carved wooden seats known as choir stalls.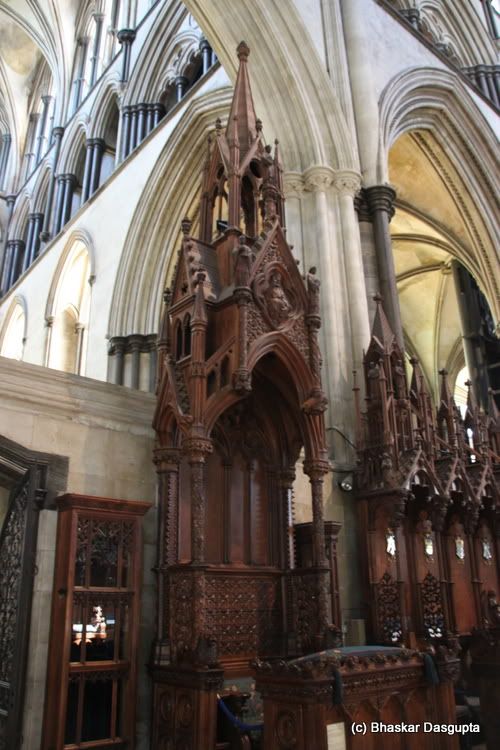 Here is the main seat, presumably for the bishop? Serious chair there.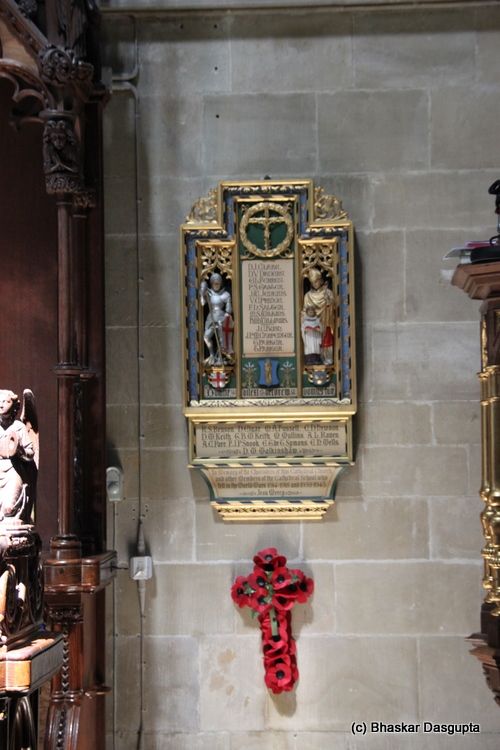 Even here we have plaques celebrating the military.


The seats have these highly carved angels. This one is banging on two cymbals.


The next one is playing on something like a violin?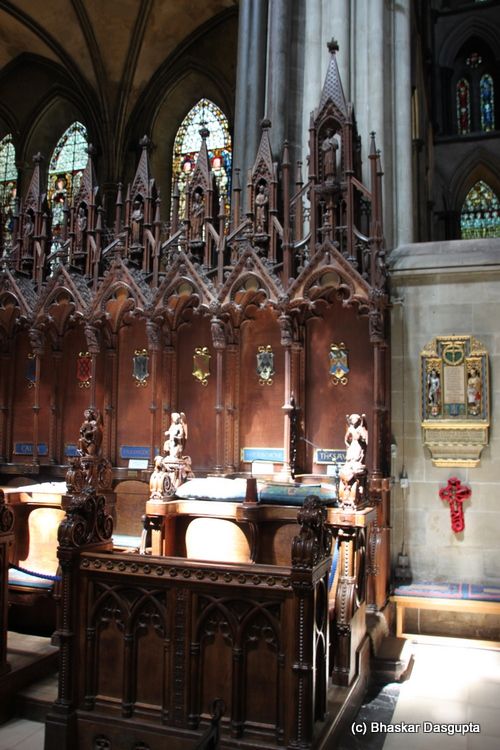 Each of the seats had this intricately carved roof with more statues. Absolutely brilliant. And a coat of arms.


Look down the seats. A huge huge number of seats with some extraordinary wooden carving. Can you imagine the time and artistry involved?


The pulpit.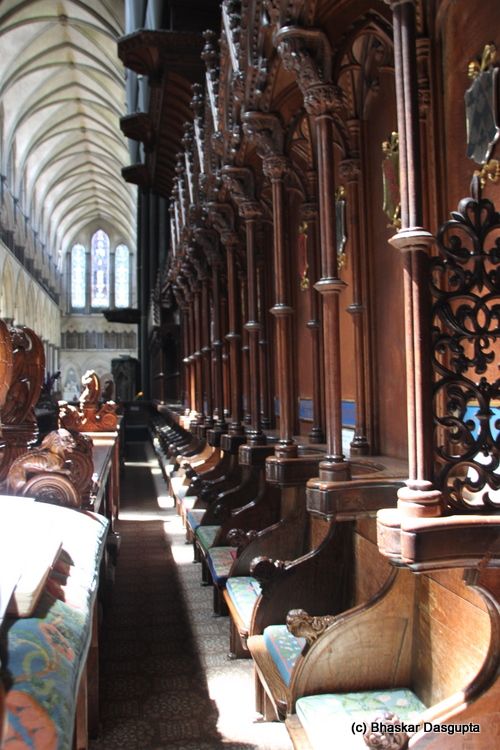 Looking down the two little aisles between the rows of seats.


I couldnt believe this looks so good. Beautiful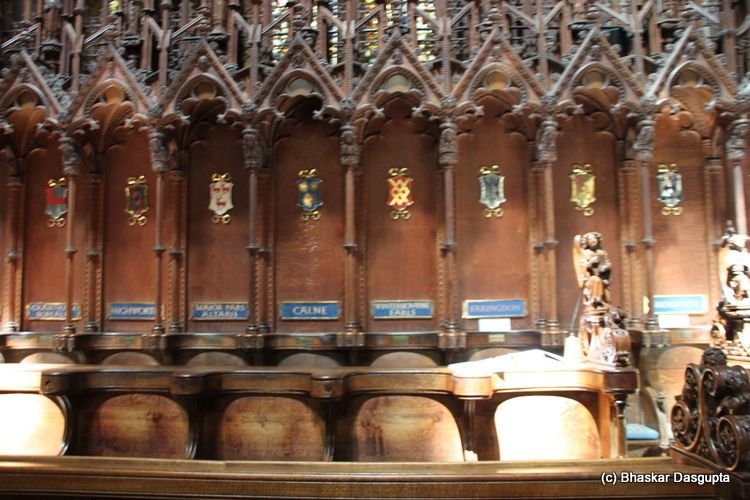 The seats full on.




And you can see the names of what I can only think are the lords and important families who owned these places. Amazing work.