Moving down now the South Quire Aisle, we find that this has more tombs.


Here is an excellent example, of an effigy dating back to the 15th century with this carved stone and granite canopy over it with lovely carved pillars and arches.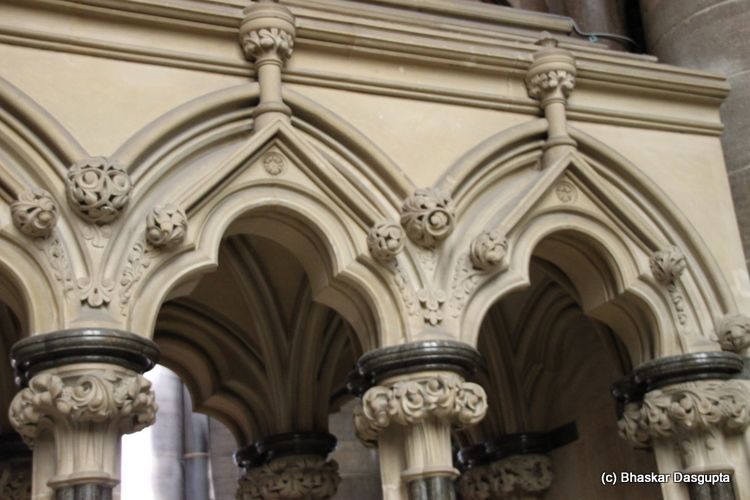 See the inside of the arches?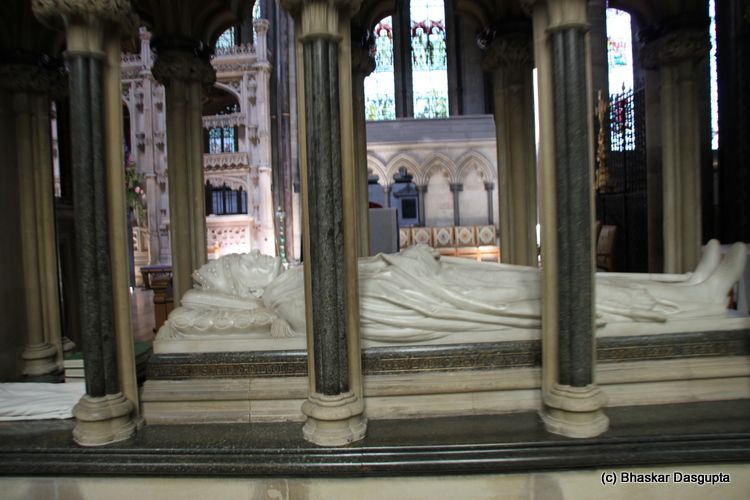 Here's the chap himself, Walter, Lord Hungerford. died in 1449 AD. Amazingly preserved and cool boots there mate.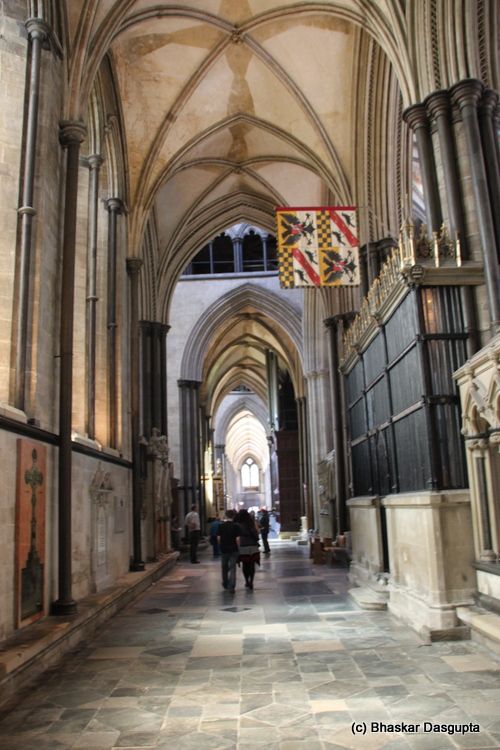 There was this banner on the wall, but I couldnt figure out what this was for.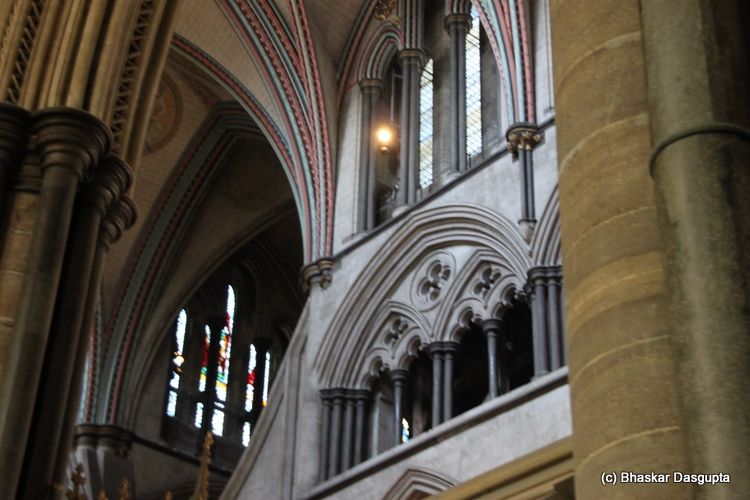 Even though it was bright sunlight outside, the lamps were lit.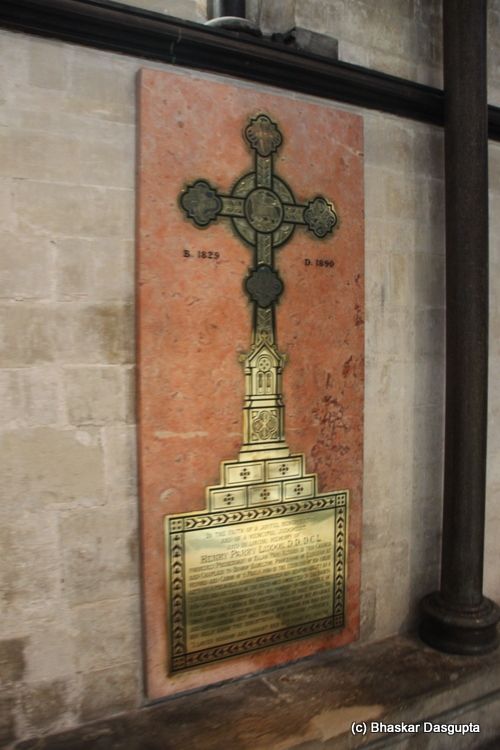 The memorial stone of Henry Parry Liddon. Curiously no date was mentioned. Also interesting is the faintly celtic cross on top.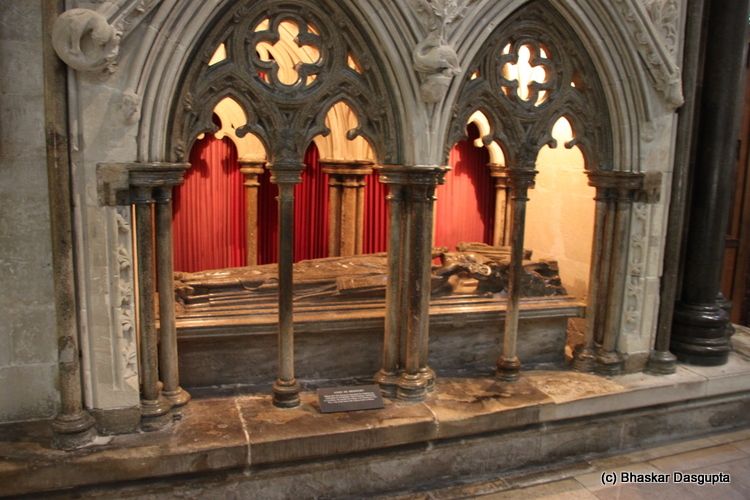 Another tomb, this time with a curtain at the back and lighted up. Hmm, I wonder why?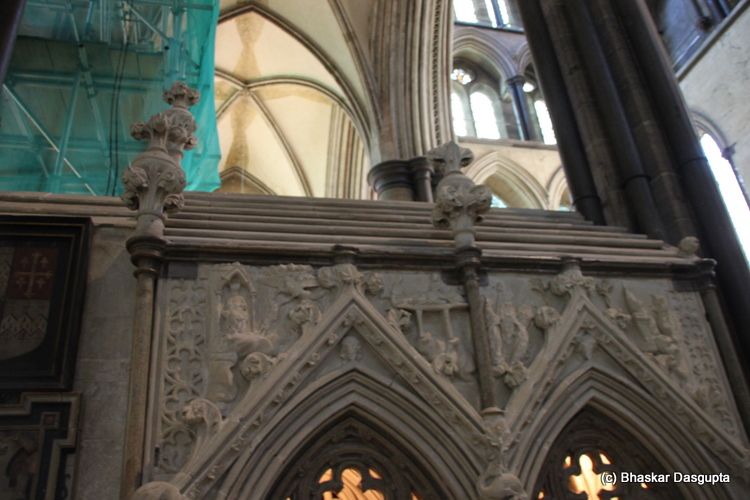 Made of marble, it has biblical scenes carved into it. Brilliant stuff.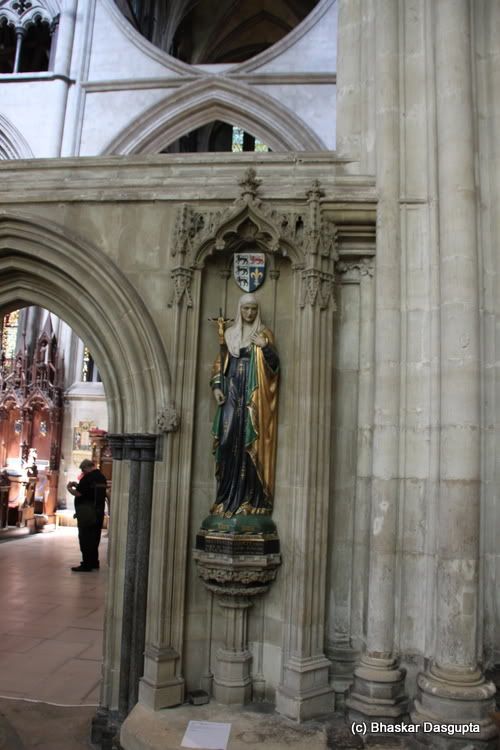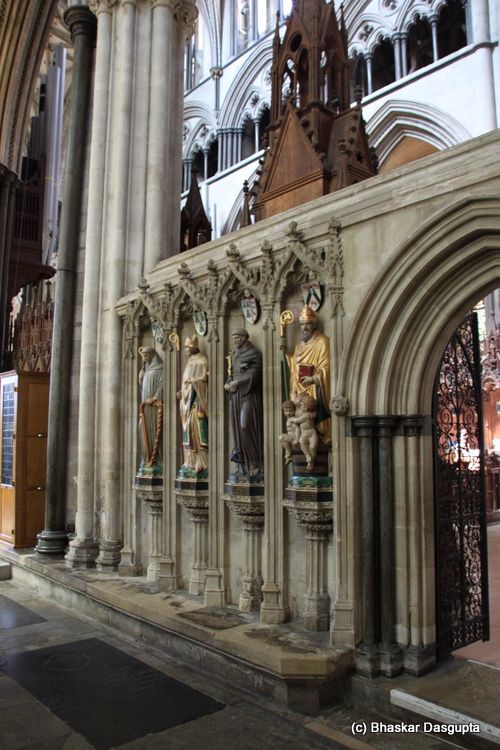 Then there is this absolutely beautiful panel of 5 statues, one on the right and four on the left, which frame a door which leads into the Presbytery and Quire.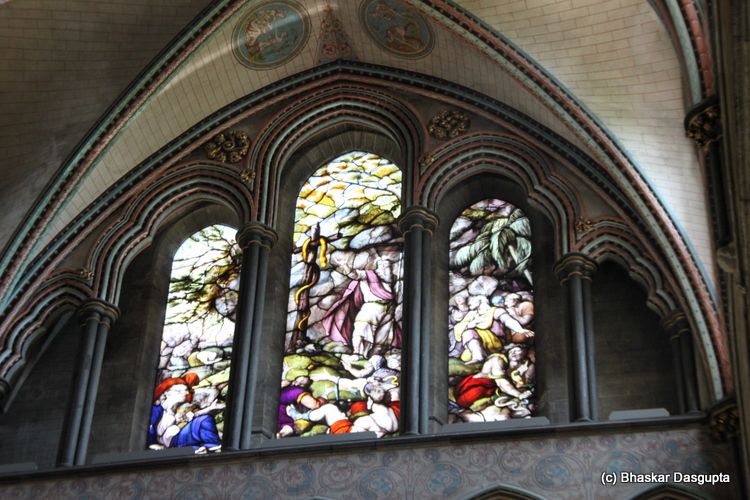 The stained glass window on top of the east wing of the central section.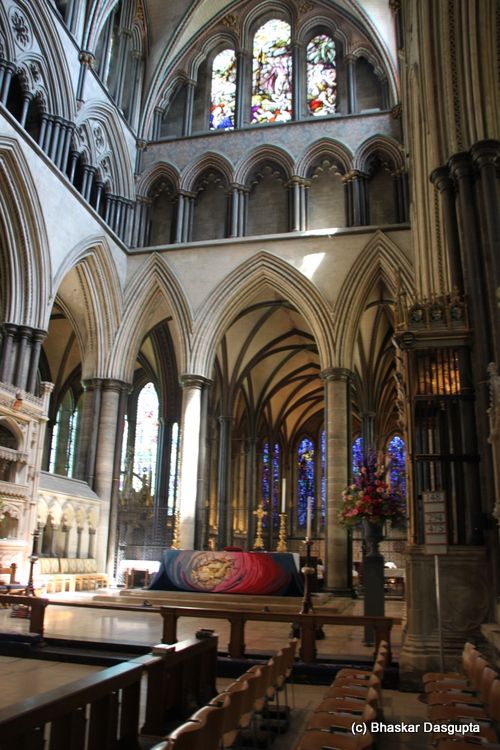 Peeking through to see the Presbytery. There's the main altar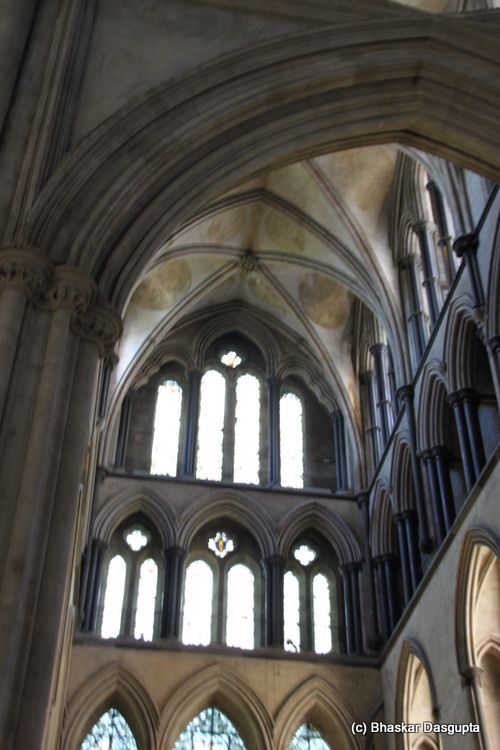 Looking up into the South Main Transept.


And looking down the South Nave Aisle. Now for the South Main Transept.