We started to walk back from the cathedral.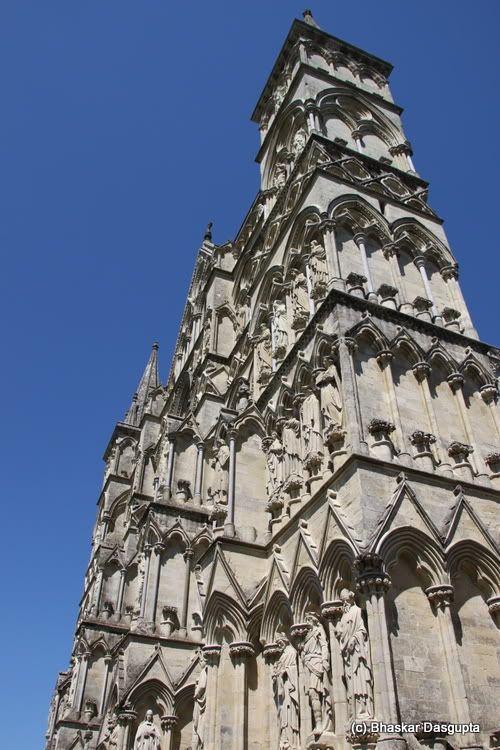 Emerging from the door and peering up at this lovely massive Western Facade with beautiful statues.


A restored statue looks a bit out of place compared to his neighbour.


A triple layer of statues.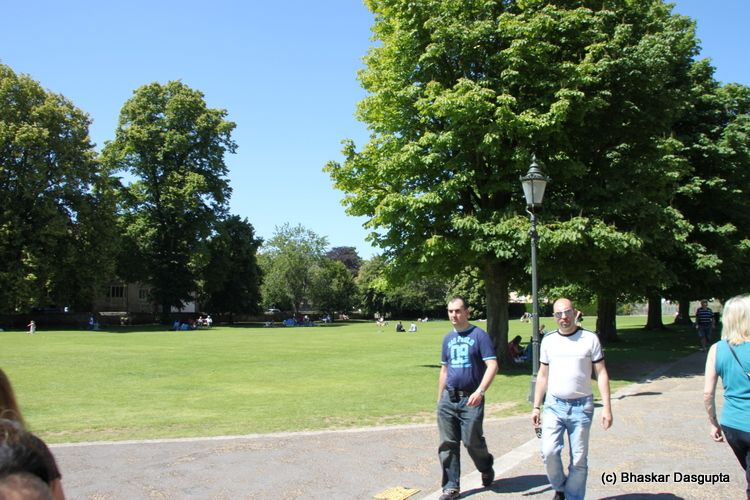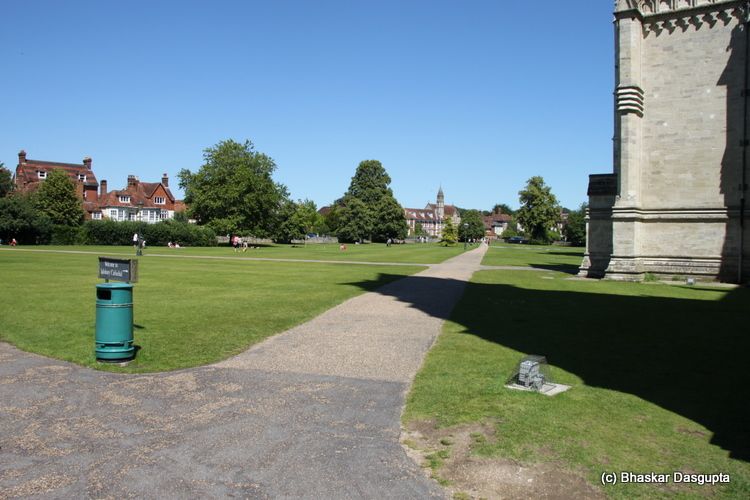 Its a lovely day, sunny and the grass is a brilliant green.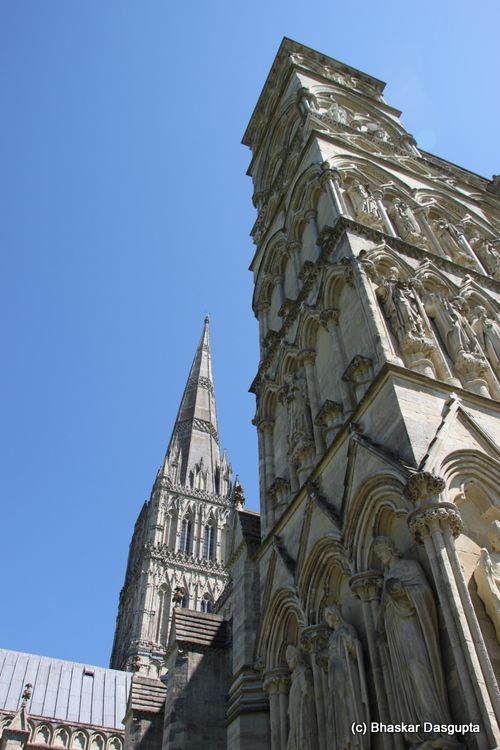 Moving towards the North End of the Cathedral.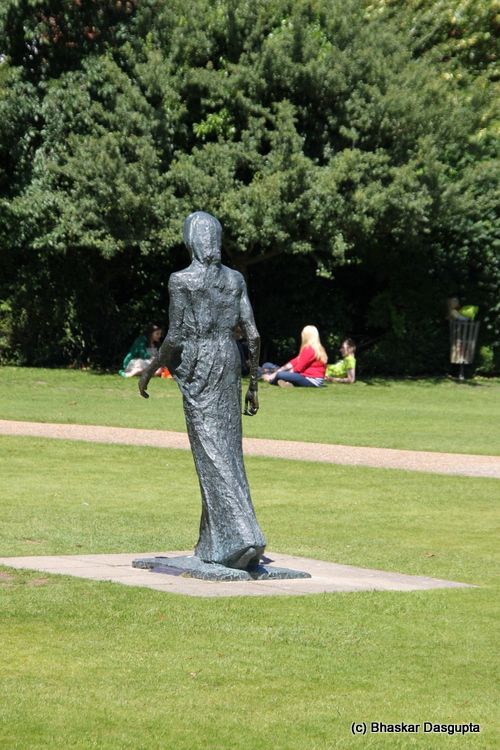 Its the walking Madonna. Lovely Statue, eh?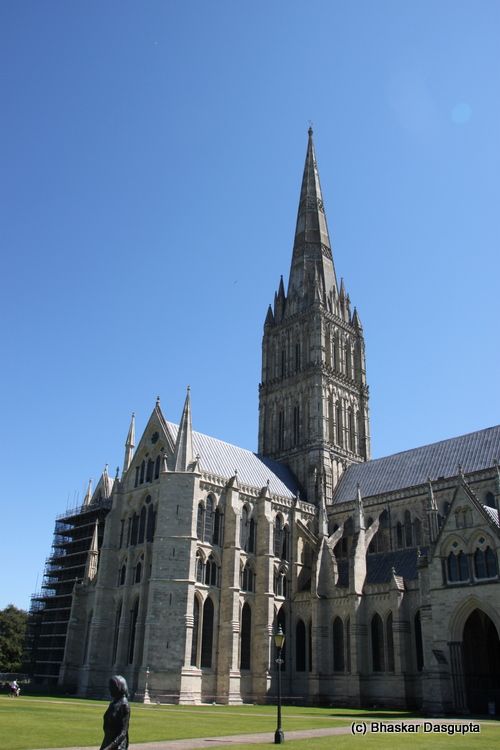 One final look back


People were laying about enjoying the fine weather.


No, another view at the cathedral. Very imposing. Huge!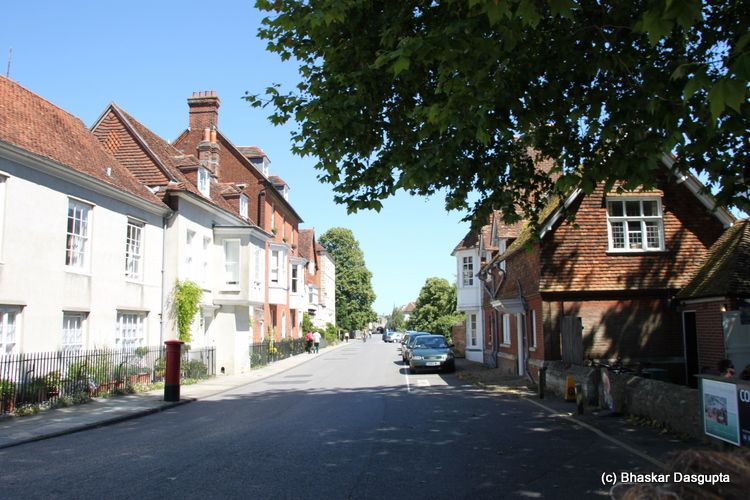 Streets were curiously empty. I would have thought it would be heaving.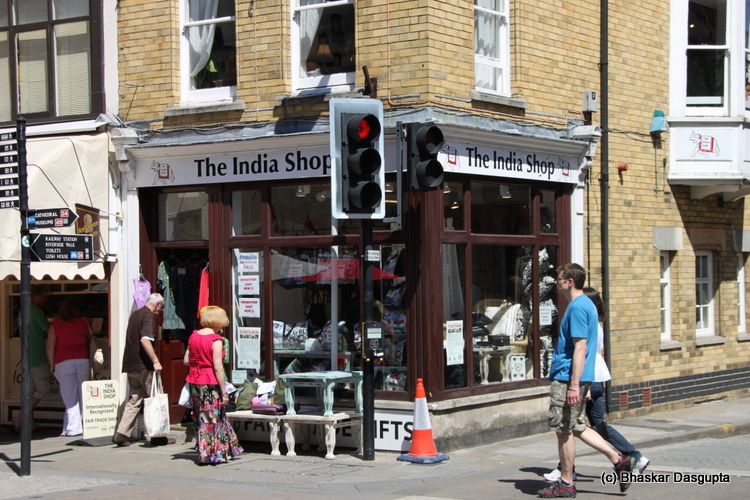 This is a priest's home I believe.




Nicely signposted.
Peering upstream of the little river.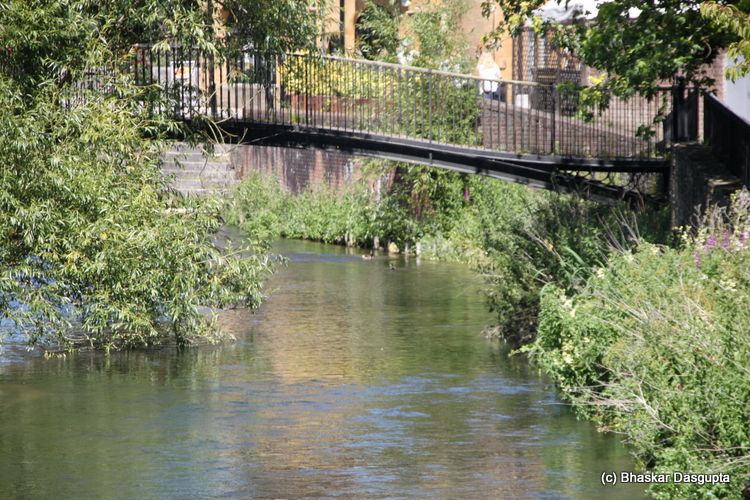 There is a really cool bridge upstream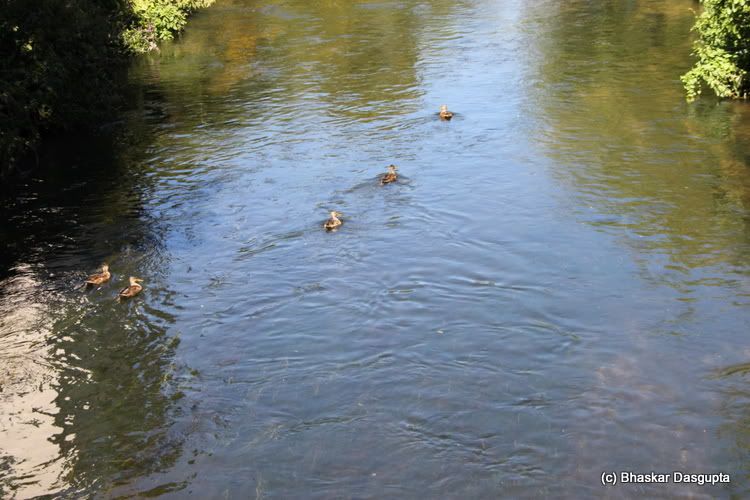 Long flowing water weeds under the water, this is the long flowing hair of the river goddess
The river isnt very deep, hardly couple of feet


The trees are leaning over the water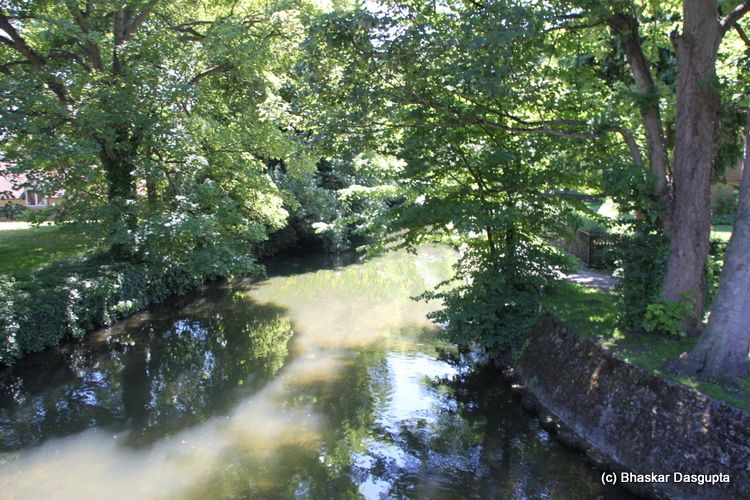 Beams of light piercing the water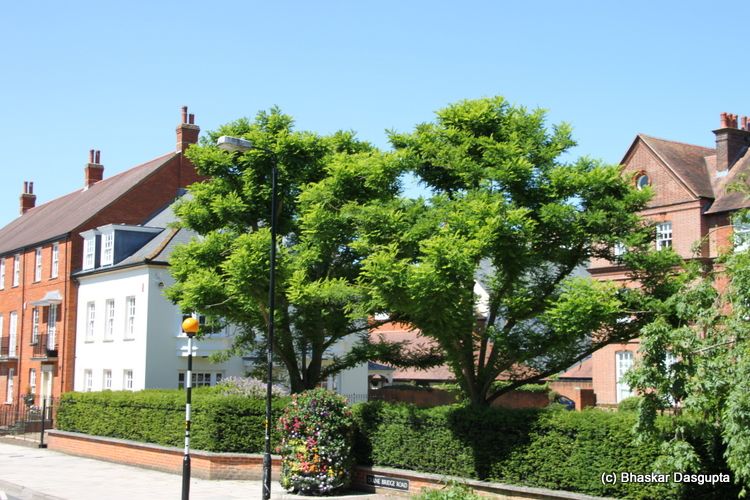 This was a lovely brace of trees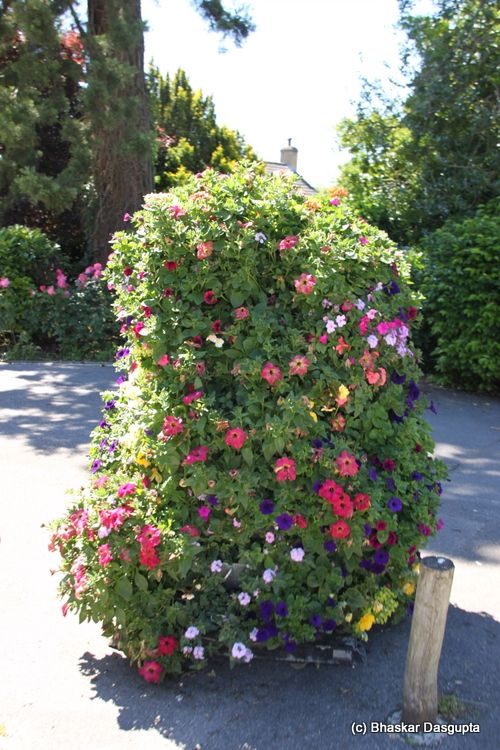 And I ended my Salisbury journey while looking at this lovely huge flower arrangement. Lovely place, Salisbury. I have to come down here and spend some quality time peering at the cathedral and this time with a detailed book in hand. Till then…