Right on the top of the east side of the building is the Trinity Chapel. It is a strictly utilitarian space and is quite attractive and thought provoking because of its simplicity in this sea of magnificent tombs and decorations.
The usual tall stained glass windows.


And a damaged grave in the middle.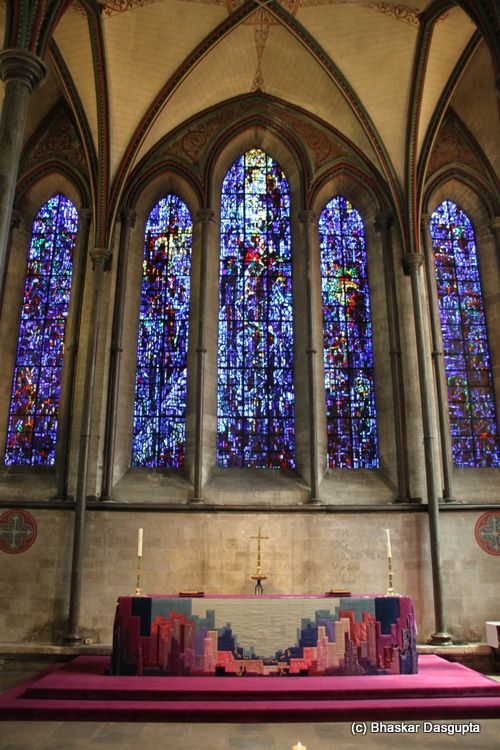 With a simple altar and a beautiful altar cloth on top. Nothing fancy, two simple candle sticks and a simple crucifix.


This is a really ancient tomb, but nothing that tells me who does it belong to!


Looking back down the entire cathedral.


Hello, what do we have here? This is the top of the South Quire Aisle.


With a tomb in the front. It is supposed to be the original tomb of St. Osmund, Bishop till 1099. He built the first cathedral at Old Sarum.


But this is an extraordinary tomb.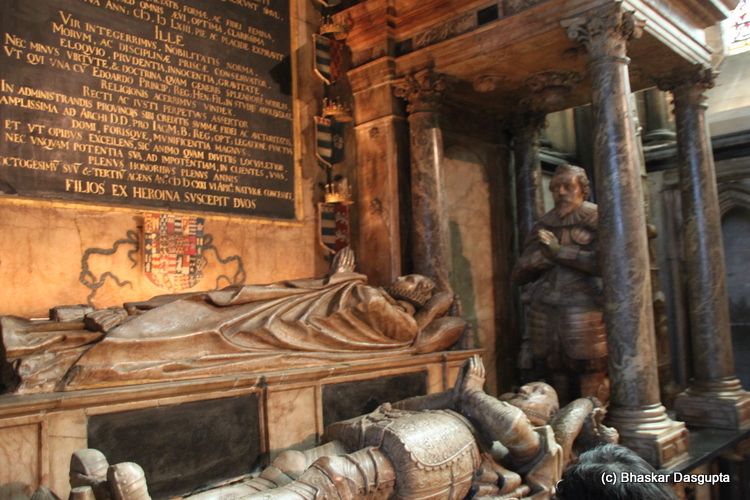 With these giant effigies around the tomb.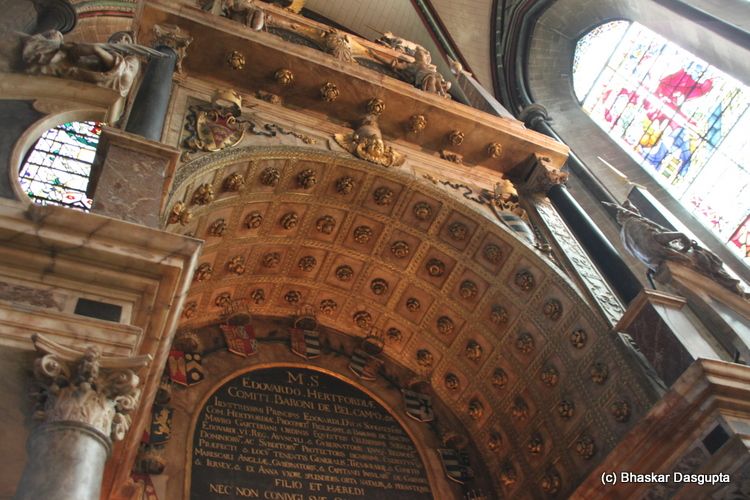 A giant arch surrounded with heraldic crests.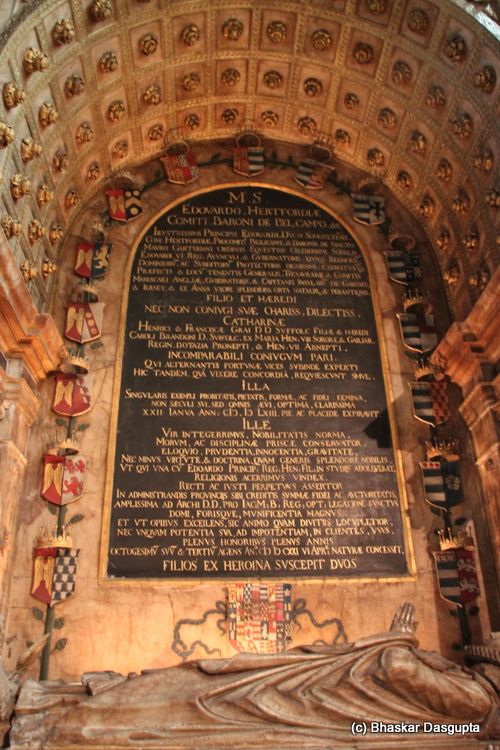 And then this huge inscription in Latin.
The entire thing is aweinspiring.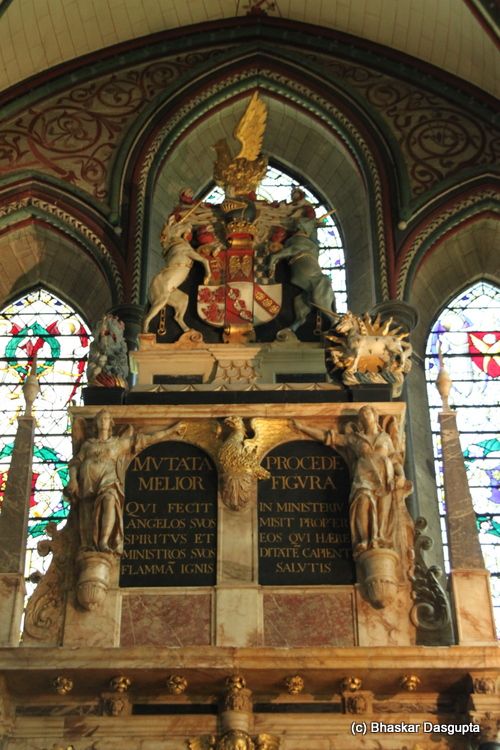 With several levels of decoration. Massive stuff.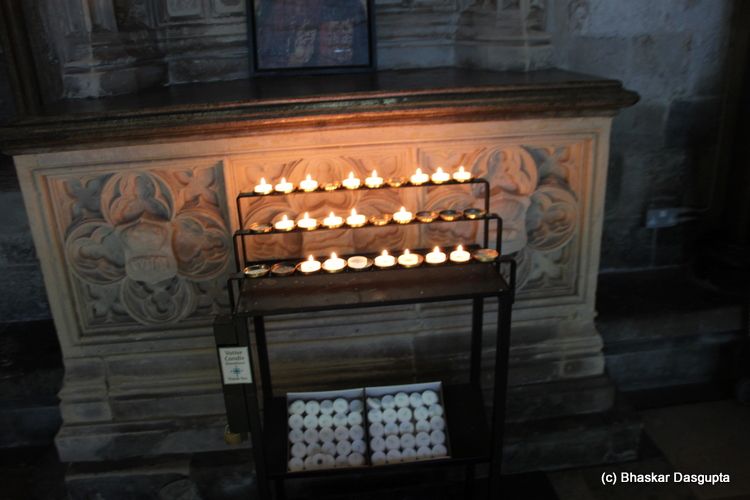 Another extraordinarily beautiful tomb.




And the light shimmering through the beautiful stained glass windows.