Annie and Badri popped over with Henry, their greyhound that they have rescued. These greyhounds have a fairly short life and are destroyed quite mercilessly as soon as their track days are over. Very sad. If you look at his eyes, you will see what I mean. But very creditably, Annie and Badri have rescued one of these lovely animals. Anyway, I have been nagging Annie to bring him over so that I can fuss over the doggie. Here are some of the photographs of his visit to our house. Thankfully, it wasn't raining, so he got a chance to stretch his legs.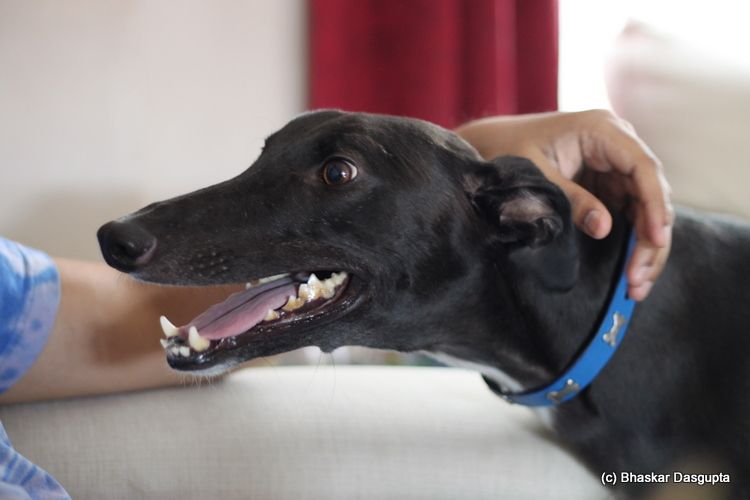 See the shape of his head, now that's a barracuda in dog livery.


That pointy head and the slightly scared eyes..


Watching mommy to see what she will do.


Mommy doing the needful with the poo.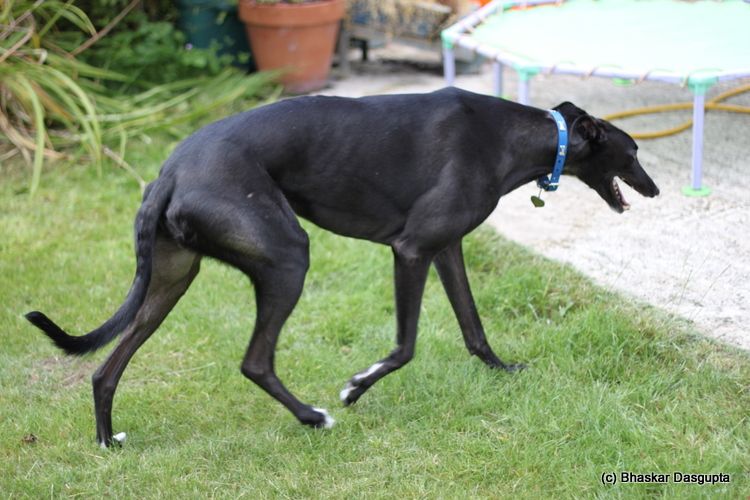 Getting petted and made a fuss over.


Just look at his eyes, lol. Very happy.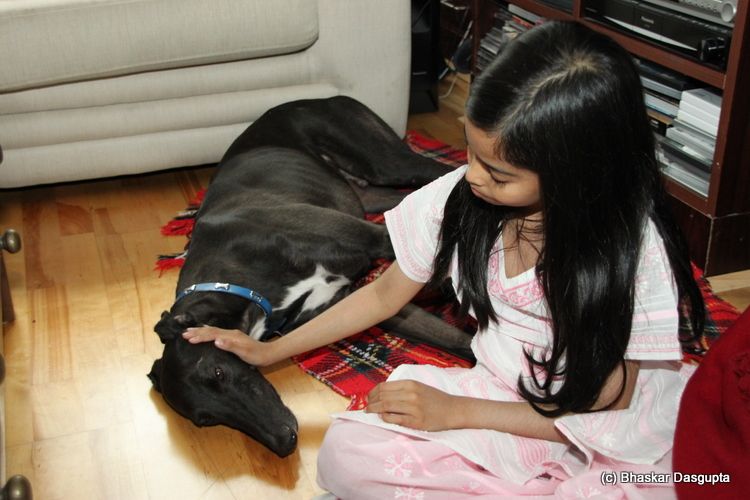 And now feeling sleepy. Then we decided to take him to the green outside the house.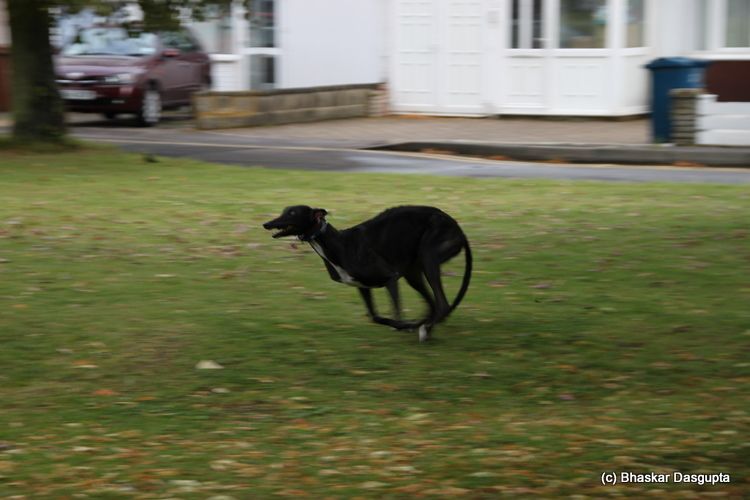 You can just see how amazingly fast he is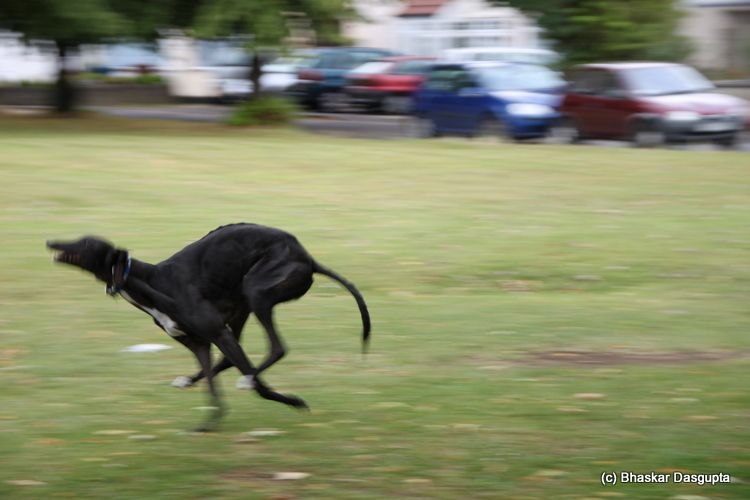 Blur, just a blur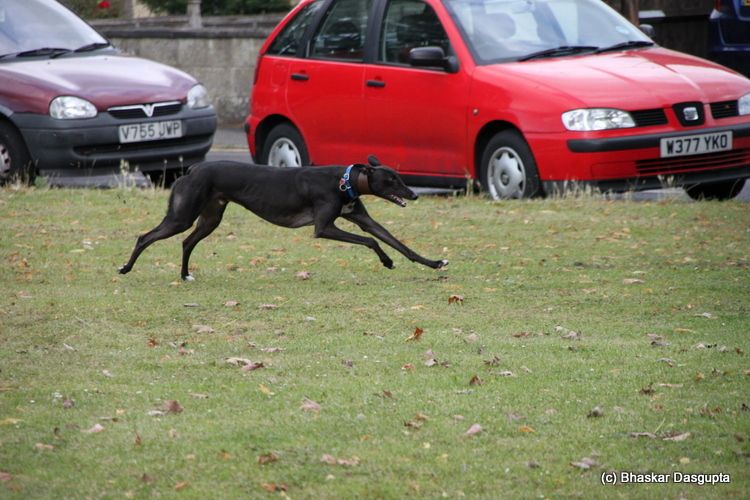 Running in gay abandon


Must be some kind of a doggie thing, shaking all the bits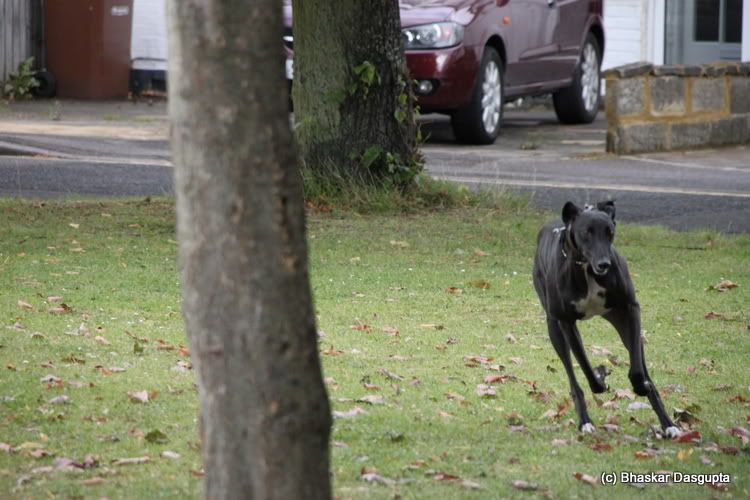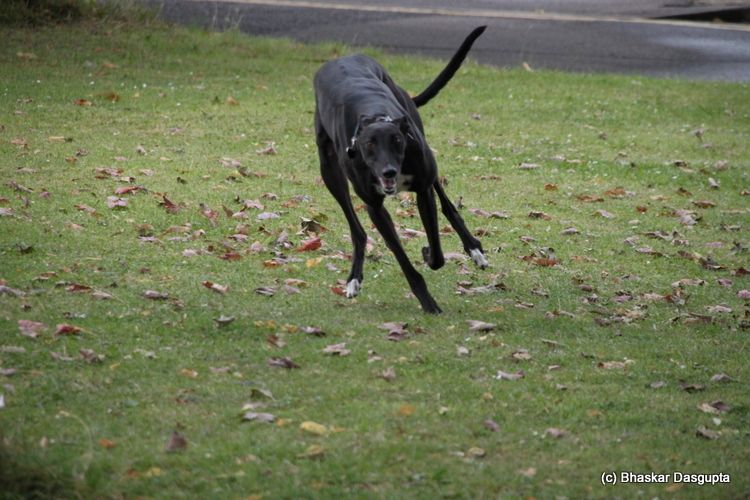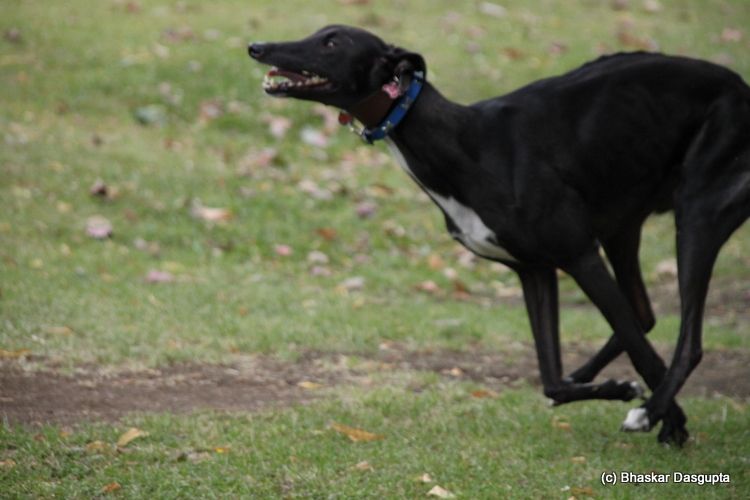 A set of 4 photos showing how well he moves.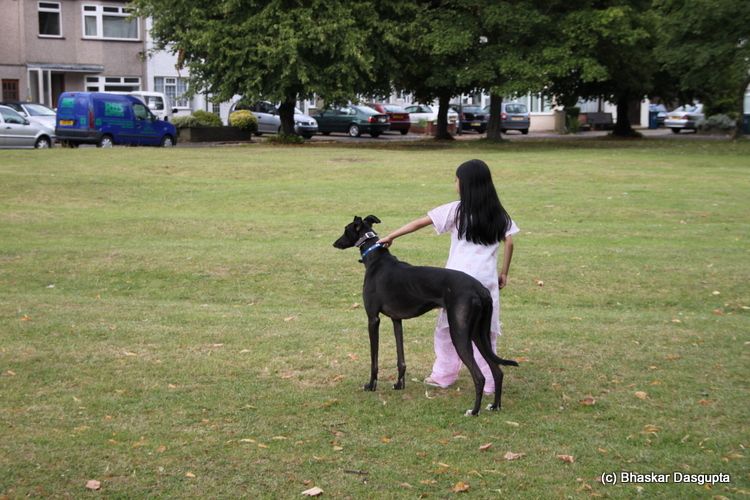 He moves so gracefully and fast, its extraordinary.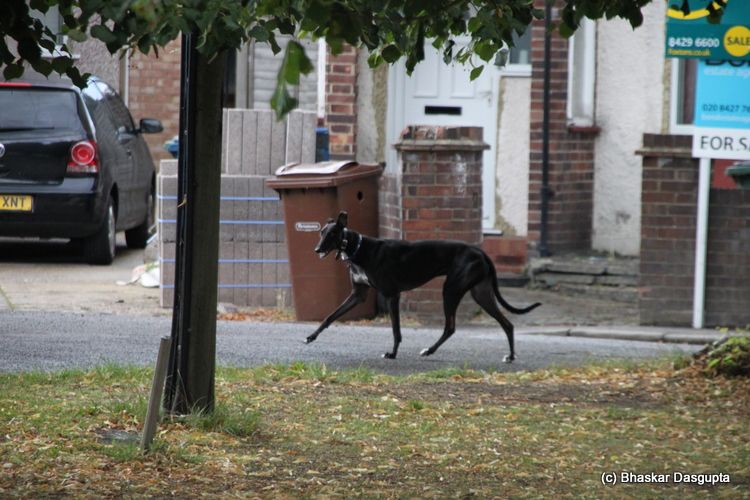 Then we went for a walk on the road.


Coming back.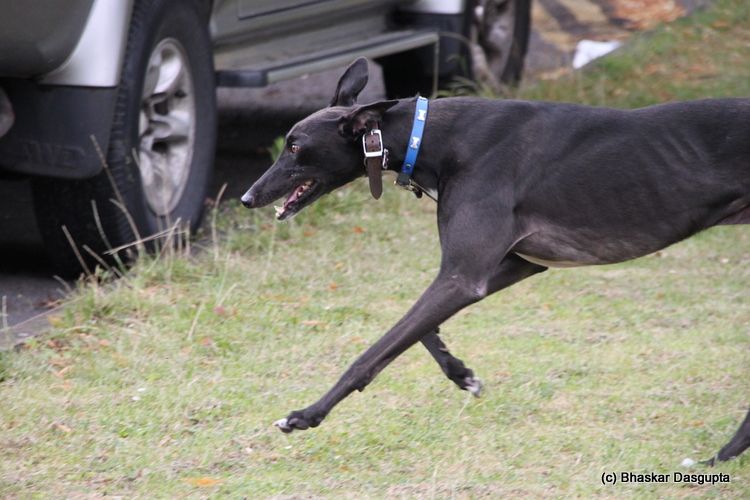 Those eyes are piercing, this is a highly trained sports dog. Not a lap dog, you can make it out with the determined expression. Good stuff.