After the North Transept, we move into the North Quire Aisle. This area is perhaps one of the most interesting areas.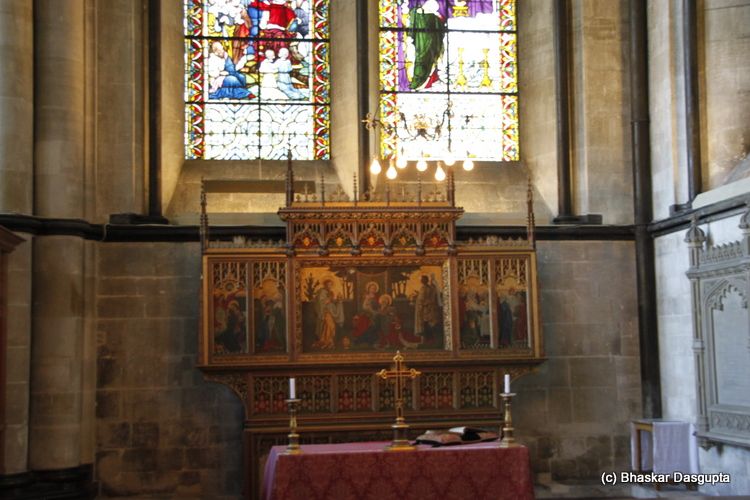 Simple in its decoration, but the panels are richly decorated and the windows, well, they look brilliant as always.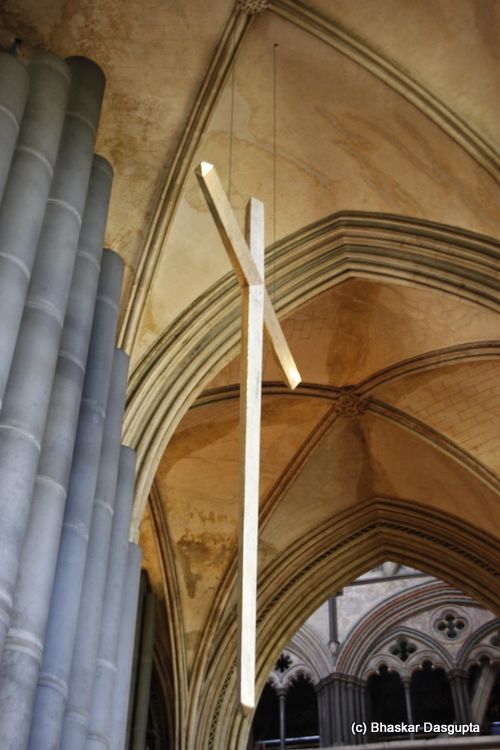 A wooden cross hanging next to the organ pipes
Looking up at the central structure above the crossing.


A tomb whose provenance is a bit disputed. Dating back to 1463.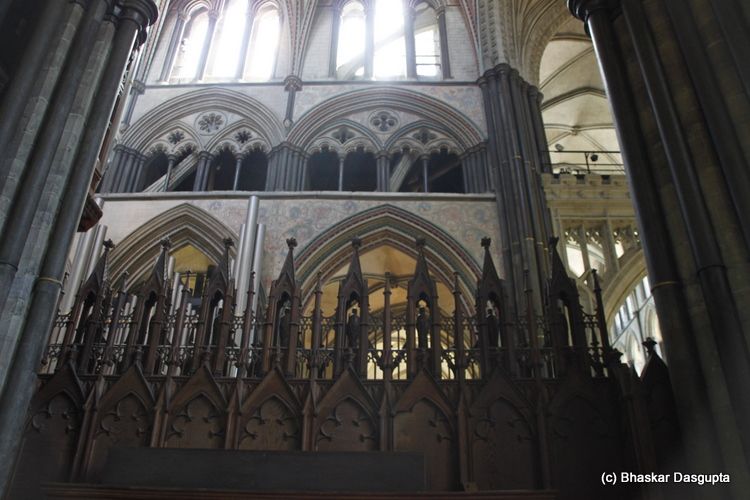 Peeking over into the Presbytery. You can see the organ pipes peeking over the wooden structures.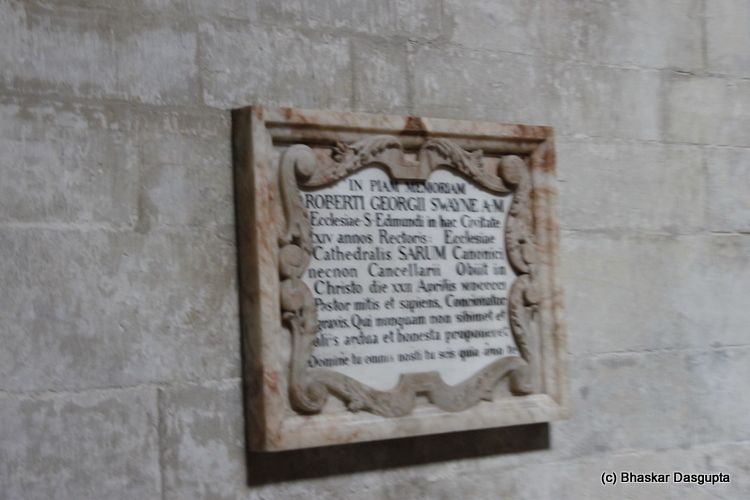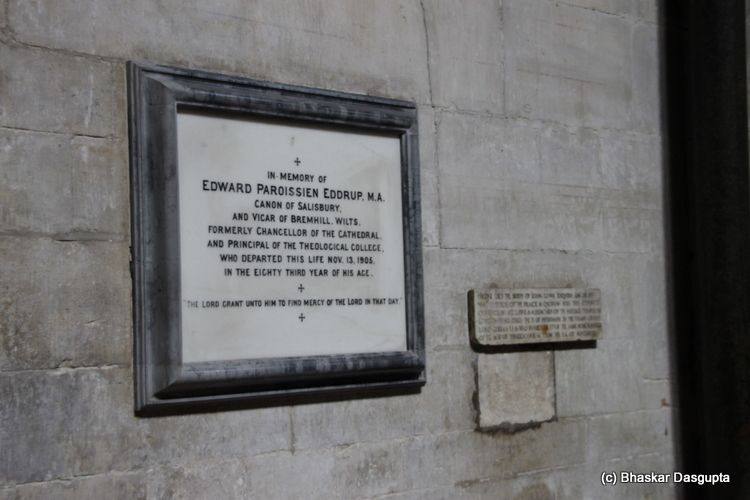 The walls are full of these ancient plaques and grave stones and memorial notices and and and. For such an ancient structure, that's what you would expect to see.


George Sydenham, Archdecon of Sarum, Chaplain to King Henry VII and King Henry VIII, died in 1524. The ribs can seen,the chap could have done with a good meal, but presumably this was to show piety and sacrifice.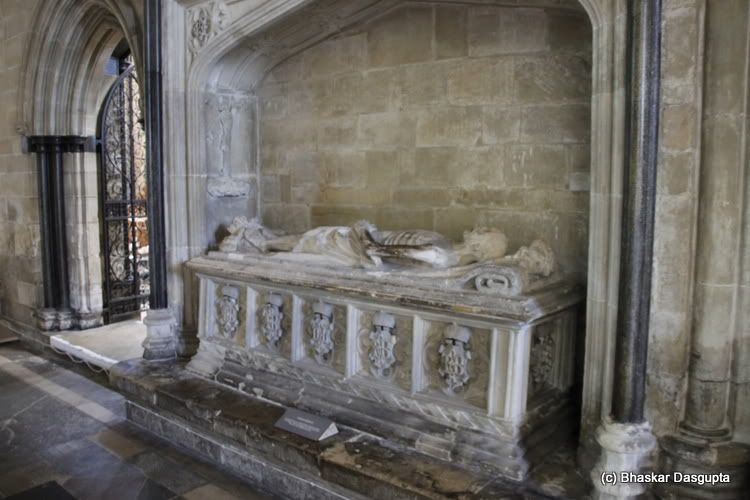 Thomas Bennet who died in 1558.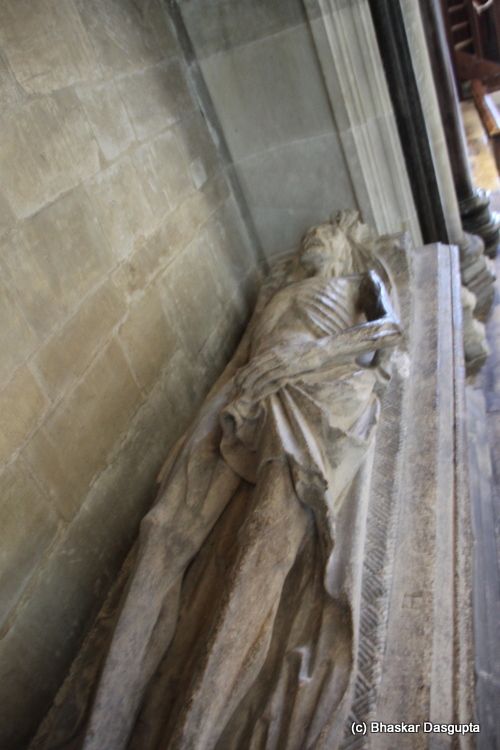 The sculpture is very life like, showing a gaunt skinny man. Quite curious, compared to the other effigies on the other tombs. Extraordinary.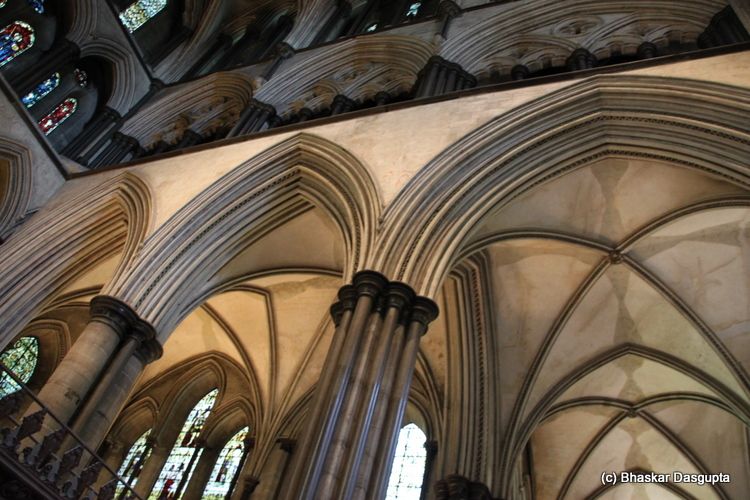 Peeking into the Presbytery again.
On the top of the North Quire Aisle, we can see this extraordinarily beautiful structure. Not sure what this was for, seats?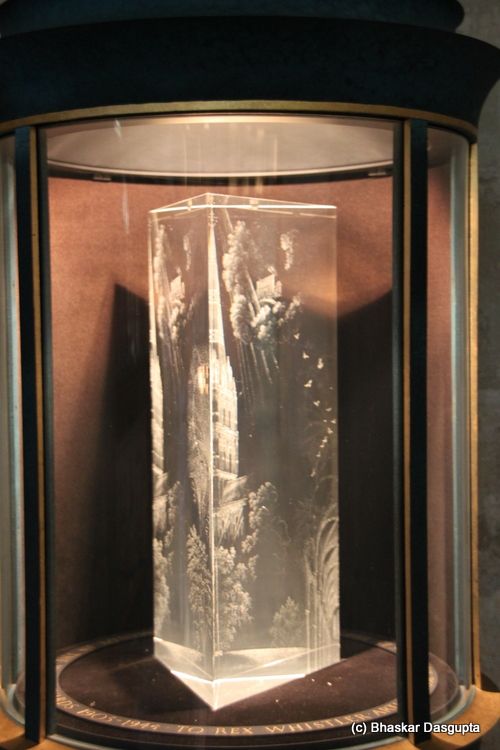 This glass prism was kept on a rotating base in a niche in the wall. Extraordinary work.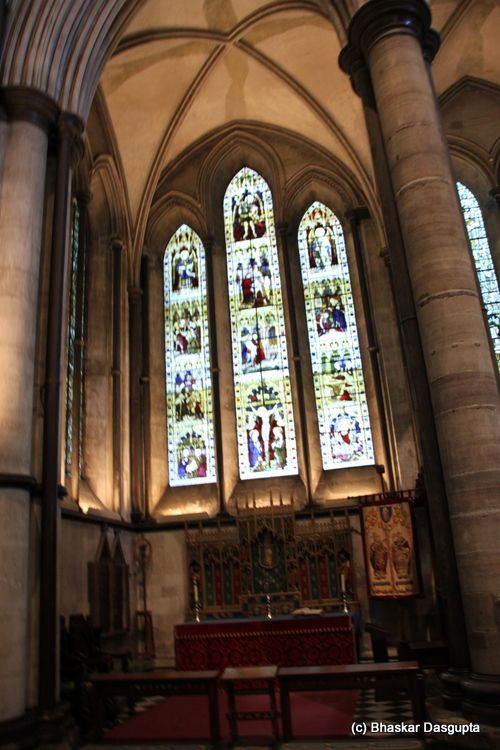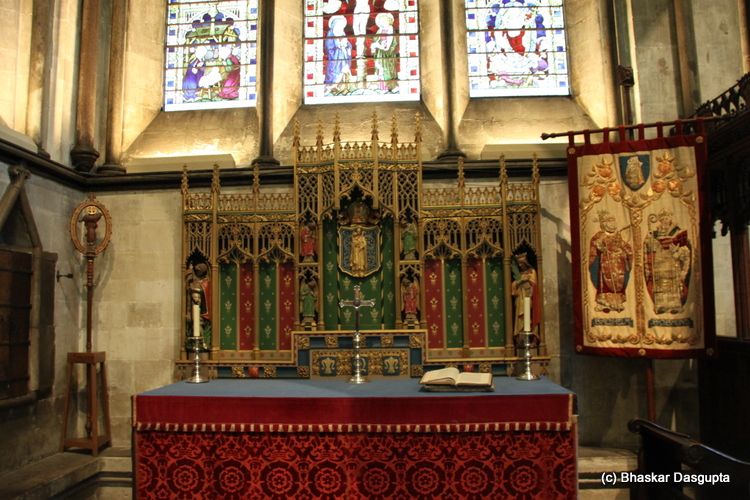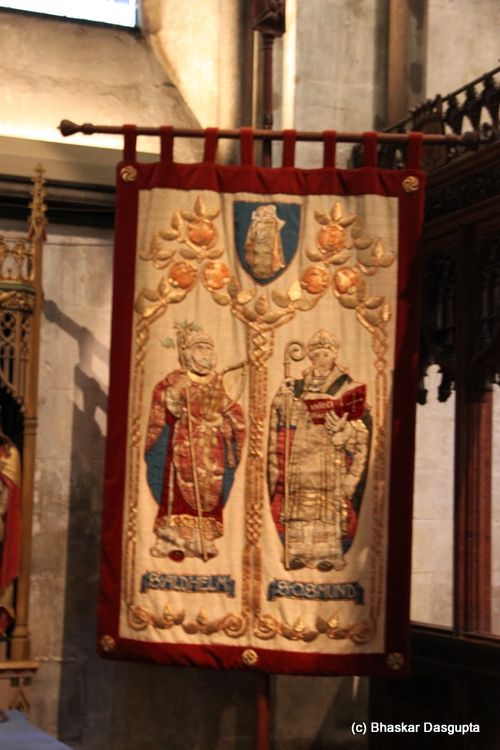 Another chapel. The tapestry is beautiful.


Peering up at the roof. It is simply breathtakingly beautiful.




Another section of the Presbyterian wall.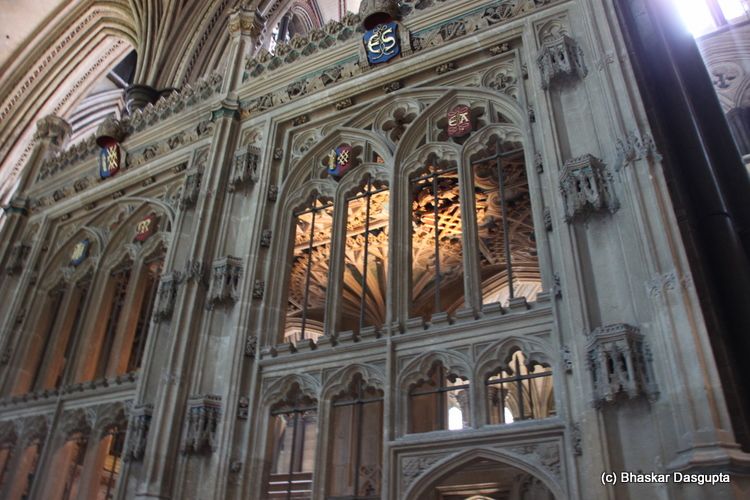 Another section of the Presbyterian wall.






Two lovely windows.


Two ancient chests. They look like they are from the 13th century.


Effigy of Robert Bingham, 1246.


For a sculpture which is now more than 800 years old, its extraordinarily well protected and preserved.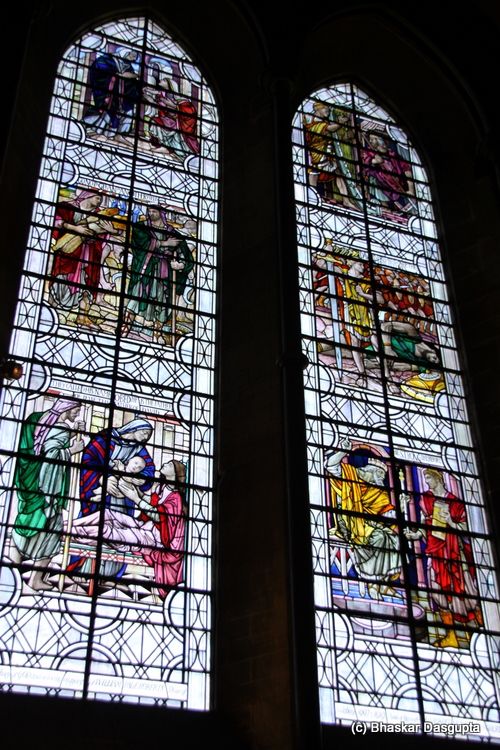 One of the lovely stained glass windows.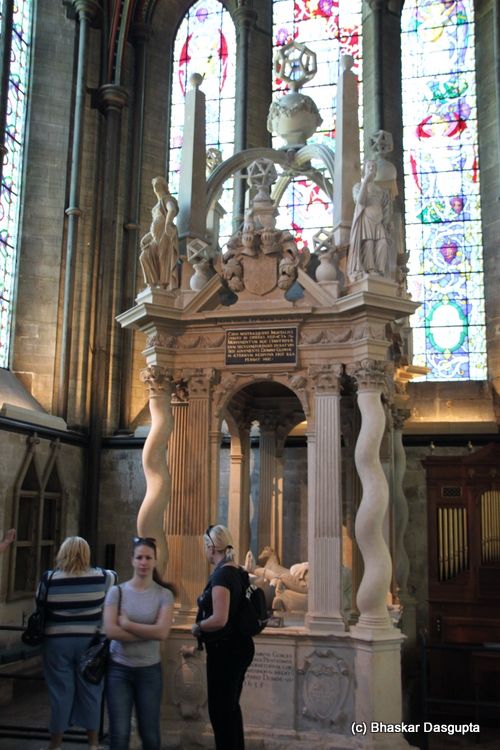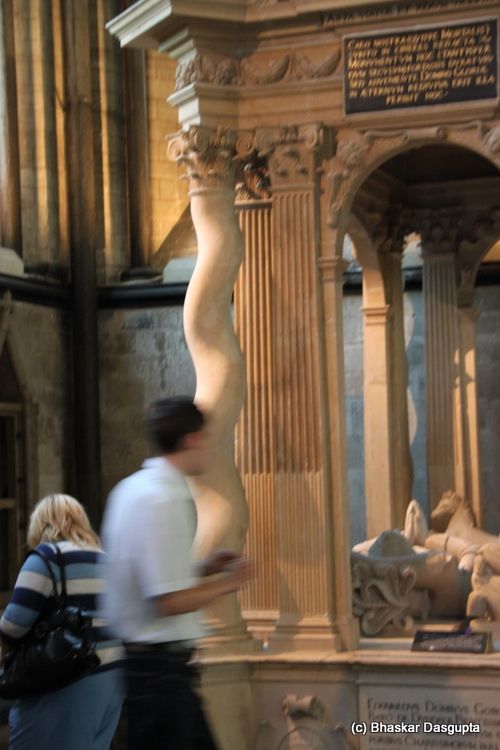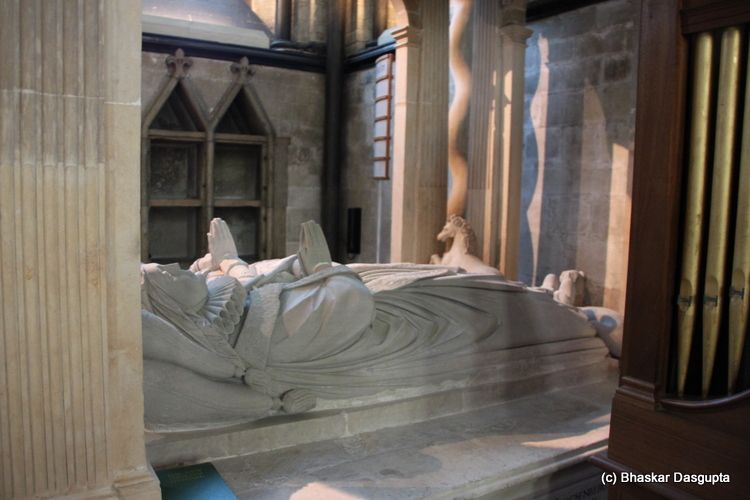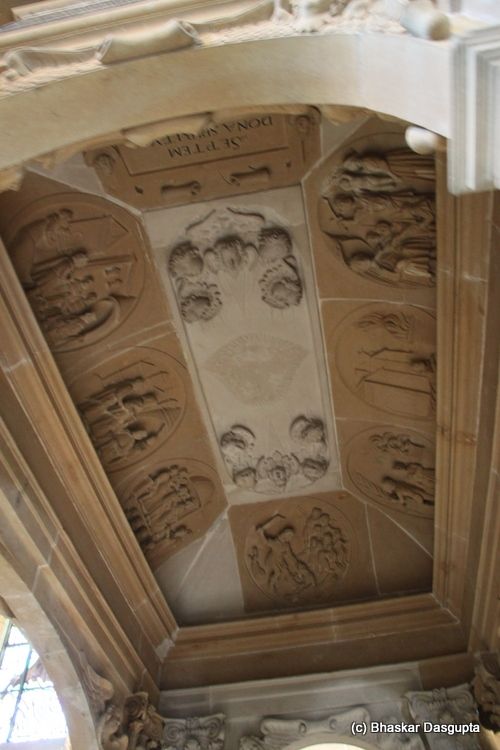 The roof is also full of decals of scenes of the deceased.


This tomb reminds me of Bernini's sculpture in the Vatican which rests directly above St. Peter's Tomb. See this? This is beautiful, lovely, graceful. I never expected to see something so complex and beautiful in here. Its the tomb of Sir Thomas and Lady Gorges, the tomb was completed in 1635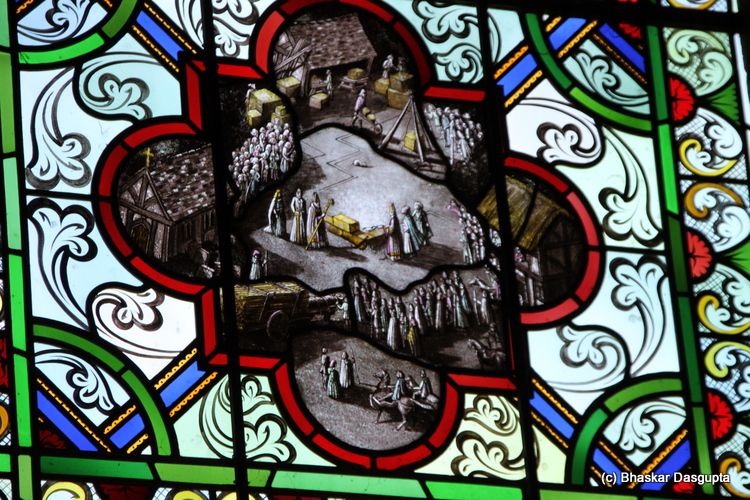 Can you imagine making something this intricate in glass? Woweeee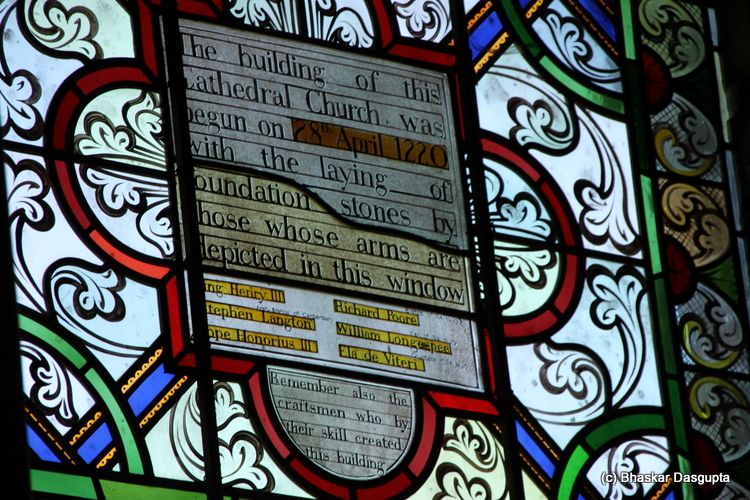 And something which talks about the laying of the foundation stone of this cathedral in 1220. Impressive.
Looking back down the North Quire Aisle and the North Nave Aisle. Long long long way to walk.


John Wordsworth, died 1911. Bishop.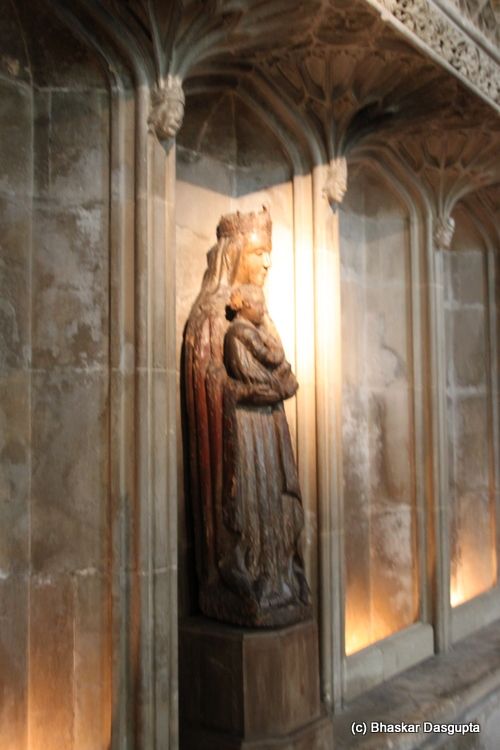 And finally a beautiful statue of Madonna and Child. Wooden.
Next is the Trinity Chapel right at the top.