As you exit the cathedral, you are faced with this amazingly beautiful corridor around an inner courtyard. So we started walking around.
That's the entrance on the left to the small room which contains the magna carta. We were not allowed to take photographs inside for obvious reasons.But it is a fascinating little room with loads of ancient historical stuff. By the way, did you know, the Pillars of the Earth book by Ken Follett was based upon this cathedral? If you havent read it, I strongly suggest you do so, its a great book.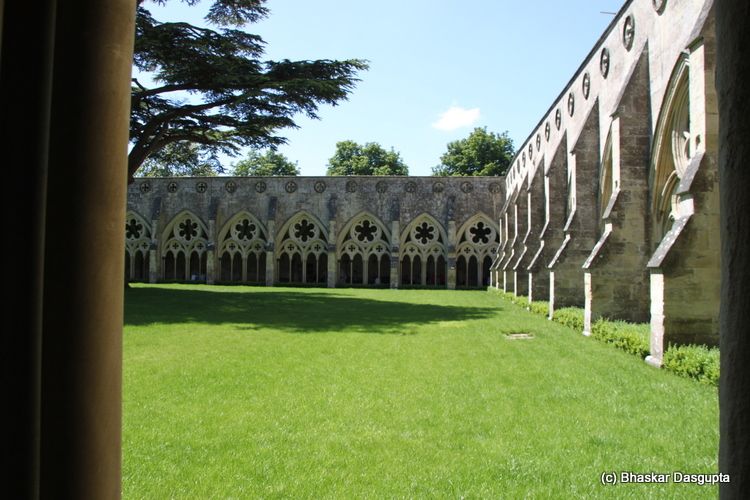 With the west face of the cathedral peeking up from behind.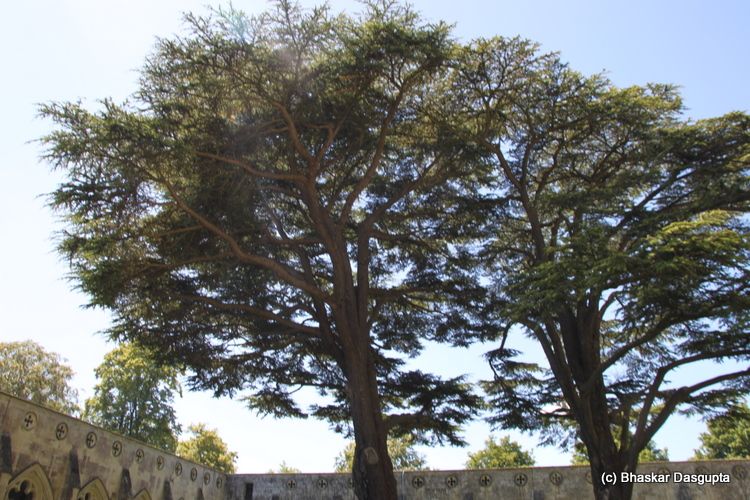 These are majestic trees in the middle.


You can almost feel the monks walking around on the green thinking about religion and market places and God and and and.


The flagstones are old and worn away but also has old grave stones.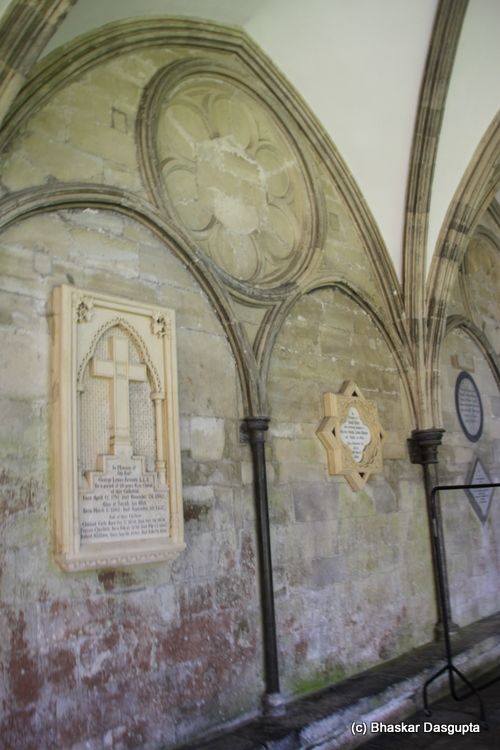 The walkway has these memorial plaques as well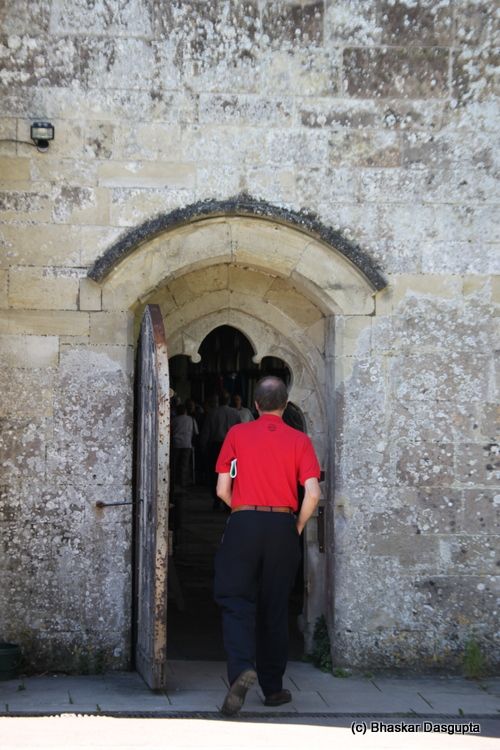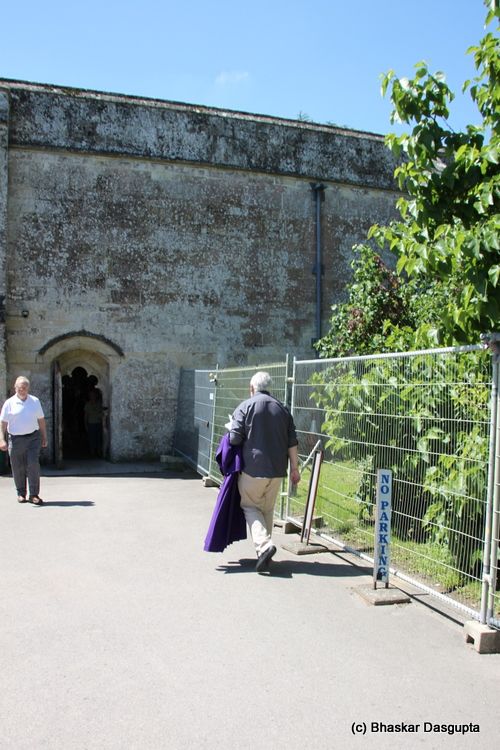 Popped out to take a pee from this door.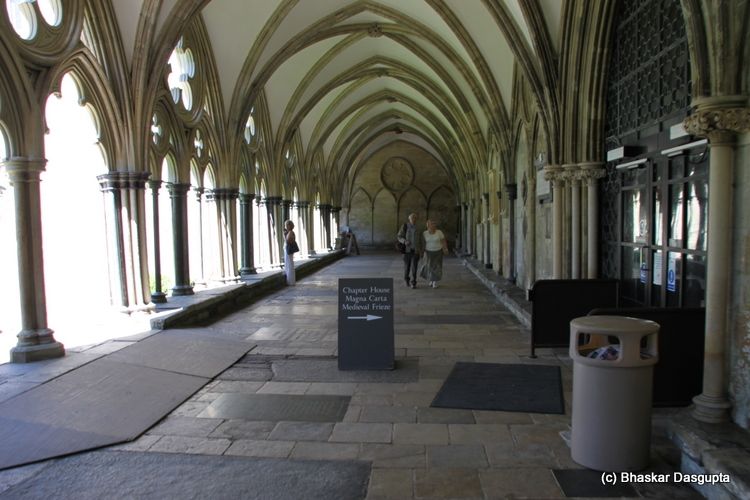 Here's the entrance to the Chapter House which houses the Magna Carta and the Medieval Frieze. The Chapter house is a very interesting octagonal building, with some exceedingly fine sculpture showing biblical works.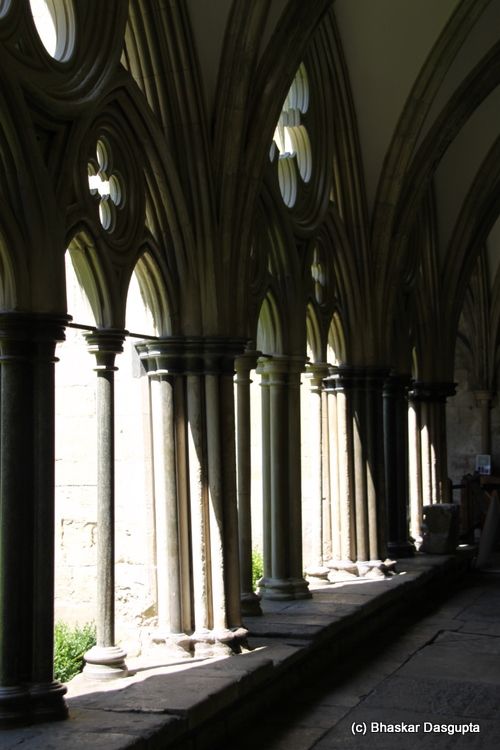 The pillars are getting worn away.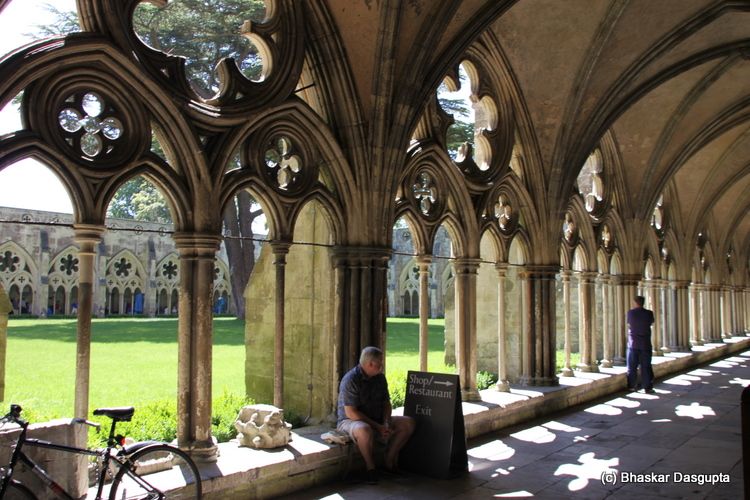 Somebody taking it easy near the shop/restaurant entrance.


Can you see the shape of the sunlight place on the bottom right hand? looks like a baby.


Saw these people in lovely costumes


I am not sure what this is all about. Looks like dried out creepers.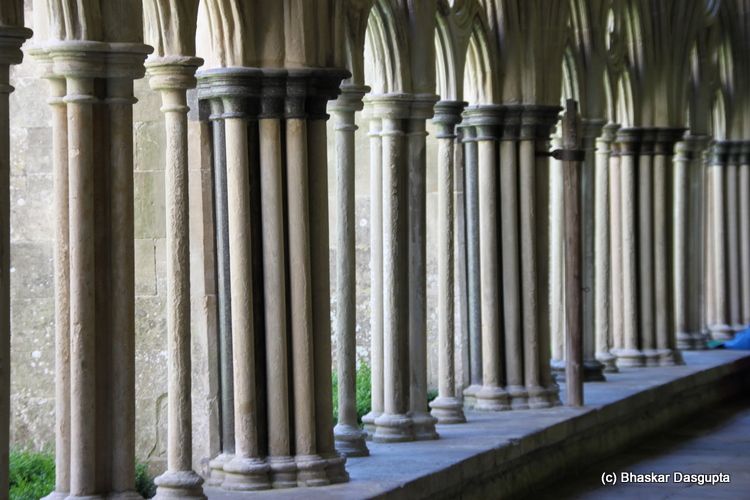 Another view of these ancient trees which have observed so much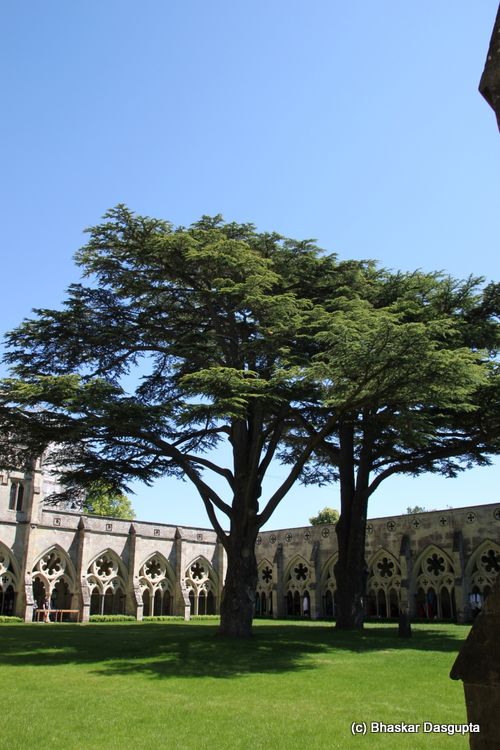 Another view of the trees.



There seems to be some kind of a service preparation. It was a lovely place all right, but now time was getting on, had to start back home.