There is a rather lonely statue of the Duke of Bedford at Russell Square. I love Russell Square, its surrounded with such a huge amount of history, education and the world. British Museum is a stone's throw away, SOAS is next door, the Russell Hotel is one side. Lovely place. And its full of squirrels. The cafe is a bit manky, but a nice place to while away some good times. At one time, the Duke of Bedford owned some serious chunks of real estate around here and this statue was erected. Now, besides some pigeons and some weird boys like me, he is forgotten.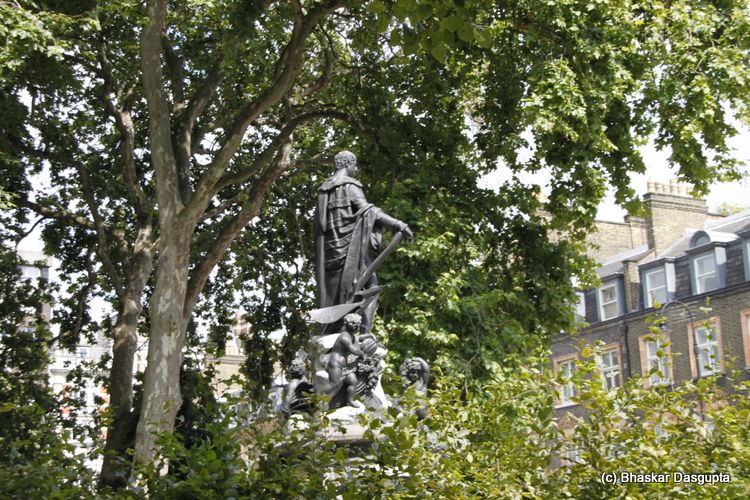 Very imposing statue if looking a bit sad and weatherbeaten.


But a closer look shows that the pigeons havent really been respecting the statue.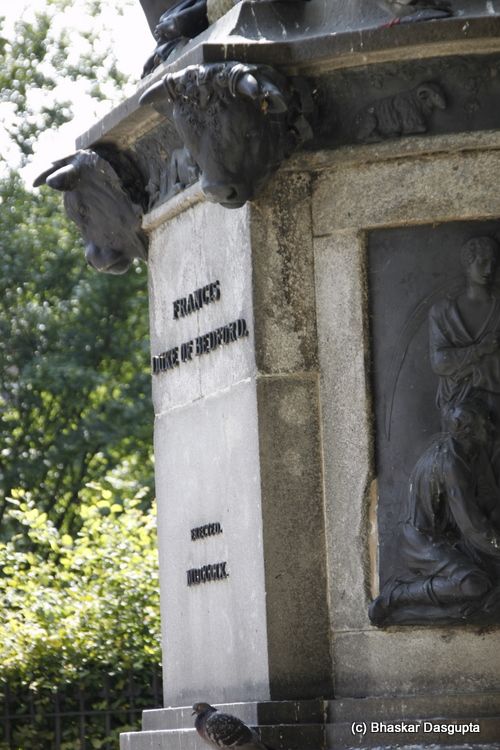 Frances, Duke of Bedford. With busts of rather dyspeptic looking bulls on top.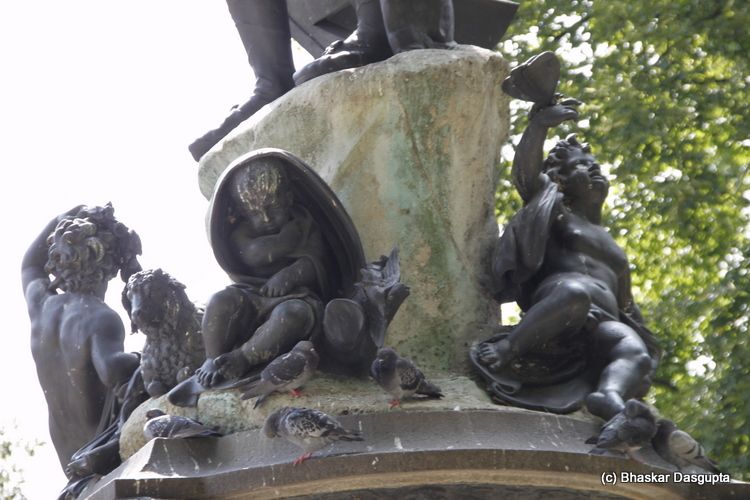 These cherubs arent looking very happy either. Well, I wouldn't be happy either with these feathered rats around, would you?


Silhouetted against the sky. Weak chin.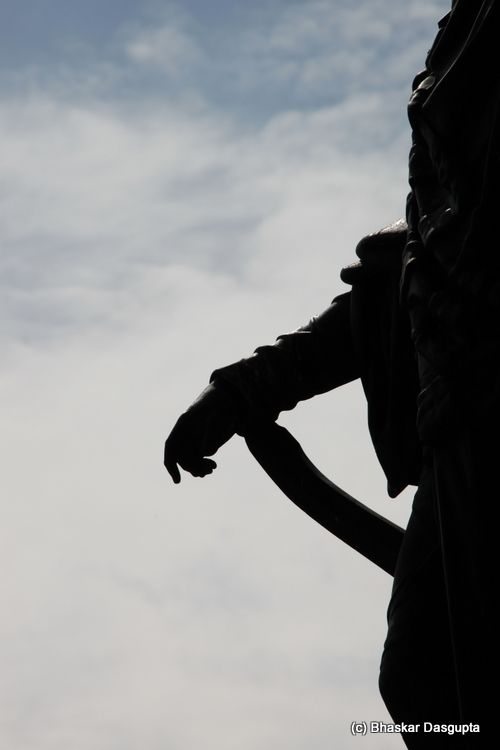 What is this?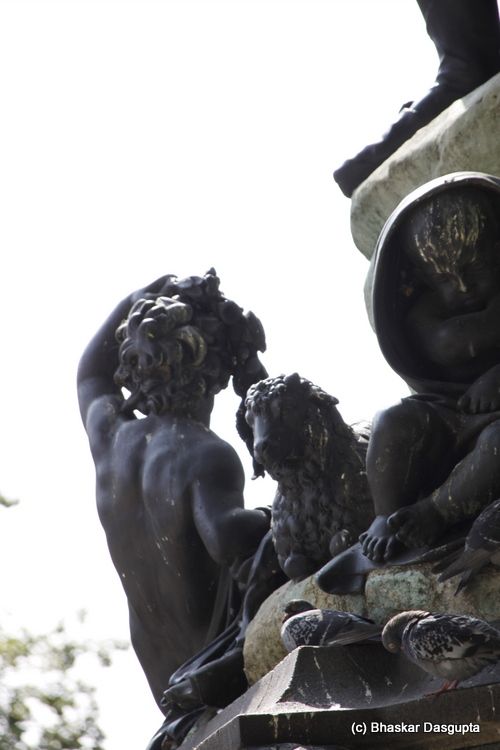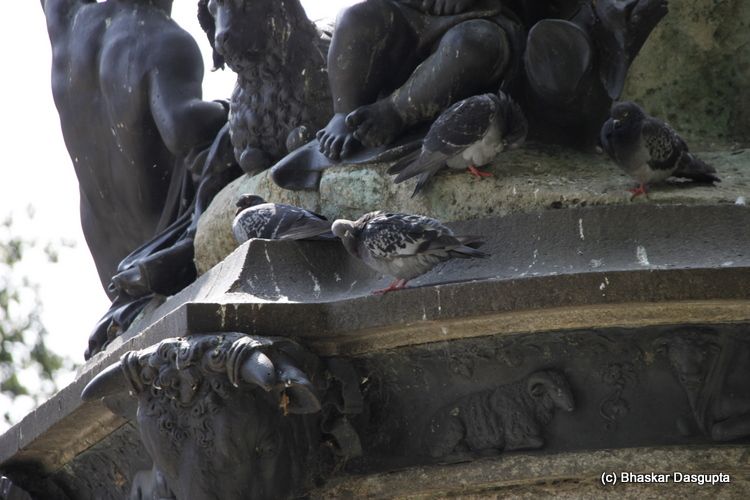 The pigeons still sit around and rest. There are some sheep carved into the structure between the bulls.