After I popped into the Indian Embassy to pick up my passport, I decided to walk over to the British Museum for a quick visit. This set of photographs is from Holborn to Bloomsbury Gardens.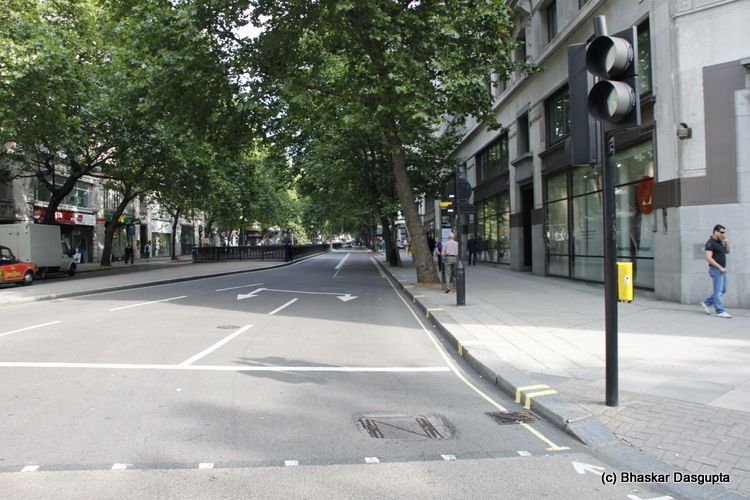 Walking up rather deserted streets, what happened?


The boris bikes carrier. What happens when one station gets too full or too empty, these carriers take bikes around and leave spaces/bikes. Nice, eh?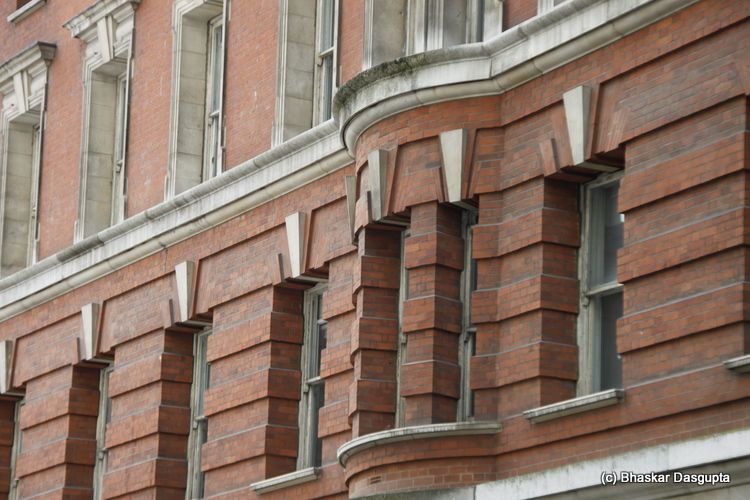 A lovely facade on a brick building.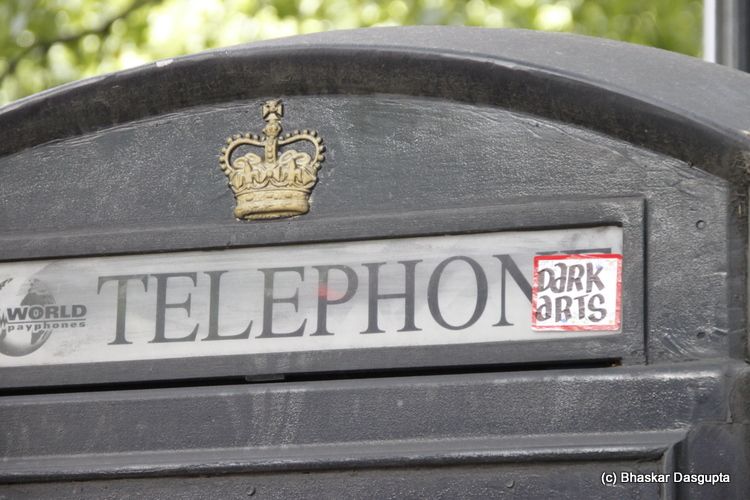 Somebody has been naughty with Her Majesty's Phone service! Dark Arts? Those damn Ministry of Magic folks need to get hold of a good Dark Arts teacher quickly.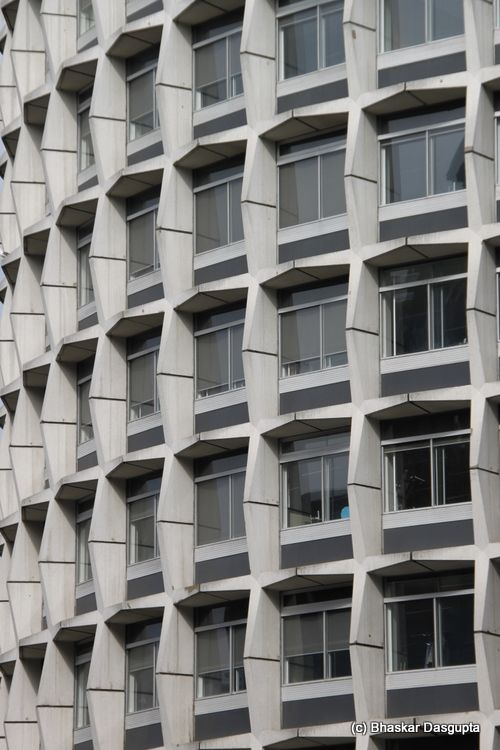 This is an art installation on the corner of a building at LSE. Called as Square the Block. By Richard Wilson.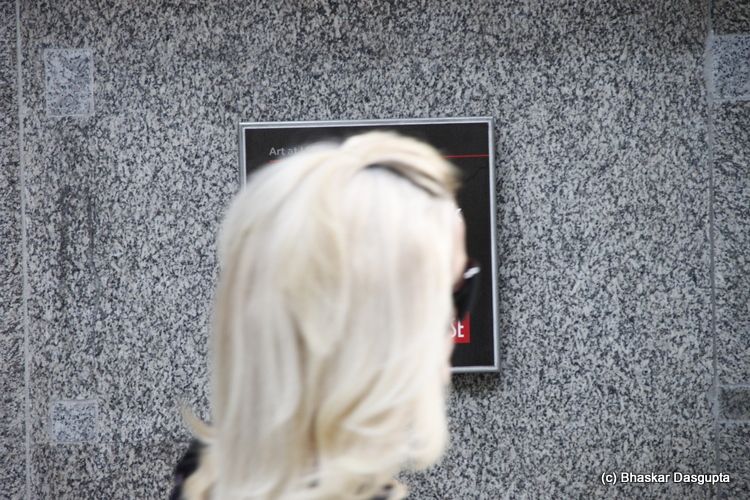 Somebody is in front of the sign.


Another rather scary face surrounded with pine cones, acorns and grapes.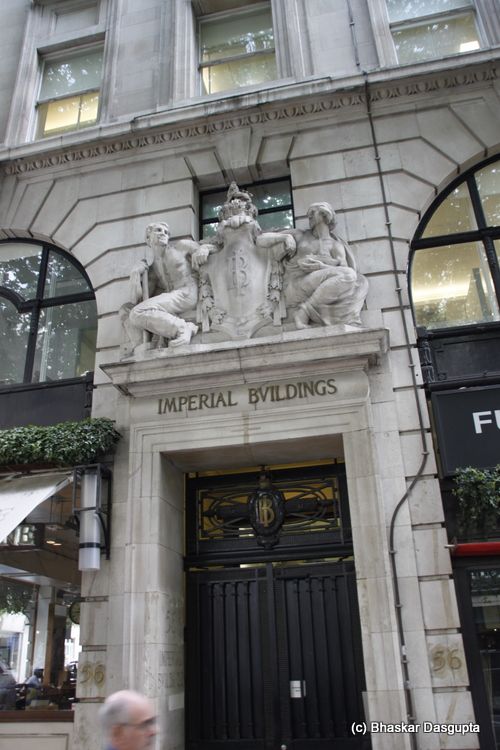 Imperial Buildings.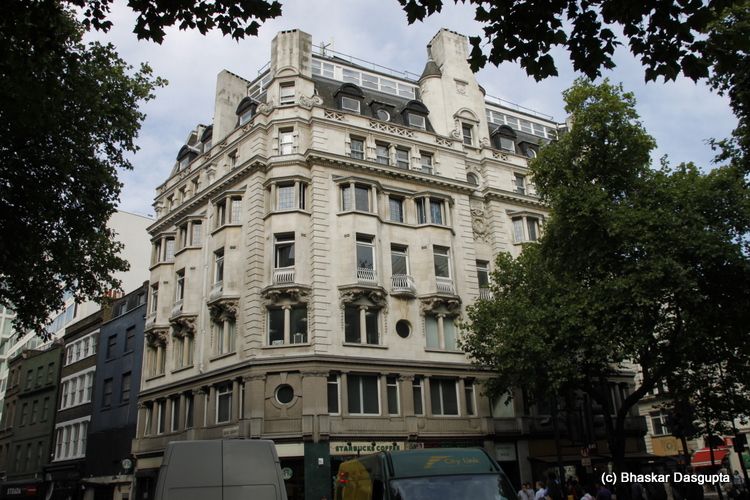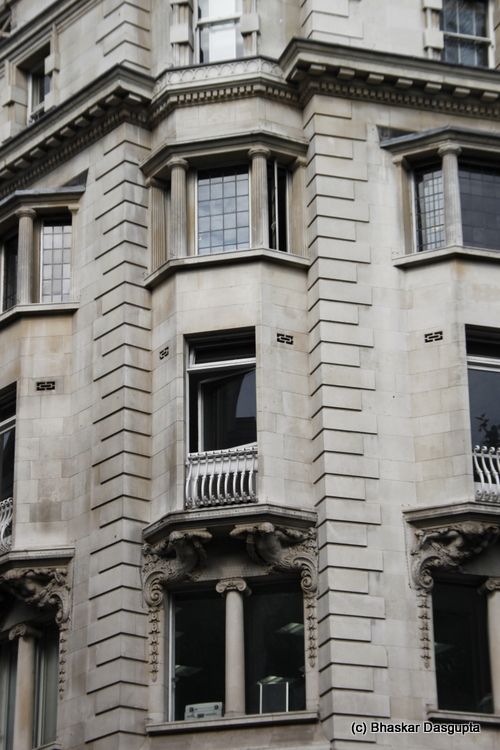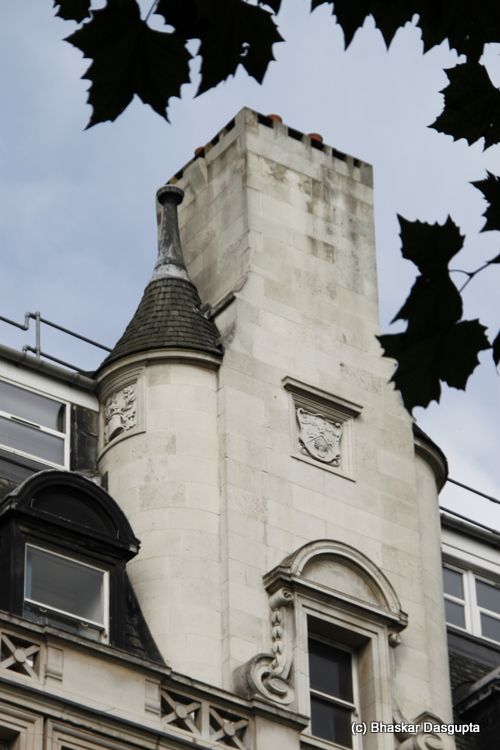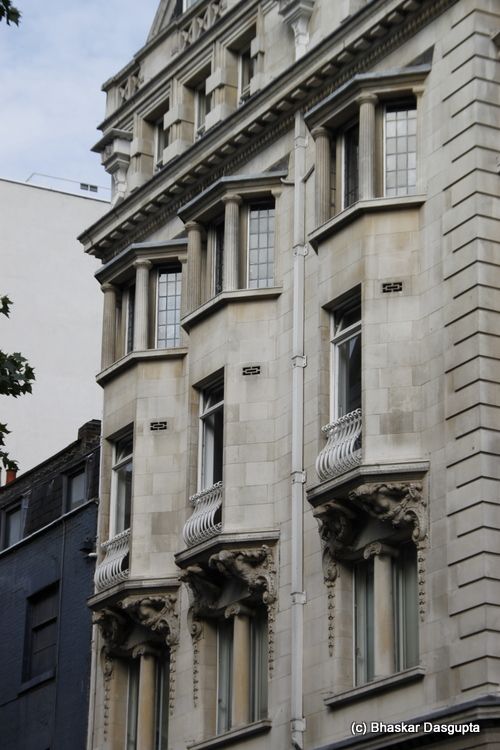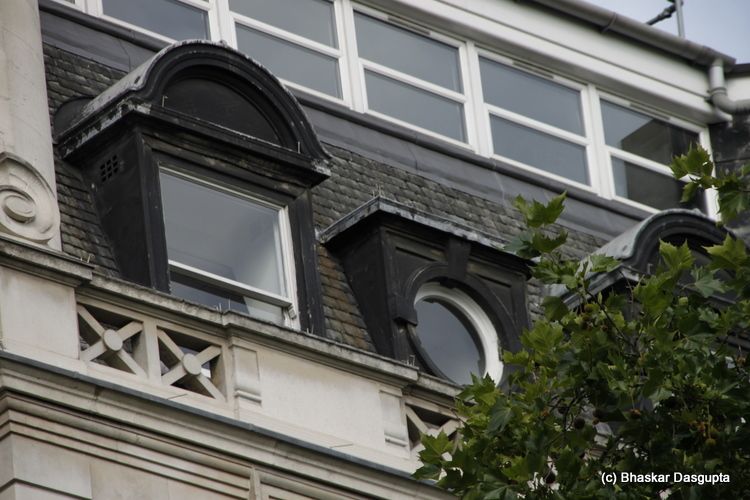 Another lovely house with strange and interesting architectural features.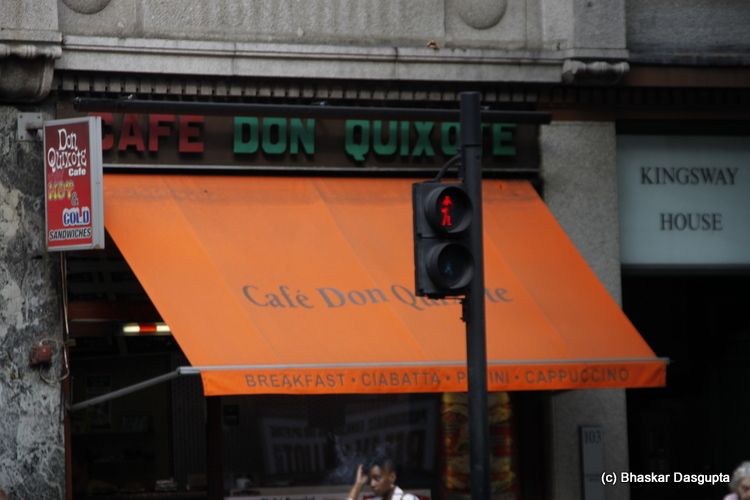 I have never heard of Don Quixote popping into a cafe for breakfast, ciabatta, panini or a cappuchino. Wrong country?


This traffic sign's glass cracked, looks quite interesting with the lighted cracks.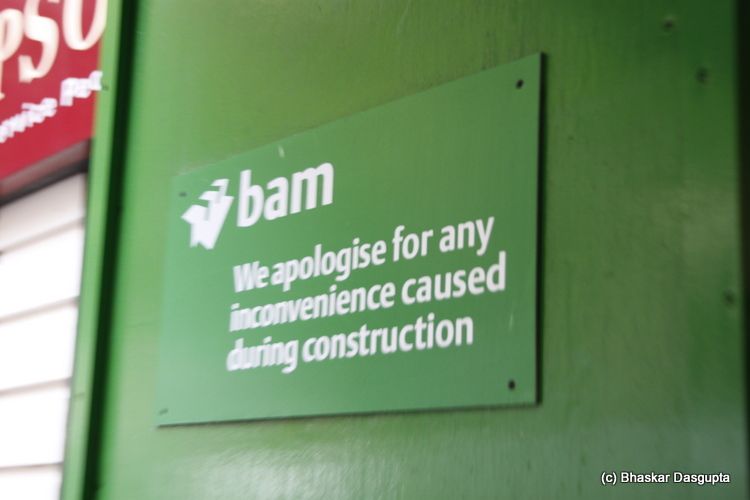 What a name, BAM! truly noisy, lol.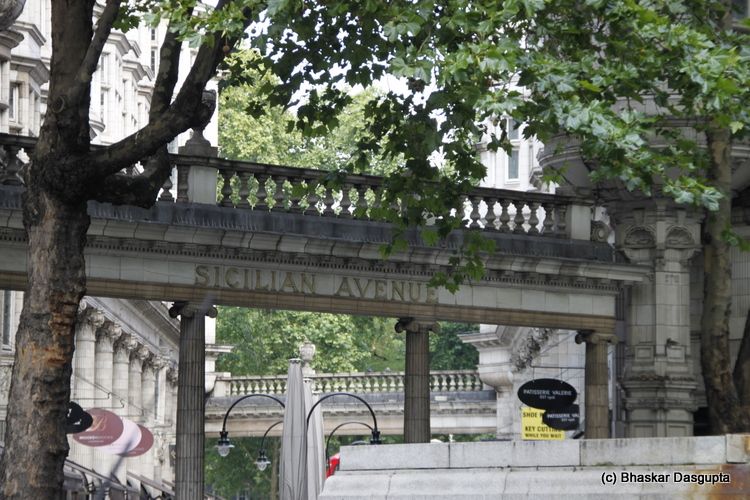 A very interesting barrier with lovely pillars and top stone balustrade.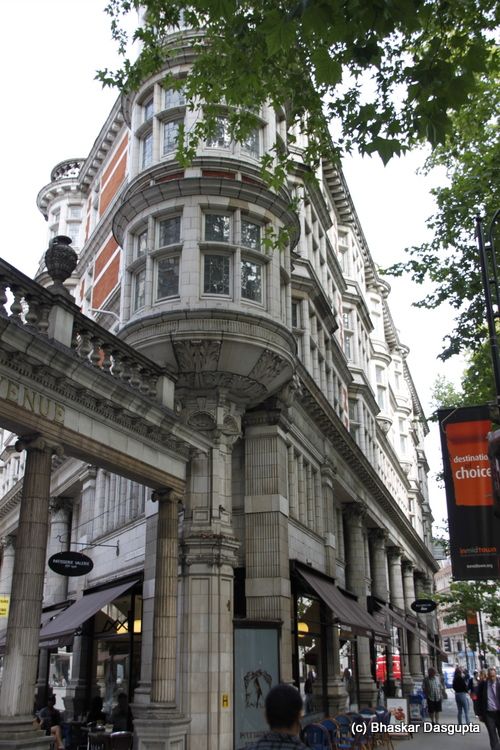 I betcha that corner office would be a great place to work.


See the closeup? It has stained glass windows.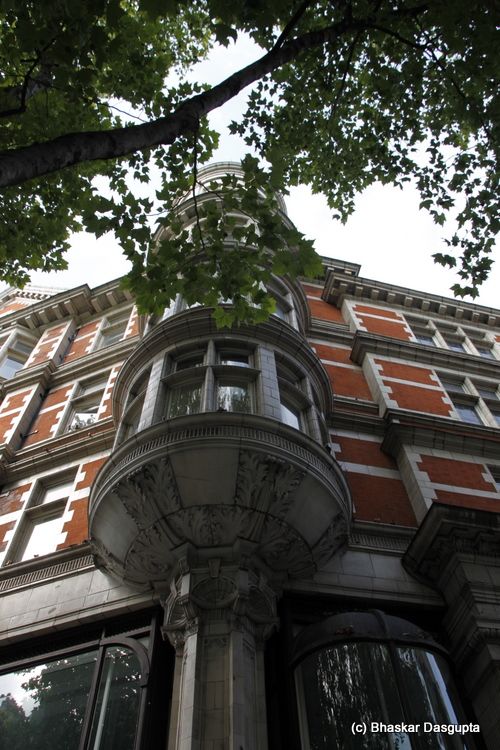 Below the cupola, there are carved stone pieces.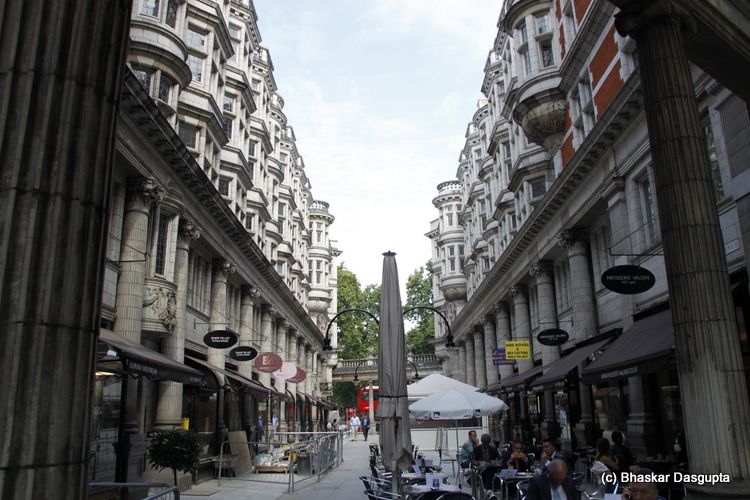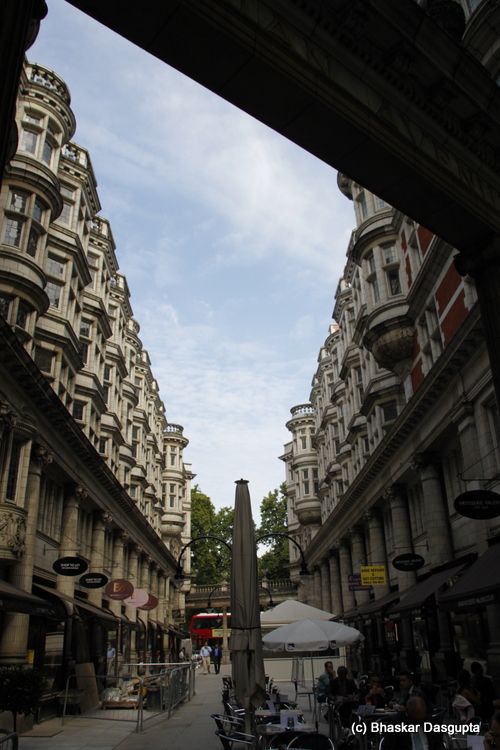 Moving into the avenue, very posh place.


One of my most favourite places in the world, Patisserie Valerie. They make the most heavenly pastries.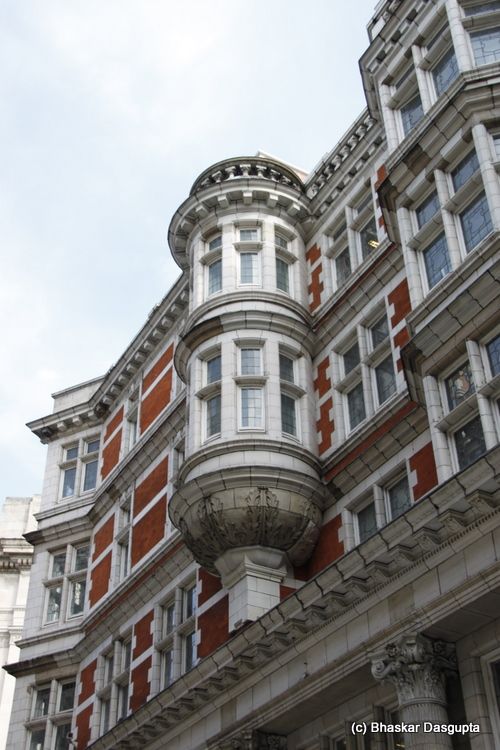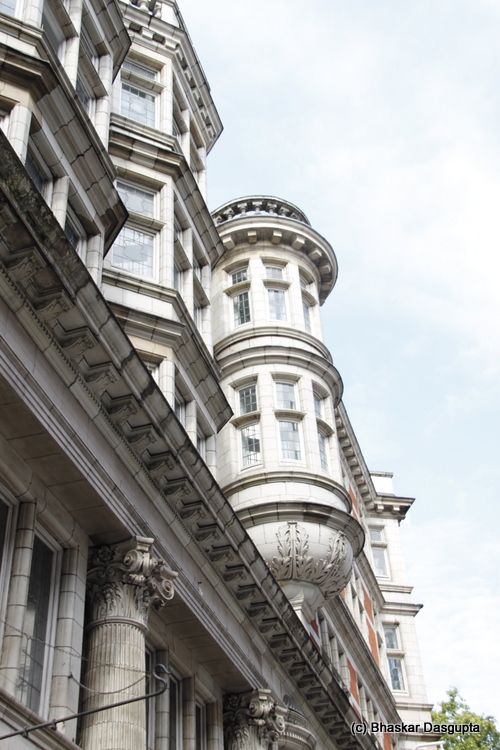 These strange cylindrical structures are on both sides of the avenue.


There is a Spaghetti House. Yummy.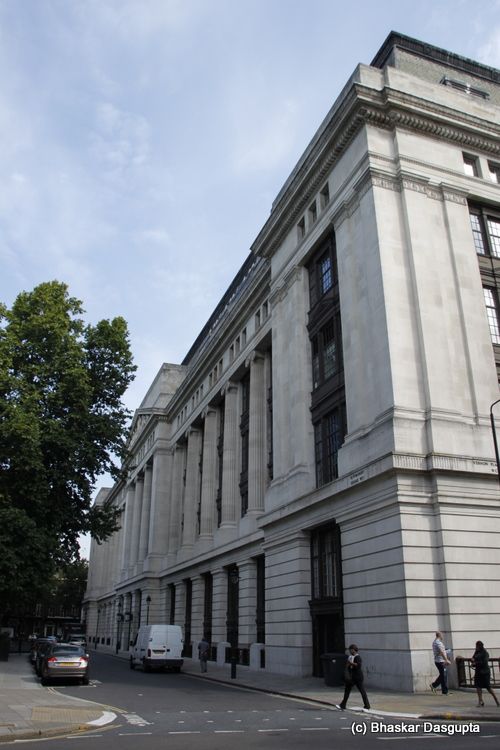 Moving into Bloomsbury Square.




I always smile at the postcode, its not such a dump.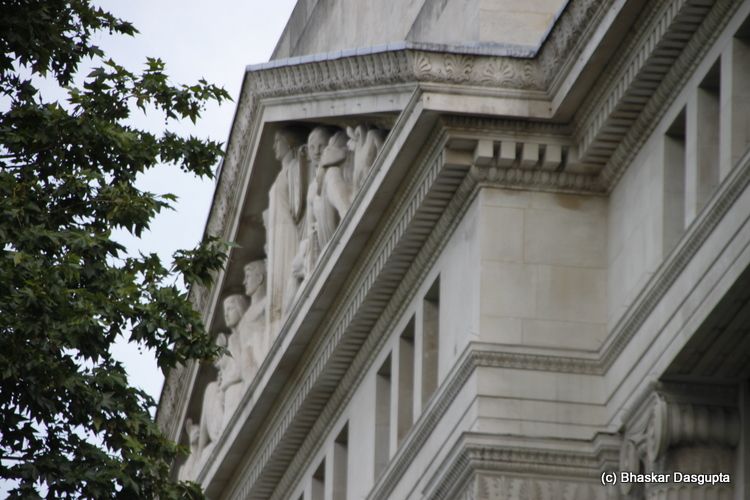 Victoria House, I wonder what is here? It used to be the headquarters of Liverpool Victoria Friendly Society. Its an office building.


that is a serious set of dreads man, wow.


There is a garden in the square.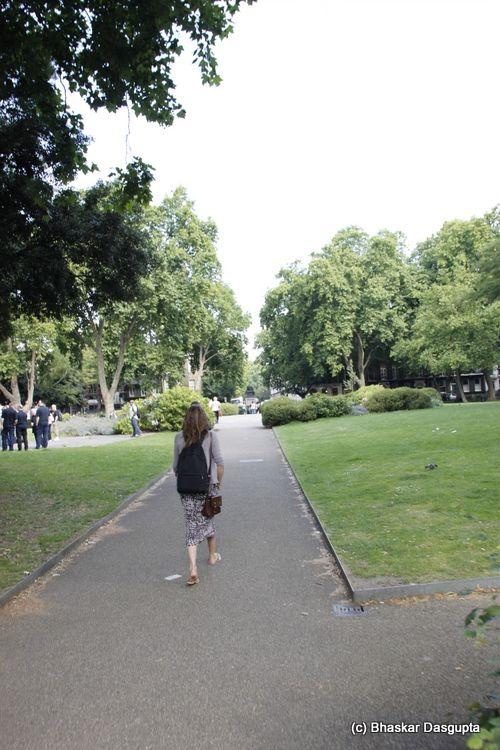 There was some kind of a send off, a military bike charity thing.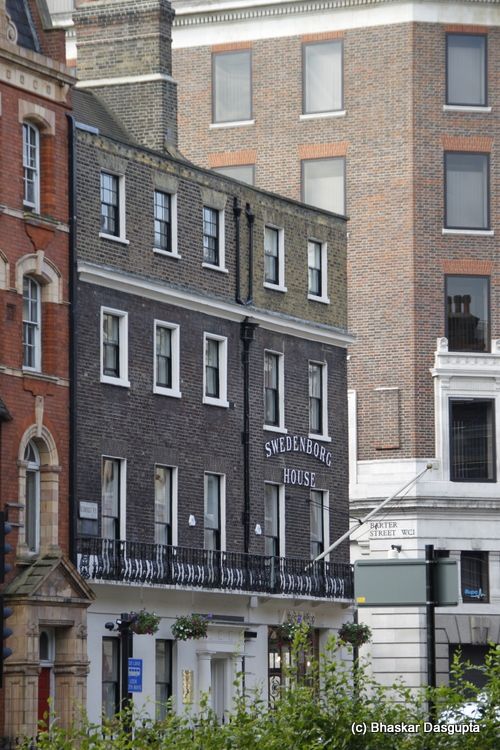 Swedenborg House. It houses the Swedenborg Society. I have to visit it one of these days.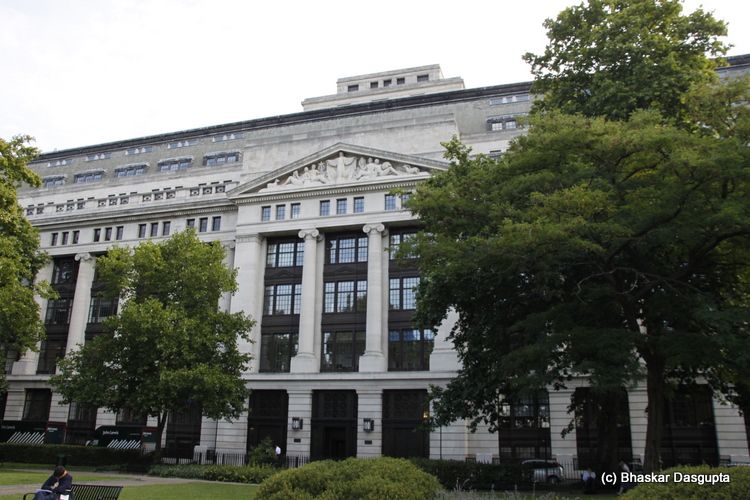 There's the imposing building. Victoria House.


Some lovely trees in the square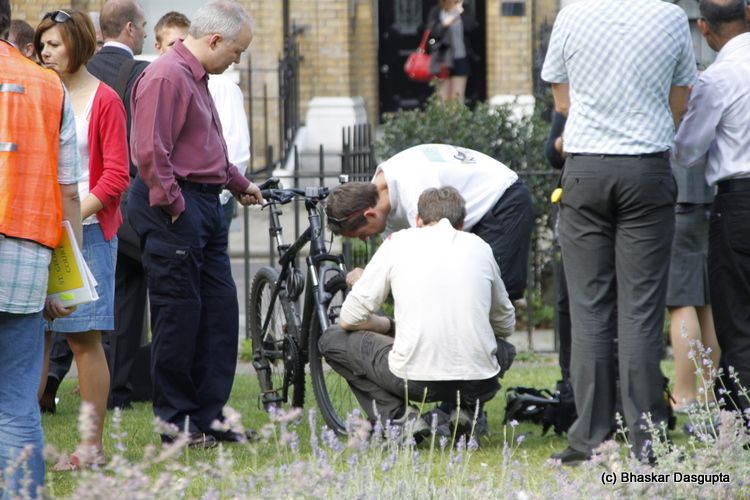 The bike which people will use to go around the world apparently.


There are other denizens of the square. Somebody obviously didn't manage to get a hotel room so has decided to doss down here.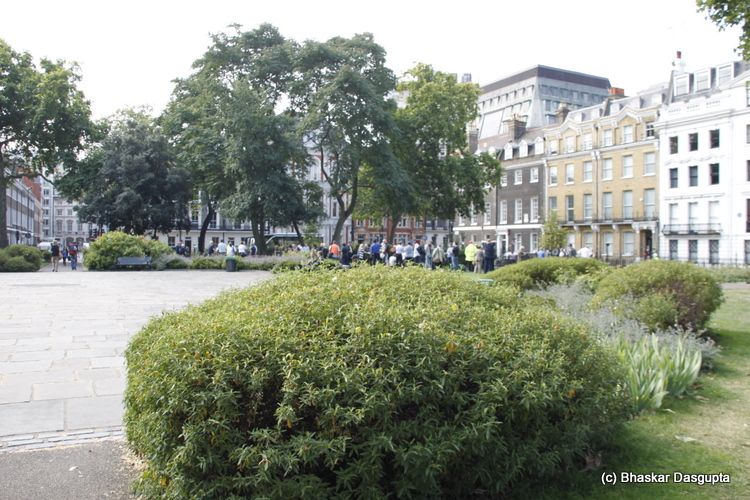 There is a statue of Charles James Fox at the end of the square. Guess what? He was a supporter of the American Revolution! despite being a British Politician. He was also anti slavery, supported the French Revolution, and supported religious tolerance and individual liberty. Hello to you Sir, what an amazing life you have lead. The father of Liberalism almost. And had fun while doing so. My hero.


Couple of lovely trees at the end.




Just across the fence, was this beautiful balcony.
Then after this, I turned into the British Museum.