This is the final set of photographs of my midnight walkabout.


I got quite excited to see the sign. FInally.





Here is the Tan Kim Seng Fountain. Quite an extraordinary colour scheme, eh? This fountain was constructed to commemorate the philanthropist Tan Kim Seng. Good man.


Walking on and then you can see the Cenotaph on the left.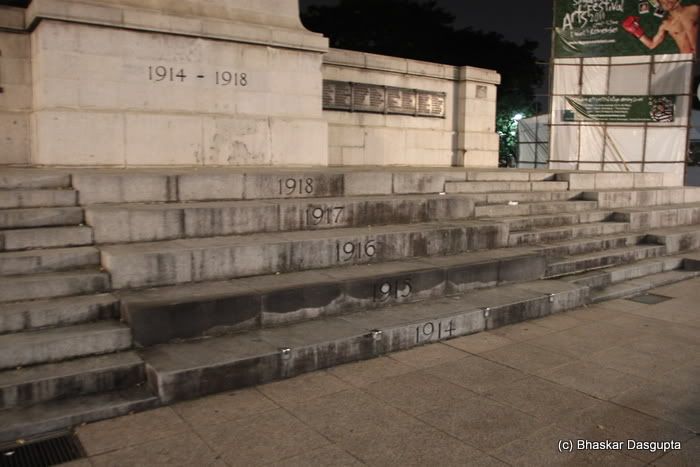 The front of the monument which shows the dead from the first world war.


The back side is the Second World War.


And here's the Indian National Army Monument. Fascinating history. This is a copy, but the previous monument was laid down by one of my hero's, Subash Chandra Bose. Mountbatten destroyed that monument to the unknown soldier, but in 1995, this was reconstructed.


The major places during the war in Singapore.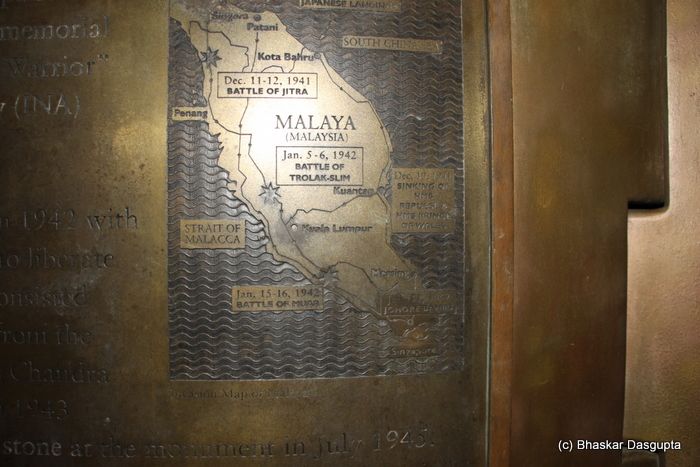 And that of Malaya. Fascinating indeed. What a wonderful feeling to stand where Netaji once stood. I looked around and I so wanted to hear and feel him but for some reason, it simply wasnt the same. Plus there were tents and stuff from a fair scattered around. Not the same thing and I felt quite bad about it. After a last lingering caress and a small prayer to those brave men, I walked on.


The Anderson Bridge and there's the Fullerton Hotel in the middle where I want to get to.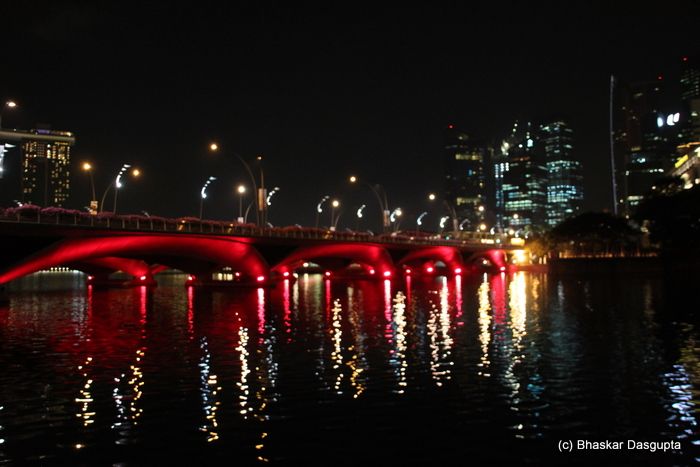 Lovely looking bridge with colourful highlights.


Two views of the hotel, one with and without flash. Interesting, eh?




Walking up the sidewalk.


This very unobtrusive monument was laid in 1970 to commemorate the early founders of Singapore. Amazing, eh? I like, very much indeed.
And by this time, i was totally shagged and wanted to hit the bed so crawled into the hotel and desperately wanted to sleep but found my boss wanting to have a chat. lol. Best laid plans of mice and men, eh?
This brings me to the end of the Singapore Sojourn, next stop Hong Kong.