In May and early June, I went on a bit of a world trip to many cities on business. So for the next few photo essays, you will be travelling with me across to Dubai, Singapore, Hong Kong, Mumbai, Delhi, Bhopal, Paris, Toronto and New York. I was also scheduled to go to Mexico City but that fell through. Oh! well, next time. But here's the start in Heathrow Airport, that armpit of the world. Some of them were taken from the Lounge. Some from the train. Some from the air. Some going to the lounge. Anyway, here we are.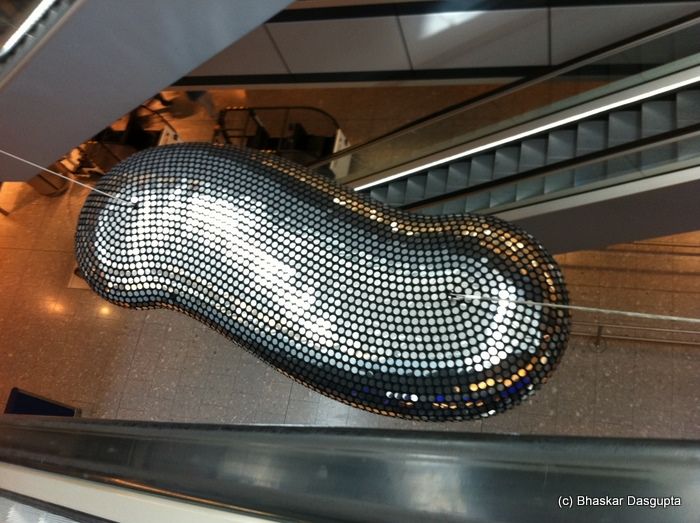 This is a fascinating sculpture on Heathrow Terminal 5. The roundels slip and flip across so you see a shimmering array of silver disks and 10 seconds later, it flips and lovely patterns are formed. Beautiful.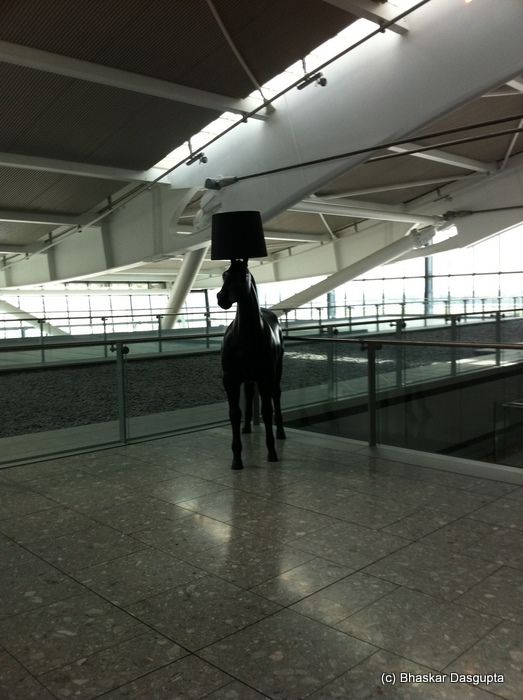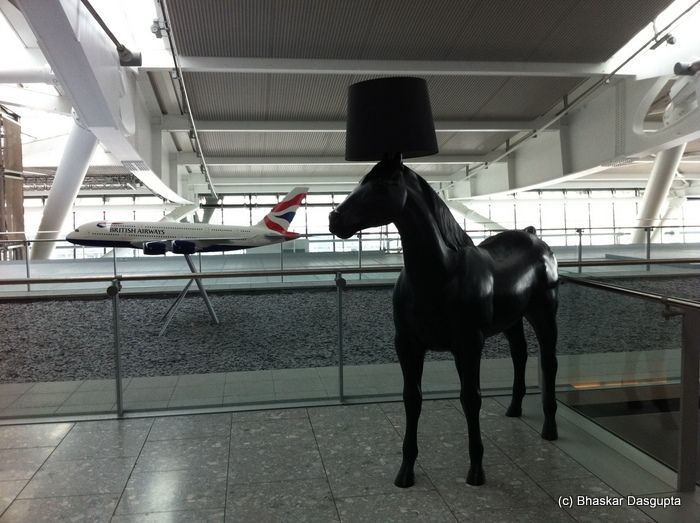 This horse sculpture with a damn lamp shade on its head is a strange strange one. lol.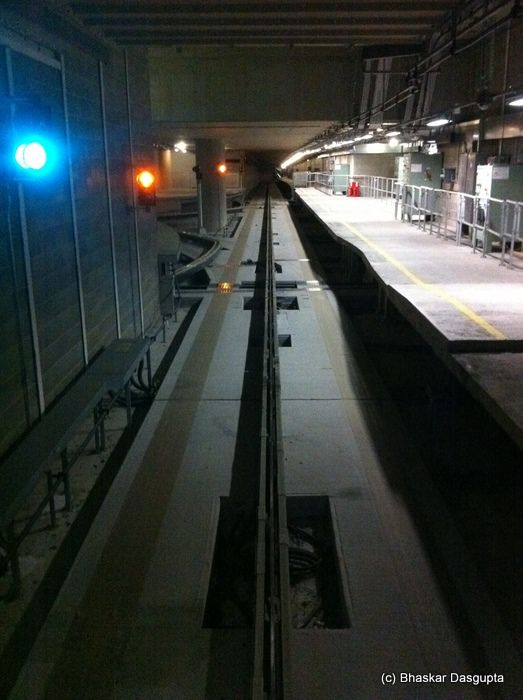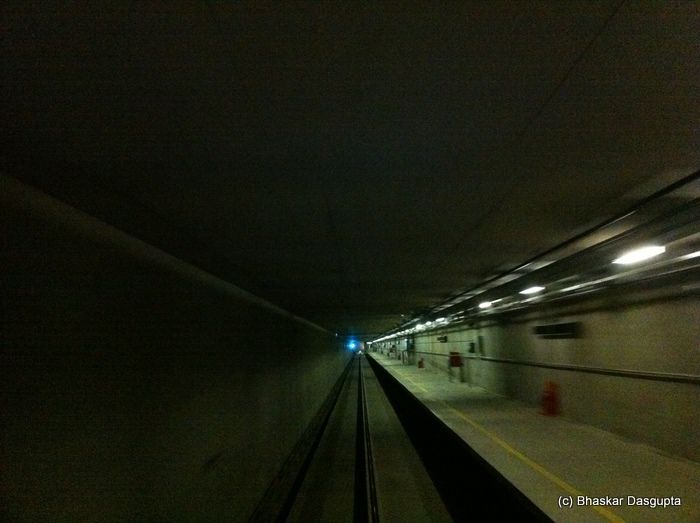 Taking the underground train from Terminal 5 to the other side to catch the other plane.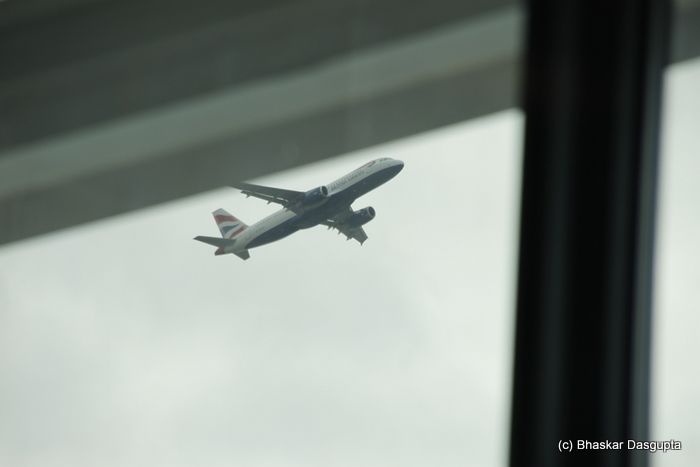 The familiar HSBC signs on the air bridges.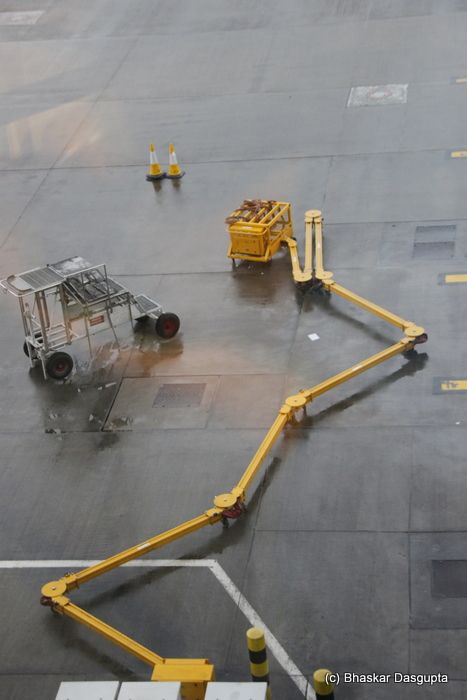 The fuel link. Looks like a snake.


Planes look so cool, dont they? Just the shape of it, the streamlined bird shape makes you all excited.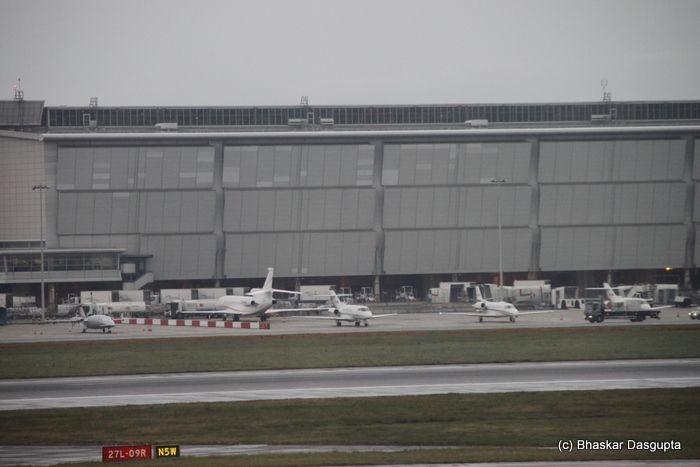 A BA plane being given a helping hand.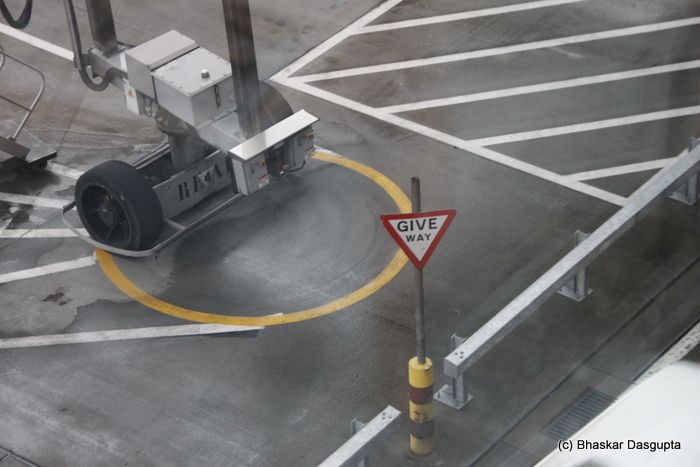 I think people will give way, no? who wants to argue with an air bridge?


Singapore Airlines, one of the best airlines EVER!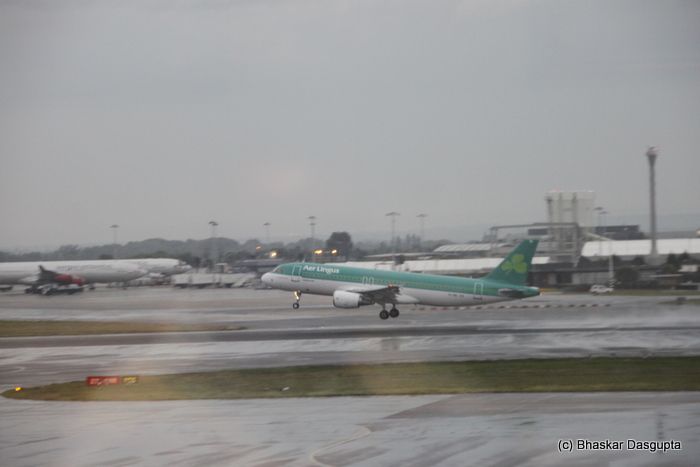 Off we go, water spraying all over the place.



A380, capable of carrying 580 passengers. This is a great plane, I have now flown on this few times and its really really nice and comfy.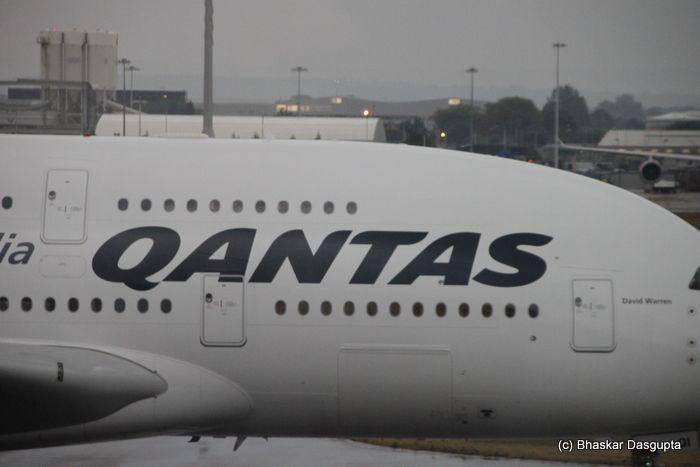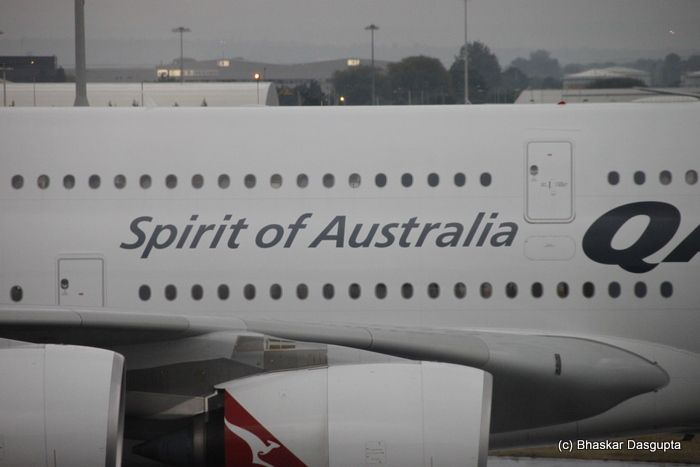 Quantas – Spirit of Australia. You mean Bundaberg Rum or XXXX or Fosters?
Some people…just wandering around. On the airport apron. Wearing a suit. And a fluorescent jacket. What?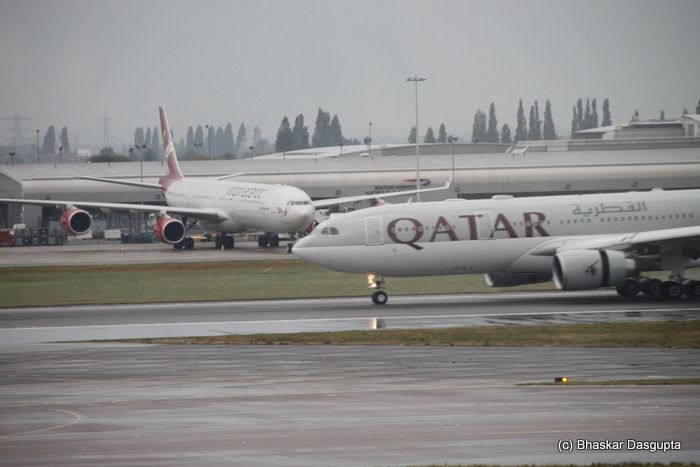 A Qatar Airways popping in.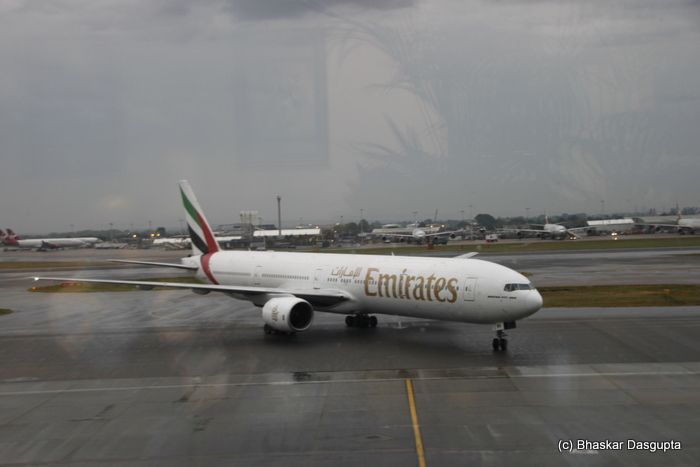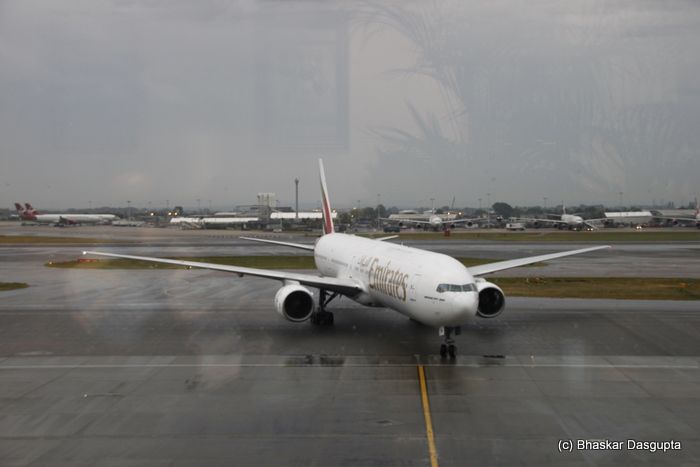 Ah! here's our plane. Our first stop was in Dubai.


The engines. When they rotate, the spiral on the shaft is very mesmerising.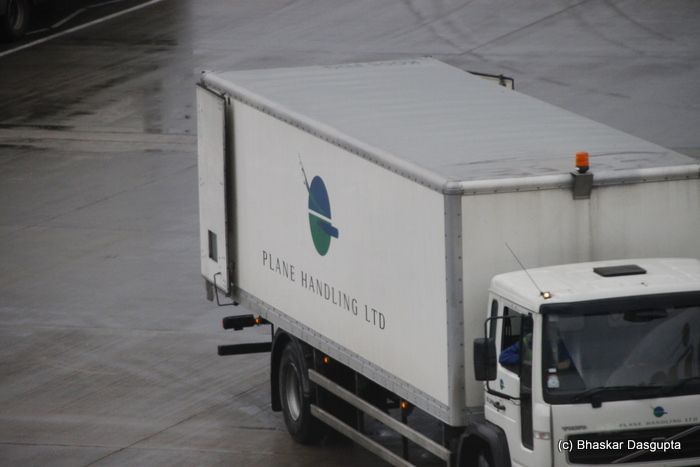 Cleaners.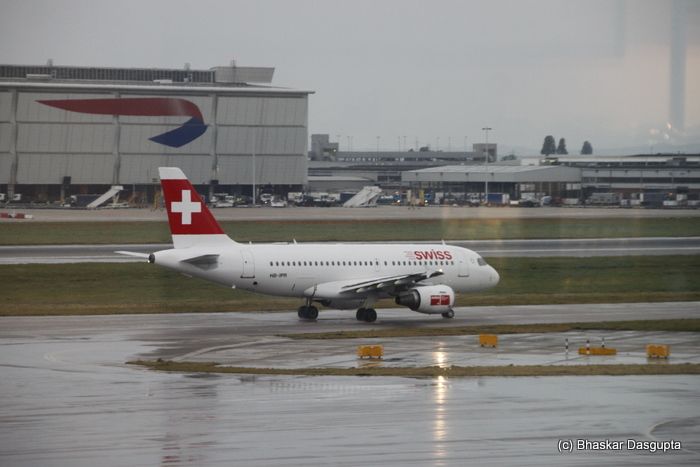 A Swiss plane off to pastures new.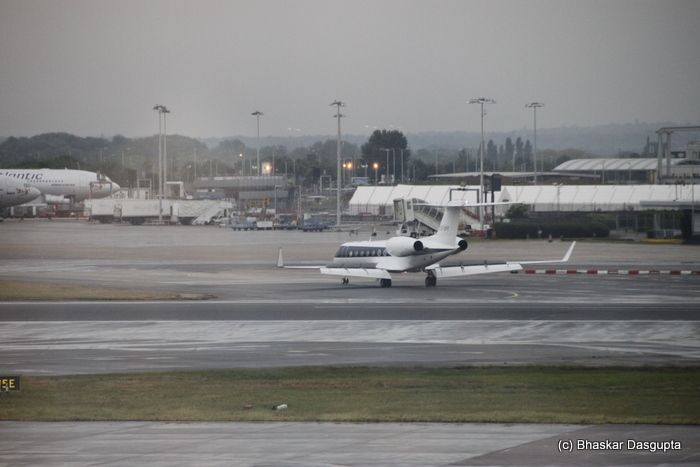 One of the smaller planes coming in to land.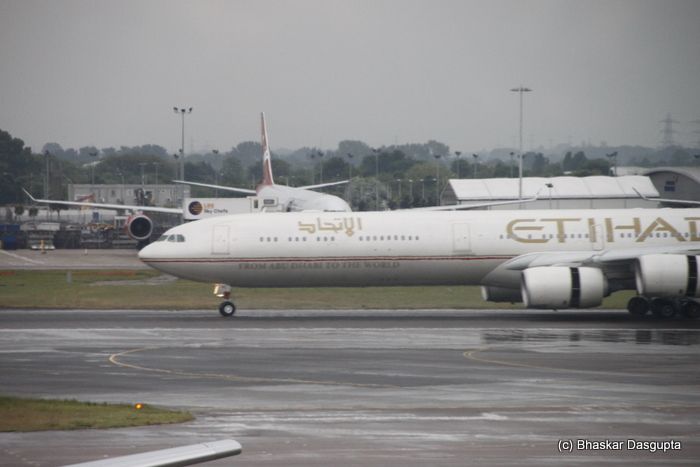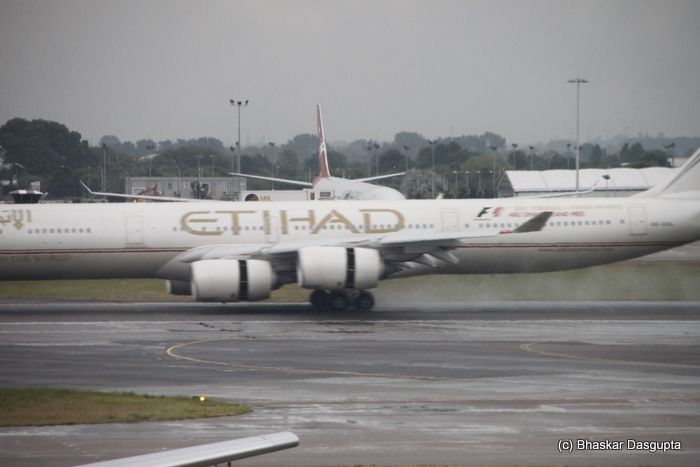 Etihad. Its a LOOOONG plane. Anyway, then we boarded. I always ask for an aisle seat. Well, basically because I am a fat git and sitting at the aisle means that i can hang half my body out on the corridor where i constantly get hit by passing air hostesses and drink / food trolleys. Anyway, this trip, I figured, lets sit at the window and take some pics with my lovely camera, Camelia Canon. Well, guess what? i was simply unable to get a window seat. And when i did get it, I was on a night flight. Anyway, this is the pics I took while we were flying over the alps to Dubai.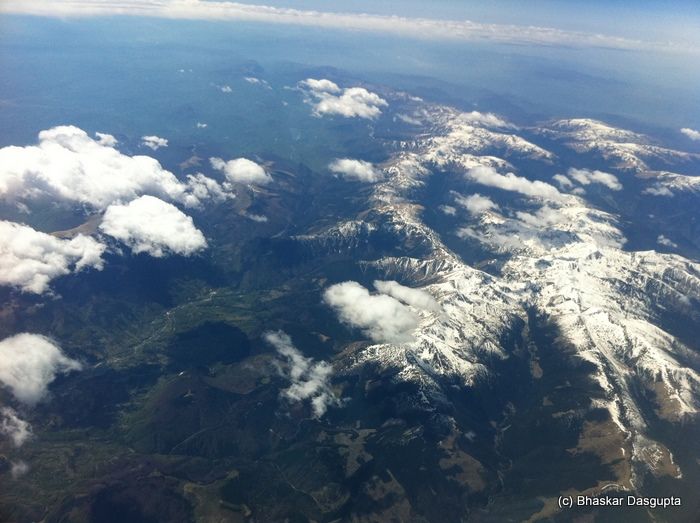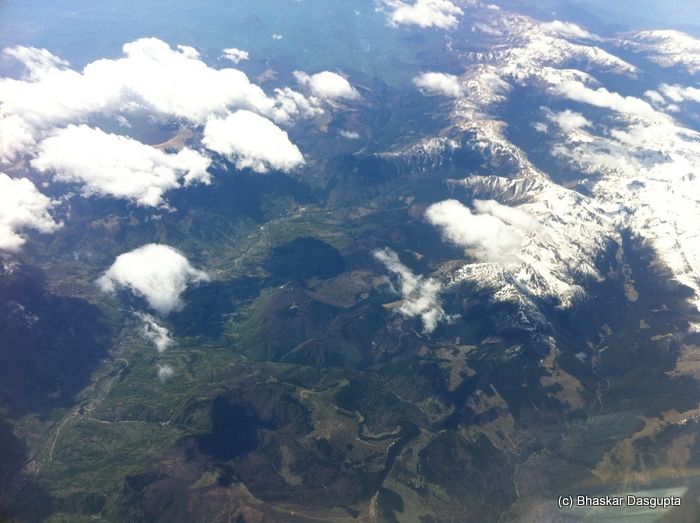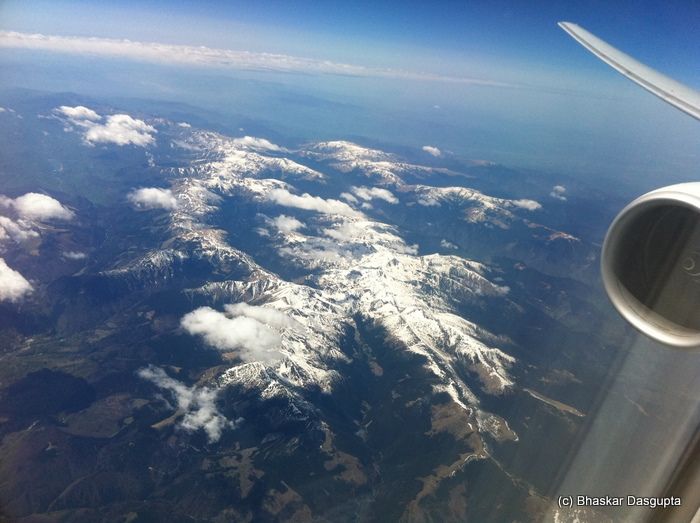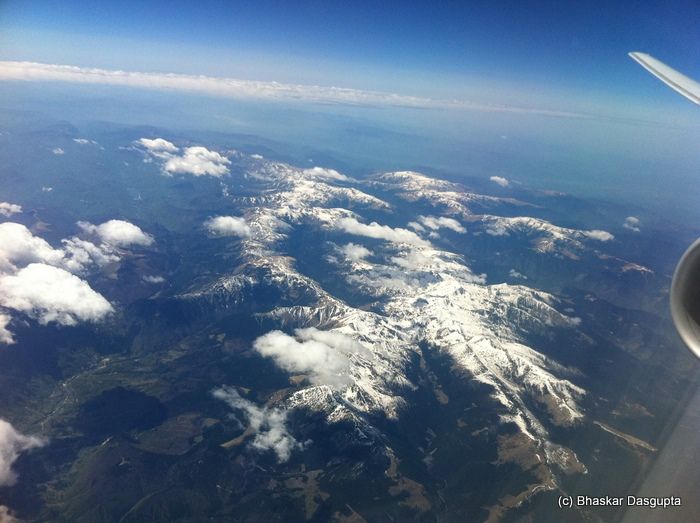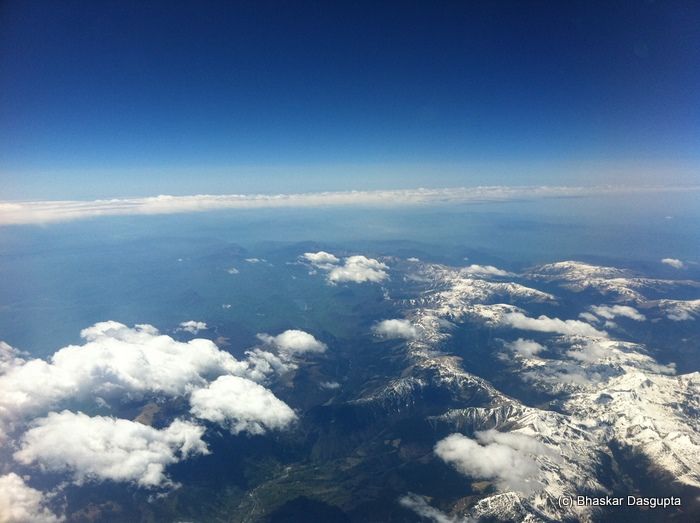 Lovely, no? One day I will have my own plane and then take all the pics I want without worrying about aisle seating and stuff like that. Humph