After landing and getting to the hotel, we decided to go grab a bite to eat at the terrace on the riverfront. Here are the photographs of the trip to the hotel, then walk to the terrace, some shots from the terrace and then the walk back.
Took this from the plane. We have landed.
Here's the Fullerton Hotel where we are staying.
The Marina Sands Hotel.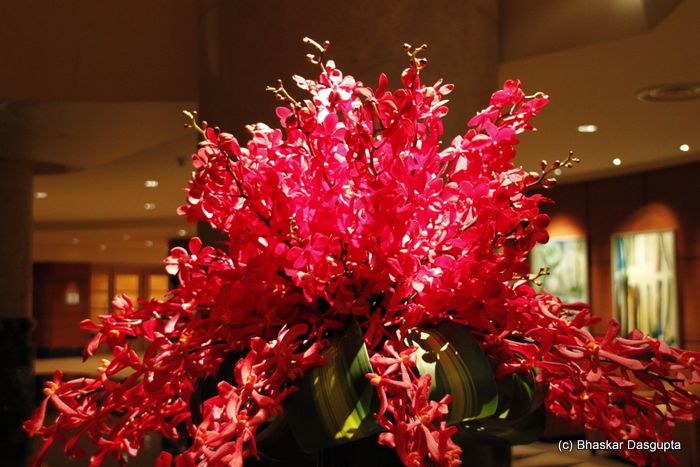 A beautiful flower arrangement in the hotel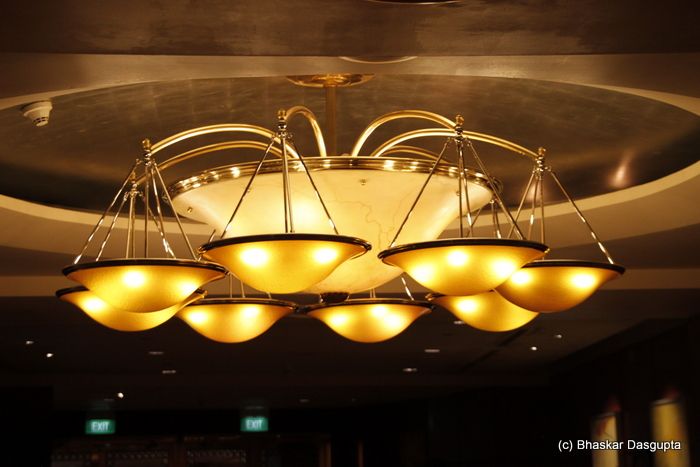 Heading towards Fullerton Square.


Full of fountains, this place.


That's where we are heading. The terrace on top of the Fullerton Bay Hotel.


The Marina Sands Hotel. Extraordinary Architecture.




The pink fountain.


Clifford Pier. The signs of Blighty are all over the place.


A wall sculpture.
We have now got on top of the Fullerton Hotel Terrace. With a lovely pool.


That lighted building on the left is the hotel.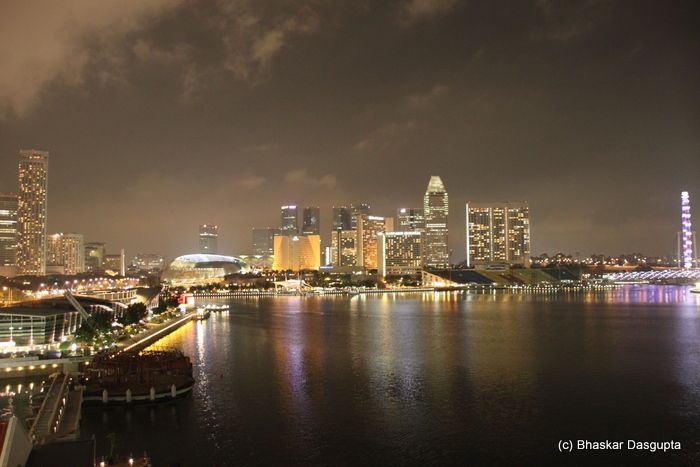 That flower like thing is the Museum. I think.


The Fullerton Hotel, a close up.


Skyscrapers with lowering clouds.


Heading more towards the right.


Little nooks and crannies. We had an excellent dinner up there. And some cold beers. Make that a ton of cold beers.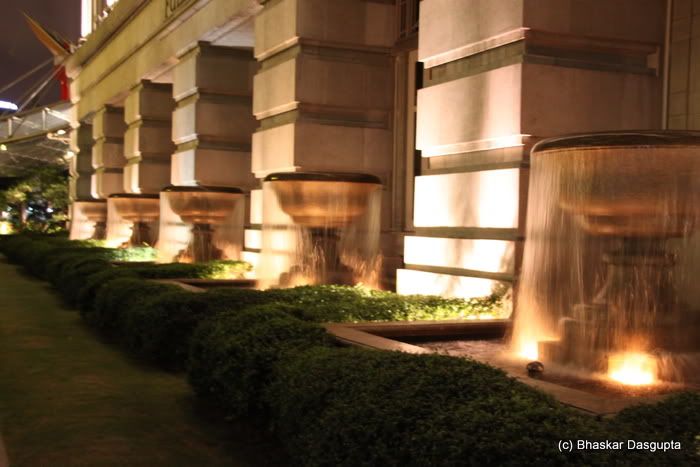 Back to the hotel. Here are the fountains in front of the hotel.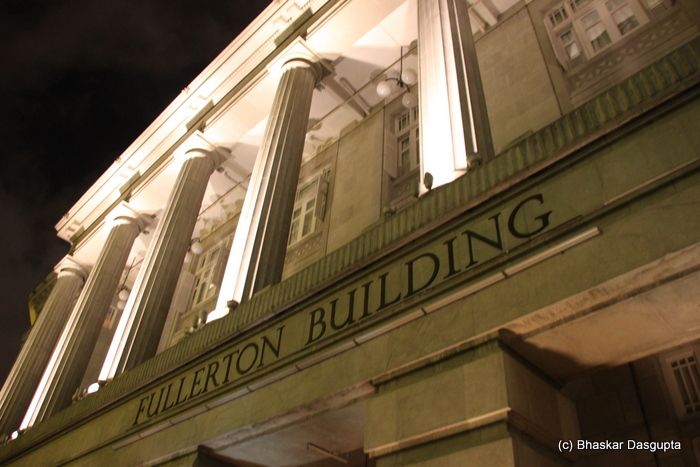 I did not know about him. Amazing fella. Read all about him here.


The street lamps threw soft light around them.


Looking back down the entrance road to the Fullerton Hotel.


The entrance to the hotel. It was indeed a lovely old place.