These photographs were taken from one of our offices in Singapore.
More views and peeking through two skyscrapers.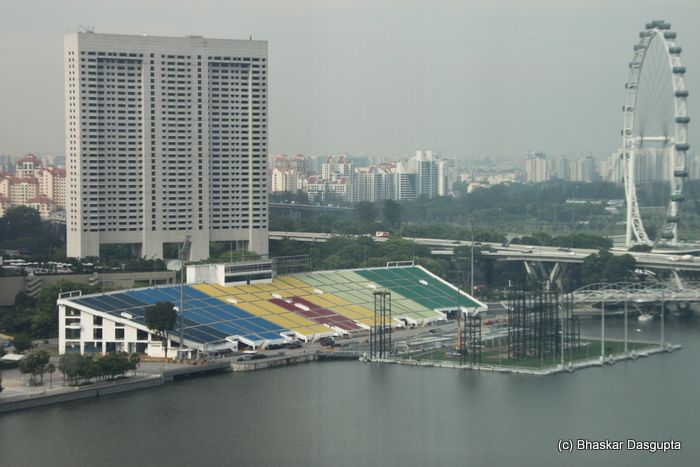 The stadium. Very strange one. I need to figure out what exactly are they planning to do there. What kind of a game?>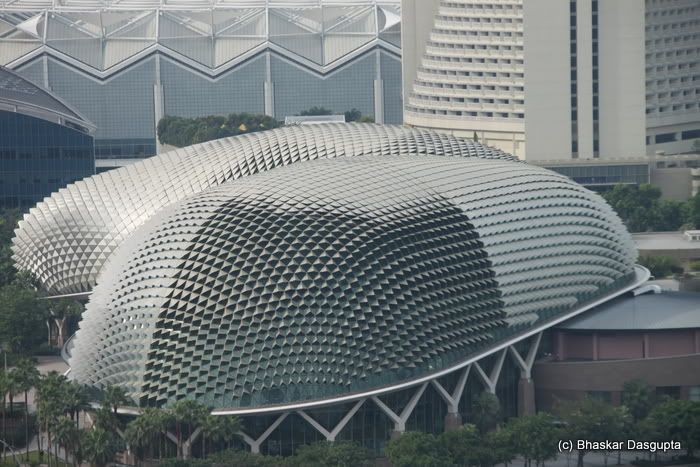 This is the most extraordinary building. Looks like a durian. well, two half's of it.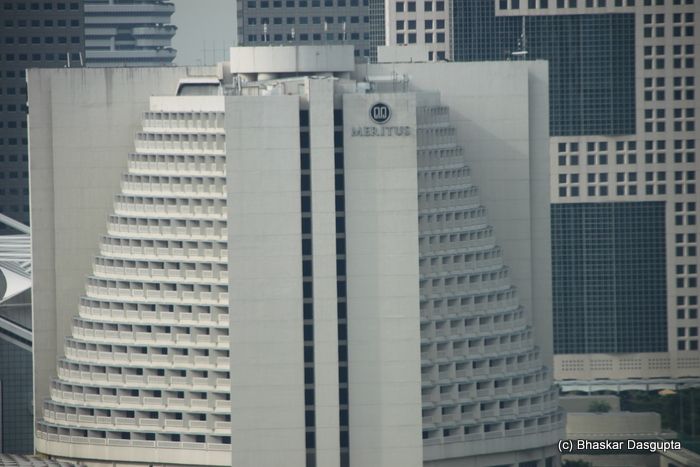 A hotel. I think. Looks like an inverted ice cream cone.


The skyscraper on the right has a blunt pencil top. But nice buildings none the less.


The Fullerton Hotel where we were staying. I tell you, it looks better from ground level rather than from top.


Couple of very dainty ferries. I think.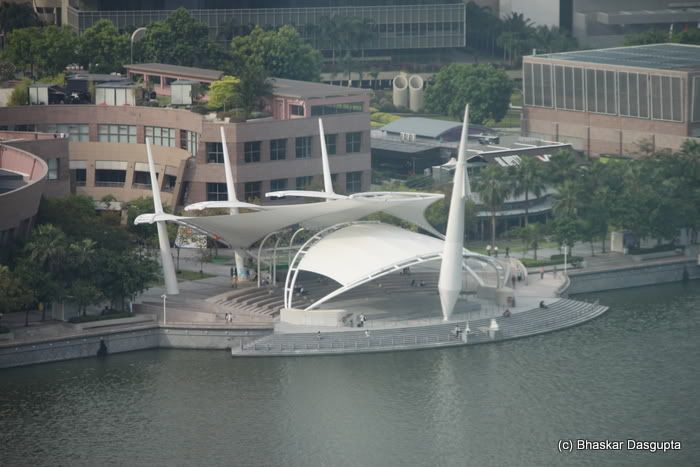 Lovely architecture, swooping umbrellas.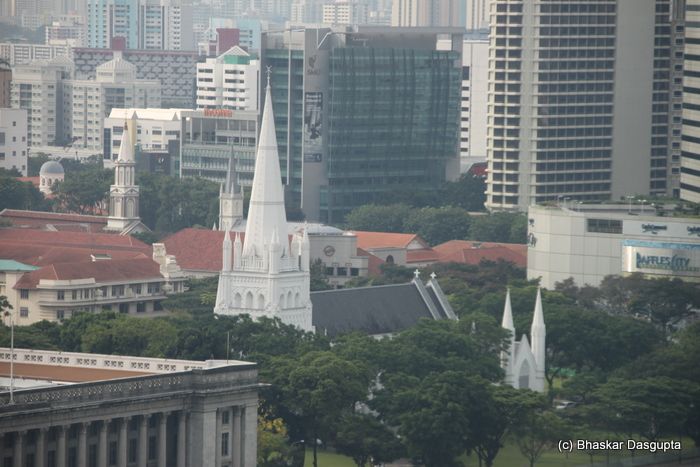 I think this is the parliament but I could be wrong.


Ferris Wheel. Giant one. Looks like a copy of the one in London.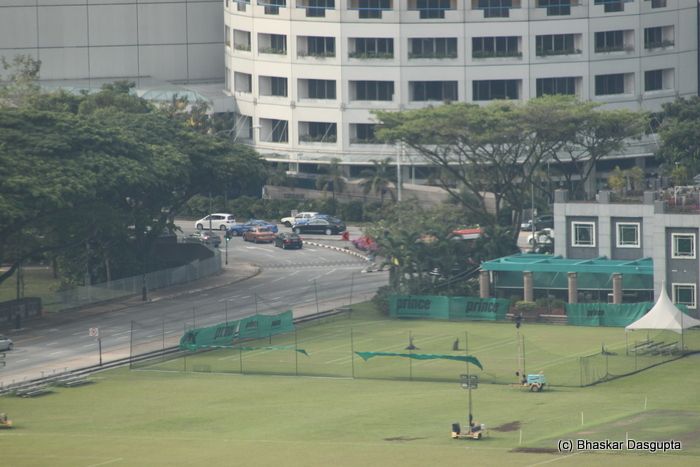 Construction stuff. Cranes and Concrete.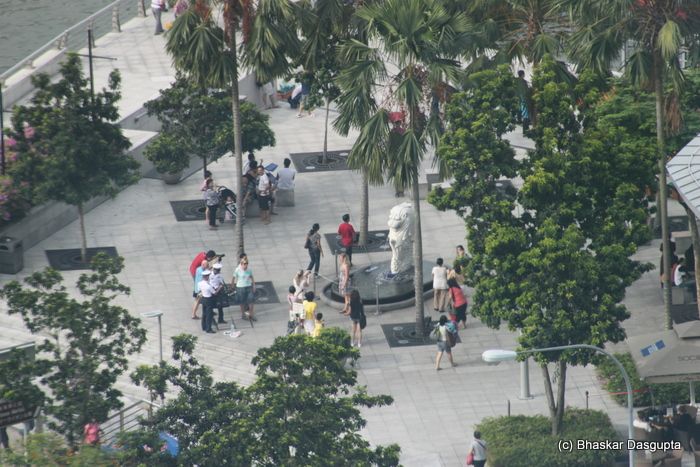 A nice walk area with sculpture.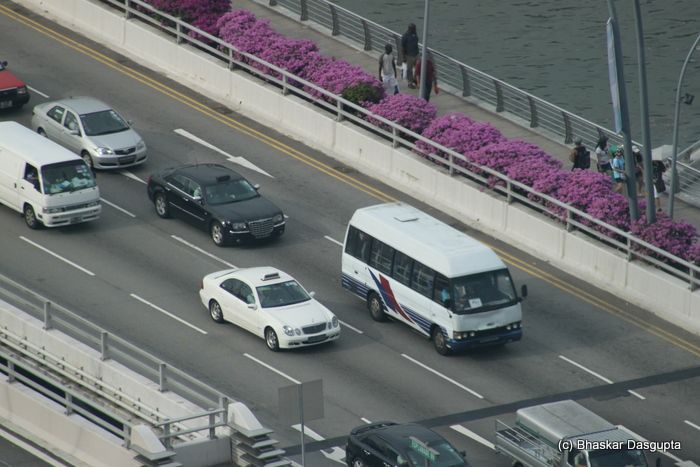 Nice cars. Seriously nice cars here.


I am still not sure about this. Its a football pitch. Surrounded with water. On 3 sides. very weird.


A closeup of the durian building.




Nice boundaries of the road. Lovely lap posts.