This is the third in a series of photographs I took while in a taxi to work on a sunday morning.
The London Hospital. No works traffic please. Only non-working traffic please.


One Stop Shop. Good. But what is the shop for?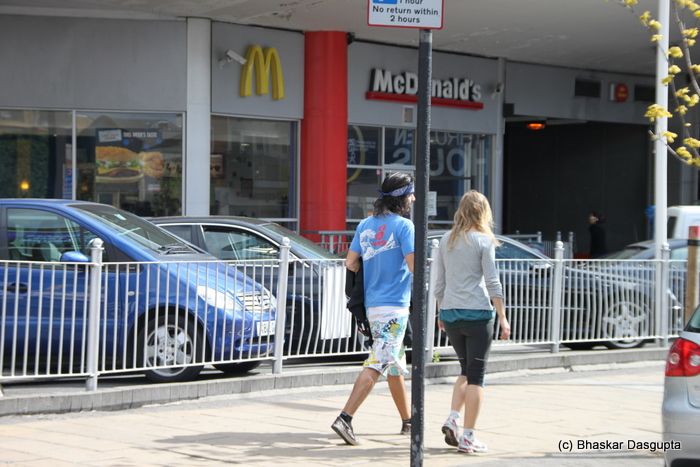 Cool Mum, but check out the graffiti on the left. What is that? Some kind of a code for vampire places?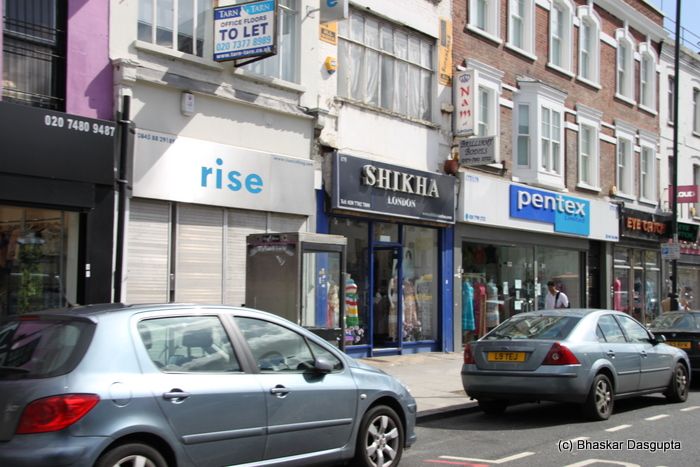 4 Stylish. Young fashion. With a giant rubbish bin in front.


The Nouv Elle image of high fashion is ruined a bit with its proximity to an offlicence, a rubbish bin and 24/7 internet cafe.


Nice shoes, where are you off to? Whoops. Ah! ha!. Erm. Hello!


Collectif? I took a bit of a double take with the nekkid mannequin on the steps.


Mmmmmm, I like it already. its PARFETT!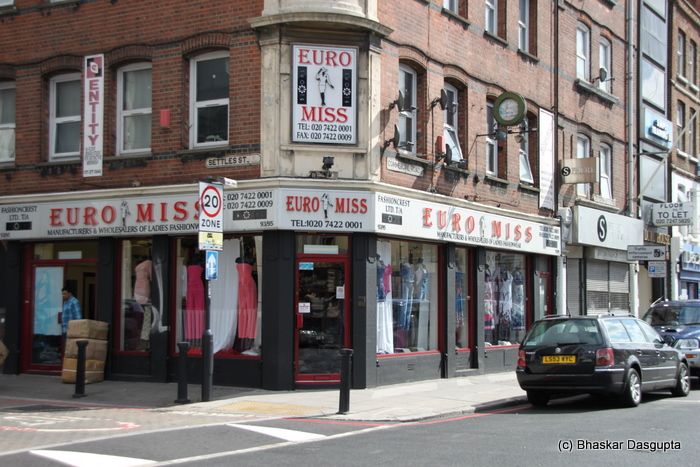 Charlie's Shopfitting has naked mannequins in the shop window. What exactly are they fitting into what kind of shops?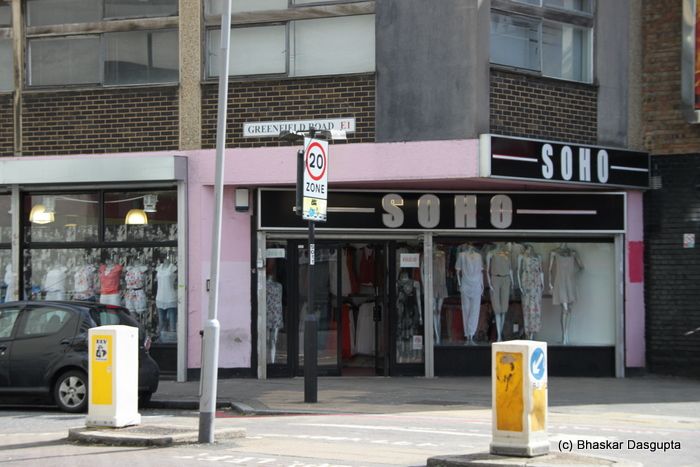 The London Metropolitan University Entrance. Bit run down if you ask me.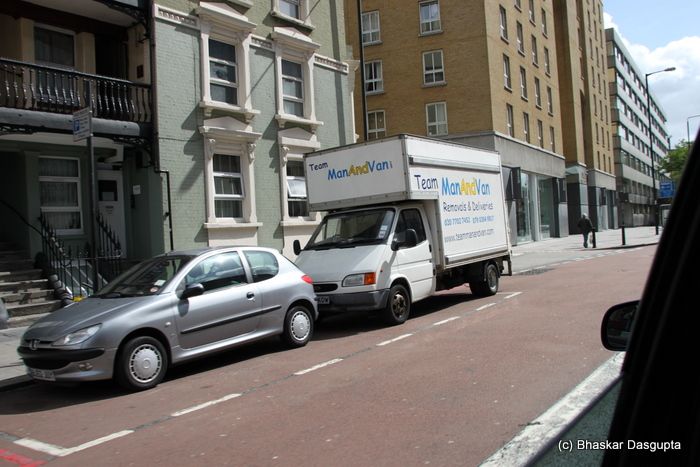 Ice Father Nation? Say what? But the architecture of this building is rather interesting. Check out the corner stones and the windows. Fascinating.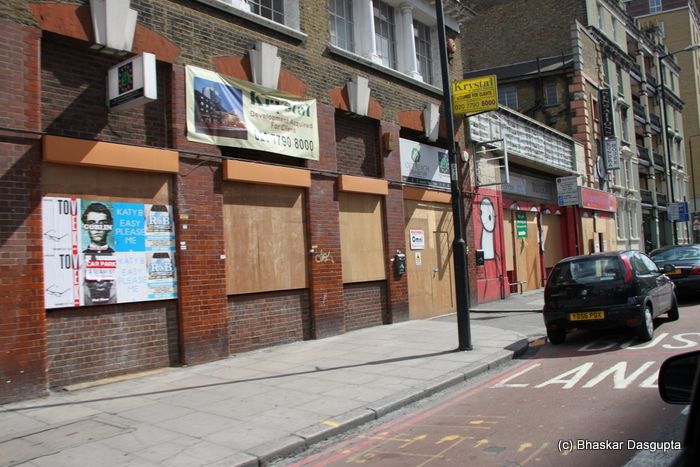 Excell. What happened to the heads?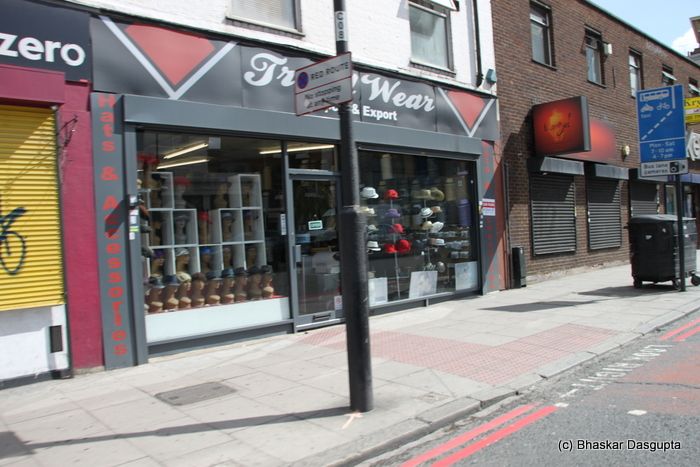 Ah! there are the heads. I guess the two shop keepers are friends, one took the base and the other took the heads.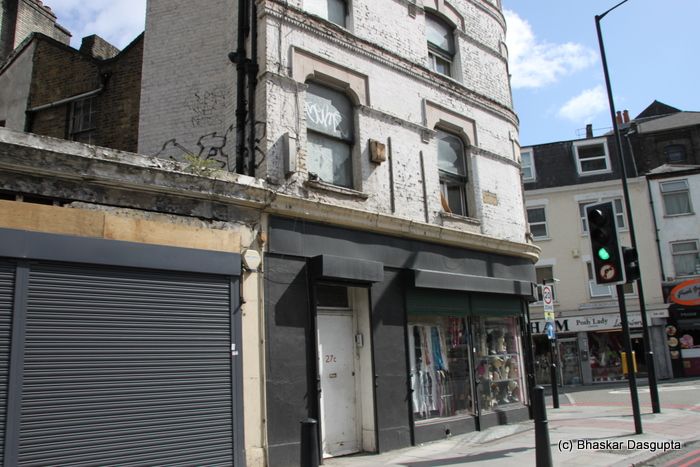 A rather dingy corner, graffitied, run down, pain peeling, weeds growing on the roof.


A fire Station.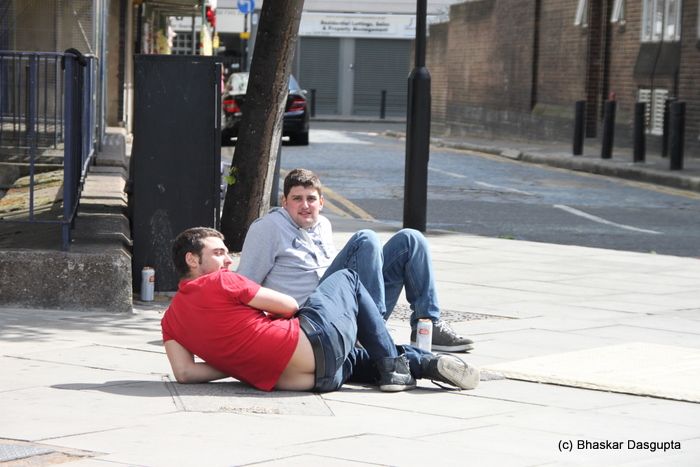 Couple of Londoners taking it easy on the road. Mind the crack. Having a beer. Well, why cant people drink beer at 11 AM on the pavement with their ass hanging out?