This was a series of photographs I took from a taxi which was taking me to work on a Sunday morning.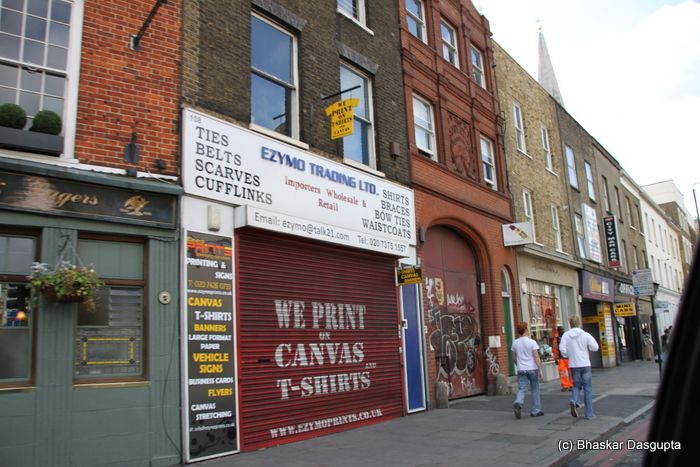 Nice shop. Should be fun to work in that place.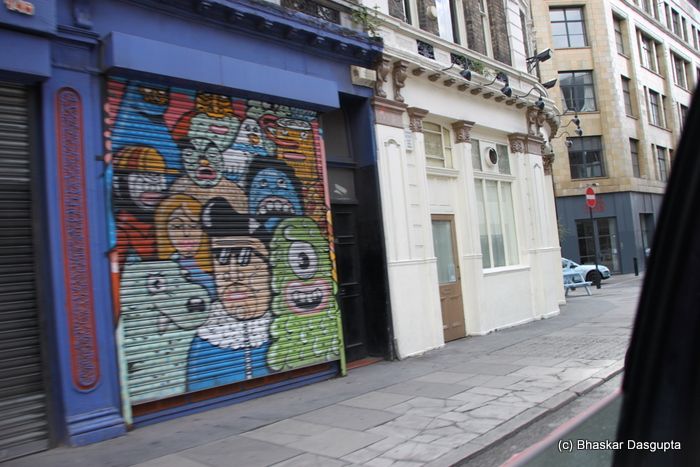 Nice shop shutter. Some really strange cartoon characters there.


Walking along a long brick wall.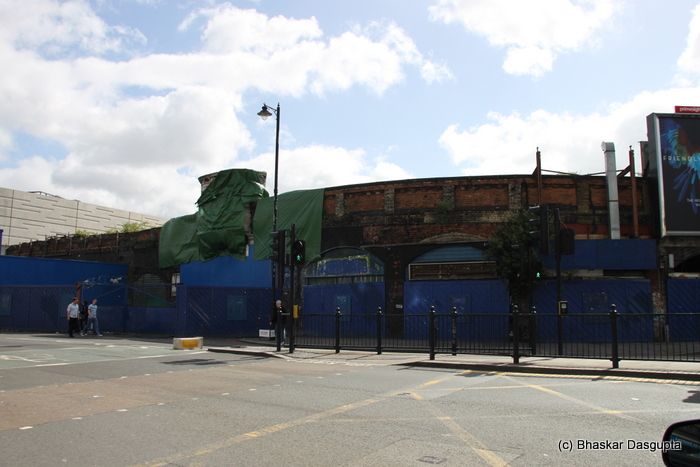 A bridge with plastic wrapped over it. With shops underneath.




Marble Steps.


Hanging T-Shirts. A rather interesting shop window display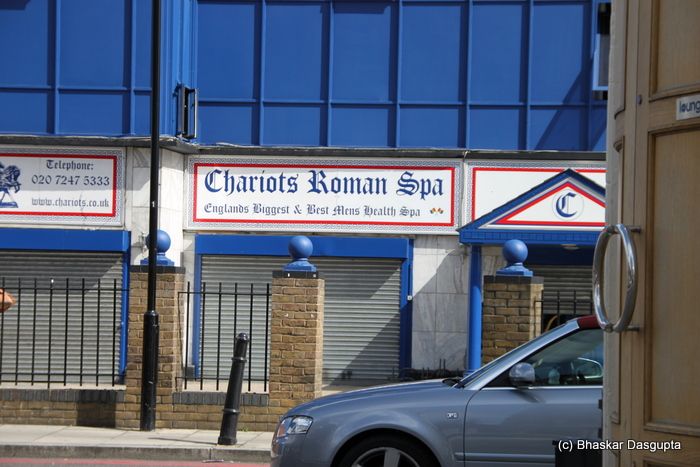 A ROman Spa. Hmmm, might be worthwhile to pop in there one day.




Another building with lovely windows. Its called as the Corinthian House.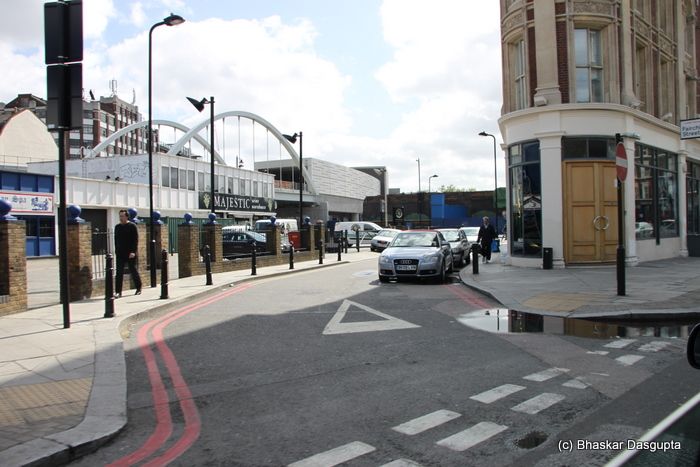 Doesnt that bridge look a bit like the Sydney Bridge? Well, a smaller one.


Now there's a cool set of wall paintings.


A child of the Jago? Its supposed to be a cult shopping place. Hmmm, never heard of it.


Nice name and colour scheme. Strange place to put the apostrophe, no?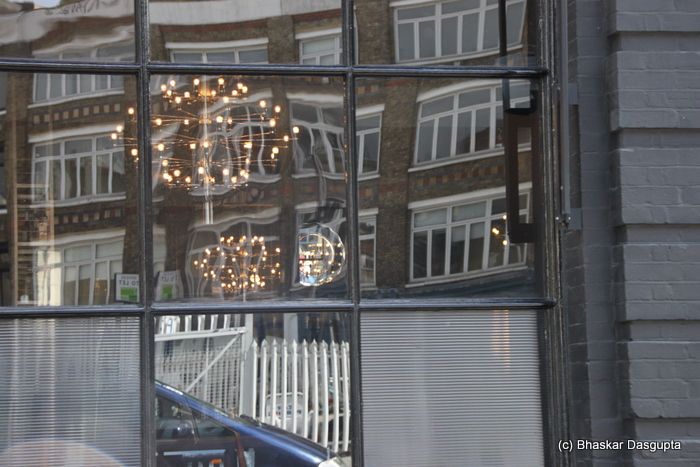 A lighting store? Wavy lights and a reflection of my taxi at the bottom central pane.


This stretch of Great Eastern Street is full of quirky shops.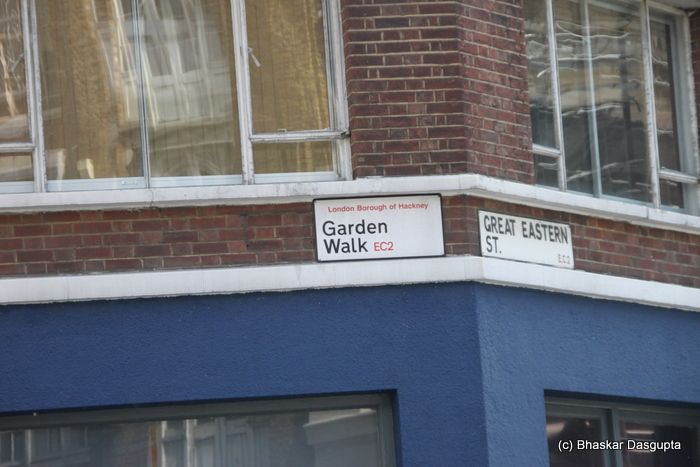 Garden Walk to Great Eastern Street.


A children's charity shop, looks like its associated with the Sharpe's TV series somehow.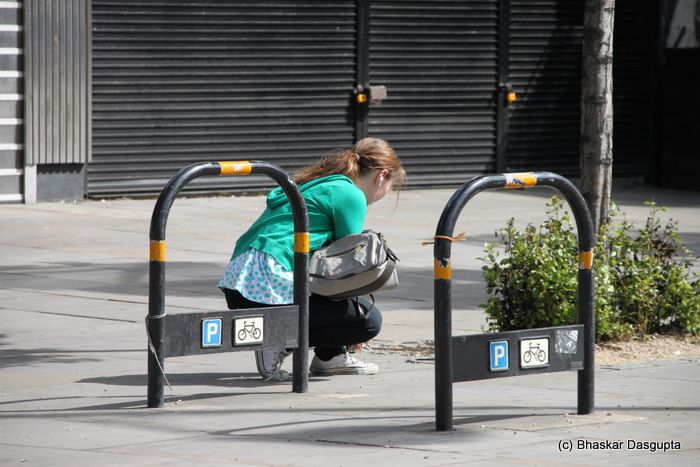 Tying laces next to parking for bikes.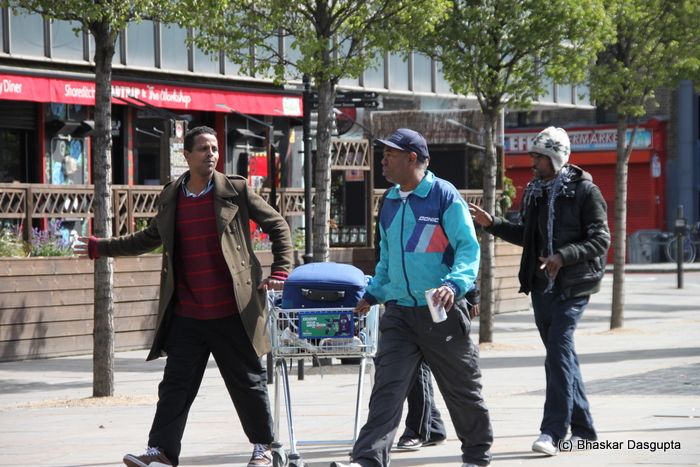 Somalis carrying a suitcase on a shopping trolley. As one does.



Some more eager tourists I think. The bag is a dead give away.