I met up with my old friend,Amitabh Sharma and he took me home for a lovely dinner. But on the way, we stopped at the Dubai Mall to check it out, not for shopping but to take pics. Here's the result.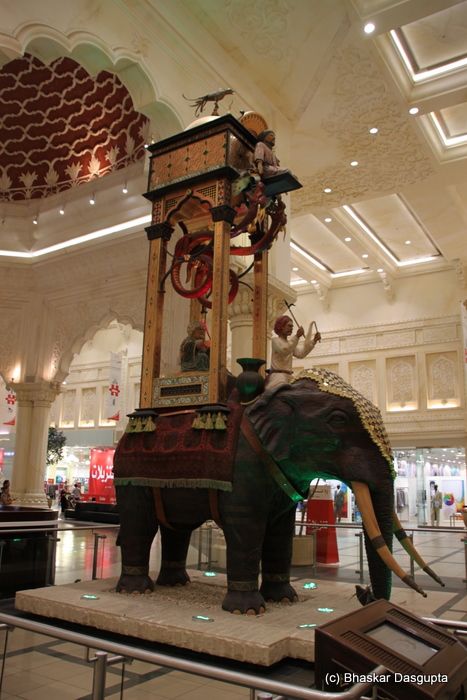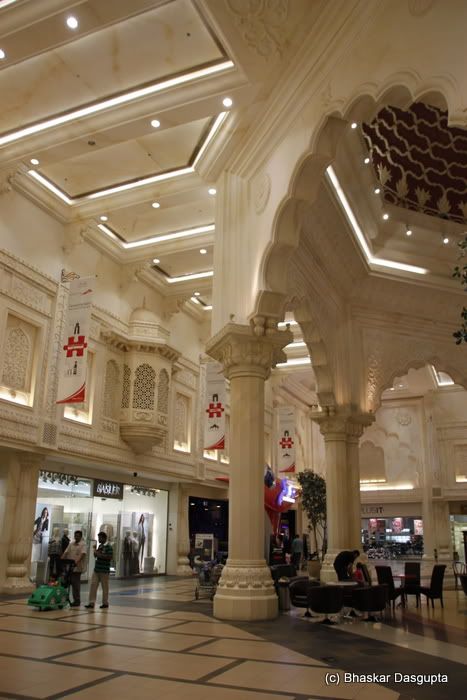 The Dubai Mall is a giant mall. We ended up jumping on an electric cart which buzzed us up and down the corridors, must have been more than a mile in length. We started in the middle, this is the Indian souk. With the elephant and a houdah on top. A serious one. Poor elephant.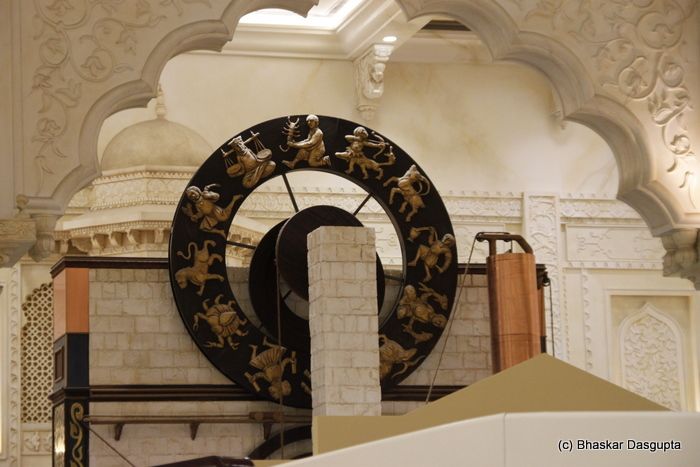 With the signs of the nakshatra.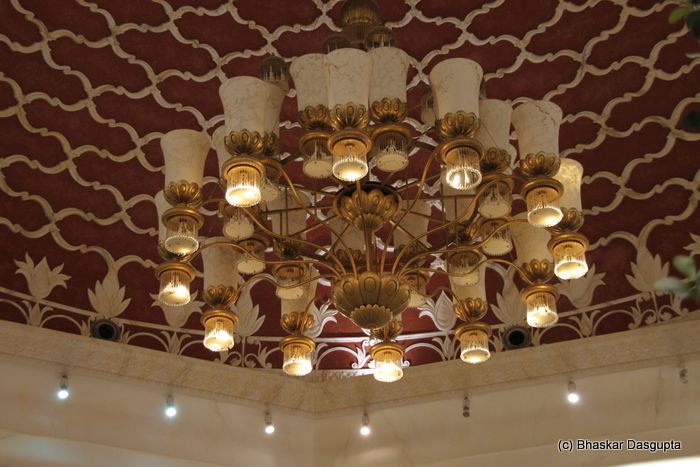 The corridors were lined with these fake accoutrements which presumably were to show that they were Indian in nature. OKKKK. Then we moved into the chinese wing.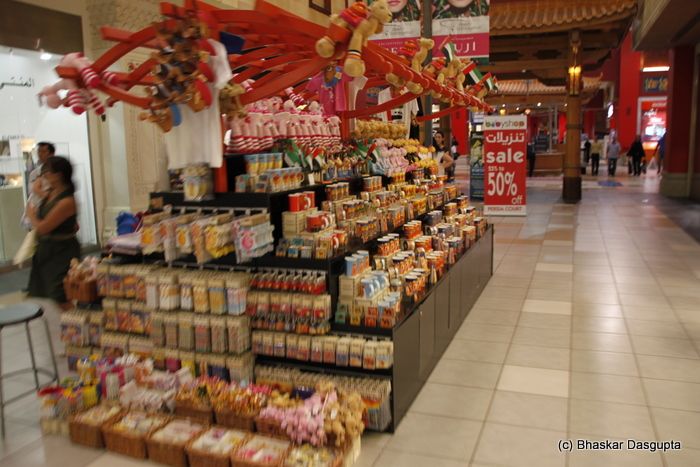 A stall in the middle of the corridor.


A huge hall in the style of the Forbidden City.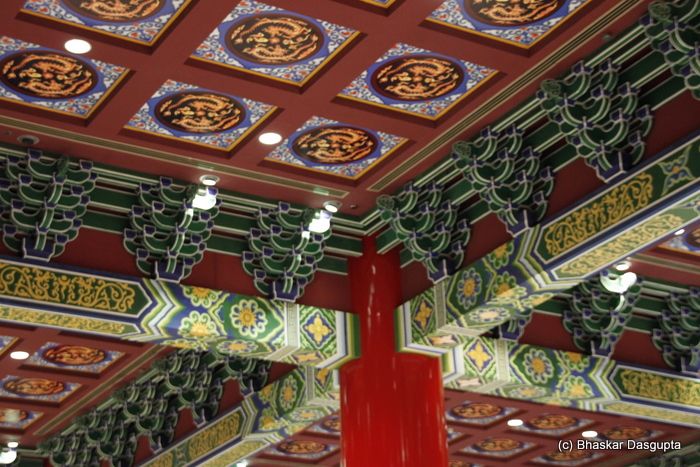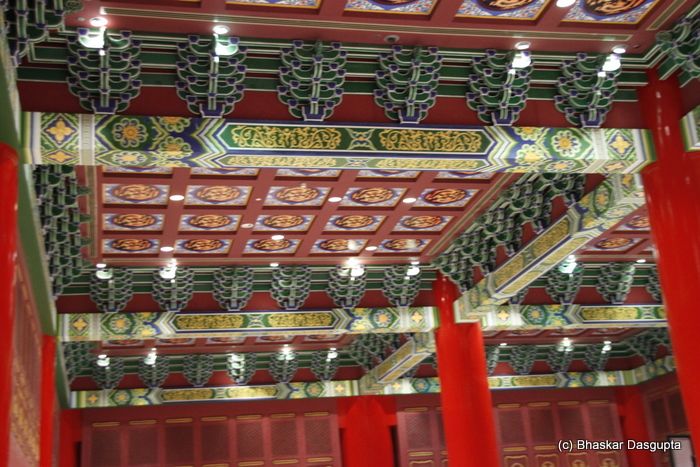 And there is another hall with a Junk!


A giant Junk in the middle of the hall.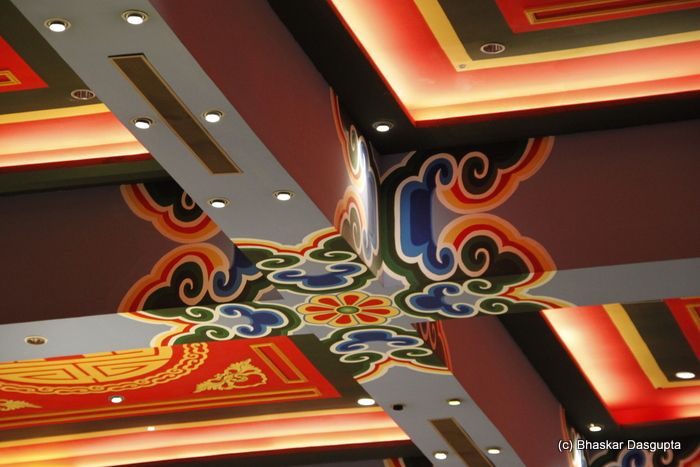 Lovely brightly painted ceilings mind you.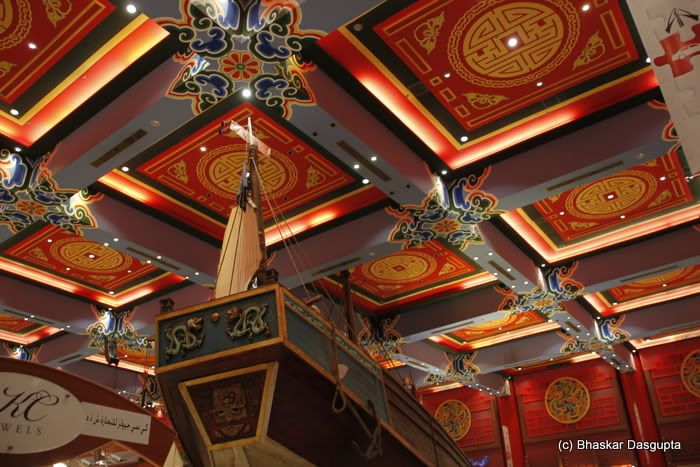 Hmm, never heard of him. Checked out Wikipedia and here's the entry. Seems like he tried to fly like a bird putting on vulture feathers.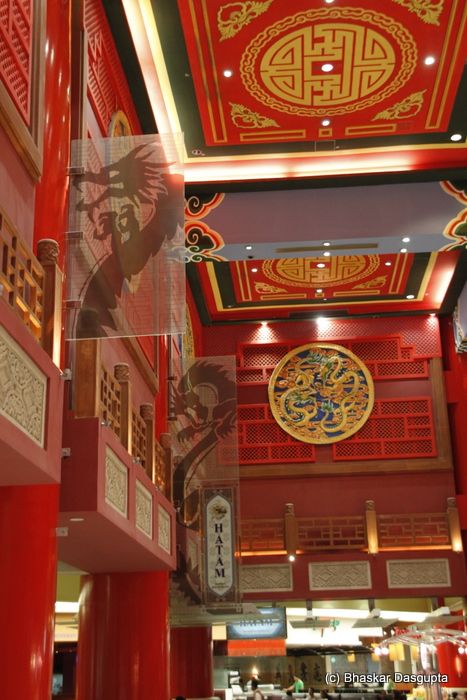 Nice decoration with dragons and stuff.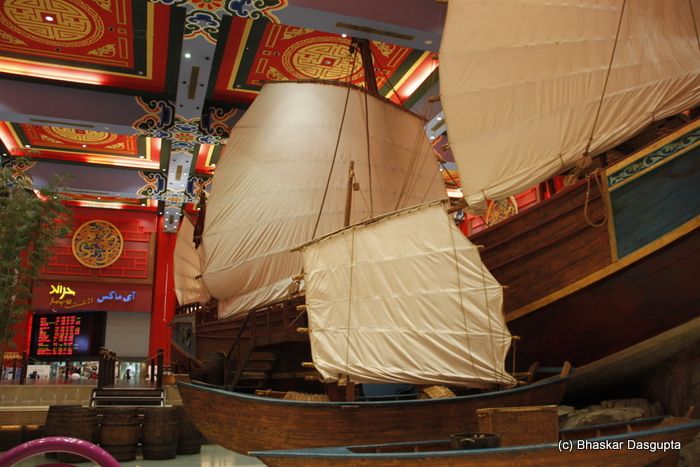 Another view of the junk.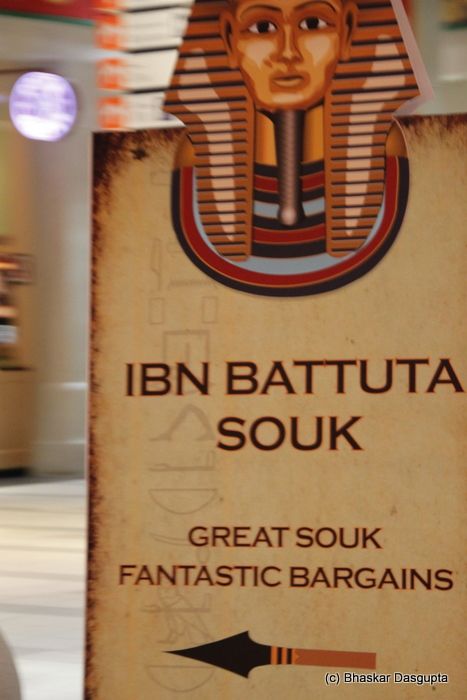 And then we have the Ibn Battuta Souk. We didnt go to that way, but decided to go back via the India souk.


Heading back to the India Court.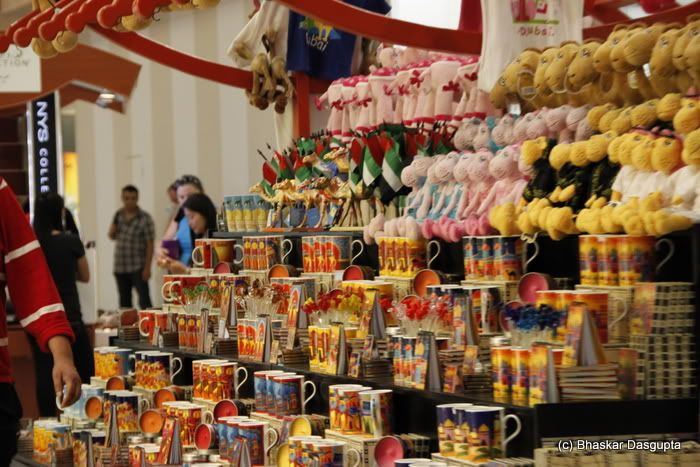 The shop which I saw earlier.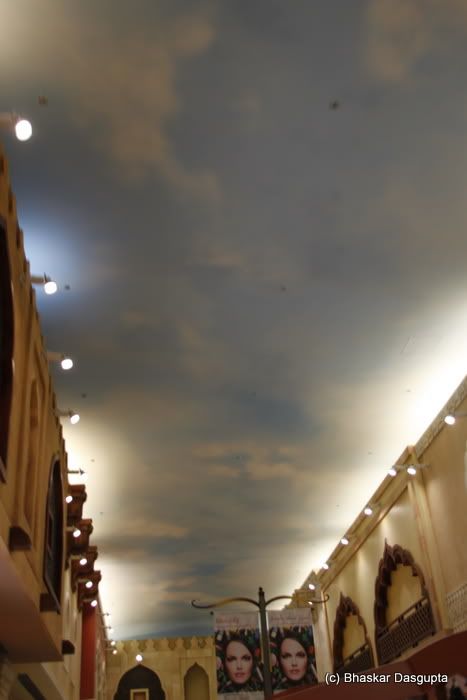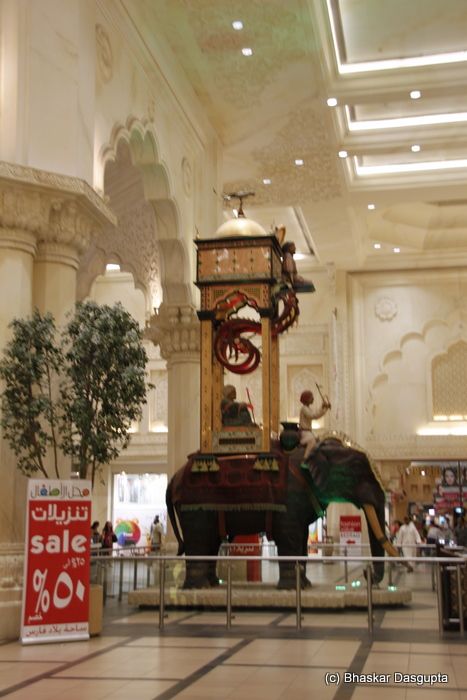 The roof was highlighted in lovely blue and painted to look like a real sky. I have seen something like this before in Jo'burg at another mall in Sandtown.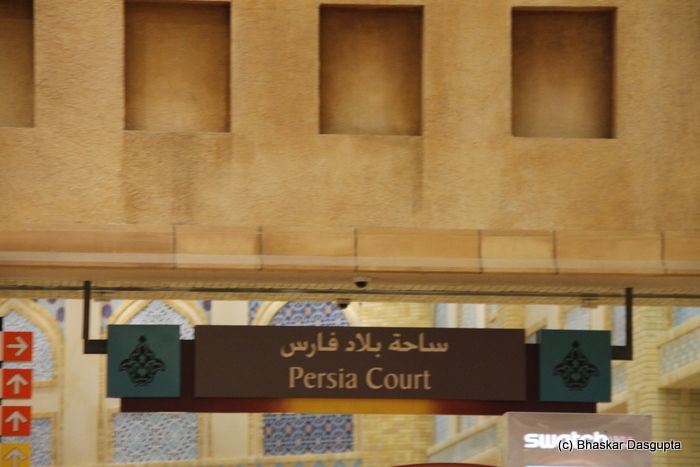 Now moving into the Persia Court.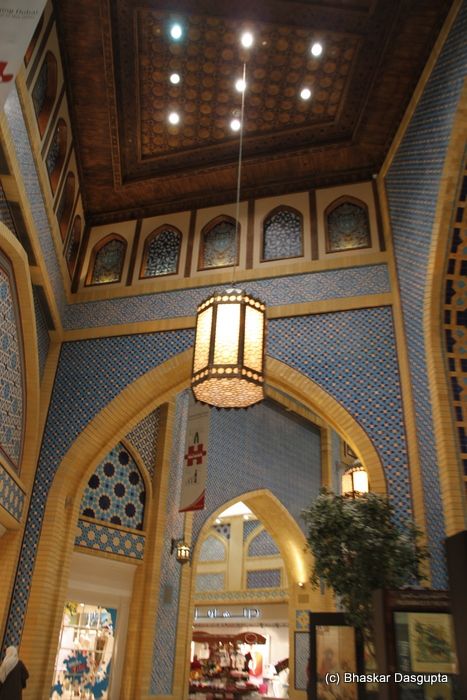 Reminds you of Samarkand, eh? the blue faience tiles?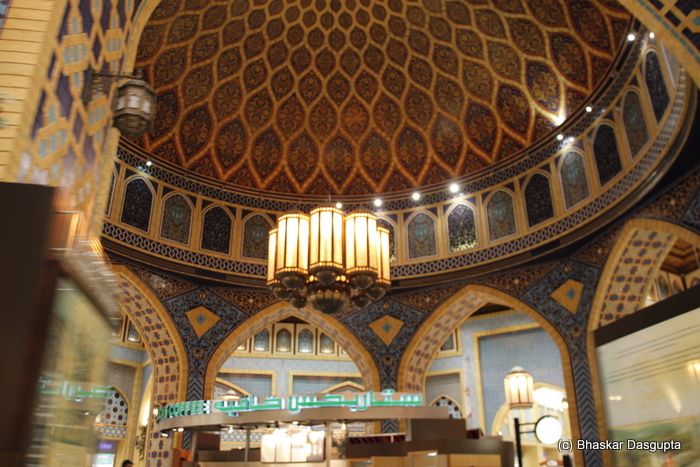 There you go, Ibn Battuta Souk.


The posters of the rulers were all over the place. In love of UAE and then the face of the ruler. Its not a patriotism but a personality cult I guess?


The Tunisia Court. No riots here.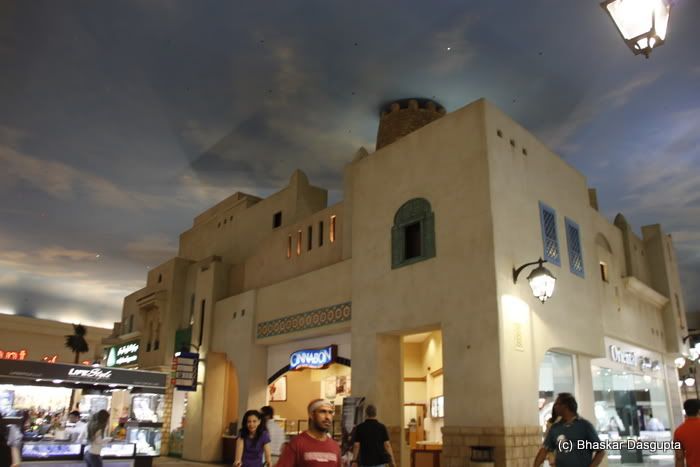 A full house was made inside the mall. Extraordinary.


Andalusia Court? lovely. One day I have to go there.


The roof was extraordinarily well decorated.


The fountain had these rather muscular lionesses holding it up.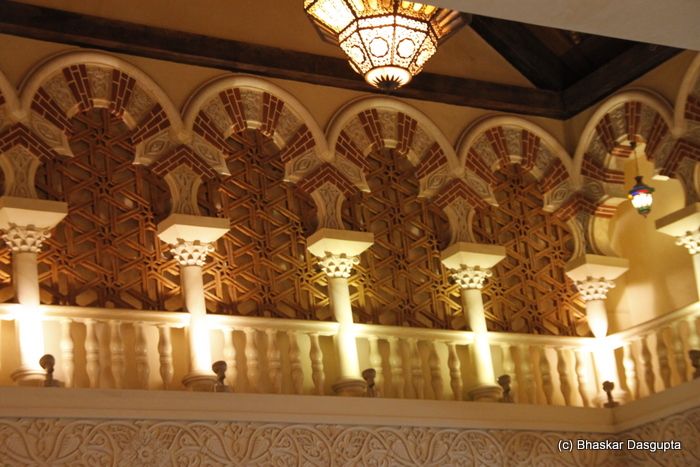 The decoration was really nicely done.


Typical Andalusia architecture.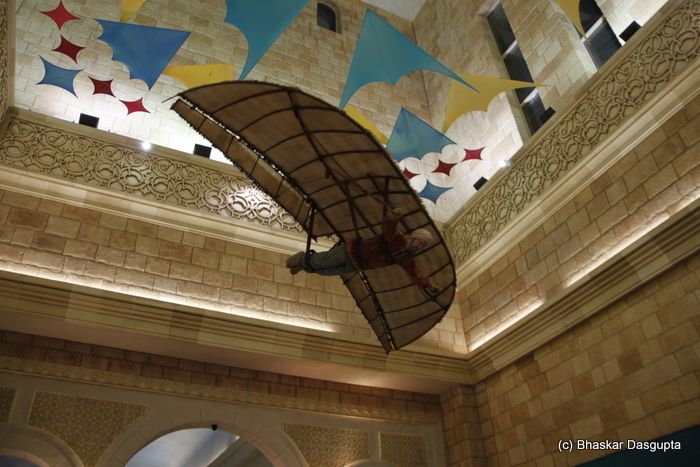 The walls were dressed up to look like the egyptian temples.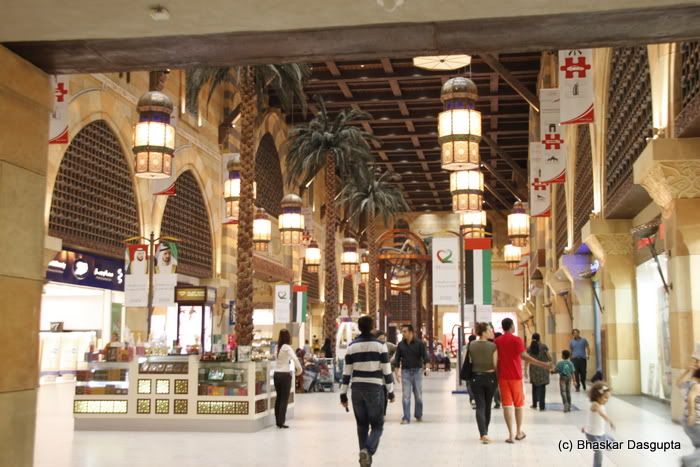 Back to the Egyptian Gallery.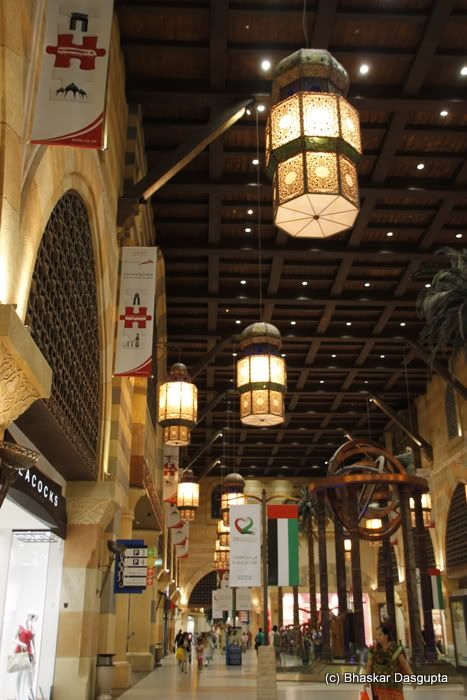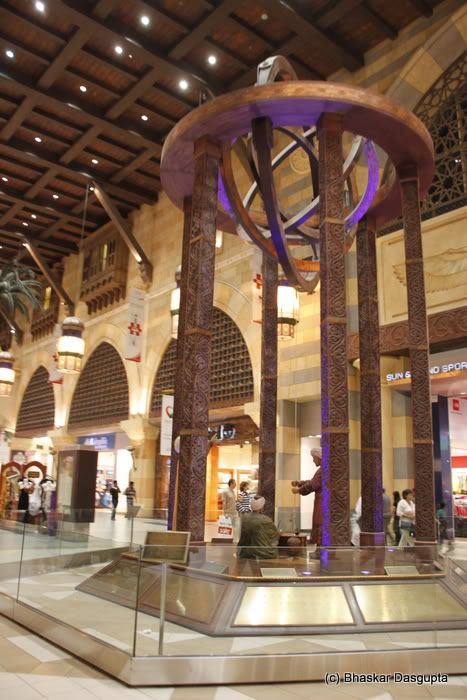 More views of the Egyptian Court.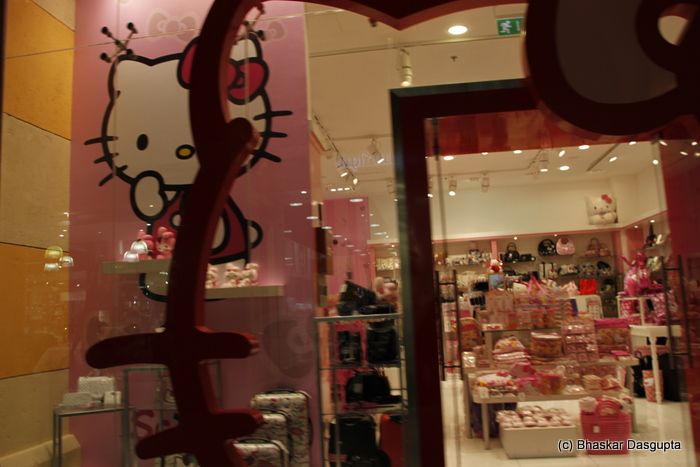 And jarringly, in the middle of the Ibn Battuta area, you have a hello kitty store. Irony. Ibn Battuta would have puked. Here is the slideshow with more photographs.