We went to another office and while waiting for the chaps to pop in, decided to take some photographs from the reception.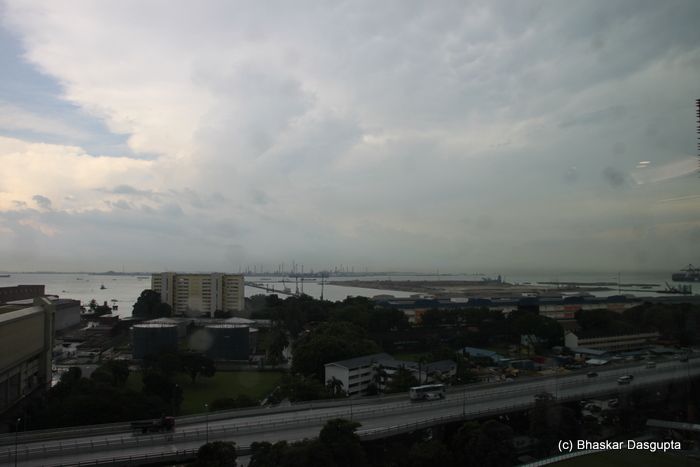 As you can see, its not an very exciting view. Boring almost.


Ah! but dug out the zoom lens and peeked closer.


Tons of freighters. Moored, presumably waiting for berths to open up.


I think that's tug in the front of the photo.


Hmmm, i think there's some kind of a reclamation going on here.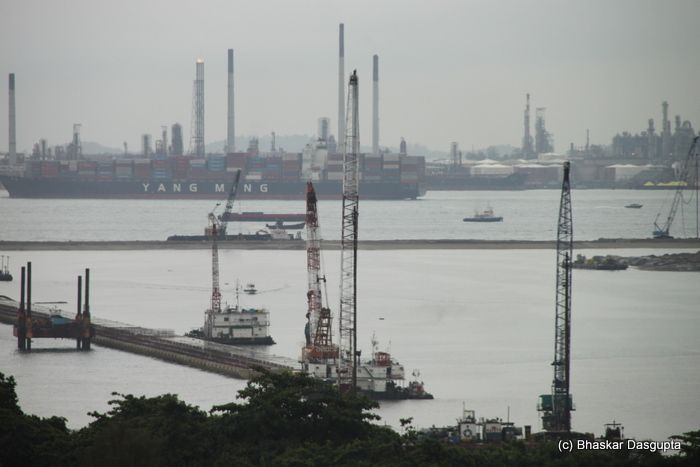 Yang Ming in the background and rows of cranes. I do think its a reclamation.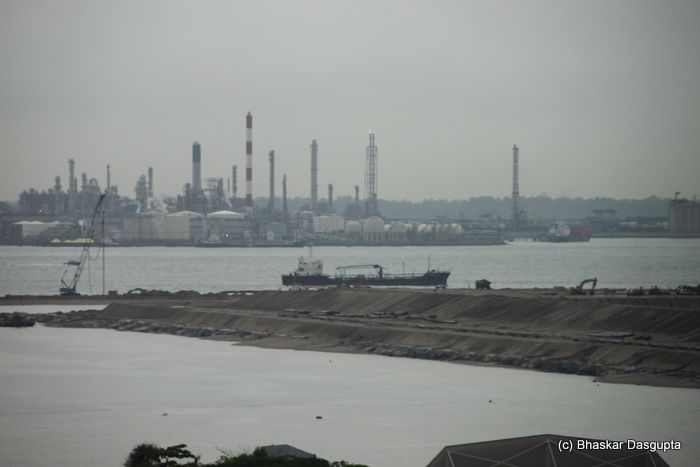 Yes, definitely looks like an earth berm.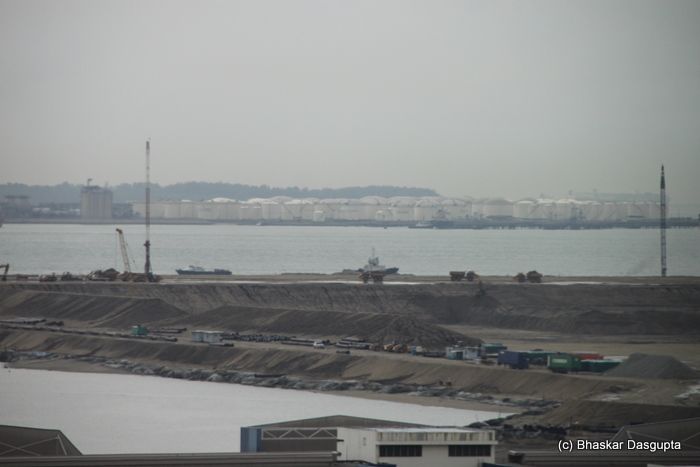 See? they have created a giant dam and then are filling it in. Singapore keeps on getting into trouble with neighbouring countries about how they are stealing their sand. Entire beaches have disappeared from Indonesia and Malaysia, you know? to satisfy this.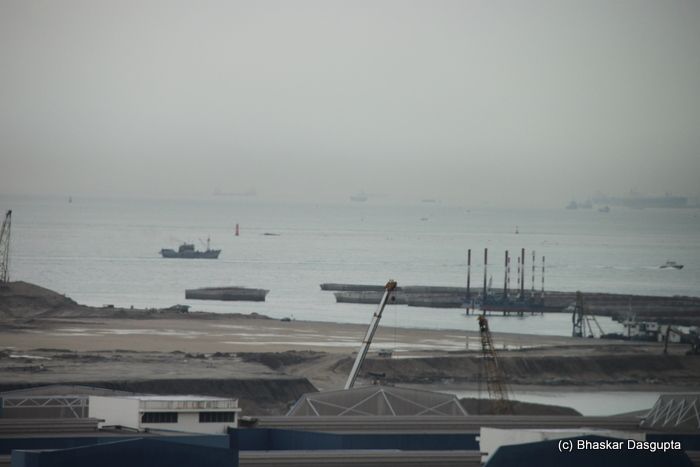 This bit seems to have been completed.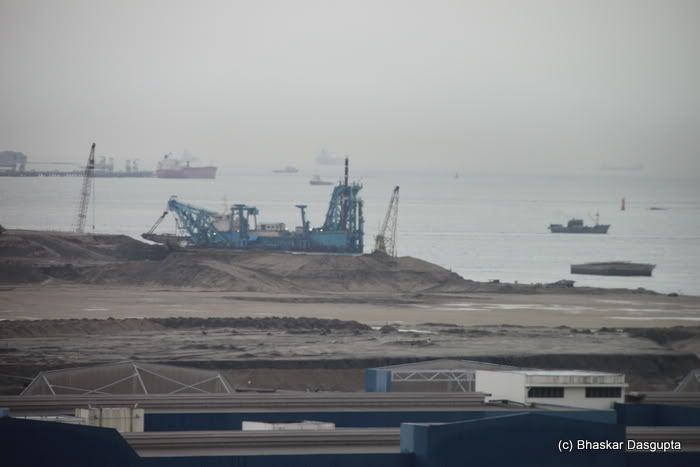 Or it could be that dredger kind of blue thing in the background. Which is dredging up sand and gunk from the seabed and dropping it into the area to be built up.




another area which is completed. Massive job. Singapore is growing rapidly. Amazing place indeed.