Came back to the hotel at midnight but couldnt give up the chance to go for a walkabout. The day was long and I was tired but hey, come on, Singapore here I come. So this is the first bit


The famous fly on the urinal in the hotel. Well, all trips start with a trip to the loo, no? :)


The moon is out, its about 1AM at night, hot and muggy as usual.


The waterfront is quite well lit up, even at night.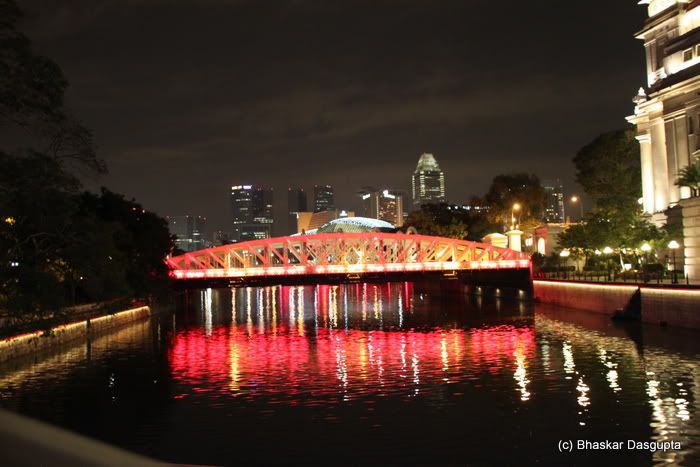 The Andersen Bridge, more about that later.


Walking out over the Cavendish Bridge and then noticed this fashion shoot happening. The lady was absolutely deadly. Beautiful.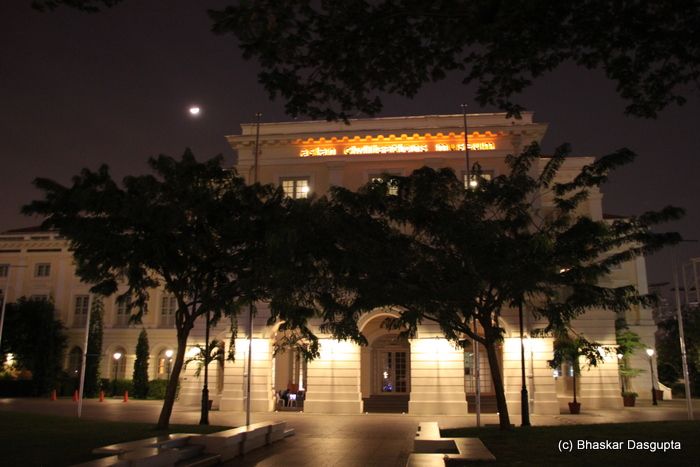 This is the Asian Civilisation Museum.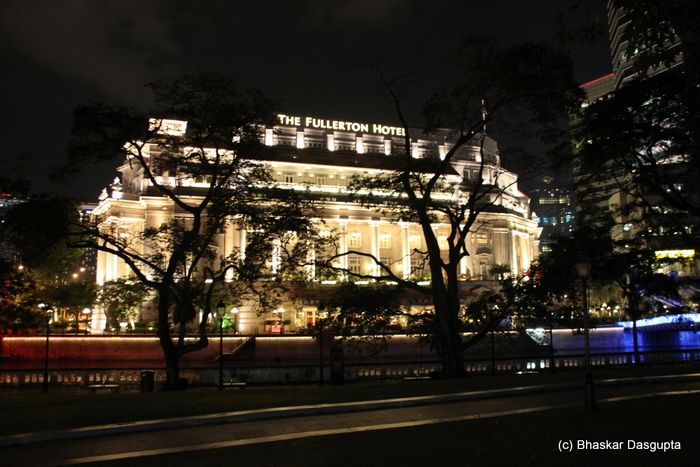 Looking back at the Fullerton Hotel all lit up.


This is the Dalhousie Obelisk built to commemorate the visit of the Governor General Of India, Lord Dalhousie in 1850. The plaque says that the Obelisk was constructed by public subscriptions from the merchants who hoped that the visit will push for improvements in public infrastructure. But guess what? zilch.




This is the Victoria Concert Hall.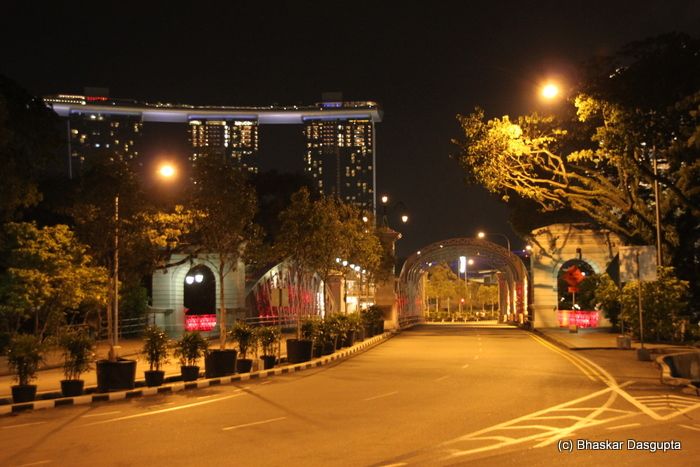 The Marina Sands Hotel. Extraordinary architecture. Really amazing. The road leads through the Anderson Bridge.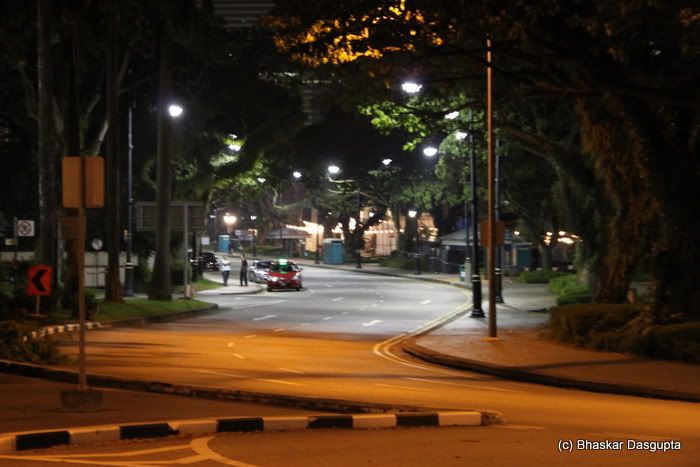 The winding road with two types of street lights, one Neon and the other fluorescent white.


Work in progress, the Victoria Concert Hall was being fixed I guess.


This rather interesting pathway was constructed right to the side of the Concert Hall. Interesting structure. Why this way?


This is the Singapore Cricket Club.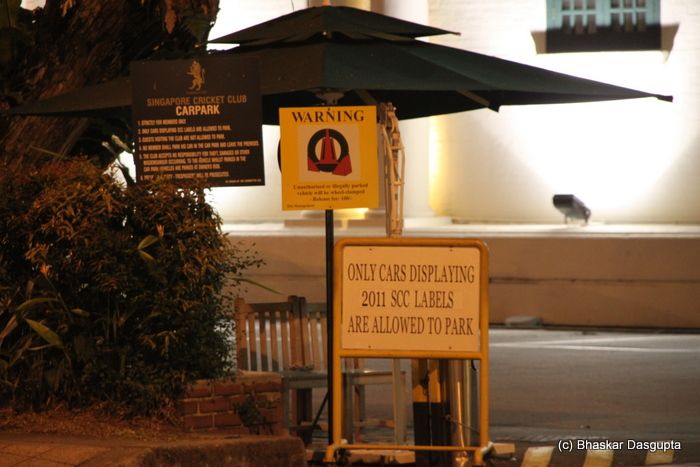 Gosh, some heavy duty warnings there.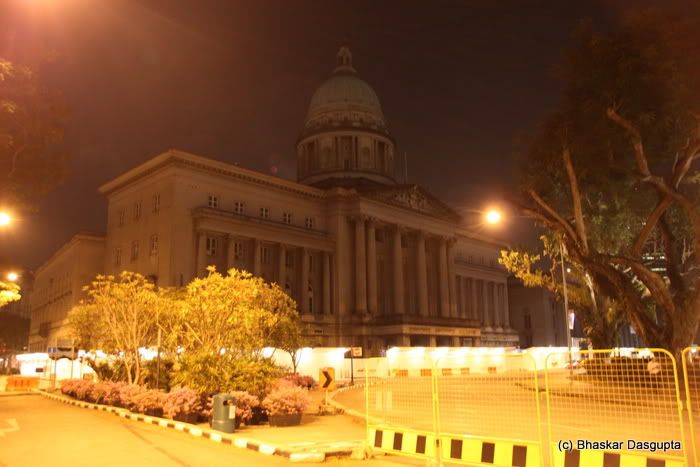 This is the Singapore Supreme Court. Interesting shadows.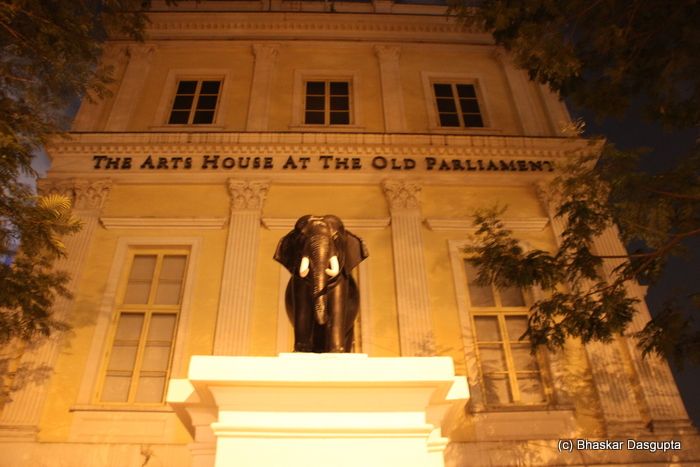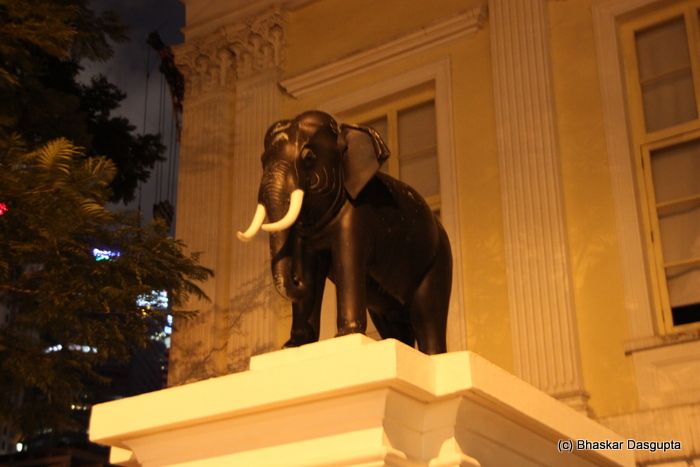 This is the Arts House at the Old Parliament and in front of it, there is this Elephant topped Pillar which commemorates the visit of His Majesty Somdech Phra Paramindr Maha Chulalonkorn, the Supreme King of Siam who landed at Singapore in 1871. These merchants seem to be busy constructing all this stuff, eh?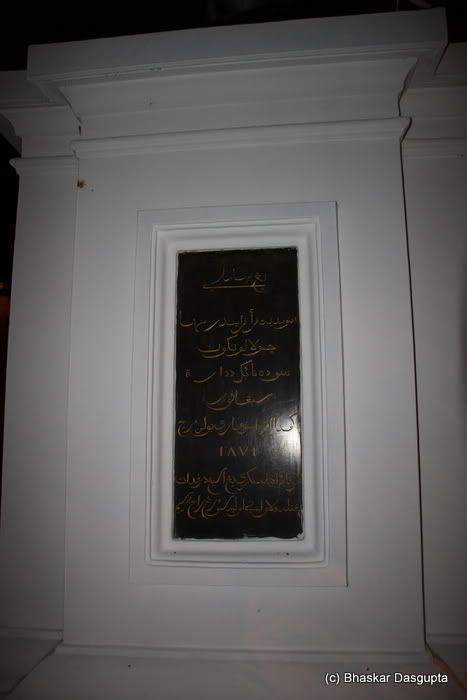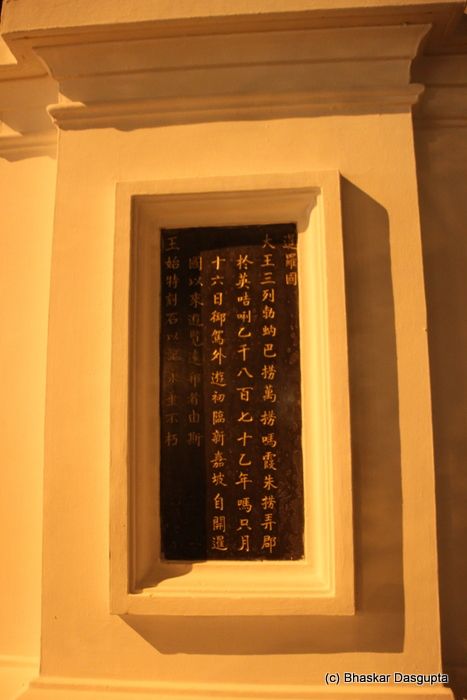 The four sides are covered with these plaques in different languages, English, mandarin, Arabic and another one which i dont understand.


One of the alleyways next to the Parliament.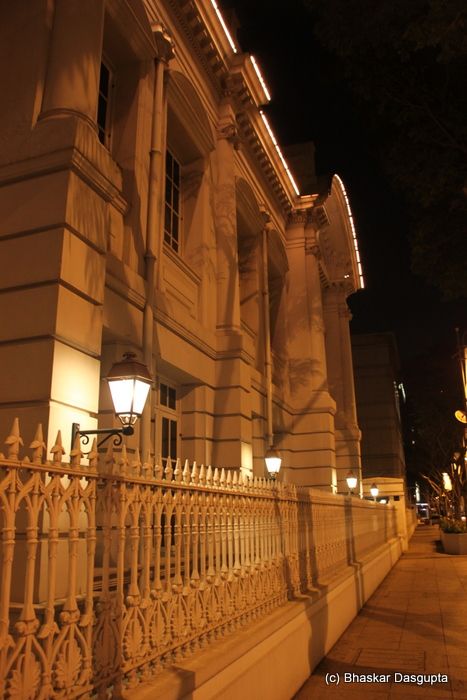 The Facade of the Parliament Building with a lovely fence.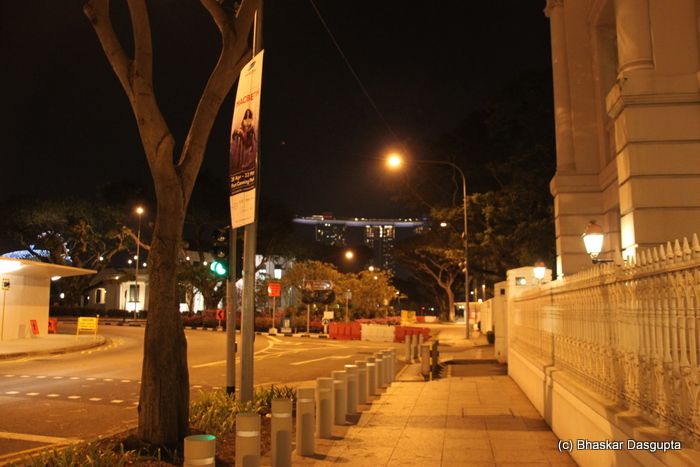 Looking back up the road and the Marina Sands Hotel in the background. It looks so incongruous with a space age hotel nestled in this old colonial area.


And the security really amazes me, specially for one coming from India and the UK. Just walk in, eh?




The fence.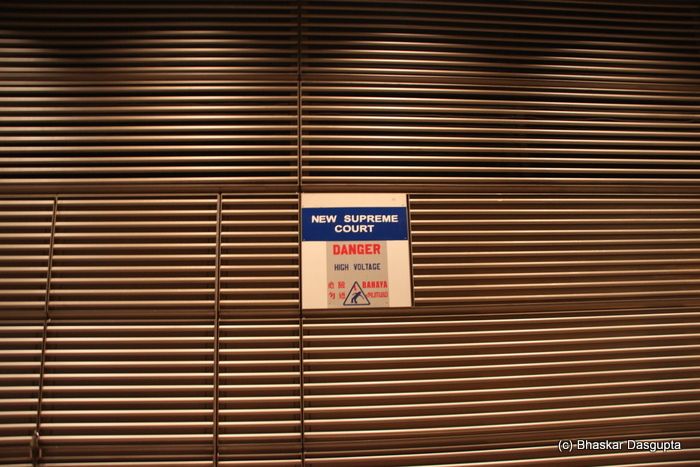 And here's the Supreme Court. With a warning. lol.
The next bit is when i visit the cathedral