This is a series of photographs cataloguing my trip to work on a sunday morning. Not happy with it, but took pics anyway.
More cartoon characters on the wall.


Mr. Coffee is enjoying the lovely weather.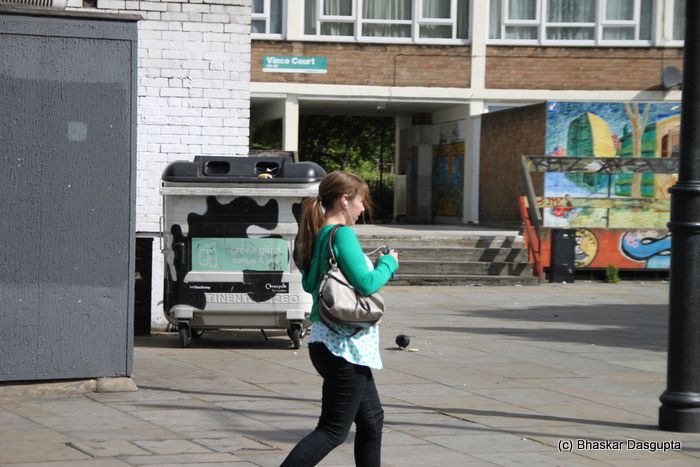 Even the rubbish bin has been painted in cow colours.


That's a strange name for a fast food shop.


This woman was crossing the street while texting and listening to music. Bit dangerous.


Britannia Walk doesnt look very royal or posh I am afraid.


Having a fag while driving the truck, captured on the rear view mirror. Both of them
Looks like a roman standard was plonked on top of that house.




three locks, with stock inside and two ugly ass railings on each side.


The fence looks like as if its been chewed in the middle by dogs.



Striding along in the bright sunday morning.