We were staying at the Shangri La Hotel in Dubai. In the foyer, they had this tiny stage with a backdrop celebrating Malaysia. Must be one of those Tourist thingies.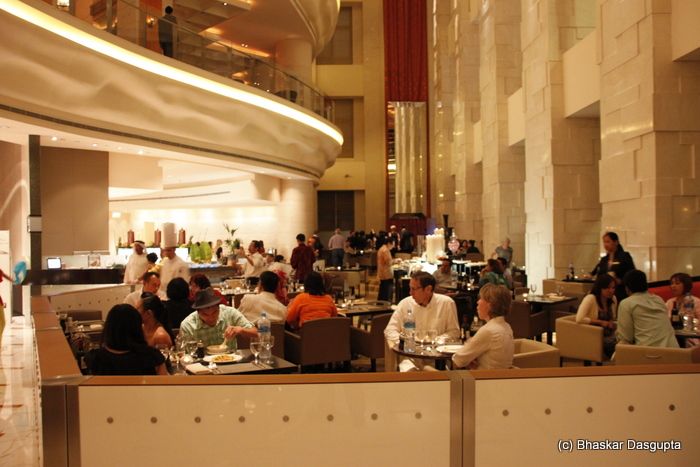 It faced the foyer restaurant where we had our breakfast.
Anyway, the first night, there was this chap with some tea in two mugs.
And he was dancing around with the damn things.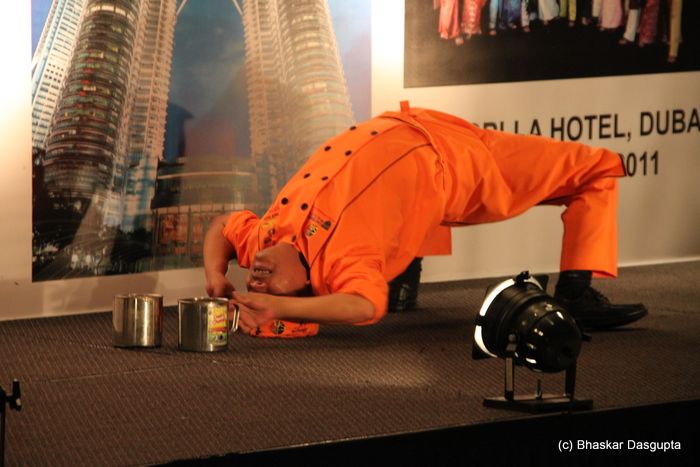 Finished pouring the tea and then he rests. Amazing.

The second night, we saw a whole bunch of dancers. Here are their photographs. They are just so graceful and wonderful. Moving with quiet flowing grace, from one pose to another. Absolutely beautiful. They reminded me of quietly flowing waterfalls. Boughs heavy with frangipani flowers which get slowly saturated with heavy warm monsoon rain and then slowly dip to shed the water. Thick Mango pulp and juice flowing over the lip of a jug into your glass. A slowly turning ceiling fan in the hot humid climate. A cloud of brilliantly coloured butterflies slowly flitting over a mat of rich colourful flowers.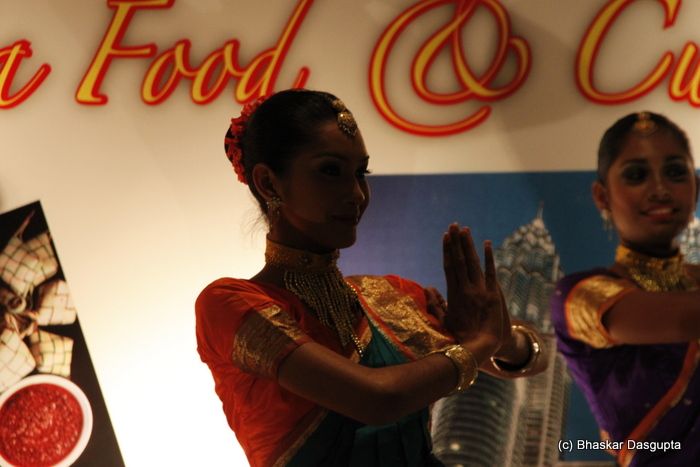 The full team.




Lovely looking girls. So graceful indeed.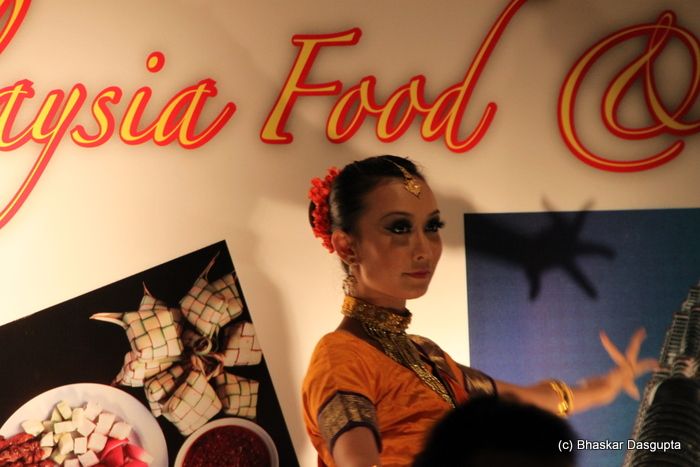 She has the most amazing smoky attractive eyes. Very nice. woof woof.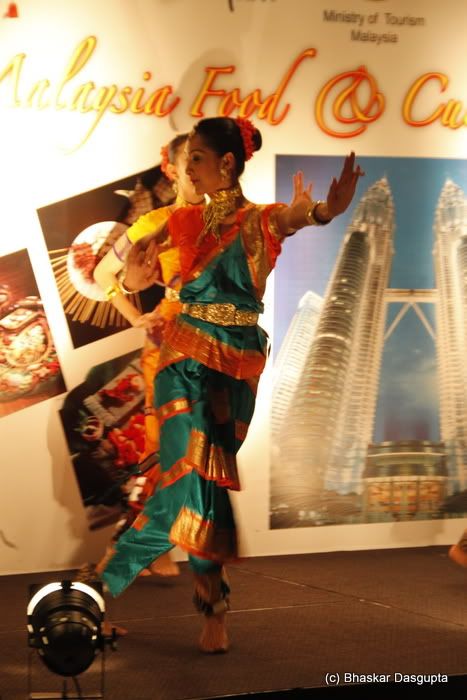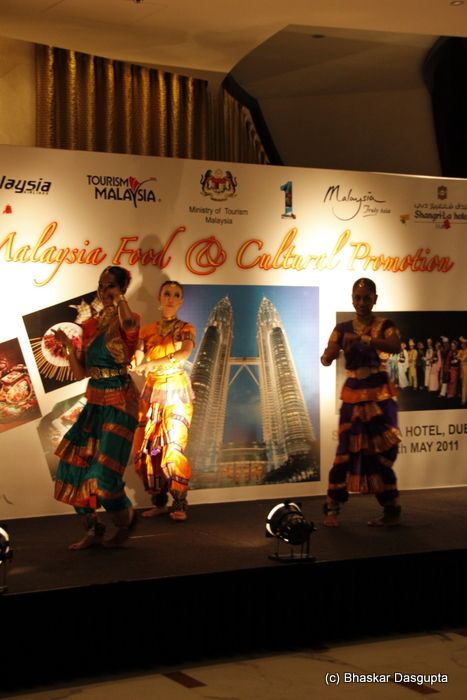 Swaying beautifully, reminded me of bamboo forests in a light wind. This was an Indian Dance presumably, going by the outfits.
The 6 of them.




Beautiful head dresses.


Lovely looking girls.




They look like tropical flowers themselves.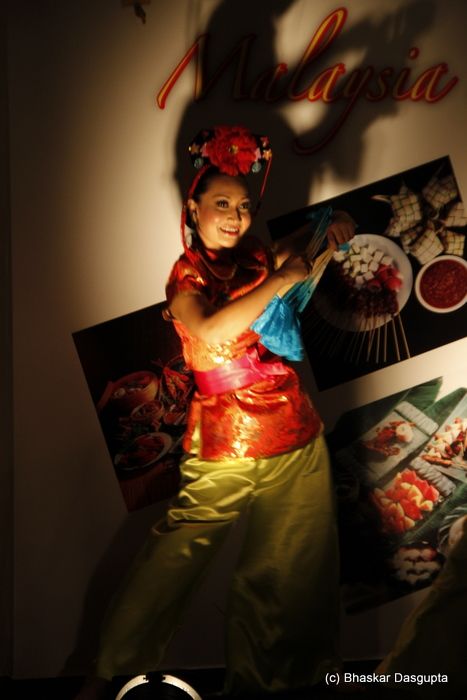 The shadows were interesting as well, although the lighting sucked.
Wearing traditional Malay clothes and the chaps were also wearing the traditional Malay Cap.


I think the chap made a joke because she was giggling away like crazy.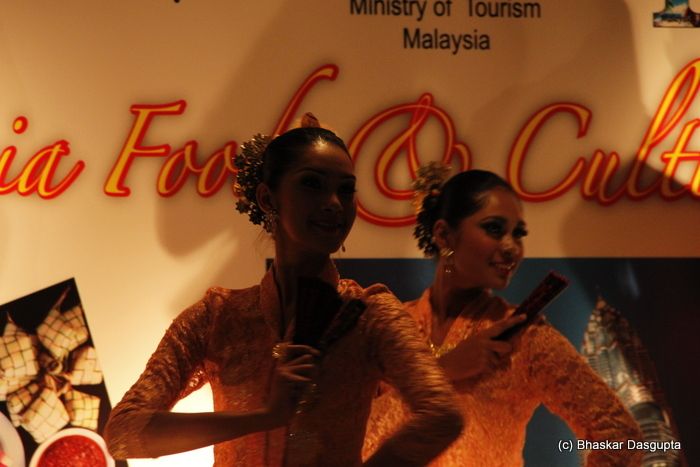 Gosh, those eyes! so expressive.


Then they were queuing up to do this dance.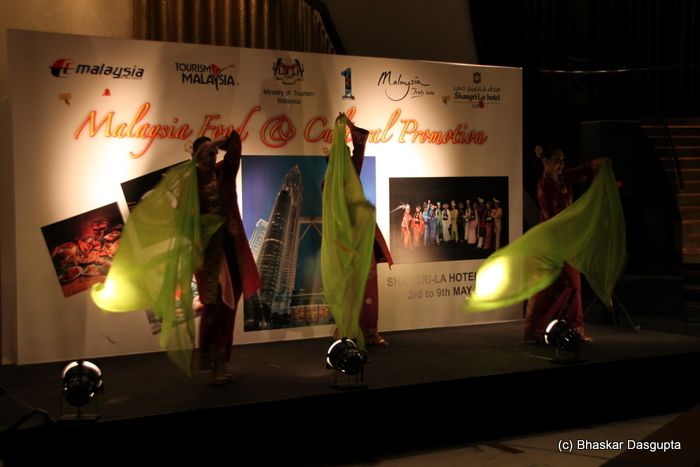 Applauding and clapping to the beat.


They just move so gracefully, beautiful. Here is the slideshow with more photographs. These South East Asian Countries have just so beautiful dancers. More more more!