In one of the previous trips to India, I was distracted by the noises of squealing pigs. So I grabbed my little trusted camera and off I went to investigate.
It was Mommy pig with a whole tribe of piglets clustering around her. Mommy had obviously recently had an excellent mud bath. Before you wrinkle your nose, we do it as well, check this and this out.
And then she collected her brood and off she went on a trip to god knows where. The piglets had not noticed me haring after them with my camera trying to get a good angle.


but then they noticed me, and all hell broke loose, it was like zip zag, dive in and out, weave in and out between mommy's legs. A strange fat man is chasing after us with a camera, Mommy.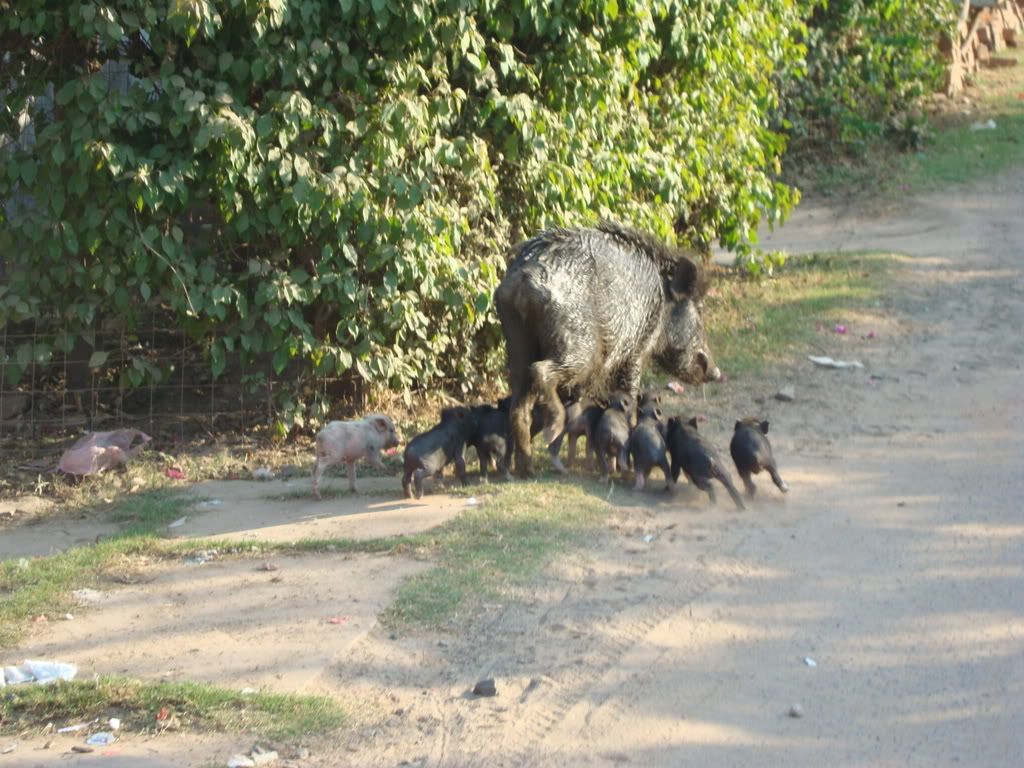 Then Mommy noticed me too and she took off as well, her panic translating to the piglets, can you see them running fast, specially the ones on the right who are banking hard to port?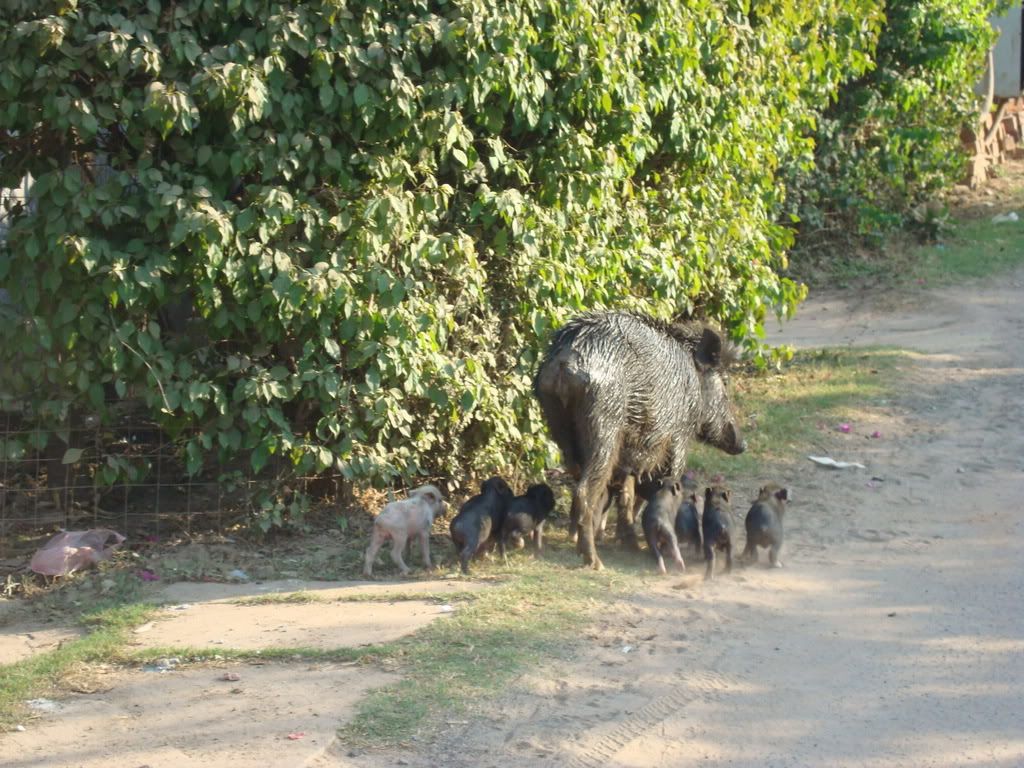 Ok, so that's enough of running. So they settled down a bit to a fast walk. It reminded me of my college days when we used to grease up a piglet, put it inside an enclosure and offer 100 rupees to anybody who could catch it. Never, ever could you catch a greased pig. Pigs are very intelligent creatures. That reminds me of the Churchill quote, "I like pigs. Dogs look up to us. Cats look down on us. Pigs treat us as equals". Anyway, Piggie family then ambled off to pastures new. But the story does not end here.
Thanks to the local municipal corporation, we are blessed with the presence of a garbage bin next to our house. The idea that the bin is there to collect garbage inside of it seems to have missed most people. They seem to think that the garbage bin is more of a general guideline or a sign post for dumping garbage. Hence more garbage is around the poxy bin rather than inside it. And whatever is inside the bin is usually excavated by rooting dogs. Which means that it is generally a feast day for pigs around that place.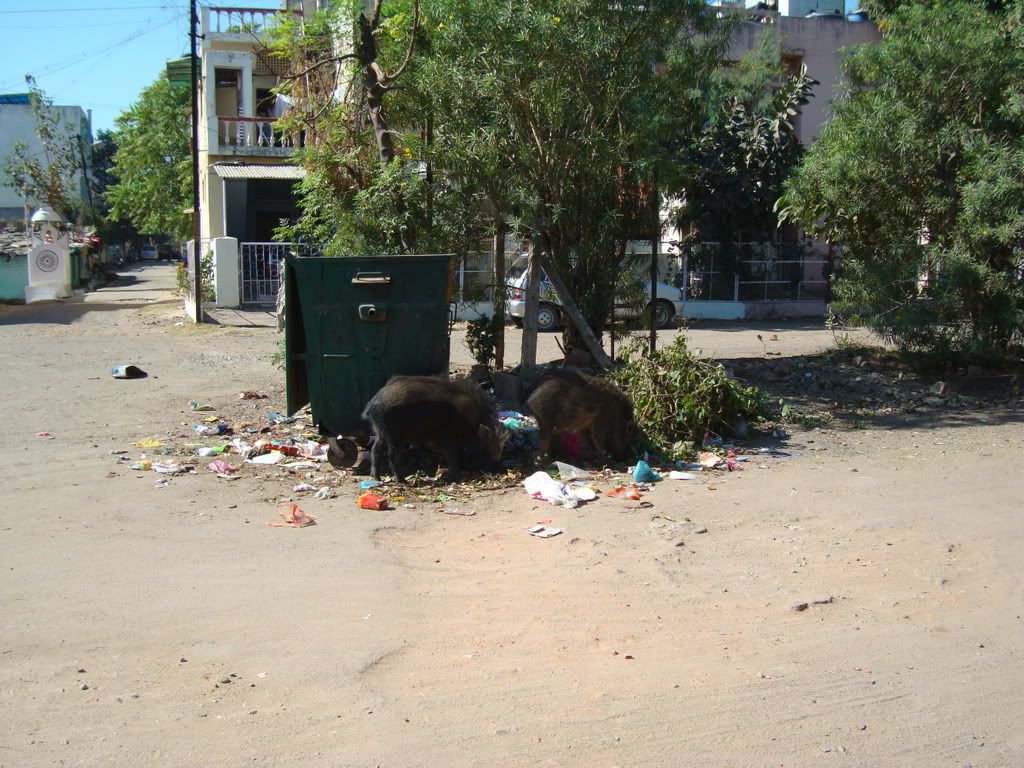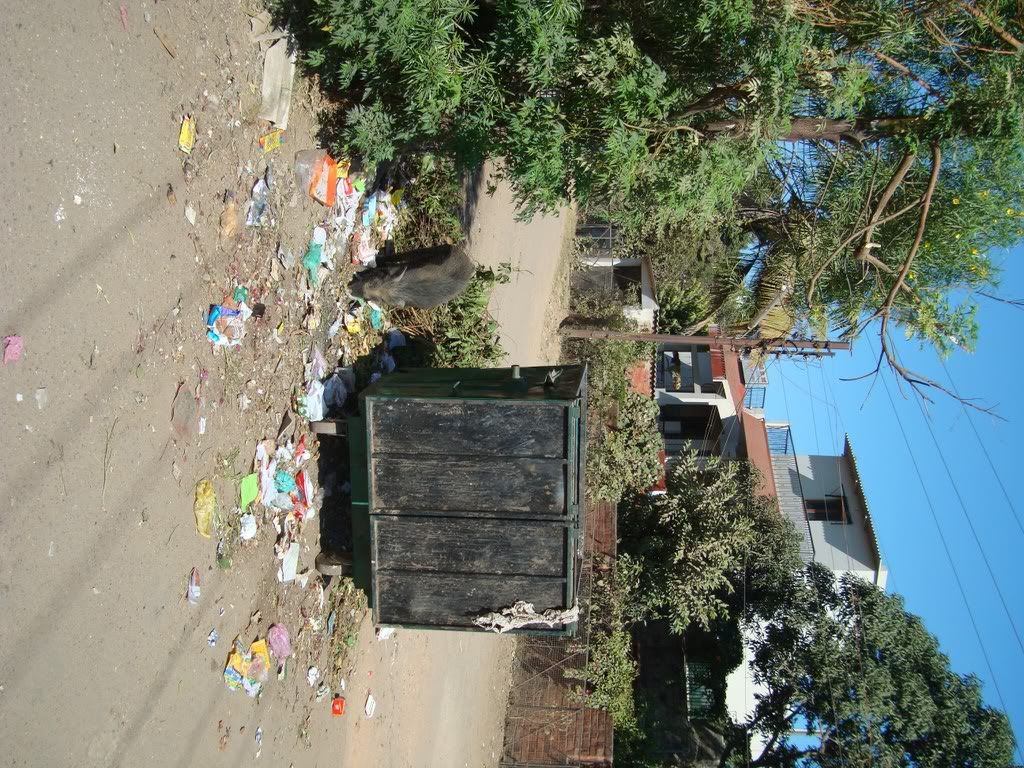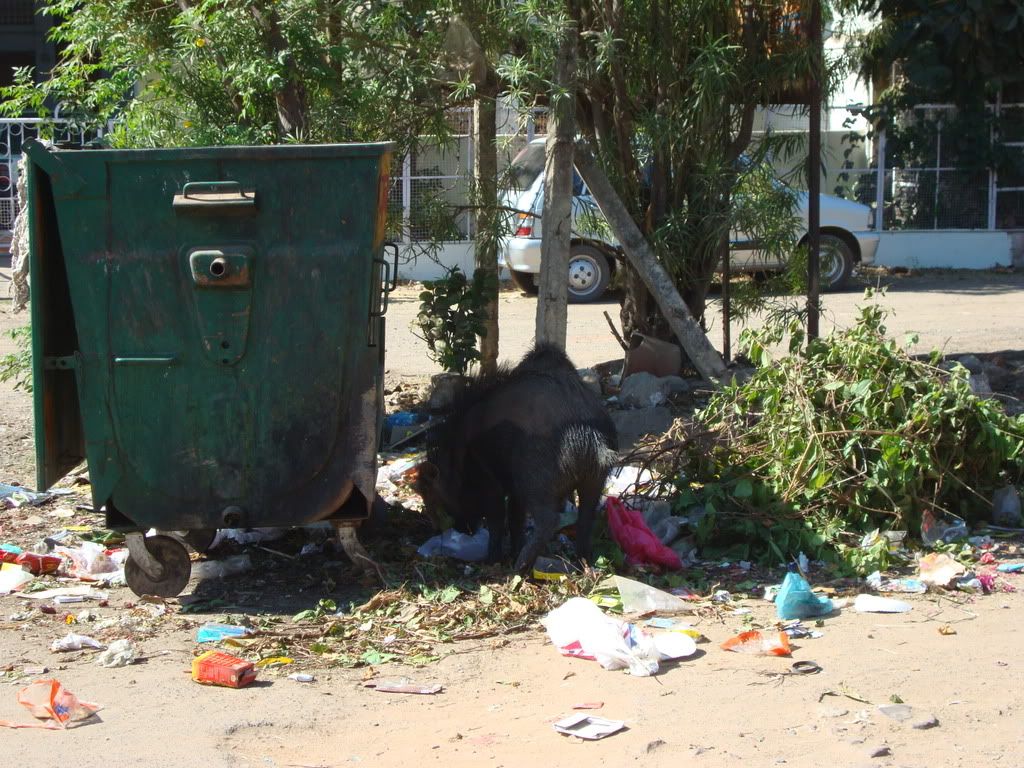 Pretty interesting lives, these pigs live. I mean, looking at it in another way, they have mud baths, they are physically active and they recycle food. I could almost be in California!!!!

Full slide show here.