Saturday, June 28, 2008
Just recently visited Hong Kong, unfortunately just for a day. But it was a very nice visit.
Stayed at the
Mandarin Oriental
hotel, just next door to our HQ building. Lovely hotel.
While waiting for my friend (more on that later), I noticed this very intricate set of gilded wooden carvings on the wall. Very impressive, detailed work. They were like panels carved out of wood and then linked together in a very complex but overall very pleasing manner.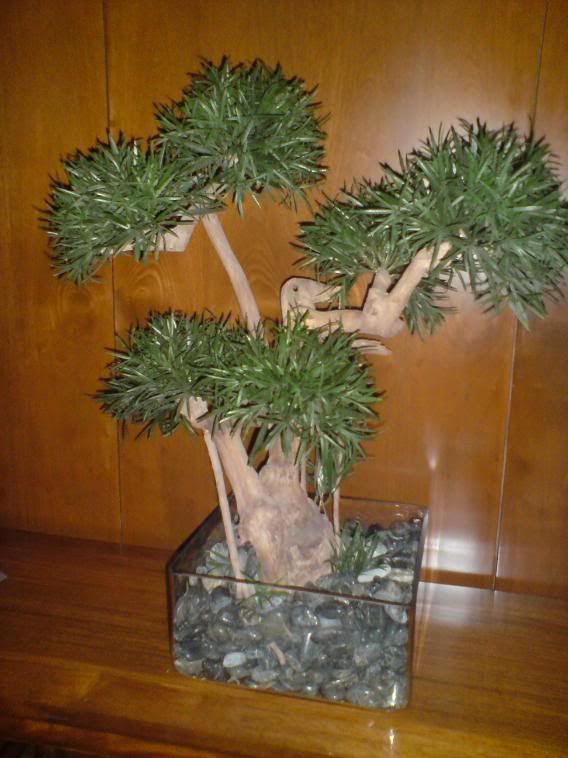 And a lovely bonsai tree just off the lift lobby. I love bonsai trees and have brought so many of them over the years. But never ever managed to grow and keep them. It requires multi year dedication, a certain stability in your life and ferocious patience, nothing that I can claim to have. But that is why I am always very impressed by bonsai gardeners. Very creditable. And they are beautiful meditation focus points. I can sit for hours looking over a bonsai tree and ruminate over my life or something. I know, I know, lazy bugger that I am. But, these trees speak to me :)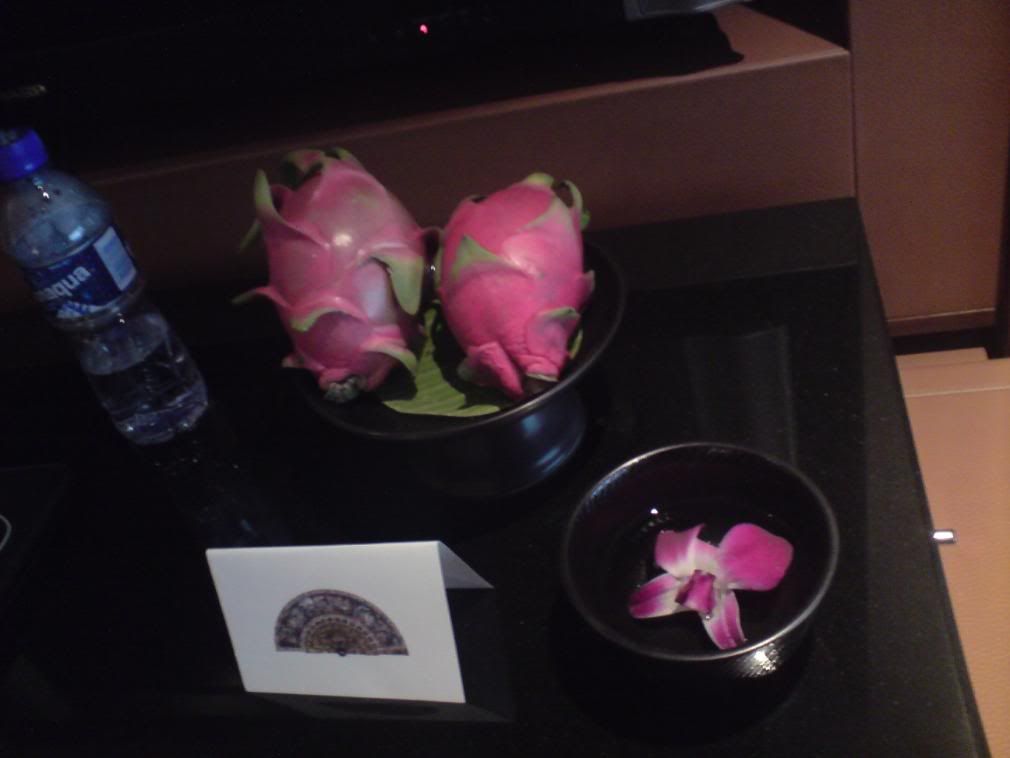 these fruit was left on my table. For the life of me, I cannot make the name out, I have eaten them before but cannot remember the name. They look like alien eggs, no? lol, very nice, look like they are alive and suddenly pink coloured happy clappy aliens will pop out and go for my nose or something.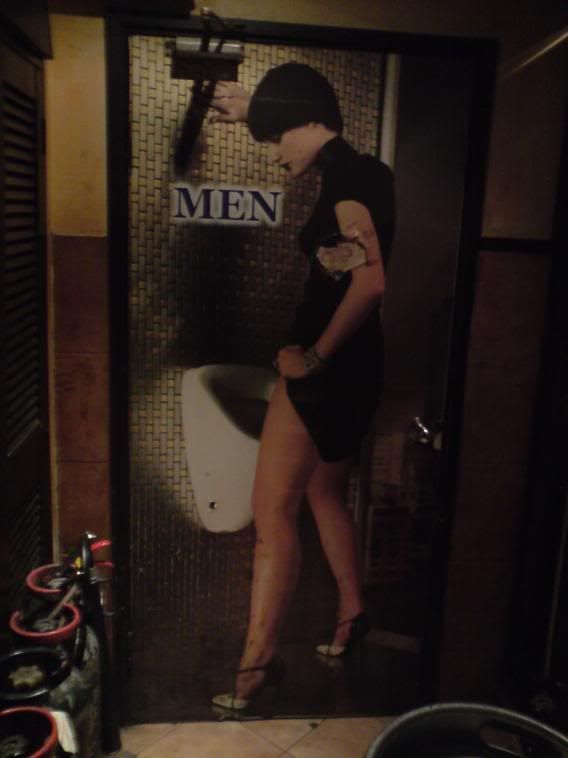 Now comes the funny part. I first met
Andrew Cook
when we both registered for our doctorates at
Manchester Business School
. He went on to do a DBA while I did a PhD. Anyway, he turned out to be a kindred soul and the 3 years I was in Manchester, we literally painted the town red. He stayed back in Manchester and setup a great business in China and the UK, while I went off into the city. We keep in touch intermittently and then last year we managed to catch up, and of all places, in Hong Kong Airport. He was going off to the UK while I was off to Japan or some place, but we managed to catch up for dinner at the lounge.
This time, it suddenly happened that I had to go to HK at very short notice and 3 days before, I dropped a message to him, asking if he is in HK. Well, he was and we met up. He picked me up from the hotel and we went for a pub crawl in the
Wan Chai
district. I landed at 2300 hours on Sunday night, checked into the hotel by 0015 hours on monday night and was picked up by 0030 hours by Andrew, and we were out till 0400 hours. It is a great place to party, and as you can see from the photo of a men's room in some dingy girly bar somewhere, we had fun! :) Mind the ladyboys! :). I have to do this more, I am turning into a boring old sod.
off to work after having a lovely breakfast with a colleague. Walking along one of the elevated passageways
looking up towards the peak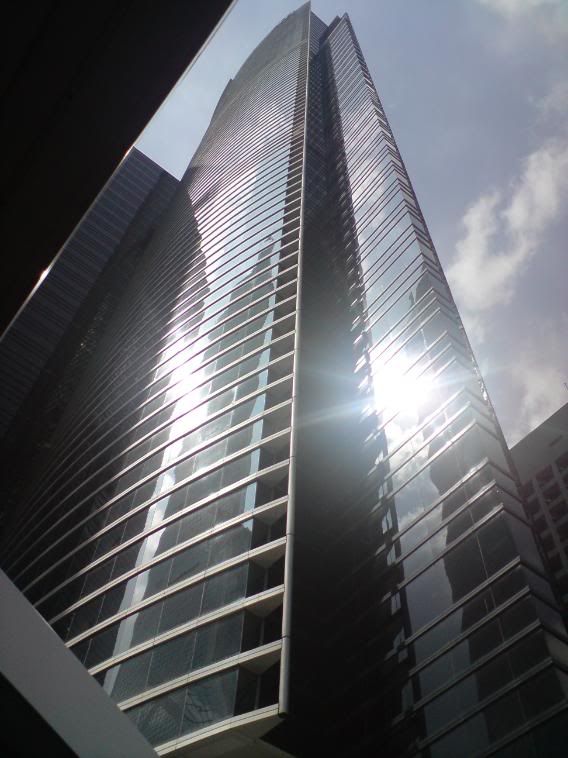 hmmm, why is HSBC having floors in the Citibank building, eh? grumbles.
a view of the harbour from the office.
this is like skyscraper heaven! another view from my office window.
I had to jump into a cab to go across town to go see another team, and guess what? more sky scrapers.
I always thought it would be tough to come up with new designs when you are simply talking about a tall up and down building, but no, I am continuously surprised at the ingenuity of architects.
a vertical swiss holey cheese?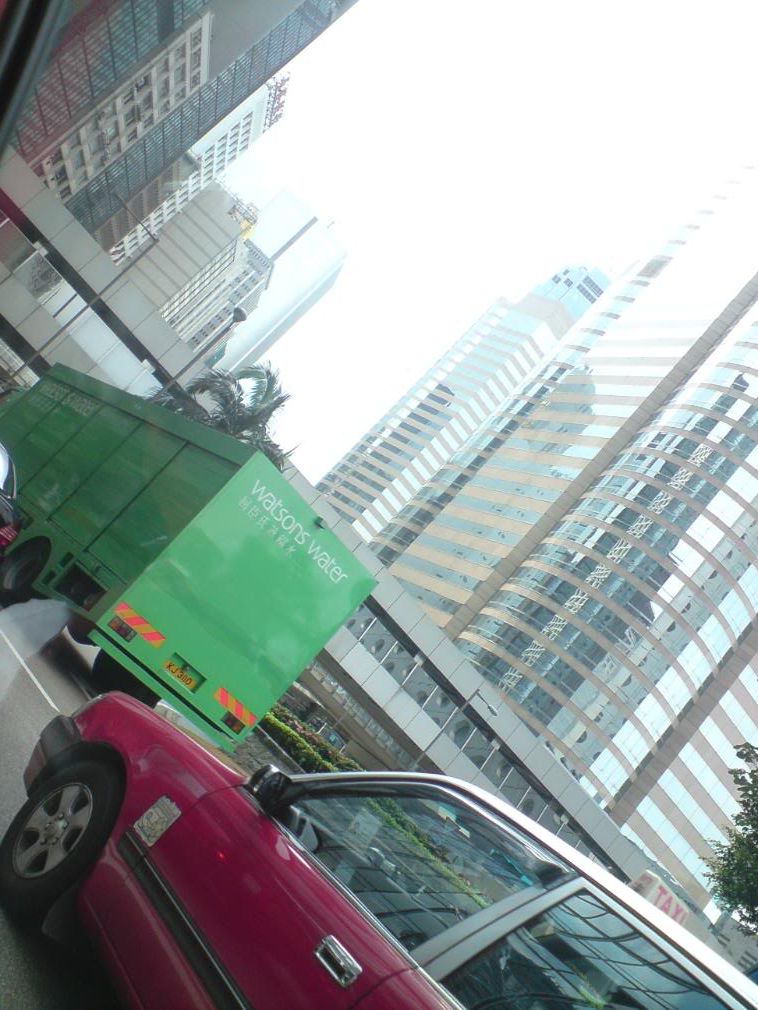 there's that tall building again. I am not sure whether I like it.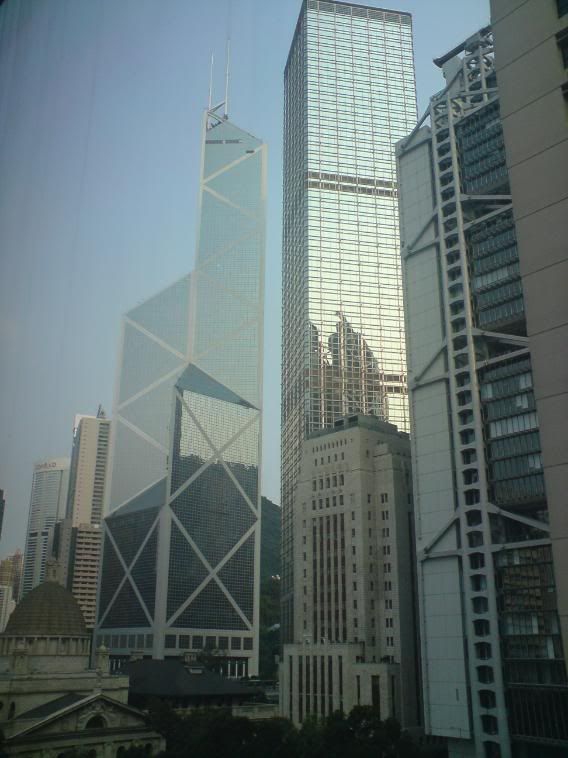 The central district.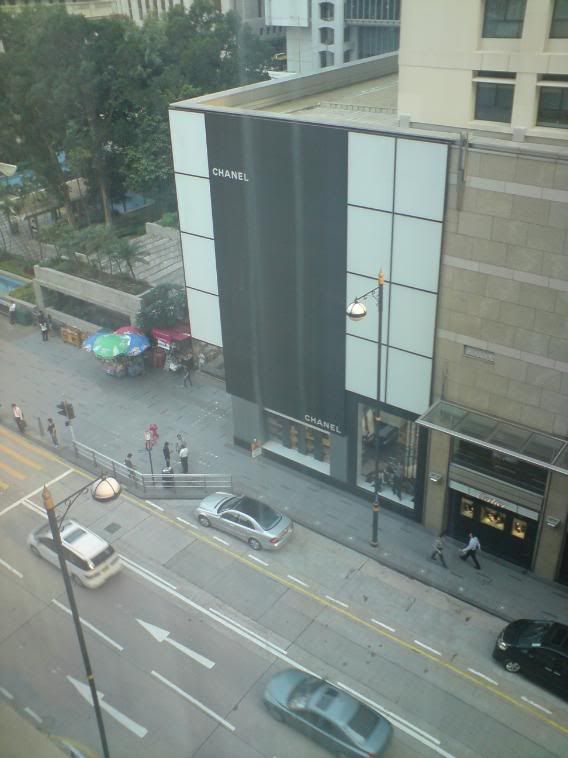 The Chanel Shop. view from my hotel window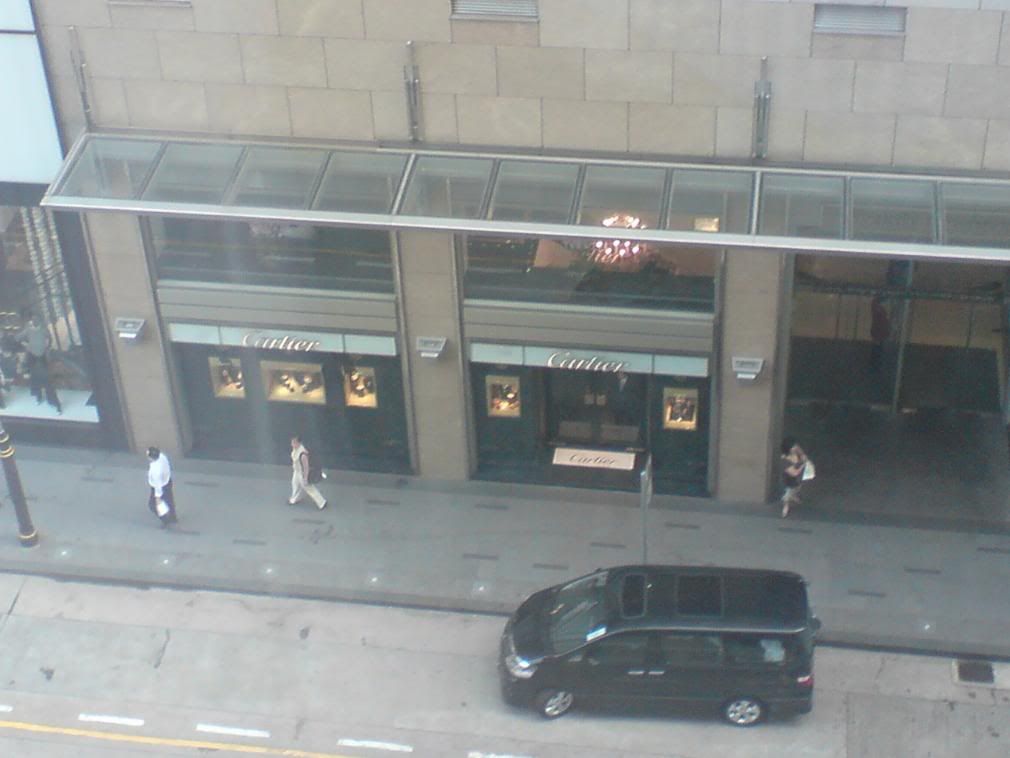 the cartier shop. Every second shop sells watches. What's with this watch obsession, guys?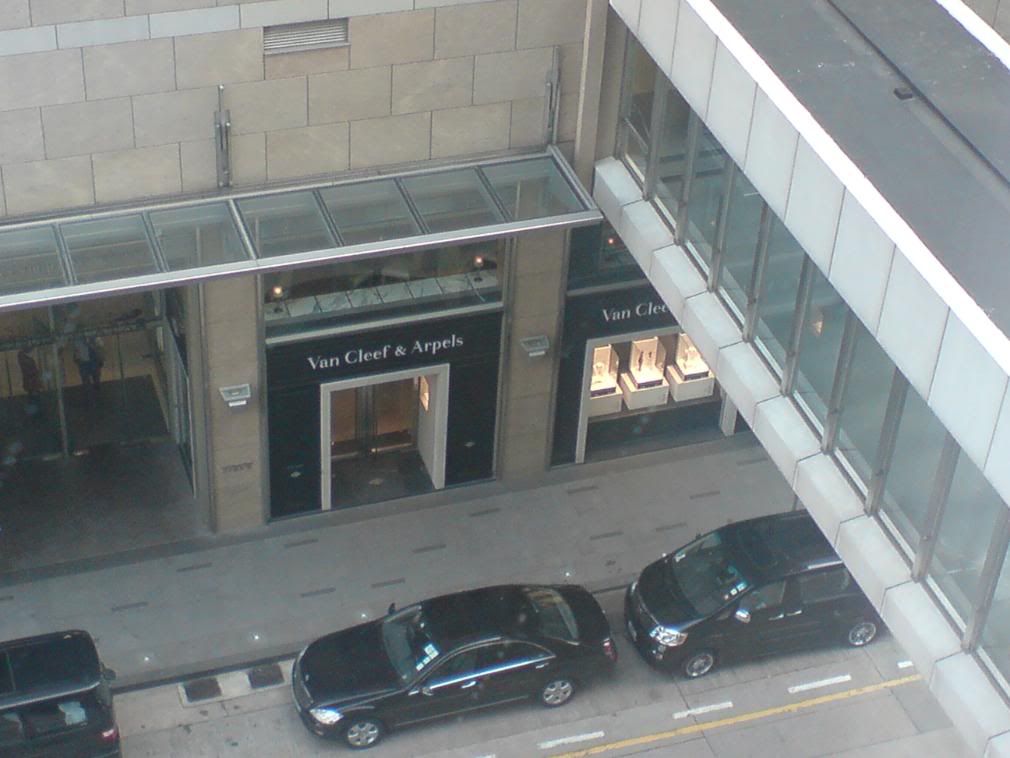 Van Cleef and Arpels
Prada shop!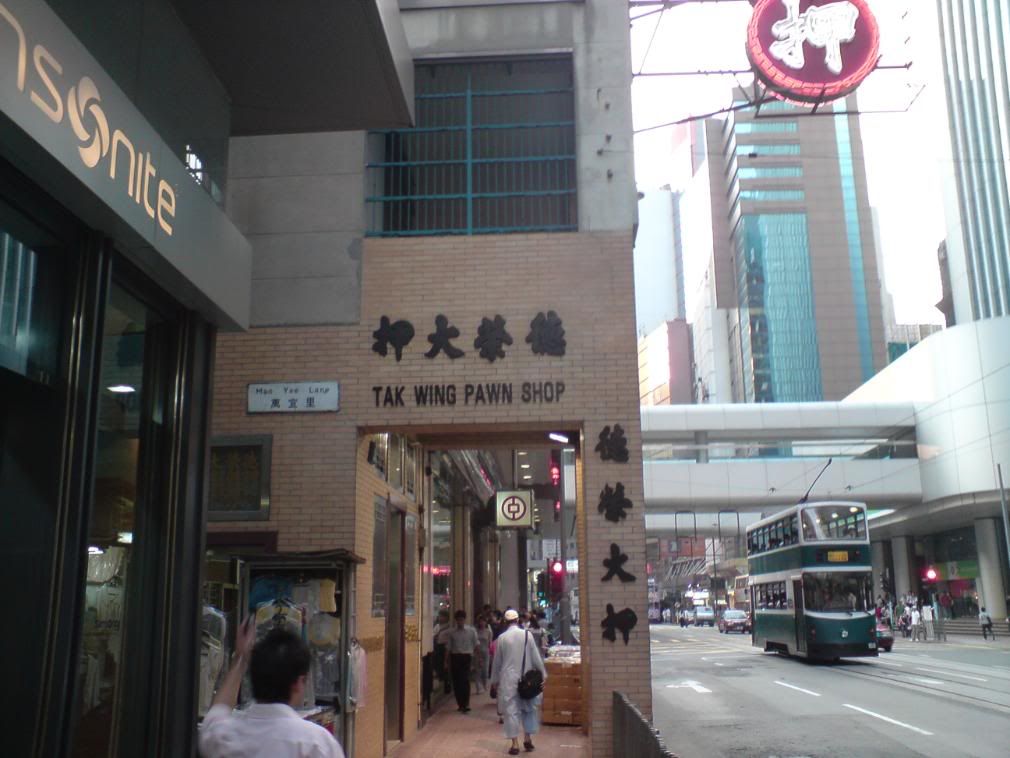 Take Wing Pawn Shop? I am not sure if the name is right, do you really want your clients to take wing? but then, actually, perhaps you do want your clients to take wing... :)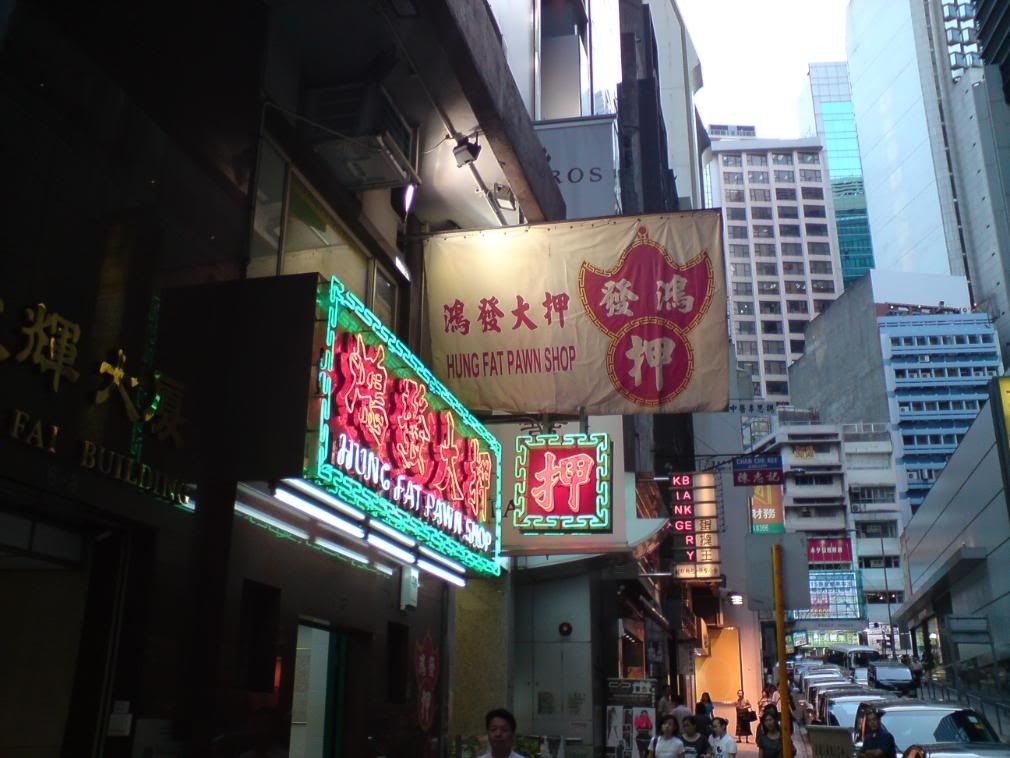 and then we have Hung Fat pawn shop. Curious, eh?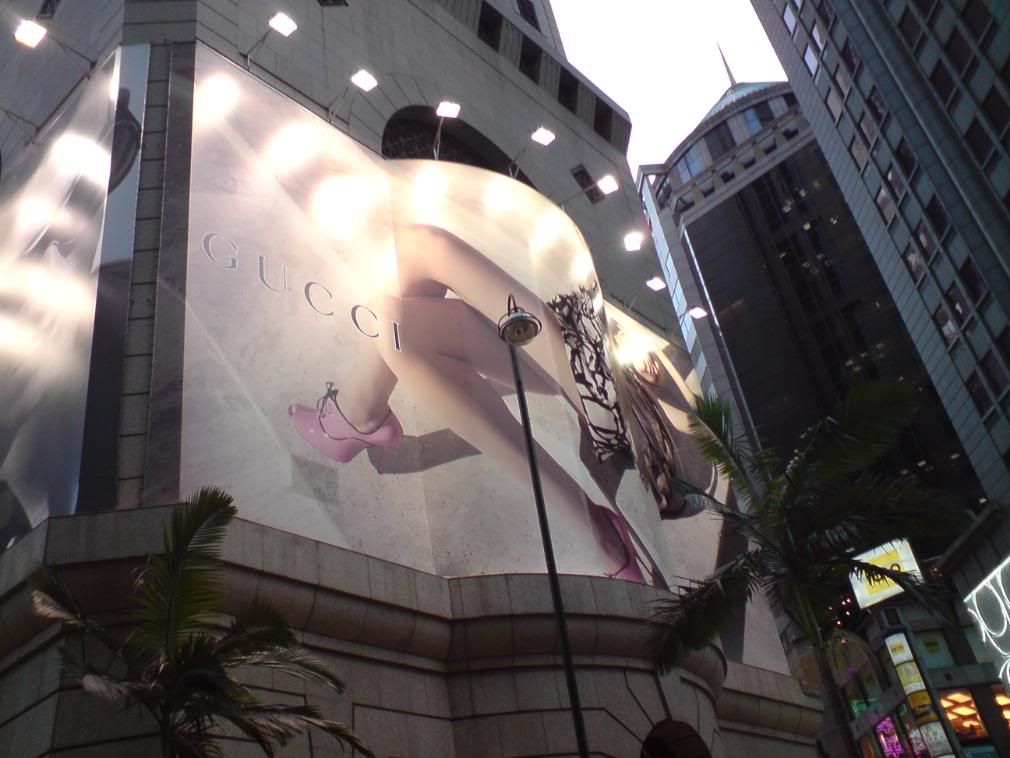 man, those are some legs from Gucci.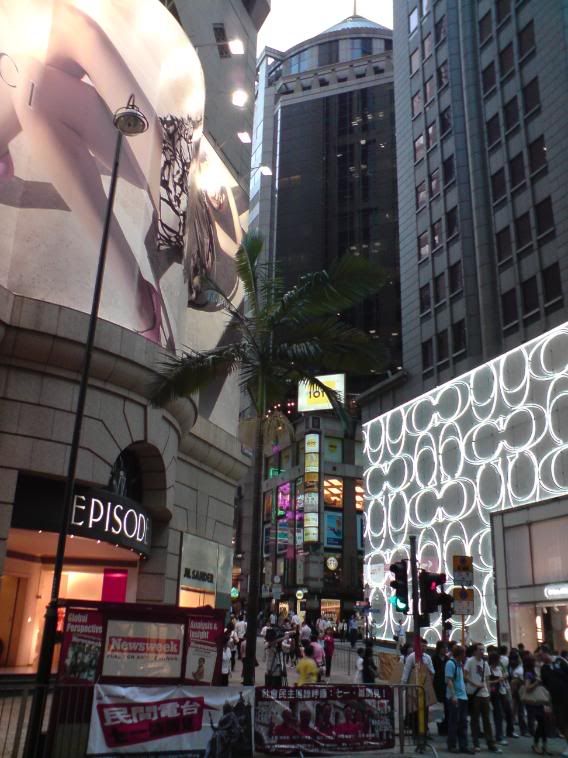 A street scene
And now Armani
night is falling...
this was an amazing road, very narrow and very very steep.
the garden in the statue square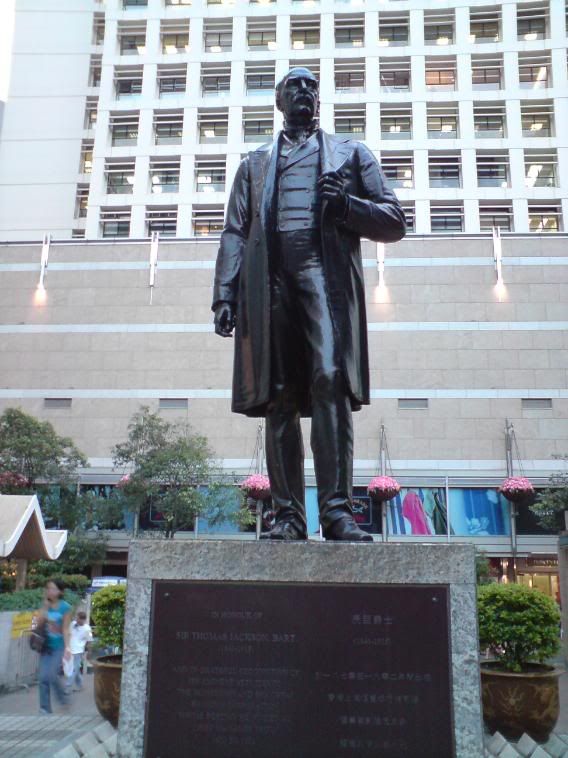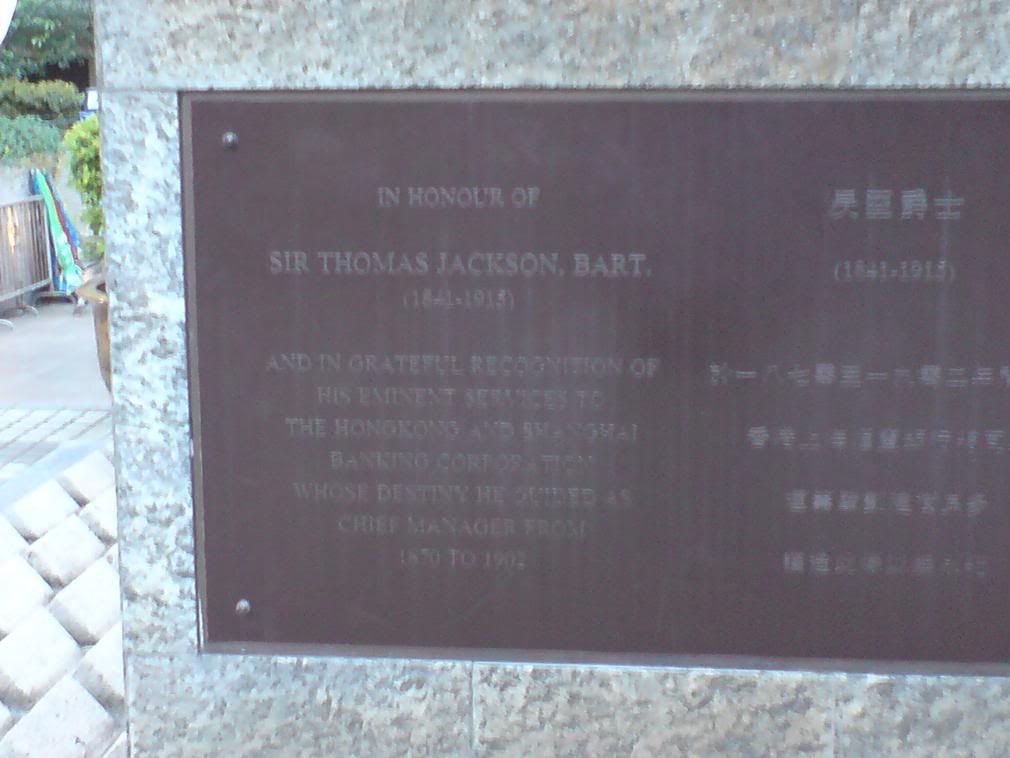 Sir Thomas Jackson
, the first chief manager of our
bank
. Interesting, eh?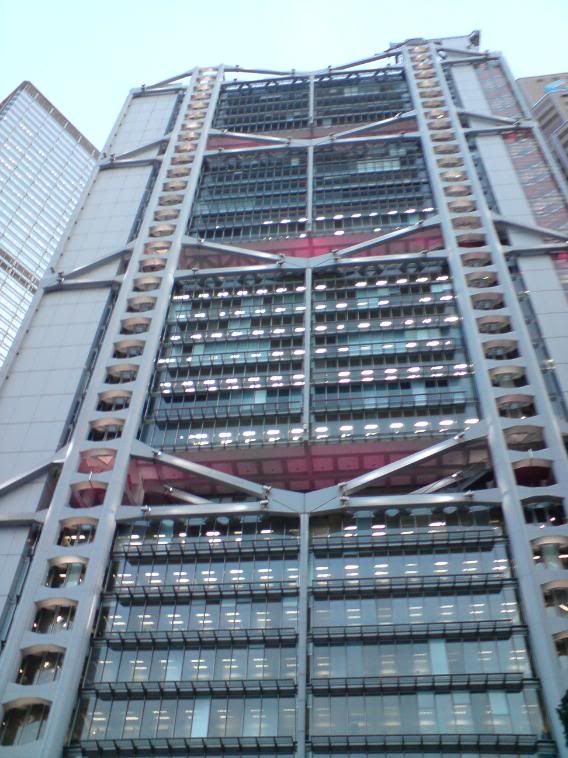 And here's the
head quarters building
. Some fascinating history behind this building and do read up on it on the link.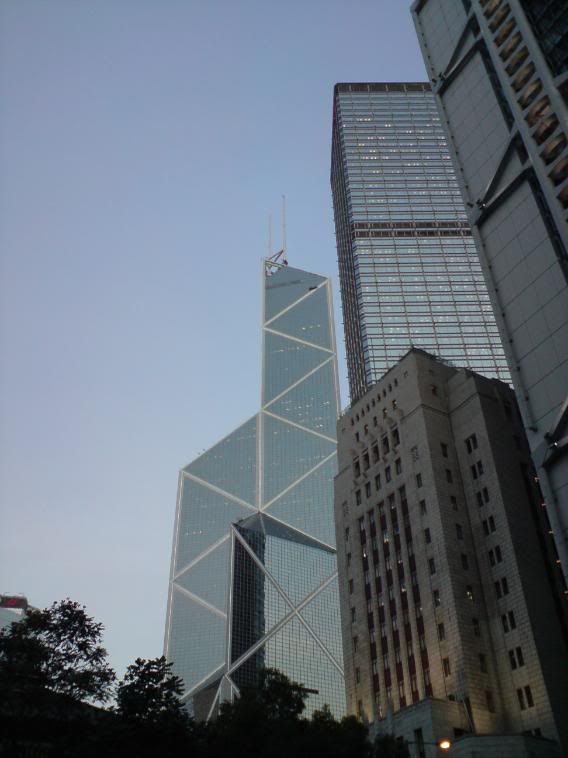 And night is falling on the skyscrapers. Here's the
full slide show
in case you are interested.
Posted by

Bhaskar Dasgupta
at 08:53
2 comments:


Saturday, June 14, 2008
This bought a lump in my throat, my little darling princess made this card for Father's day.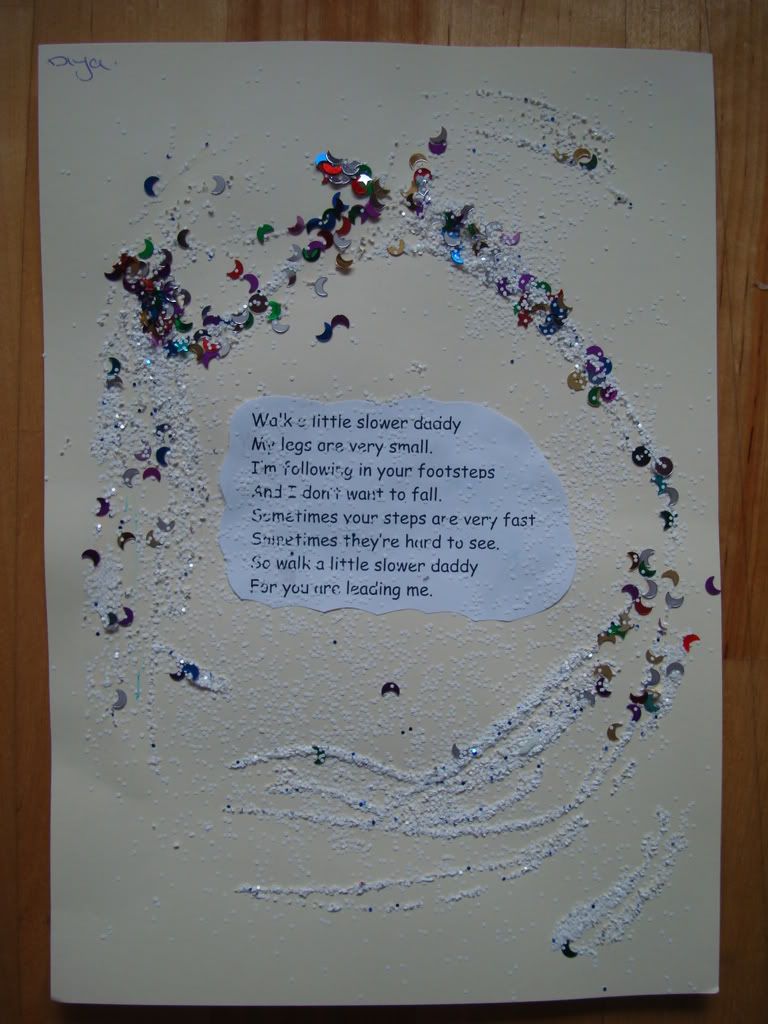 Here's the close-up of the poem: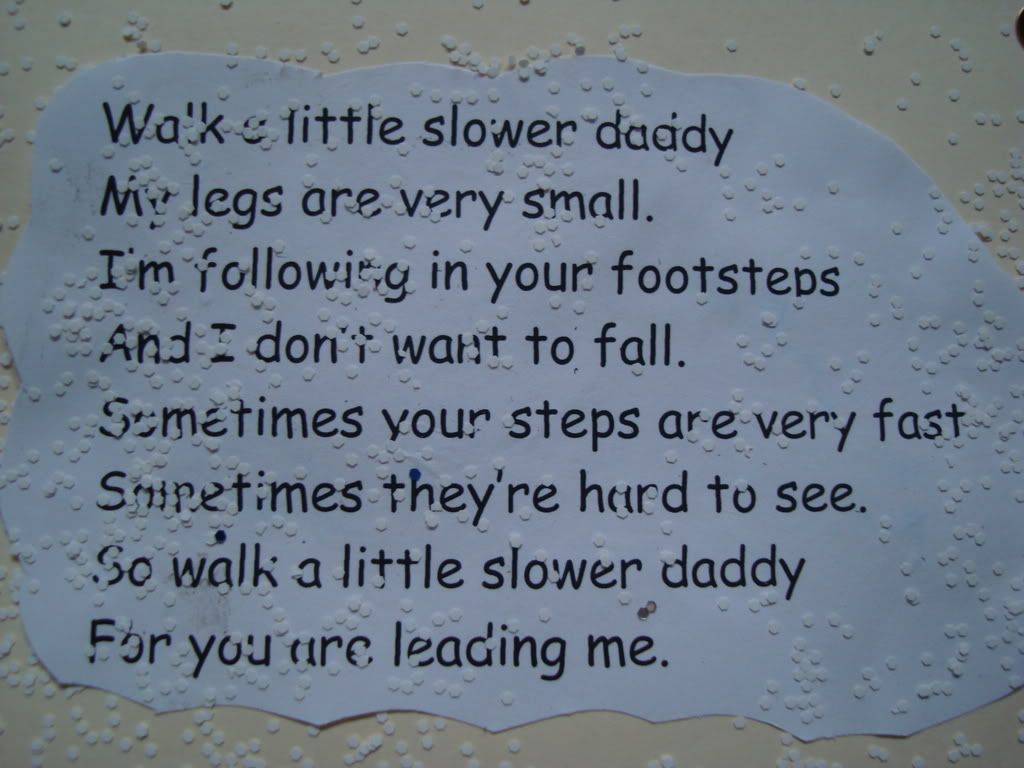 Now that's a tear jerker, if I ever saw one! my tiny petite princess! :)
But I also got a proper card from her and another grown up card from Kannu (and a wash bag because my previous one was getting very tatty)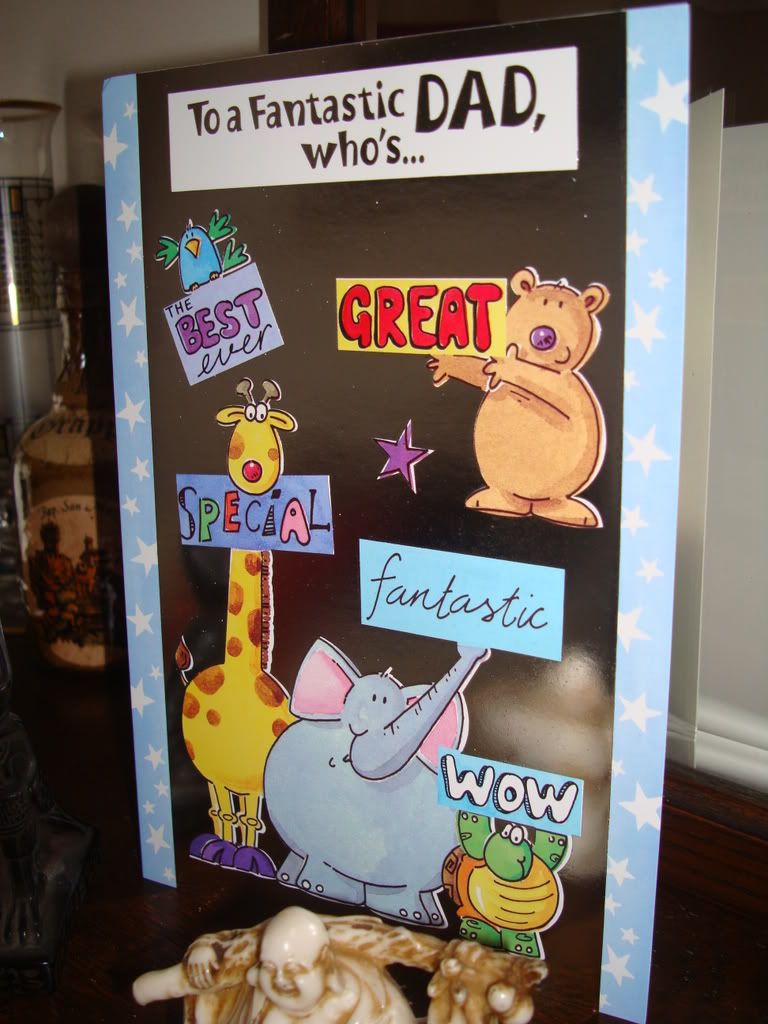 very blessed with wonderful kids! :)
Posted by

Bhaskar Dasgupta
at 07:45
No comments: